After eight years the Absa Cape Epic returns to Lourensford Wine Estate. In 2022, Lourensford Wine Estate serves as the starting point for another edition of The Race That Measures All. What a race it will be, especially if it lives up to the highlight filled billing of Prologues passed. Packed with singletracks, but optimised for overtaking, it sets the tone for the seven stages that follow. Stunning mountain and ocean views await those who can lift their eyes from their stems. The first half drags steadily uphill, driving heart rates ever-upwards, before the second phase of the day is packed with roller-coaster downhills on manicured singletrack. Dual track links provide ample overtaking opportunities and allow the fastest teams to set the best possible times and secure start batches for the week of white-hot racing.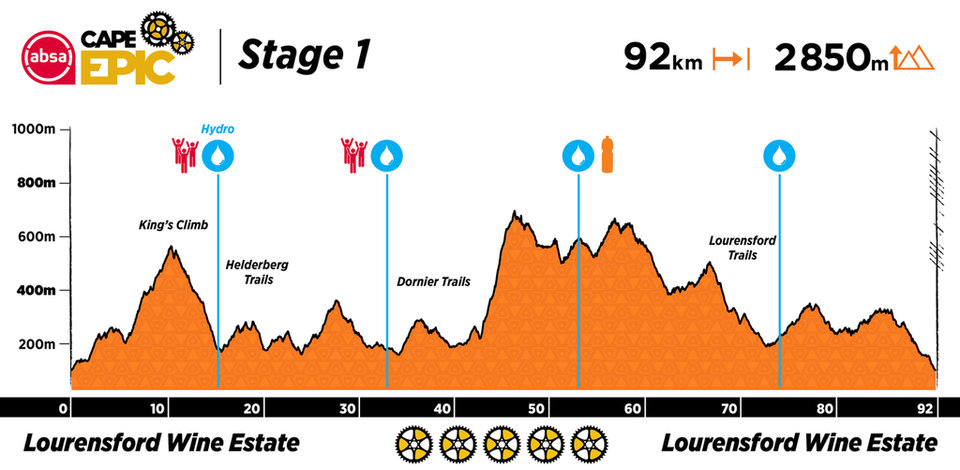 2022 is the first year in which the Absa Cape Epic Prologue and Stage 1 have been held in the same destination.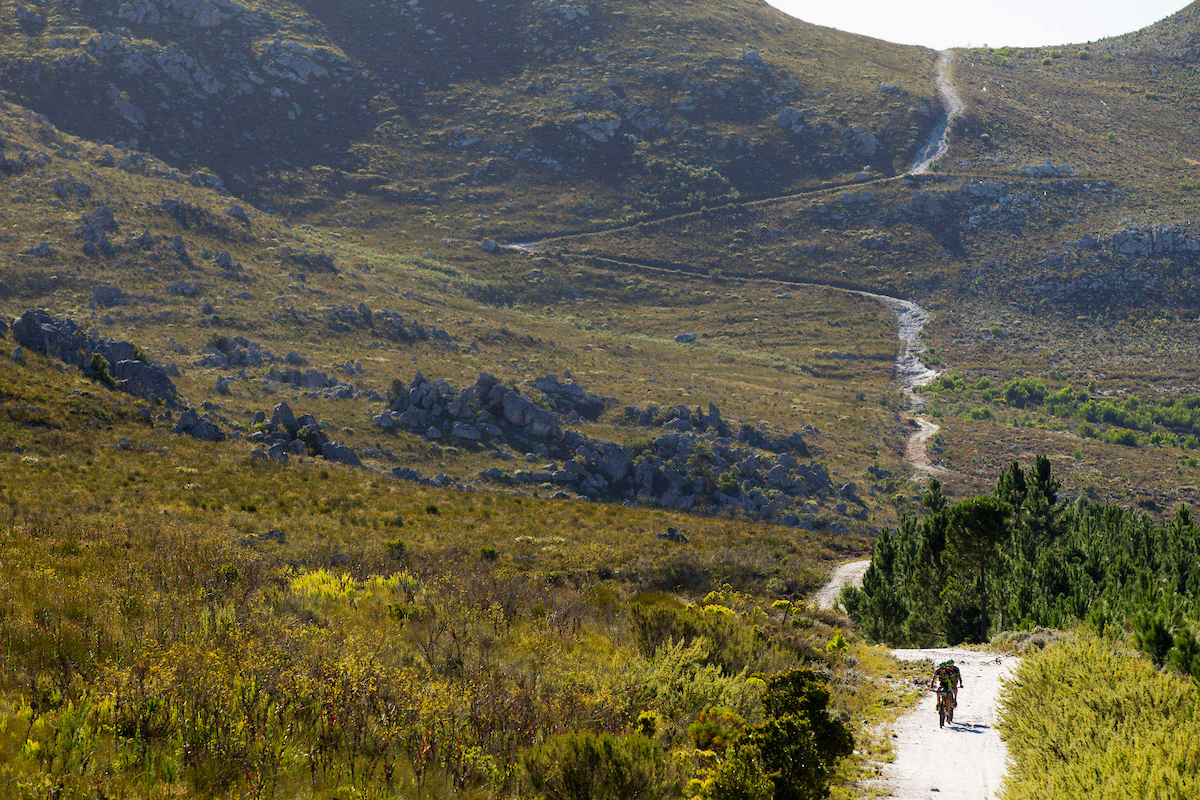 Stage 1 of the 2022 Absa Cape Epic is the Queen Stage of the race and promises to push teams to their absolute limits.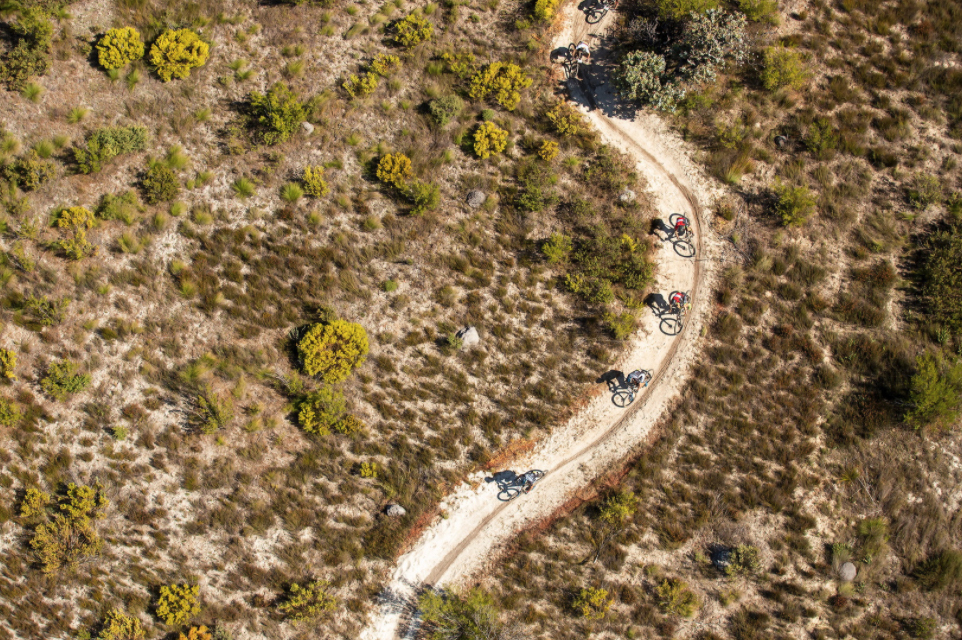 While Stage 1 is marked with major climbs, the fast, flowing trails offer respite and excitement.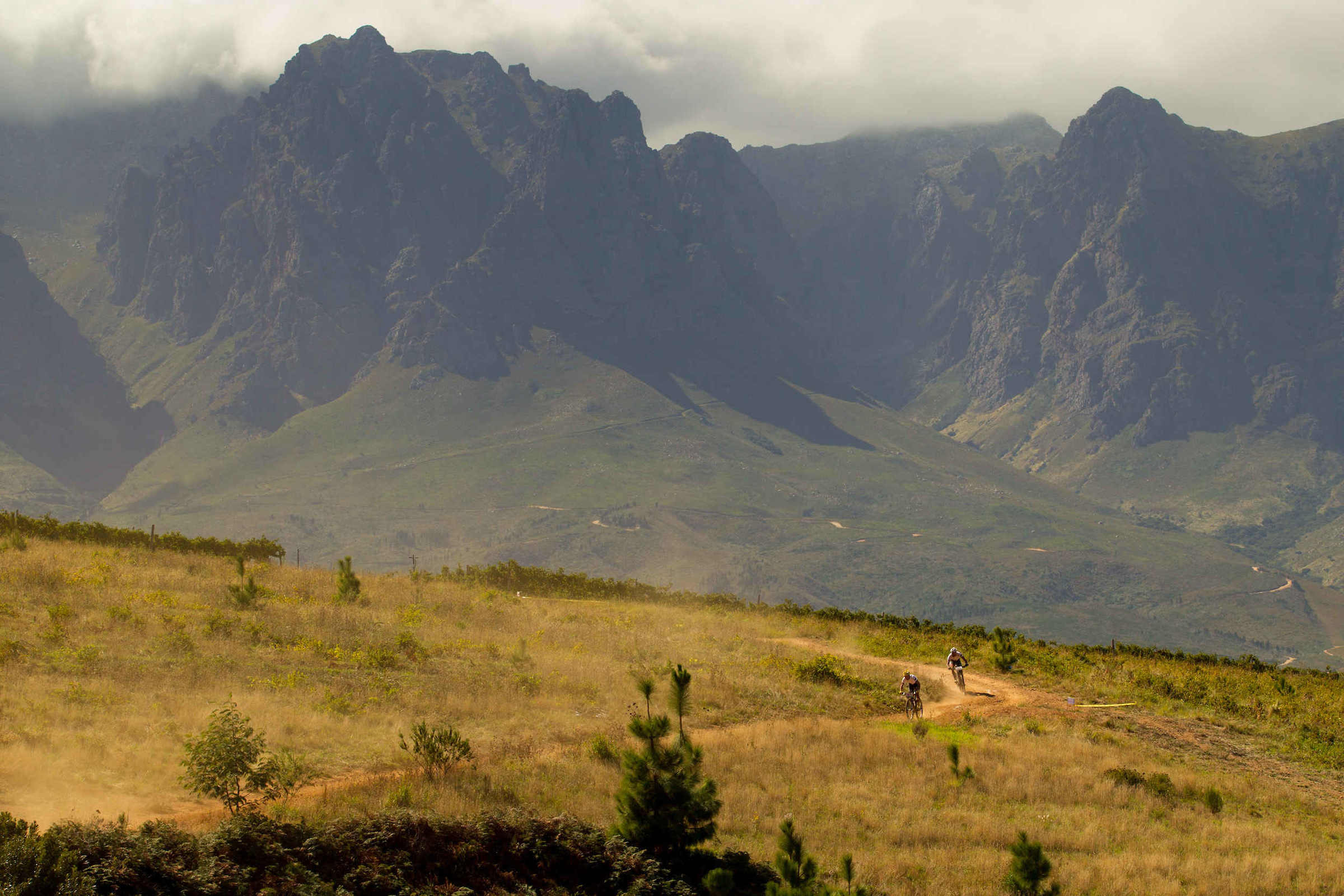 The 2022 Absa Cape Epic teams can be sure they will be exploring the towering mountains surrounding Lourensford Wine Estate.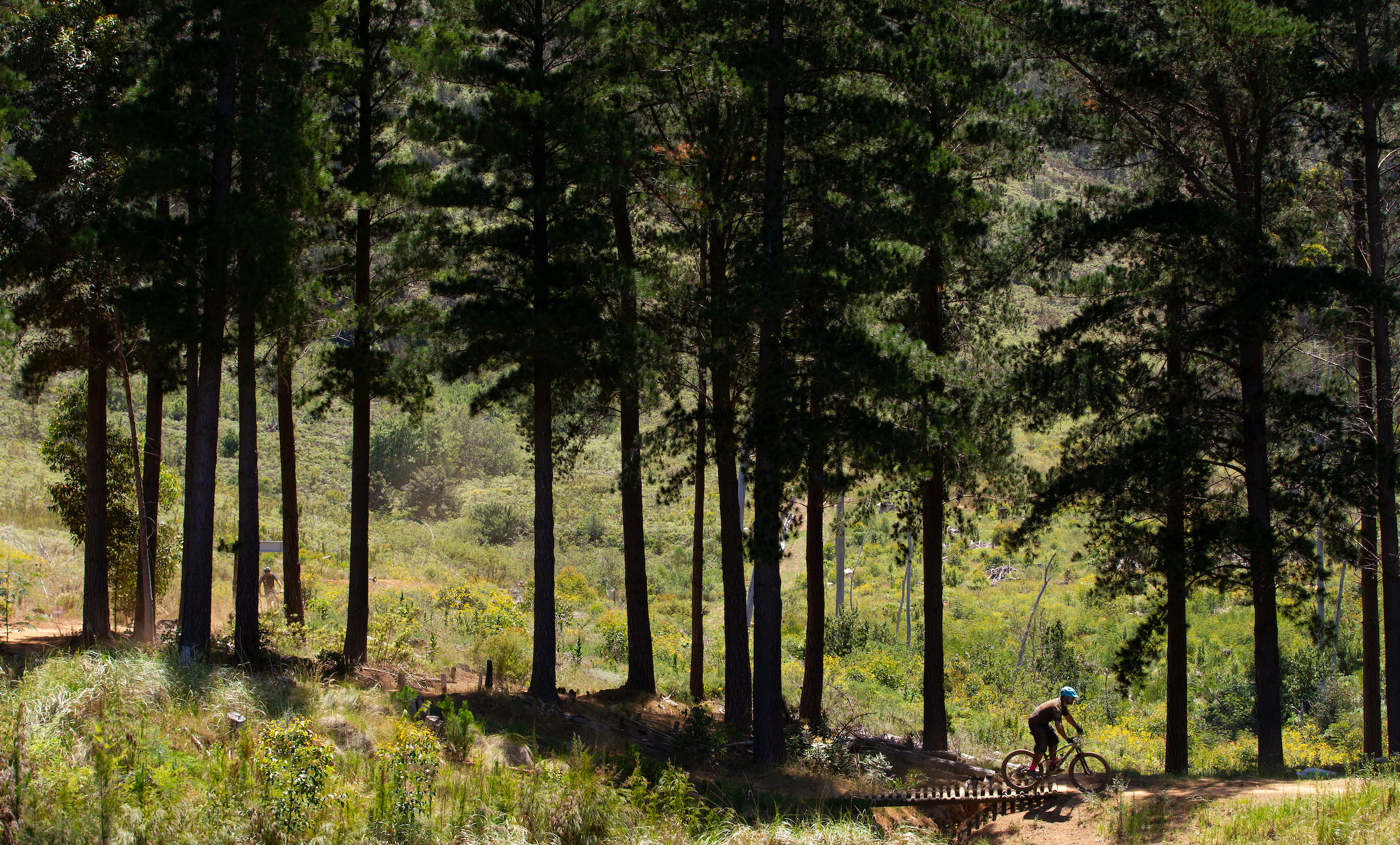 The temperatures in March are sure to sky-rocket and shade will be hard to come by. Enjoy it while it lasts.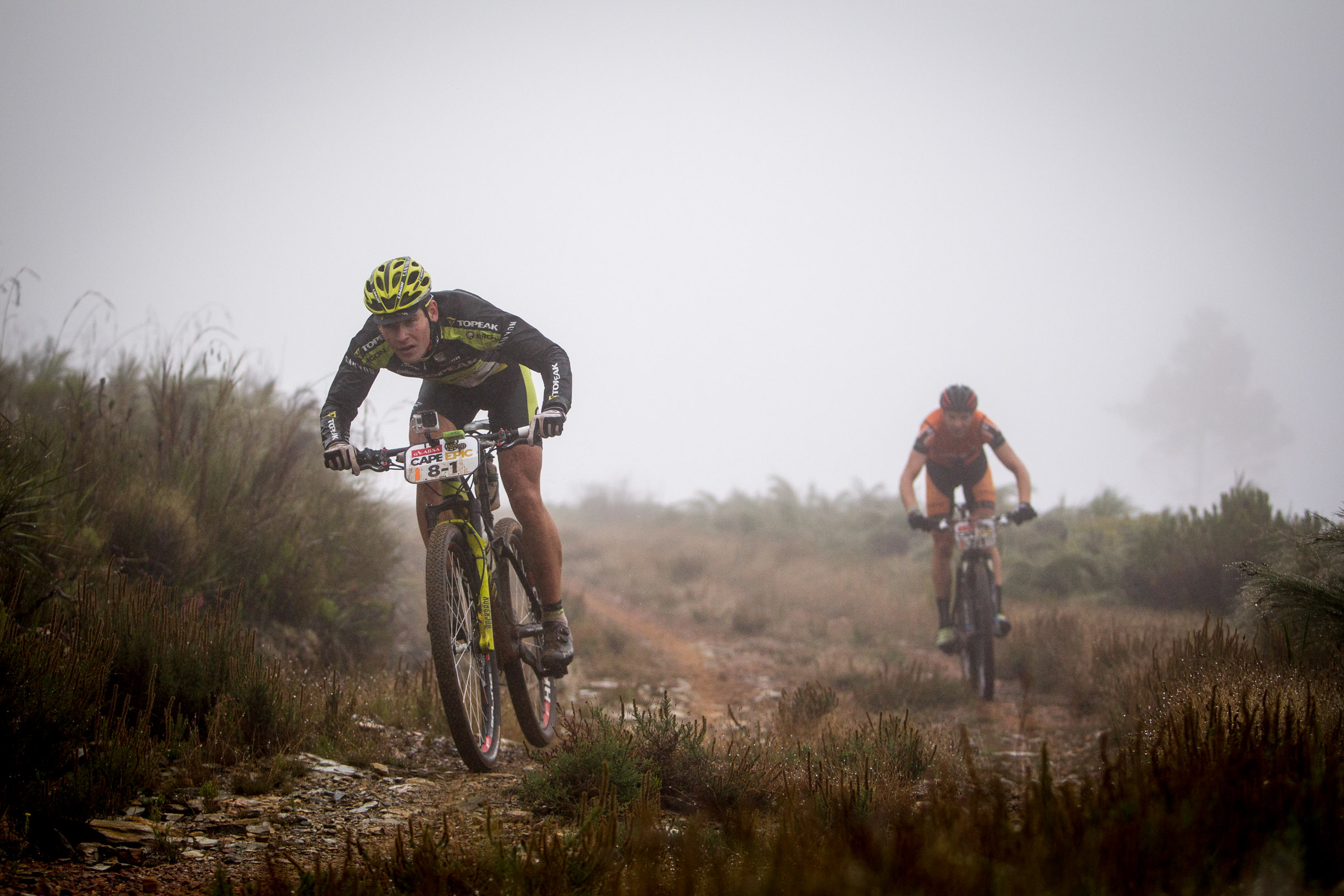 Robert Mennen sets the pace during the 2014 Absa Cape Epic. He and Kristian Hynek would eventually win the race by +10.23.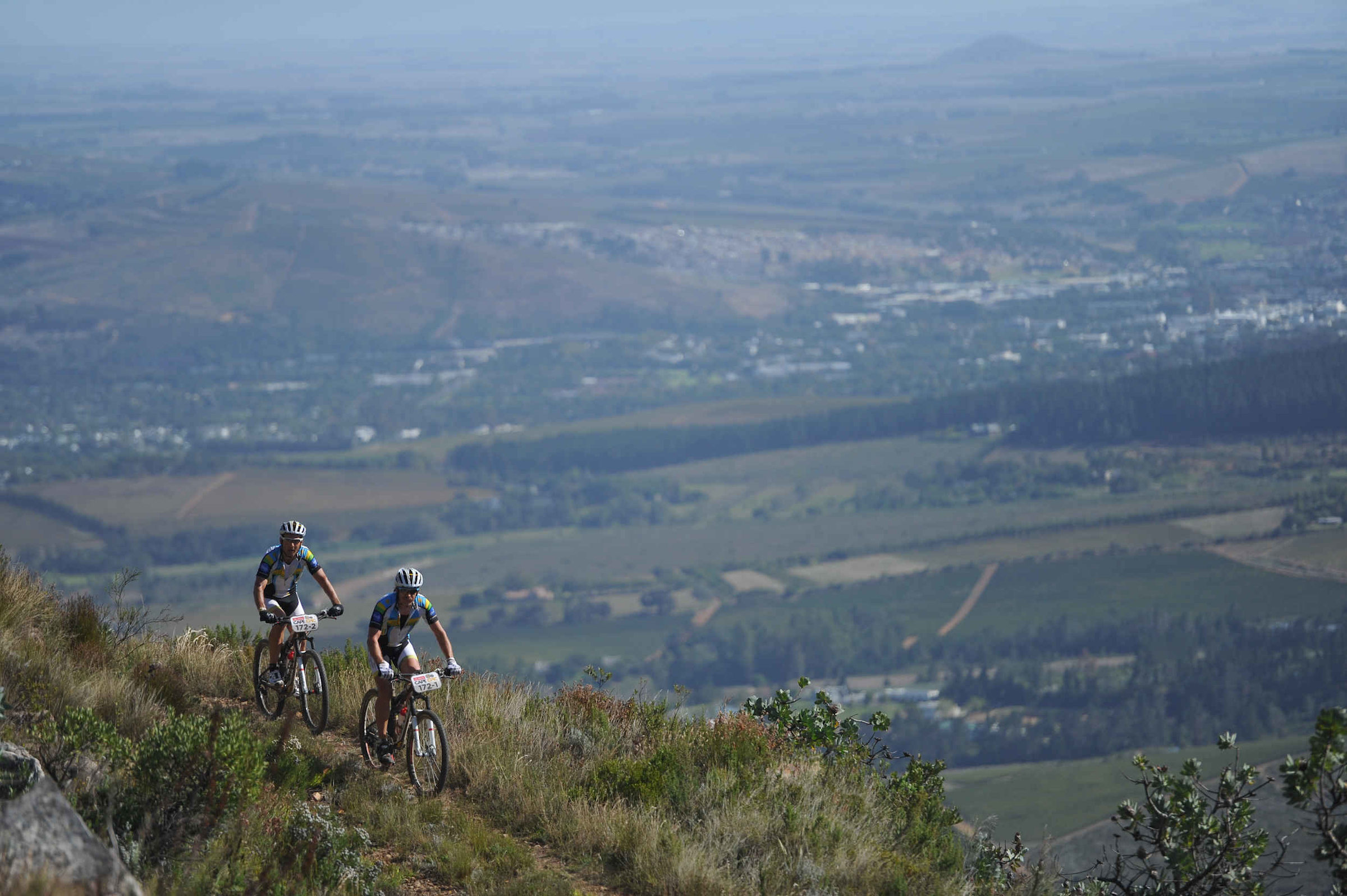 Die Nek marks the stage's major demand but the views from the top are spectacular.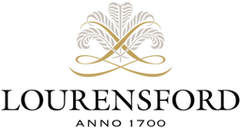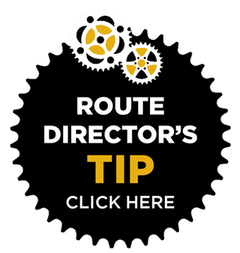 When the Queen stage of the event is not the longest stage of the event, something else is brewing, in this case it is the amount of climbing per kilometre and the riding surface. Stage1 will test every team, from those aiming to win and those just chasing cut-offs. There are many climbs and descents to take note of, but a special mention goes to the climb towards Die Nek. Its sheer inclines and technical riding surface, paired with potentially scorching temperatures will sap bodies and minds, so leave something in the tank for the end.