for Pauline Ferrand-Prévot
Along with her partner, local hero Robyn de Groot.
Debutant Pauline Ferrand-Prévot of France and South African partner Robyn de Groot (BMC MTB Racing) served notice to the rest of the CM.com Women's category at the 2022 Absa Cape Epic with a commanding performance in the Prologue on Sunday, 20 March.
Ferrand-Prévot, a multi-discipline World Champion in road racing, cyclo-cross, and XCO (her last MTB World Championship title coming in 2020), set the pace on the 24km Prologue at Lourensford Wine Estate in Somerset West and De Groot followed.
The South African rider matched her partner where it mattered most with an impressive ride of her own. The BMC MTB Racing duo, partnered together for the first time, finished the course in a time of 01:09.59.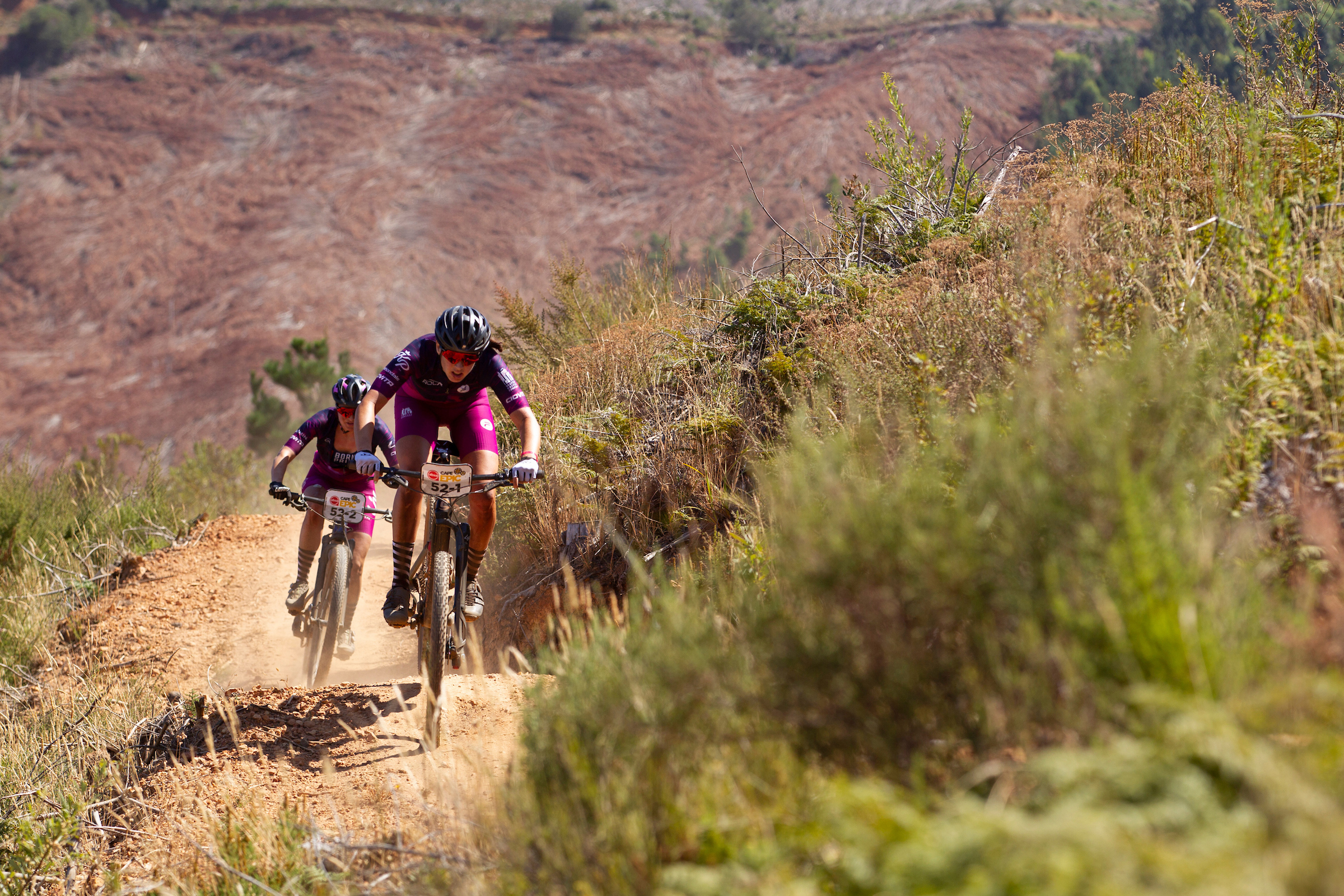 Candice Lill and Mariske Strauss (Faces Rola), the 2021 Absa Cape Epic runners up in the Women's category, claimed second place, while Amy Wakefield and previous winner Ariane Luthi (Symbtech ZA) crossed the line in third. BMC MTB Racing take a 42-second lead into Monday's Stage 1, the Queen Stage, over Faces Rola.
Like the scorching Cape weather that was dished up for the teams by a mischievous Mother Nature, the racing in the CM.com Women's category was hot, so much so that Ferrand-Prévot was taken by surprise when told she had won the stage.
"Who won? Did we win?" she asked with genuine astonishment on the finish line. "I felt really good out there; it was hot, but I felt strong. Robyn was a great partner, she was really good out there. It was nice to push hard on the route and get the blood pumping; we are one stage win in and we're very happy with that. It's a long stage race to come, so we will just take each day as it comes."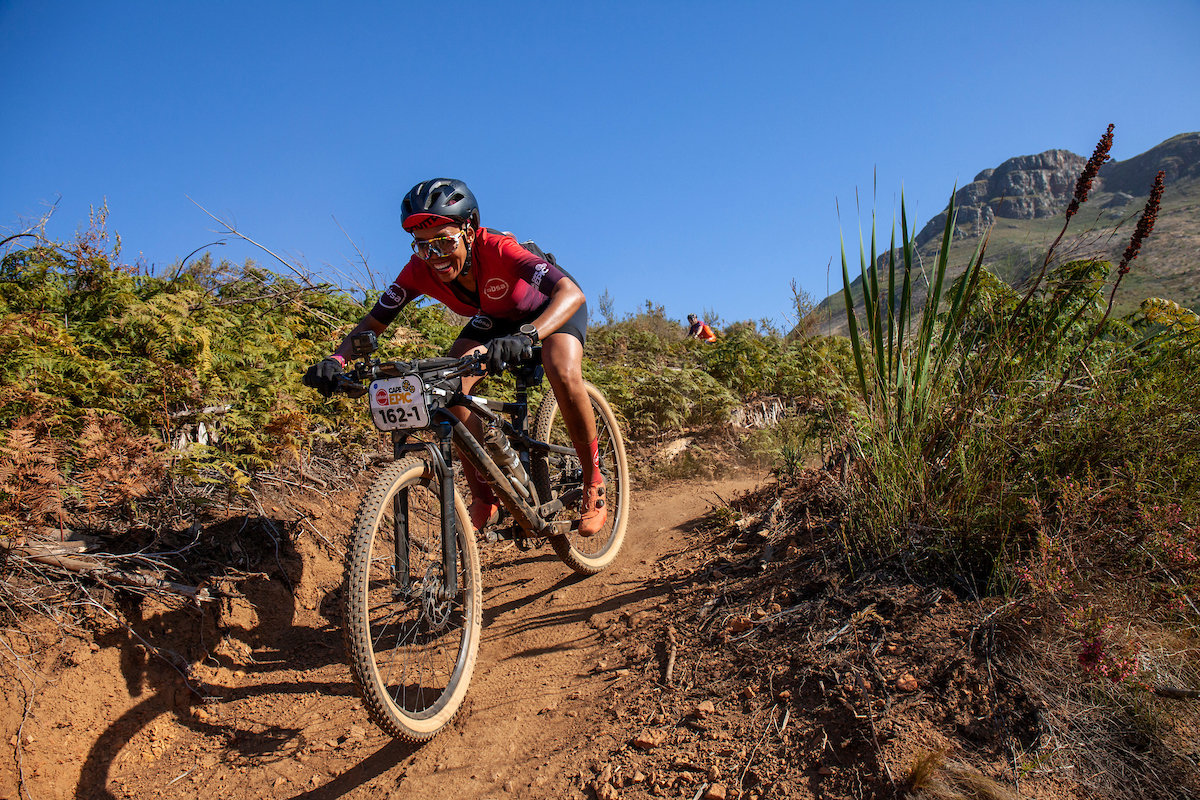 De Groot, a five-time Absa Cape Epic finisher who's had her fair share of misfortune at the event and with her health, wrote on social media ahead of the race that Ferrand-Prévot had given her "reason to get fit again". The fitness shone through, with the former SA Marathon Champion rolling back the years on a route not particularly suited to her exceptional skills.
"I didn't know what I was in for!" said De Groot after the Prologue. "I just had to hang on to the wheel of Pauline. For me, that was a super ride. I have come into the event feeling fresh; I have been doing a lot of running. I feel much better than the last Absa Cape Epic."
With start times at one-minute intervals for the teams in the CM.com Women's category, it's hard for the riders to know where they are in the race. This forces the elite teams to "ride their own races". It causes some confusion, even for the most experienced riders, with Ariane Lüthi also unsure about her final position after the race.
"Oh, we're third," she exclaimed. "That's amazing! We just rode our own race today and didn't worry too much about the other riders. I'm very proud of the way we rode - we were really in sync out there, made no mistakes, and finished in one piece, which is always good!."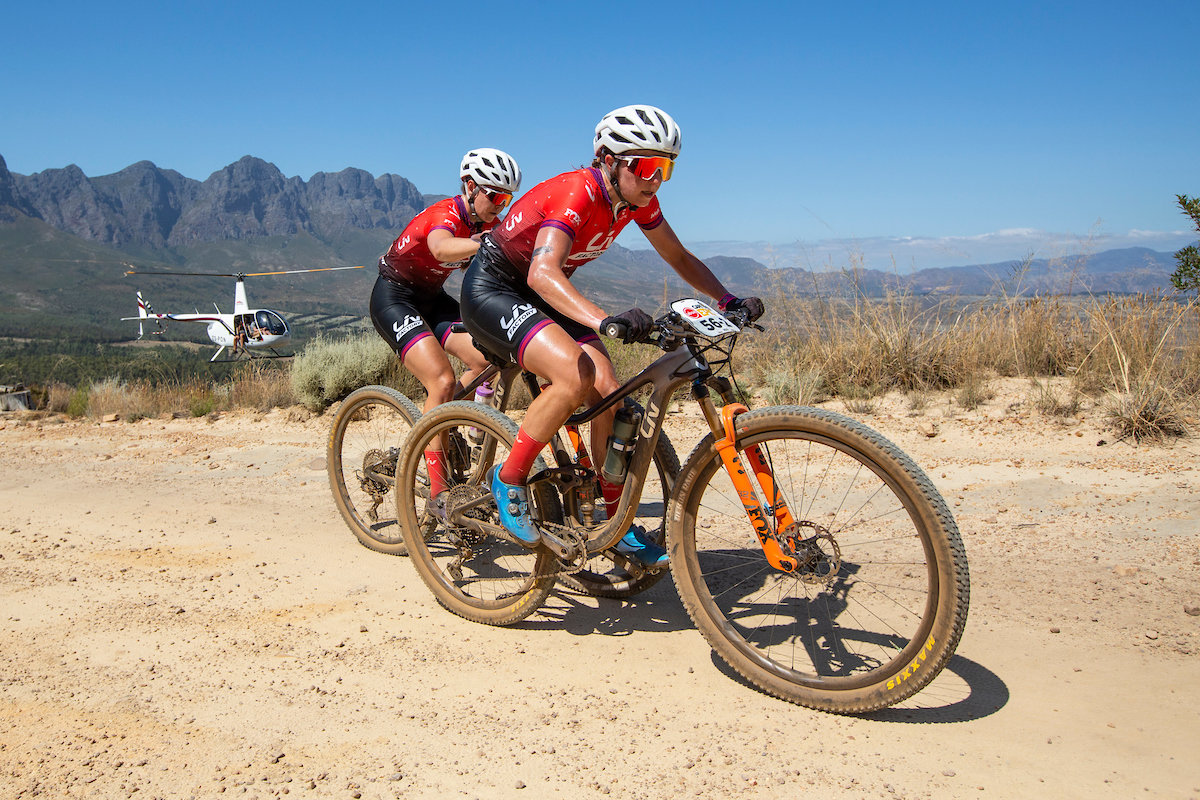 Lüthi's partner, Amy Wakefield, was also happy with the performance, and grateful that the supporters were out on the route to cheer the popular pair on. "The support means so much to us. We obviously can't say thank you when we ride past, but it's so nice to hear the cheers of encouragement. It really lifts you. We rode a consistent Prologue; I am stoked with how we performed today. This is my first podium, so I'm really happy and looking forward to the racing for the rest of the week."
Stage 1 of the Absa Cape Epic is the Queen Stage and boasts a 92km route to and from Lourensford Wine Estate, with riders making their way towards Stellenbosch's Helderberg Mountain range before heading back to Lourensford. A feature of the day will be the steep climbs, dry conditions, and withering late summer heat that appears to be locked in for the next few days.
Tune in the Live Broadcast of Stage 1 from 08:30 GMT+2 on www.cape-epic.com.