Adversity and challenges revealed true mettle
If you were to describe Tuesday's Stage 2 over 123km stage from Lourensford to Elandskloof near Greyton in one word, 'character' would be it.
Months of preparation, the most advanced equipment and a world-class skill set will not get you very far on The Race That Measure All. The magic ingredient is character. There have been scientific journal studies on how coaches define the word and how they recognise it in an athlete. Ultimately it is impossible to quantify, but you just know it is there.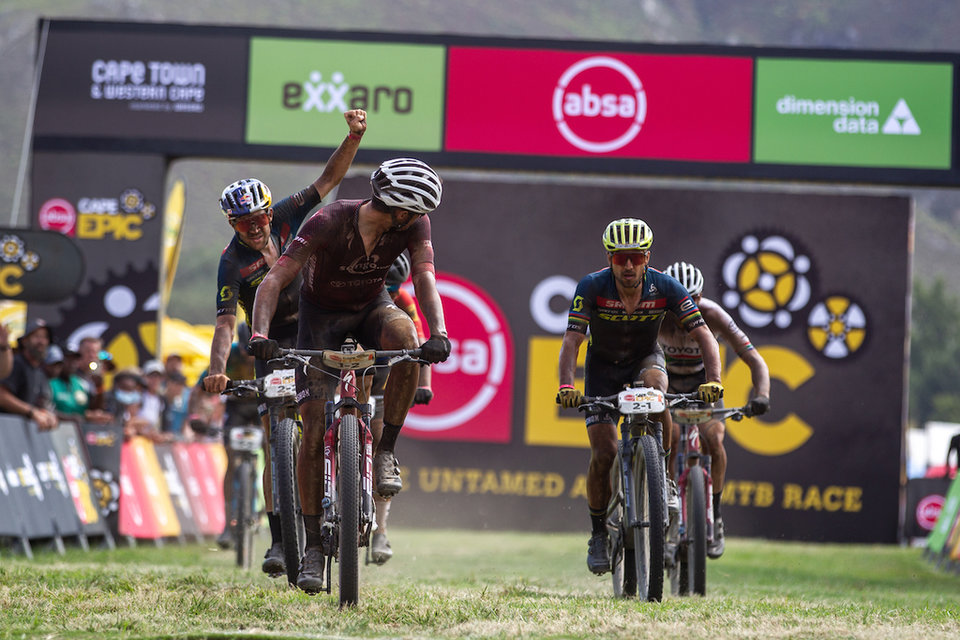 "I'm still not 100 percent better," said the big man, "but obviously very happy with the ride."
When XCO Mountain Bike World Champion Nino Schurter and partner Lars Forster (SCOTT-SRAM) crossed the line to win the sprint finish into Elandskloof after yet another puncture, there it was. Painted all over their faces.
When Matt Beers (Toyota-NinetyOne-Specialized) went from finishing Stage 1 looking like he had just gone 12 rounds in a heavy-weight boxing rink to somehow finding himself in a sprint finish for Stage 2. There it was. "I'm still not 100 percent better," said the big man, "but obviously very happy with the ride."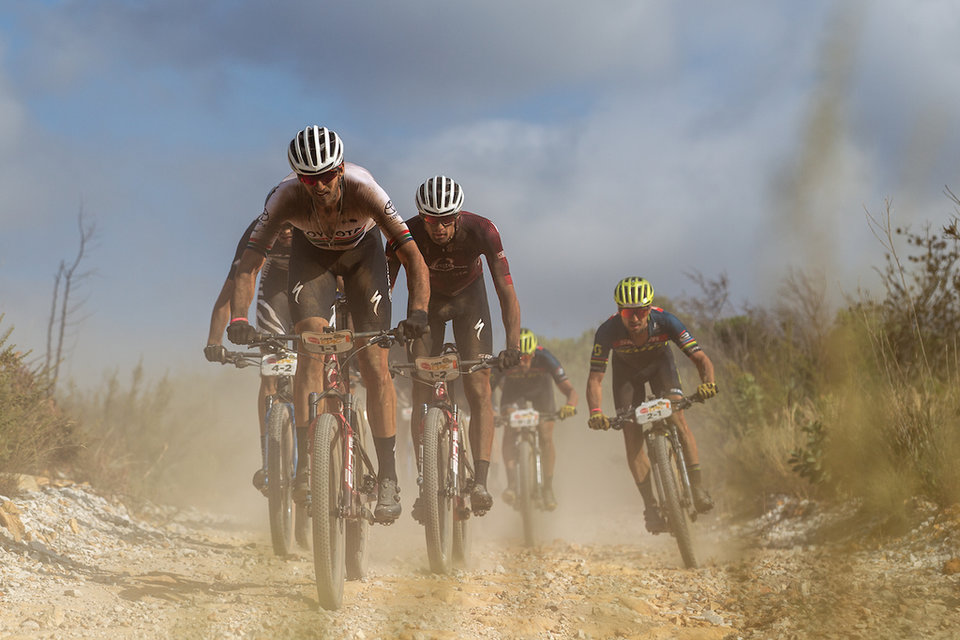 When Pauline Ferrand-Prévot put down the hammer on Jacques' Climb to break up the bunch and ultimately make the stage-winning break, it was there.
The French superstar – a past World Champion in cyclocross, road racing, and XCO – was rudely introduced to the realities of the Absa Cape Epic on Stage 1. But on Stage 2 Ferrand-Prévot bounced back like a champion, riding to victory on the stage alongside BMC MTB Racing teammate, Robyn de Groot.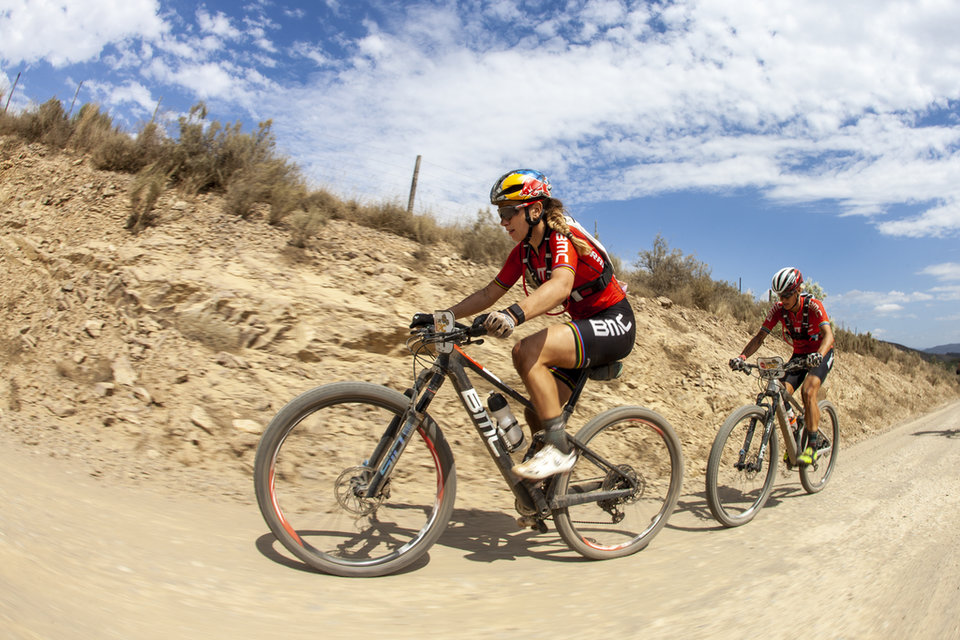 When NinetyOne-Songo-Specialized managed a mechanical issue to stay in touch, finish second and retain their orange CM.com Women's category leader jerseys, it was clearly there. "Today I really had to dig deep. Coming from cross-country, I am not used to six hours in the saddle, even though that's how I trained. Sofía was amazing in the last quarter of the race, she really kicked into gear and helped us get home," said Haley Batten.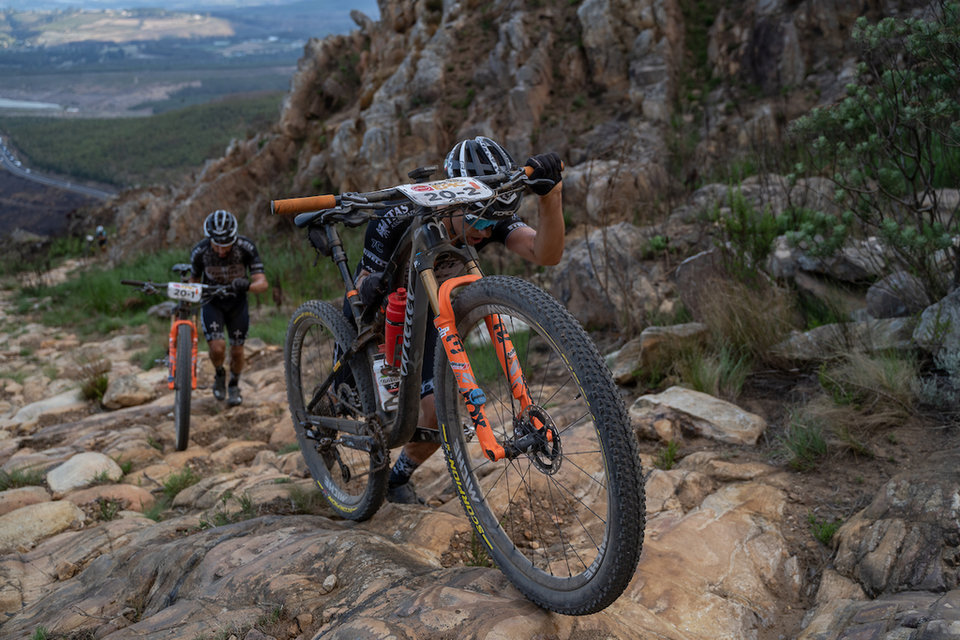 Stage 3 will no doubt offer up more tales of character in The Book Of Legend. The stage features sapping climbs and rolling descents early on and technical, rocky singletracks in the second half of the stage. Watch the tales unfold on www.cape-epic.com, Facebook, YouTube, or the Epic Series App.