Ferrand-Prévot and De Groot show their class on Stage 2
If the story of the Men's race was Matt Beers charging back to life after a wretched Stage 1, then the same could be said for Pauline Ferrand-Prévot in the CM.com Women's category. The French superstar - a past World Champion in cyclocross, road, and XCO - was rudely introduced to the realities of the Absa Cape Epic on Stage 1. But on the 123km Stage 2, Ferrand-Prévot bounced back like a champion, riding to victory on the stage alongside BMC MTB Racing teammate, Robyn de Groot.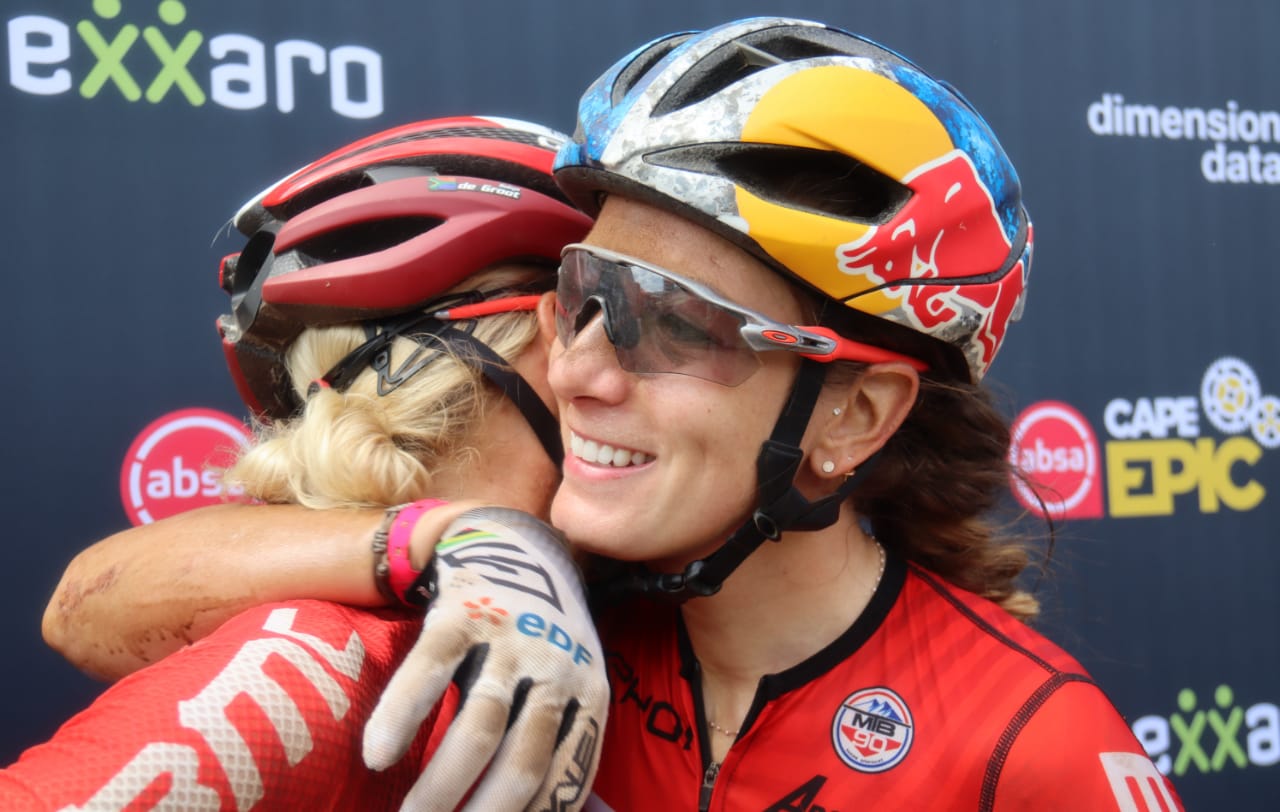 BMC MTB Racing finished almost three minutes ahead of current race leader Sofía Gómez Villafane and Haley Batten (NinetyOne-songo-Specialized) on the stage. Their efforts saw them leapfrogging Faces Rola and Symbtech ZA on the general classification, moving them into second place overall. They now sit just over six minutes off the leaders, with plenty of racing to come.
The CM.com Women's category race saw the top four teams riding together for much of the first half of Stage 2. Candice Lill and Mariske Strauss of Face Rola swapped places at the front of the bunch with Gómez Villafane and Batten all the way up to the 85km mark. From here, though, BMC MTB Racing sparked to life. Ferrand-Prévot attacked on Jacques' Climb, taking De Groot along for the ride. Ariane Lüthi and Amy Wakefield (Symbtech ZA) and Faces Rola had no answers, while NinetyOne-songo-Specialized were hampered in their response by a malfunctioning dropper post. By the top of the stage's big climb, BMC MTB Racing had built a commanding near-three-minute lead over the chasing teams.
"Yesterday was very tough. Pauline had a bad day out there. It's incredible how she bounced back today, absolutely amazing in fact. She was so determined."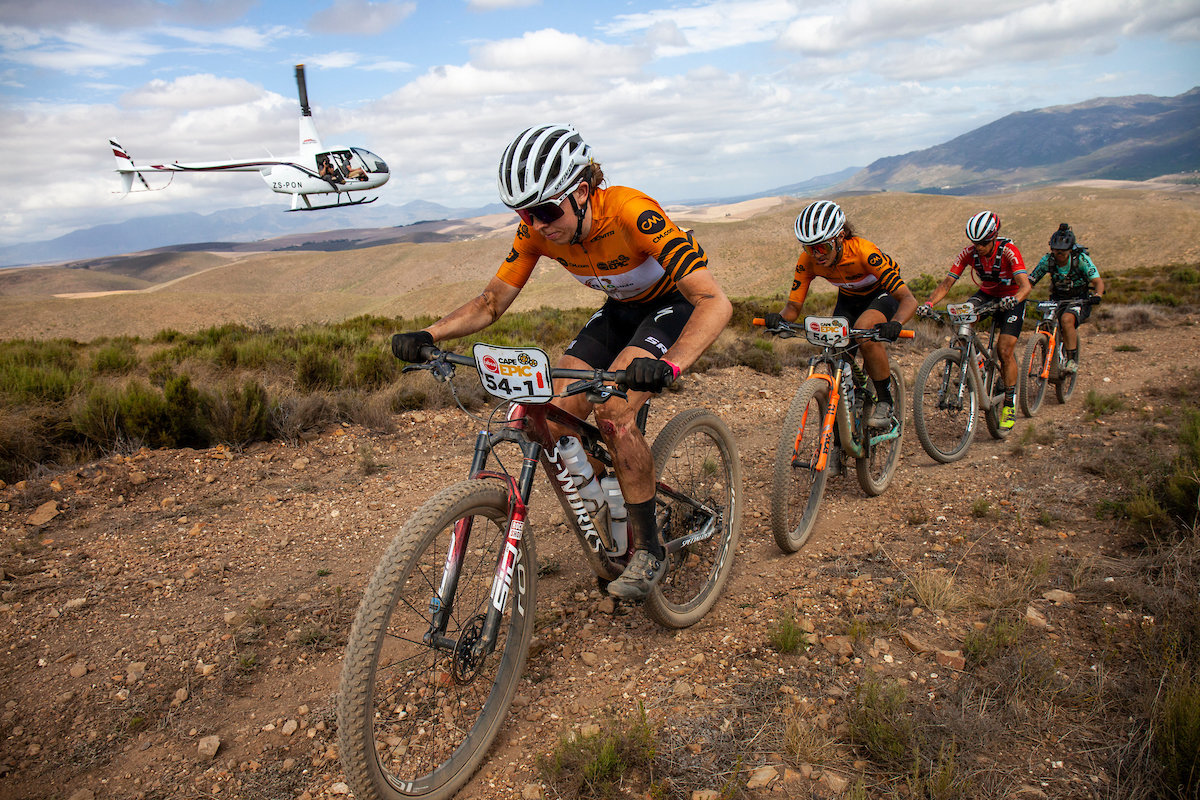 After the climb, BMC MTB Racing rode home calmly and consistently, with none of the other teams able to eat into the time gap. Robyn de Groot said her partner's comeback was incredible. "Yesterday was very tough. Pauline had a bad day out there. It's incredible how she bounced back today, absolutely amazing in fact. She was so determined." Ferrand-Prévot admitted that the team tactics on Stage 1 were not quite right, but the tactics for Stage 2 were spot on.
"I made the mistake of going out too fast in the beginning yesterday. I paid the price for that. Today I started slower and rode into the day; it was a much better strategy. I made a small attack on the big climb. Robyn was super strong and I saw that she was coming with me. We made a good gap and after that, we just rode a nice rhythm to the finish."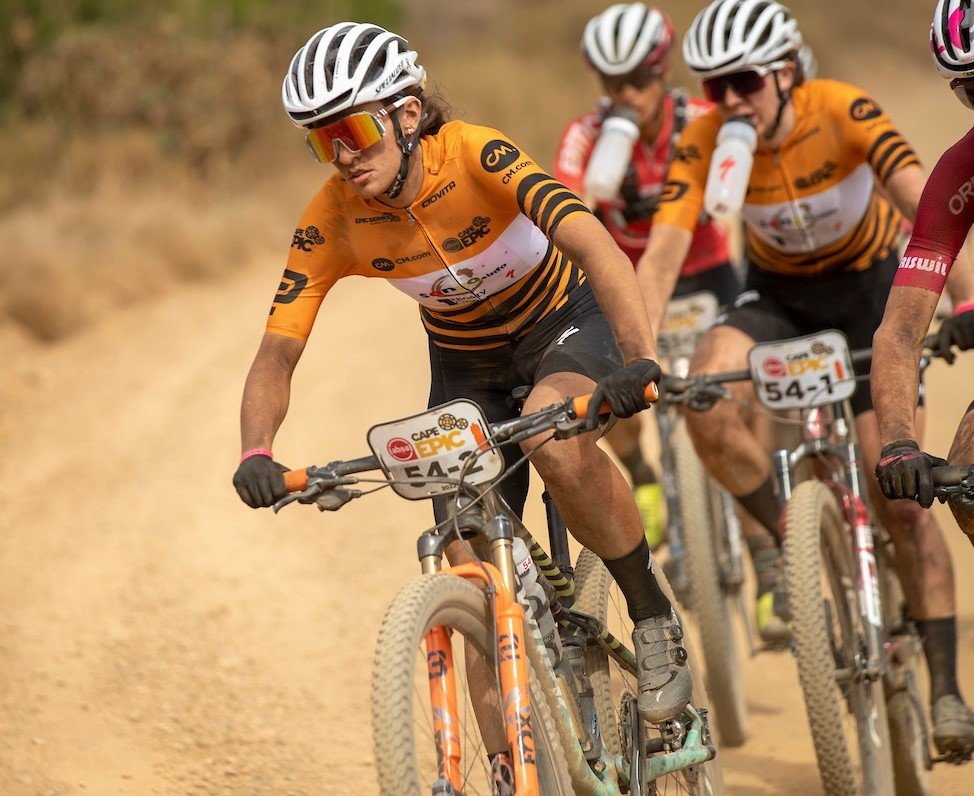 Second place finishers on the stage and orange jersey wearers NinetyOne-songo-Specialized know they have a race on their hands now. "It just shows you how unpredictable this race is," said Haley Batten. "We really had to adapt and go with the flow today. This not going to be an easy race over the next few days, but we are ready for the challenge. Today I really had to dig deep. Coming from cross-country, I am not used to six hours in the saddle, even though that's how I trained. Sofía was amazing in the last quarter of the race, she really kicked into gear and helped us get home."
On Stage 3 the leaders in the CM.com Women's category will have to keep their eyes on the 101 kilometres of treacherous trail in front of them while looking over their shoulders at the same time.