Speed Company Racing has arrived.
If any of the more-favoured teams in the Men's category race dismissed Speed Company Racing's second-place performance in the Prologue as a mere flash in the pan, they're deep in the sauce today. Remember the names Georg Egger and Lukas Baum, because you are going to be hearing them for years to come. The German outfit was cooking on Wednesday's Stage 3 around Elandskloof, near Greyton.
They turned up the heat at around 20 kilometres into the 101km stage and quickly opened a gap of 02:15.2. They proved their class by keeping the temperature up time-trial style all the way into Elandskloof to claim an emphatic victory and move into second on the GC. "Georg and I have raced together since under-15 level, so we know each other so well. I know when he's feeling good, and I know when his legs are strong. We have a great understanding of each other's abilities," Lukas said.
Had the race been 10 kilometres longer, things could potentially have been very different as Toyota-NinetyOne-Specialized's Matt Beers and Chris Blevins were charging over the last half of the race. In fact, Beers caught the entire men's field by surprise when he shot off the start line as though it was an XC race. "I felt a lot better today," mused Beers after the finish sending ominous warning signs to the other teams. "The Speed Company Racing team was superb, but I am feeling back in business now and ready for racing."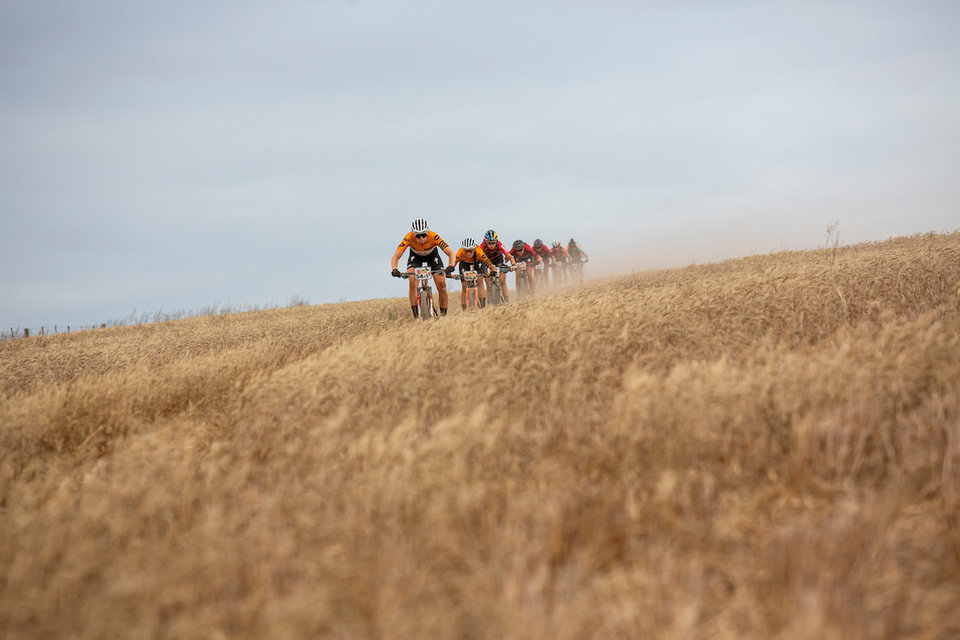 "Every day in yellow is nice, especially starting in yellow each morning!" - Martin Stošek"
Canyon Northwave MTB consolidated their lead in the Ciovita yellow leader jerseys. "I got a flat through a field somewhere," said Martin Stošek, "It was 2km to the tech zone so it wasn't a major issue. We had to chase the group after that, but it was still a solid day and we are happy to keep yellow. Every day in yellow is nice, especially starting in yellow each morning!"
The women's racing was equally as exciting with the all-South African pairing of Mariske Strauss and Candice Lill taking a thrilling victory.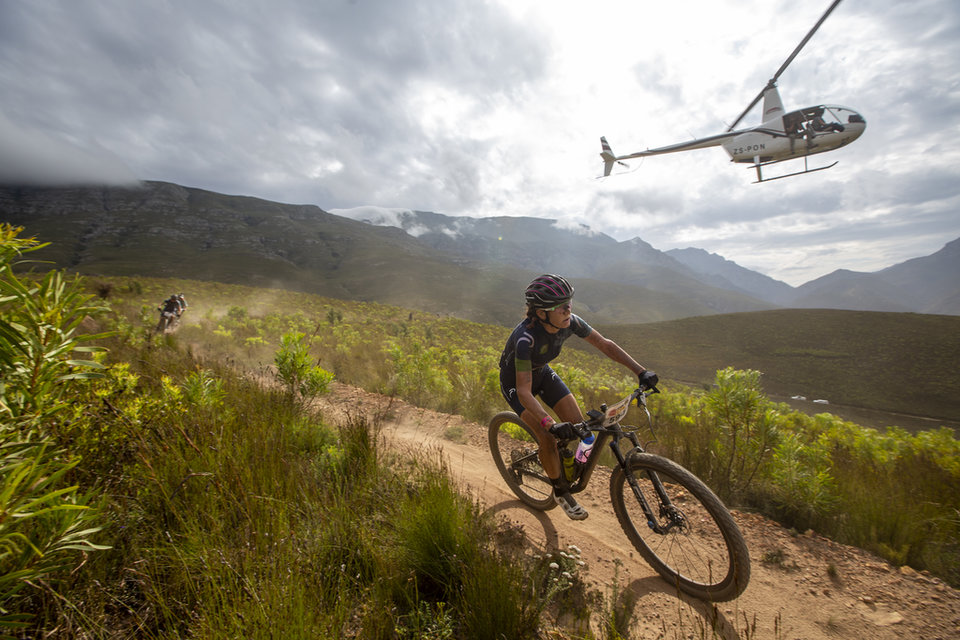 The Private Client Holdings pair of Mari Rabie and Hayley Preen made all the early racing, at one point holding a comfortable lead of over two minutes. Candice Lill and Mariske Strauss (Faces Rola) and Sofia Gómez Villafane and Haley Batten (NinetyOne-songo-Specialized) played their cards very smartly however and worked together to bring them back. For a while, it was all together but Rabie and Preen's early efforts showed in the last 20km and they dropped off the pace.
Faces Rola and NinetyOne-songo-Specialized took it to the line for a sprint finish. At the end of nearly five hours of fierce racing, Strauss and Lill simply were too strong.
"That was so good!" Beamed Mariske Strauss, bubbling with even more-than-usual excitement at the team's historic stage victory. "It feels so good to win this stage," she added, explaining how today's stage was all about executing their plans. "Finally it came together for us. All our strategy kicked in. We found our flow early into the stage and just rode well until the end."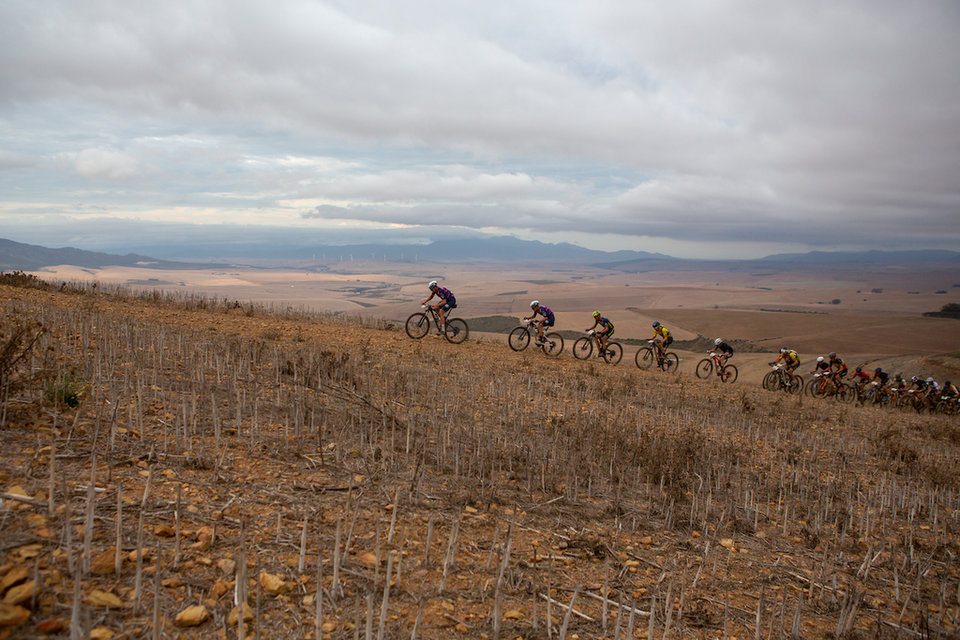 Stage 4 is another showcase of Greyton's trails and the wider Overberg region. It's going to be short, punchy, and bound to be full of fireworks.