Stage 4 delivered Untamed Action by the truck load.
No dropper posts. No backup team. No mechanic. No chef. No problem…Speed Company Racing made big statements again early in the brisk Stage 4 around Greyton. The youthful German outfit made a break and stayed away for some 30kms before being reeled back after a big effort by Toyota-NinetyOne-Specialized. If the riveting chase and eventual catch had viewers on the Live Broadcast on the edge of their seats, then the last five kilometres had them standing up and shouting: "What on earth is going on there?!"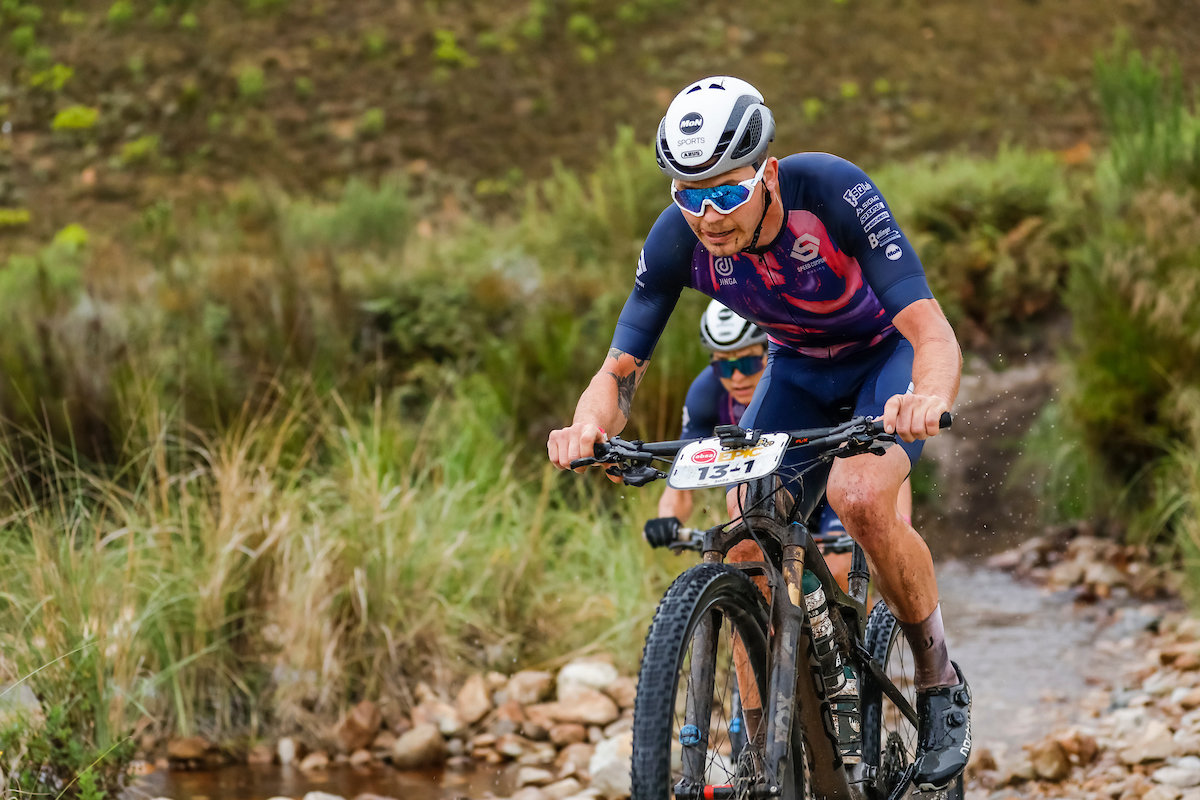 In a tactical piece of bike racing chess that appeared to have been borrowed from road racing, Matt Beers and Andreas Seewald went up the road, leaving their partners some 30 seconds back with Speed Company Racing.
Beers crossed the finish line first but it came down to the sprint of the partners, as the result is taken from the second rider. Blevins, who is the XCC World Champ, lived up to his end-game pedigree and cranked the perfect sprint to raise his hand in victory.
"That was perfectly executed," said Blevins. "I wish we could say we planned that but Matt just rode off with Andreas. I was licking my lips though because I knew a sprint was coming and that's my strength. I timed it well and got away from the guys. I really enjoyed that."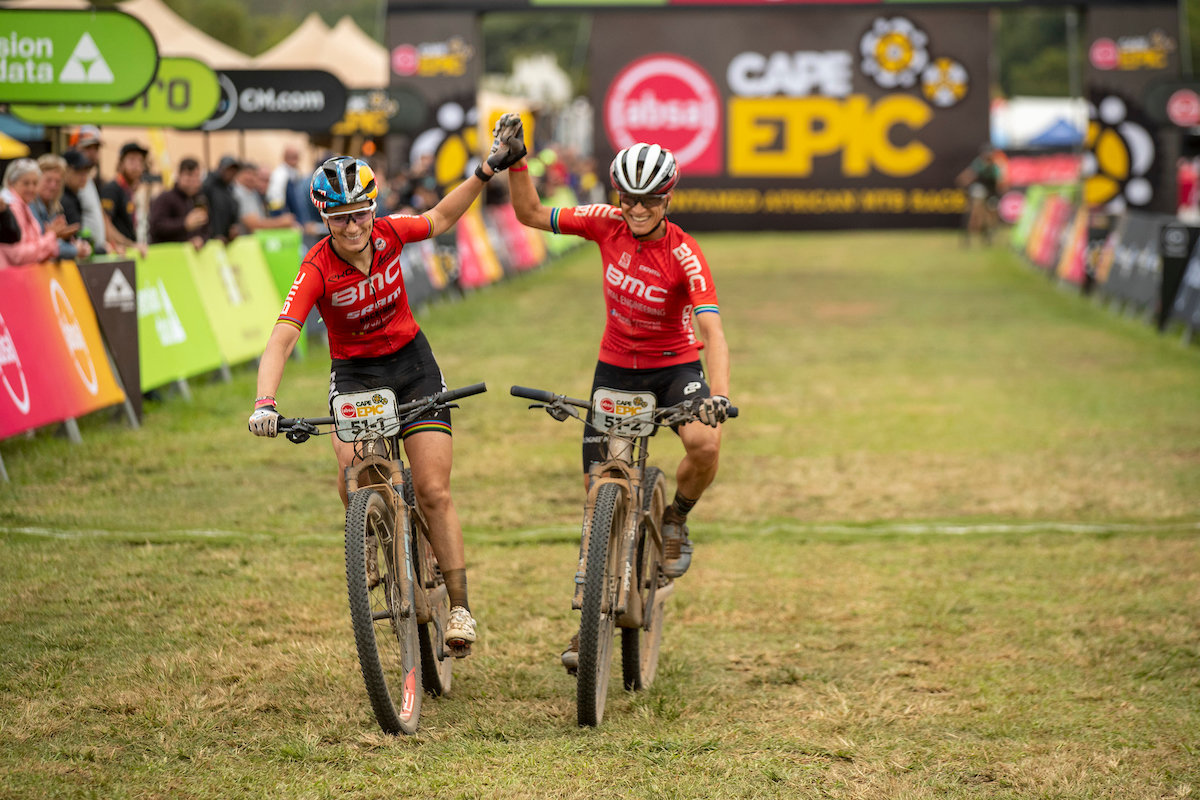 The CM.com Women's race was also a nail-biting affair with BMC MTB Racing's Pauline Ferrand Prévot showing just why she is one of the greatest ever to turn the pedals. The multi-disciplinary, multiple World Champ did the Rainbow Stripes' share of the work as she and Robyn de Groot powered around the 82km course to claim their third stage victory.
Ferrand-Prévot said the team plan was to try and get away from the other teams on the singletrack, an objective they achieved. Thereafter, her racing instincts kicked in. "I don't know what happened; I was just on fire! I felt so good out there today. I didn't mean to hurt Robyn; I was just having so much fun."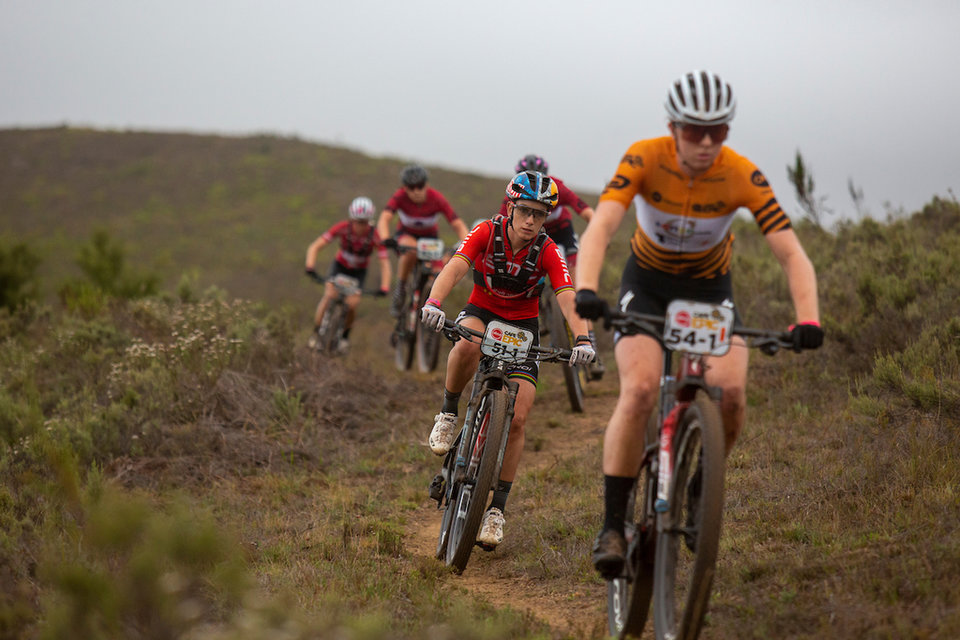 They nearly ran out of trail however as a rampant NinetyOne-songo-Specialized came charging up. "They are such strong riders," commented Haley Batten. "We tried but we just couldn't catch them. We had a lot of fun out there." The pair remain comfortably in the orange CM.com Women's category leader jerseys.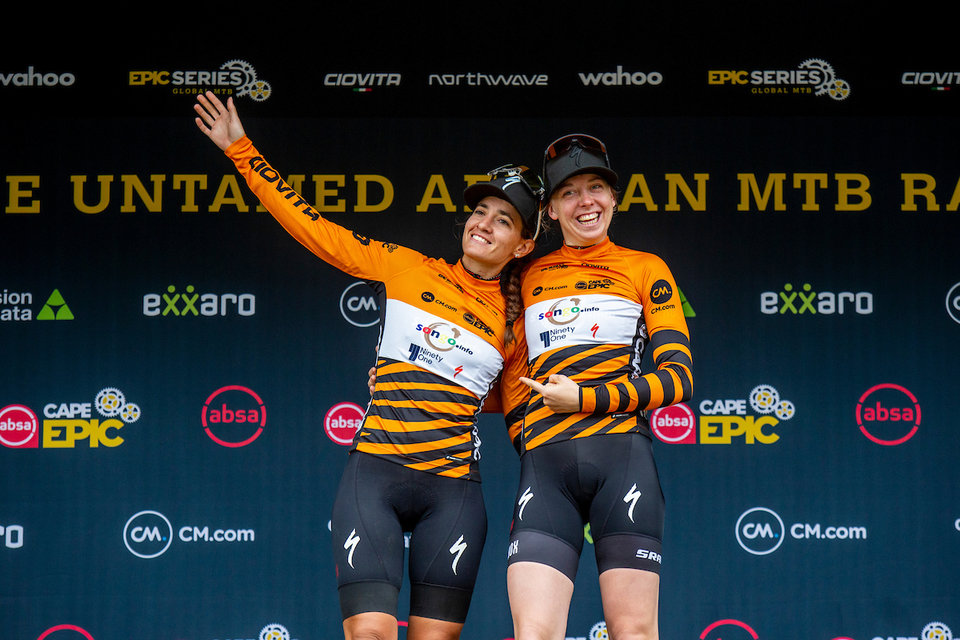 The real winners on the day though were all the other riders who got to enjoy the spectacular trail network around Greyton. With names such as 'Luislang' and 'Mad Dog,', Greyton will surely have proven itself a town to return to post the 2022 Absa Cape Epic. With a bike, of course.
Friday's Stage 5 is another special one and will see riders transition from Elandskloof in Greyton to Stellenbosch. The route is 115km long and features the infamous Rusty Gate climb straight from the start and then the scenic, yet demanding Franschhoek Pass halfway through the day.