Into The Wild
A sawtooth profile is exactly what riders do not want to see come the penultimate day of the Absa Cape Epic. No hint of a moment's respite. While that may be true, at least Stage 6's scenery will excite and provide a mental boost. Riding through a private nature reserve, the trailside presence of zebra, eland, springbok and particularly giraffe will serve as welcome distraction from aching legs. The stage begins with steep but mercifully short vineyard climbs as the race heads north of Wellington. The Wild Boar Rollercoaster provides some singletrack thrills before the journey north continues on district road and farm dual tracks. Through iconic wine farms, the ever-undulating route manages to avoid any serious climbs on the way to Arc en Ciel Game Farm.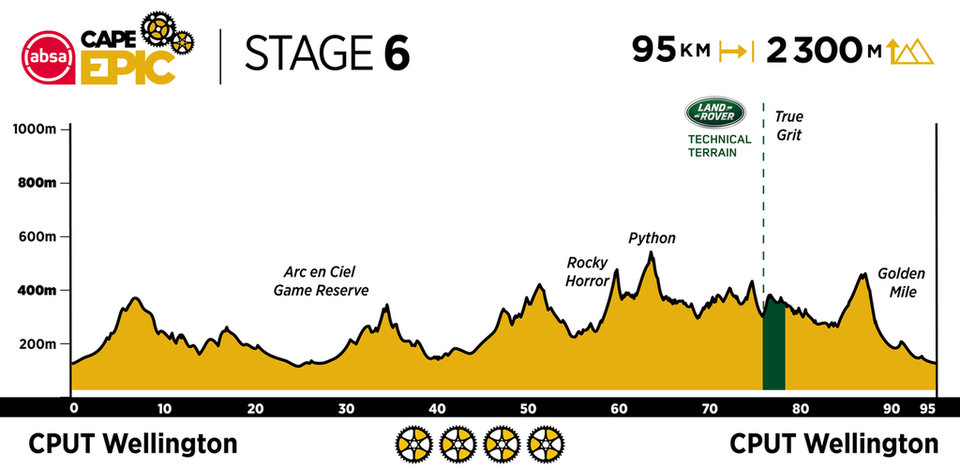 Once in the private reserve, the trail surface deteriorates sharply, demanding concentration While big game looks on. Upon exiting the reserve, the climbing begins in earnest as the route cuts a higher line south across the Groenberg and back to Wellington. The Python singletrack ascent provides another telling point of reference. Once again the Wild Boar Trails are all about challenging thrills. Manicured at times and rocky at others the next 20 kilometres are filled with singletrack, including the Land Rover Technical Terrain – True Grit. Thereafter Golden Mile deposits riders into the farmlands surrounding Wellington and allows winding dual tracks to lead them home.
Technical Terrain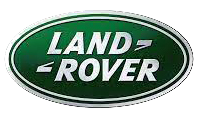 True Grit
Located 73km into Stage 6, True Grit is a trail that any who have ventured into the deep Wellington valley will be familiar with. At 1.5km long, this Land Rover Technical Terrain begins with a kick of 9% before dropping into descents that stare down the barrel of -15%. Fast, flowing, and littered with rocky sections, this section of trail requires True Grit from all who seek safe passage.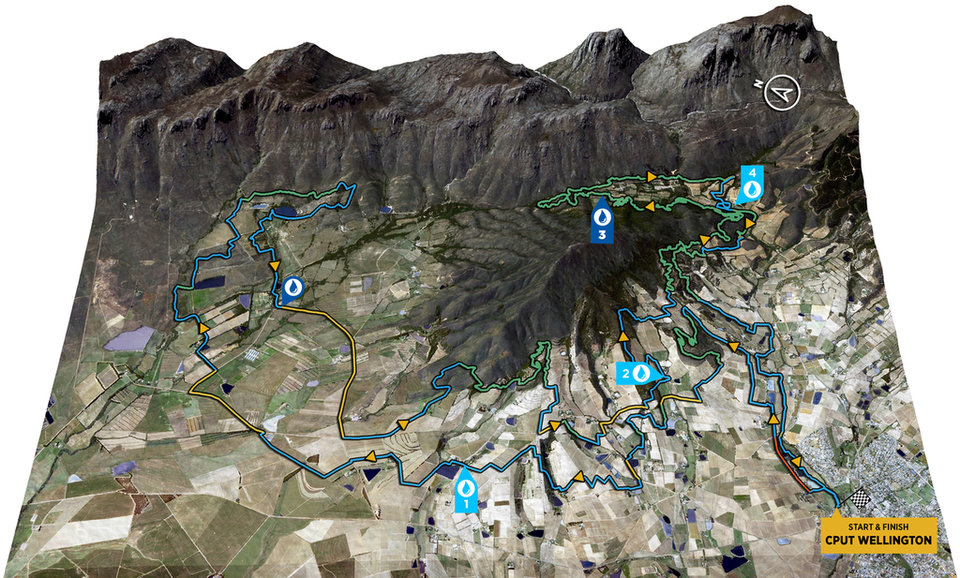 Once in the private reserve, the trail surface deteriorates sharply, demanding concentration while big game gallops alongside.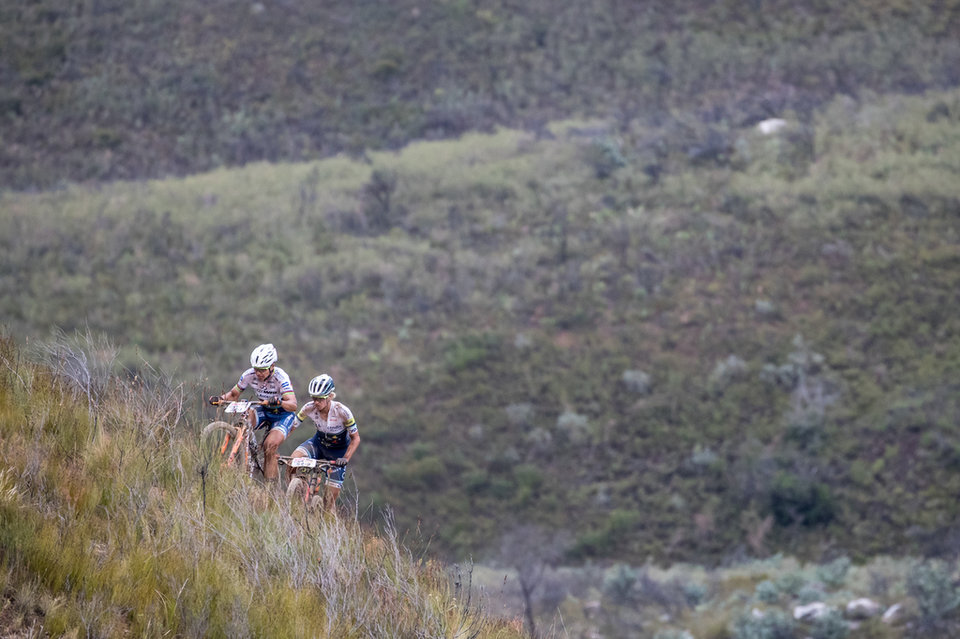 Sabine Spitz and Robyn De Groot navigate Wellington's trails during the Absa Cape Epic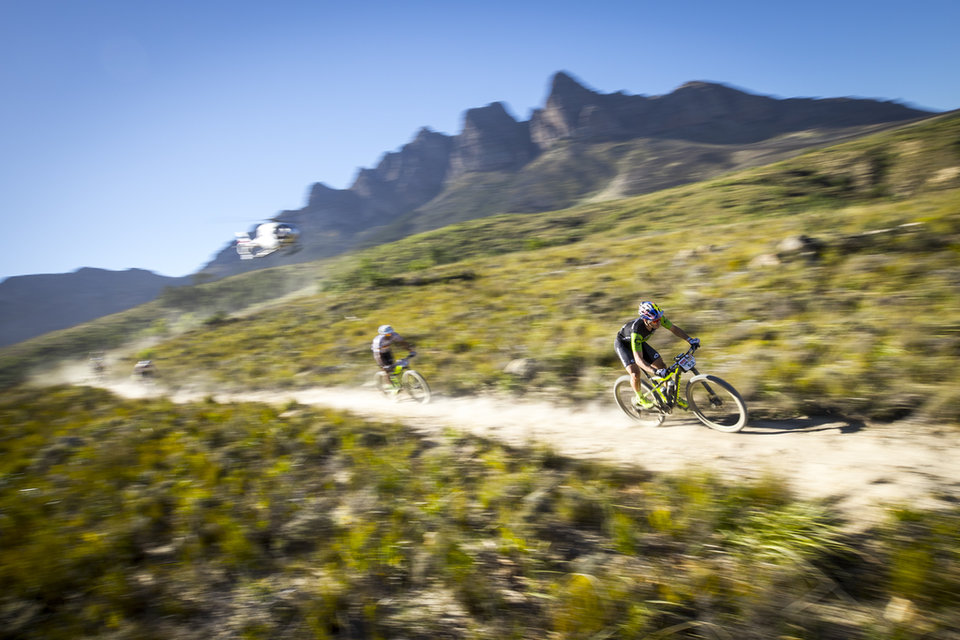 Henrique Avancini leads Manuel Fumic down one of Wellington's limit-testing trails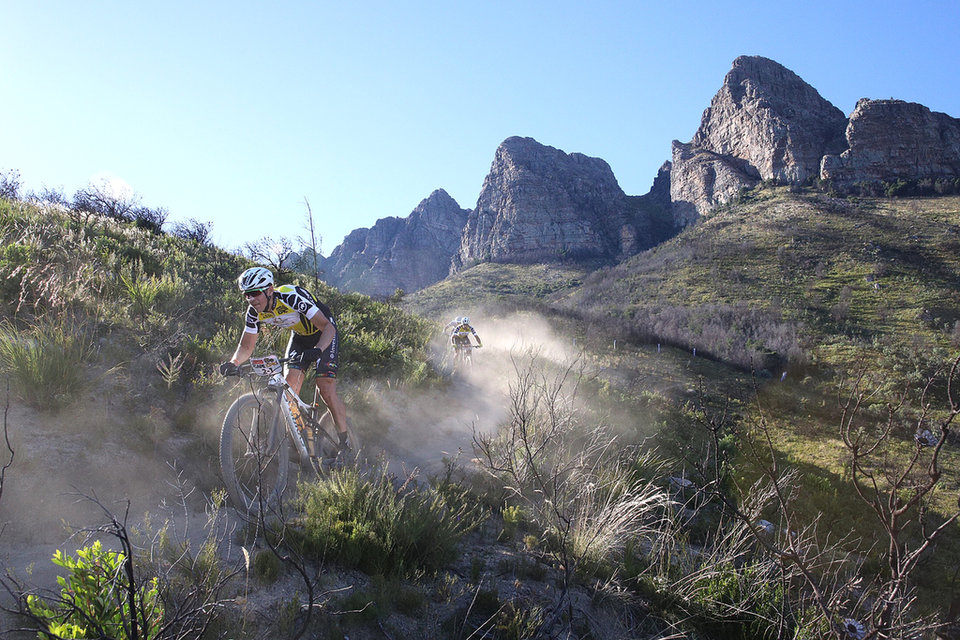 Jaroslav Kulhavy and Howard Grotts eventually held onto their yellow jerseys at the 2018 Absa Cape Epic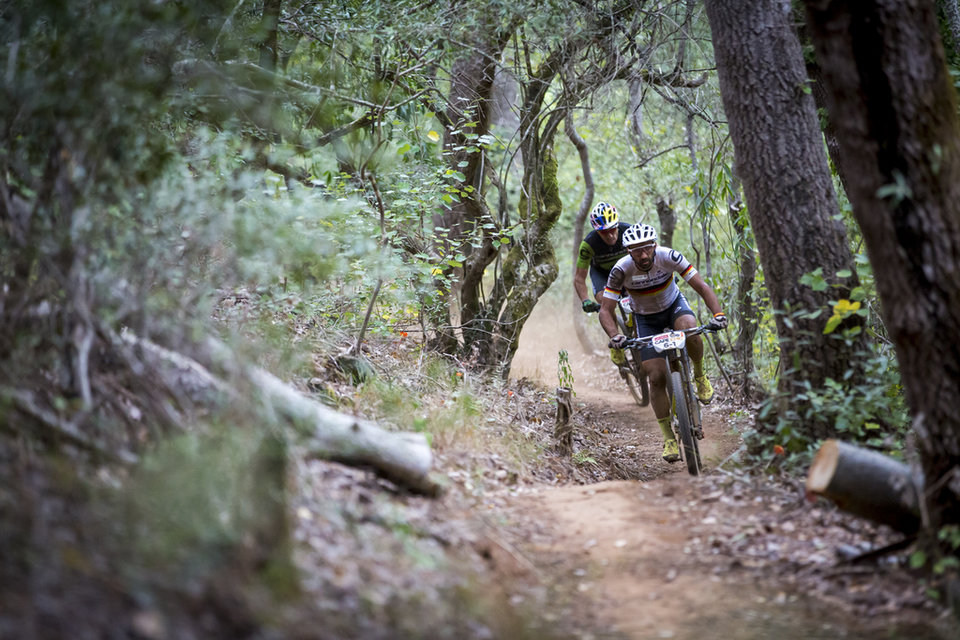 Cannondale Factory Racing during the 2018 Absa Cape Epic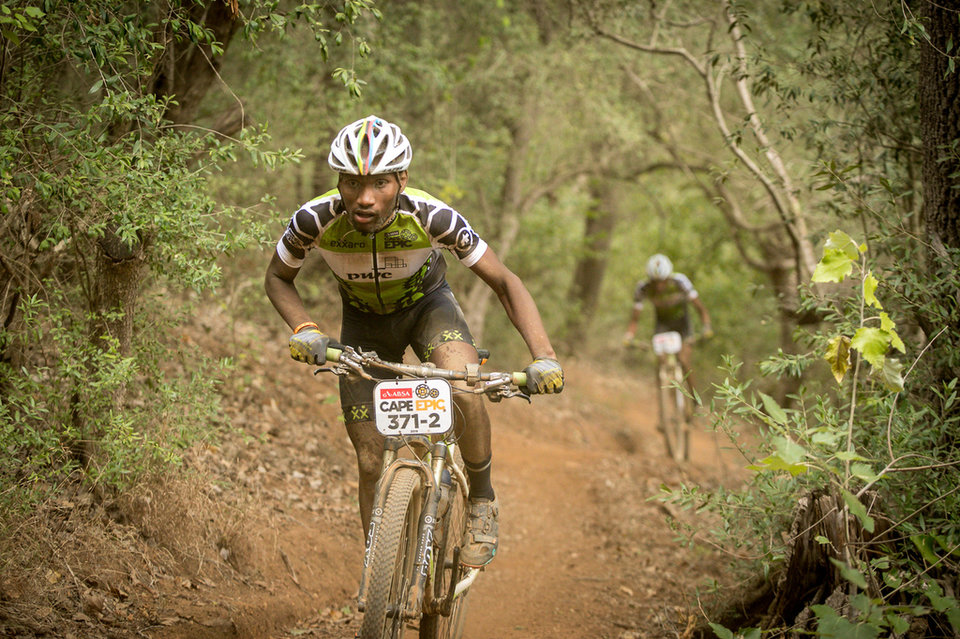 Tshepo Tlou leads Lucky Mlangeni during the 2018 Absa Cape Epic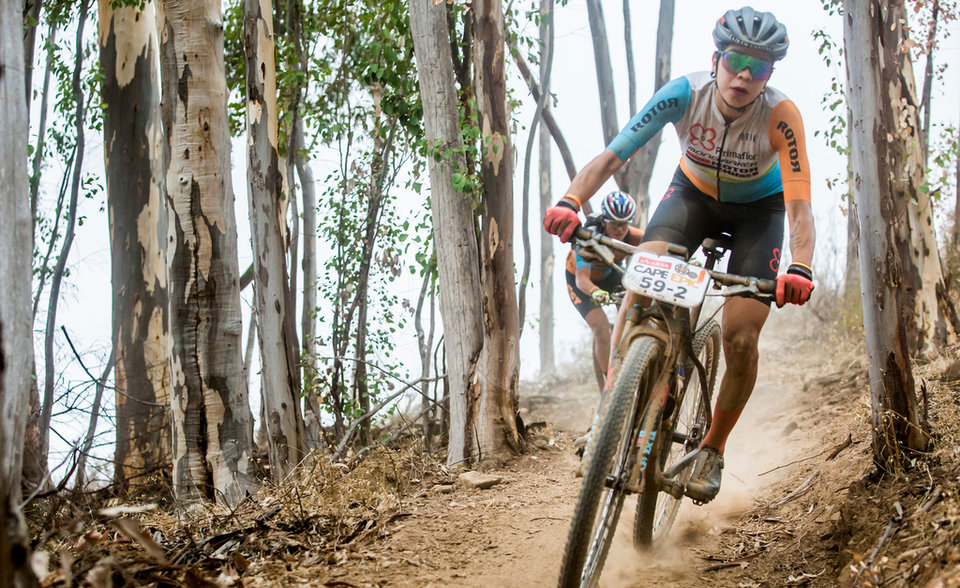 Raiza Goulao of PMRA/CST Racing at the 2018 Absa Cape Epic