Oh Captain, my captain
Ex-Blitzbok captain can't skip pass Fanties
Retired South African Sevens captain, Kyle Brown, spent some time playing in the adult sandbox of his backyard today when he completed Stage 3 of the 2021 Absa Cape Epic with Clinton Mackintosh as team Land Rover MacSkippy.
Kyle and Clinton finished the brutal 91km stage with over 2100 metres of climbing in a time of 5 hours and 53 minutes.
"When we got to 45km I said to Clint, okay our day actually starts now," Kyle explained after the finish. "I don't think he knew what I meant but the climb sort of starts at about 60km and then you slowly tick your way up," he said of Fanties Pass. Topping out at over 20% and averaging 14% for its final 2 kilometres, it is arguably the toughest climb of the 2021 route. "It doesn't really start until that waterpoint and then it is just relentless," he added explaining how they worked their way to the top in a Land Rover low range kind of vibe.
It doesn't really start until that waterpoint and then it is just relentless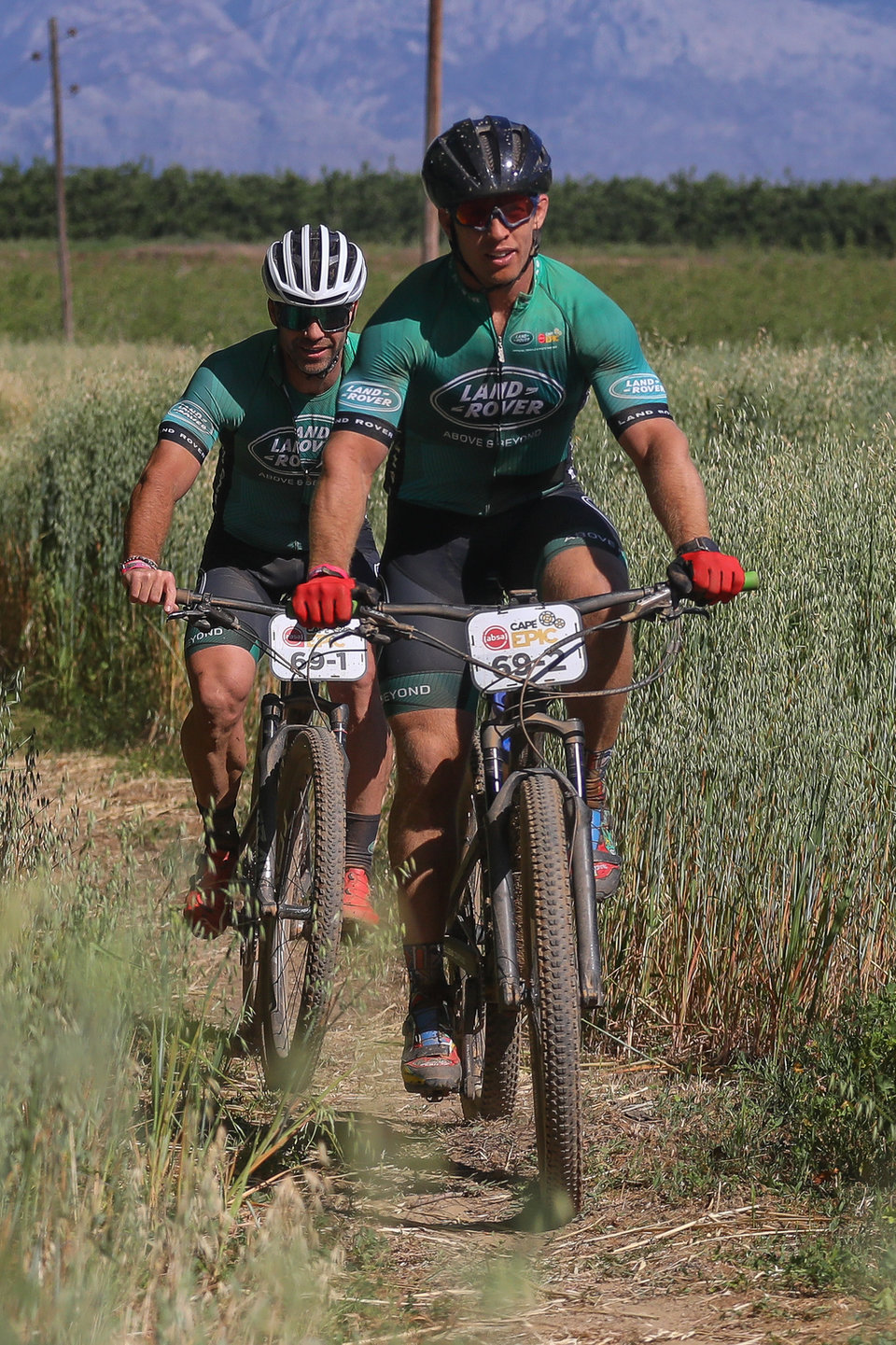 In 69 tournaments for the Blitzboks (the South African Rugby Sevens team) Kyle played 347 matches and scored 89 tries. Brown, like many rugby players before him, turned to mountain biking for a fresh challenge after retirement. The 2021 Absa Cape Epic has been his first major challenge and, as befitting a great leader, he's relishing every moment.
According to Brown, mountain biking provides Brown an activity where he can satiate his competitive urges although he was under no illusions on Fanties Pass.
"Slower is better on the climb! But you know, it kind of embodied for me what the Absa Cape Epic is all about: there was one guy back on his bike after having come off; there was my neighbour, Lyle, egging me on up the climb… Just great camaraderie all-round. I think that is what was really special you really feel the spirit of the Cape Epic in that moment."
Winning big rugby tournaments might provide almost the same level of pride, but who would he want to share the spirit of the Race That Measures All with?
"They all think I'm bloody crazy anyway," he said of his former teammates. "So I'm going to try and end this with a big smile to prove that it is all okay."