Racing the World in the
Epic Series
Iconic locations. Incredible trails. Impressive people. These are the heart and soul of the Epic Series.
The Epic Series is a global showcase of mountain bike stage racing in three continents over 2 300 kilometres on the finest trails in the most beautiful riding locations, featuring more than 51 300 gruelling metres of climbing. Those are the stats.
Denzyl O'Donoghue is one of the people. "My first attempt at the SPAR Swiss Epic resulted in a hospital stay in Switzerland, crutches, and a severely traumatised bank manager," Denzyl O'Donoghue laughs, explaining how the primary cause of that rather unplanned dismount was an overestimation of his ability. "I got a bit cocky…But the fall recalibrated my skill perception and we returned to Switzerland for the SPAR Swiss Epic the following year. The second attempt involved a humbler, more focused approach, one that proved successful." Add that to his impressive palmares of four Absa Cape Epic finishes and one Pioneer fuelled by Nutri-Grain in New Zealand and you have an Epic Legend.
"The title 'Epic Legend' is short and sweet, however, if I was to write a book on my journey with the Epic Series, it would not be shorter than 300 pages," he jokes, before adding, "it's gratifying to be recognised for the time, effort, sacrifice and the amount of luck involved in racing the Epic Series events." According to O'Donoghue, it requires a flawless run of fitness, health, and mechanical good fortune to complete 20 race days, across three continents. "The planets need to align just perfectly, however, I don't believe that there is anything legendary about myself."
According to O'Donoghue, it requires a flawless run of fitness, health, and mechanical good fortune to complete 20 race days, across three continents.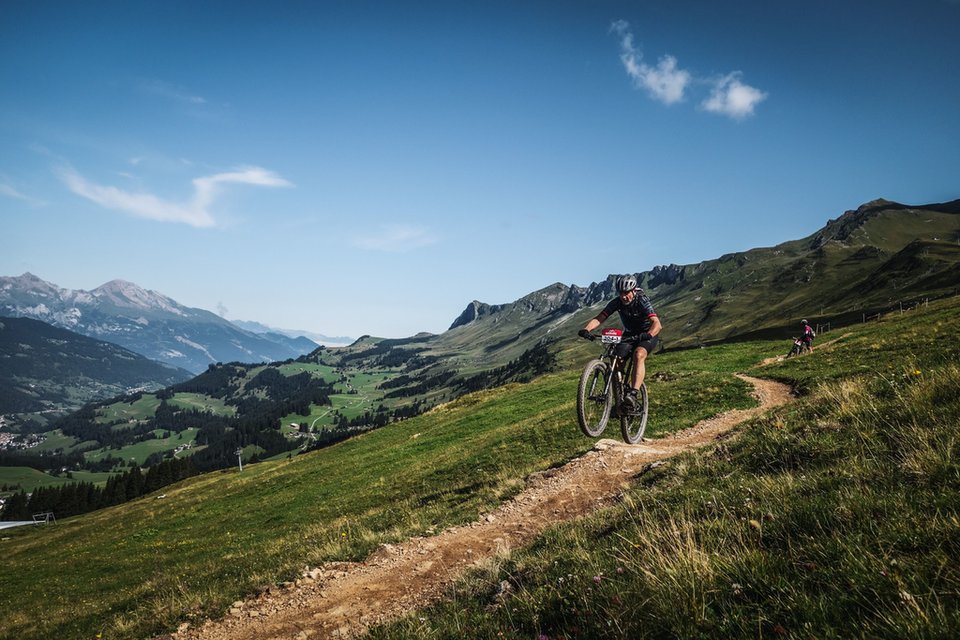 He may be downplaying it, but alongside partner Pieter du Preez they can class themselves among the toughest mountain bikers in the world. In addition, the pair have used their riding for a greater good, raising hundreds of thousands of Rands for The Cancer Foundation. "We recognised that we are of the fortunate few that can participate in these races, there is an immense amount of time, sacrifice and financial commitment involved; we felt that it is our way of returning some of the good Juju (luck or fortune) into the Universe and what a pleasure it is doing so!"

They may not, necessarily, be racing for podium positions but Legend status is hard earned in the Epic Series. Though it's also not all of what the Epic Series is about.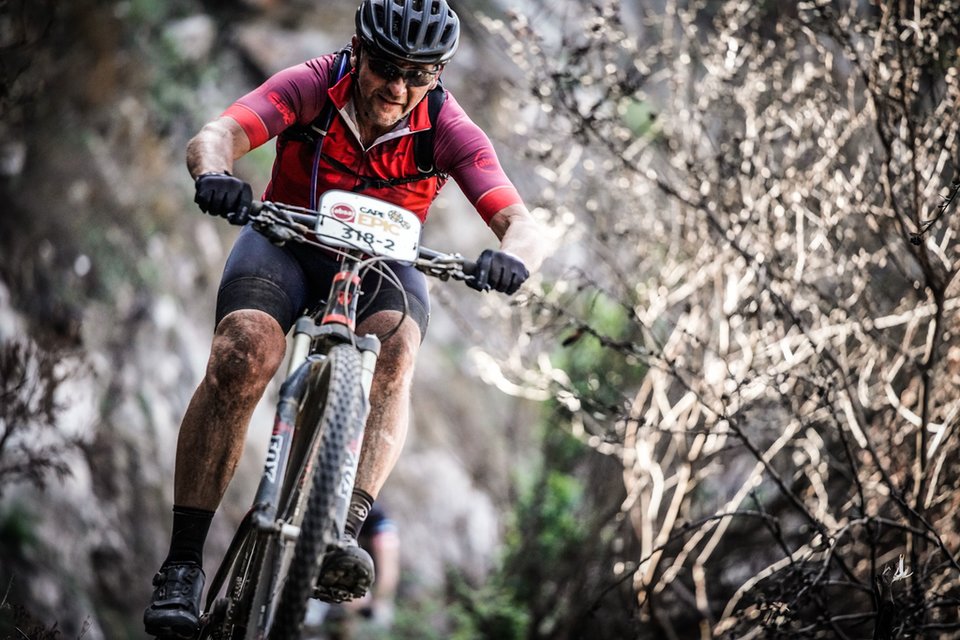 While the Absa Cape Epic, and the SPAR Swiss Epic in Graubünden offer marathon-length stages and are aimed at professionals and serious amateurs, the Epic Series also hosts shorter stage races which offer spectacular riding and act as qualifier events to the Absa Cape Epic.
In Australia, there is a group of four-day events: Reef to Reef, Port to Port and Cape to Cape. In Europe, the Andorra MTB Classic-Pyrenees and the four-day 4Islands MTB Croatia are challenging but manageable events, while in South Africa the FNB Wines2Whales is hugely popular amongst seasoned racers and those tackling their very first Epic Series event. Each unique event in the Epic Series is not only about the riding, but also a celebration of local culture and premium hospitality, offering the opportunity to experience world-class organisation in vastly different landscapes.
The Pinnacle of the Epic Series is the Absa Cape Epic. Held over eight days in March every year, attracting the world's best mountain bikers, the Absa Cape Epic covers some 700km and climbs 16 000m in South Africa's Western Cape, and everybody wants a finisher medal. The proof lies in the fact that every year early bird entries sell out in seconds, with the remaining entries sold through a lottery system with a subsequent waiting list.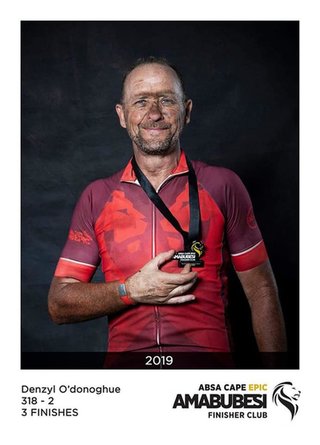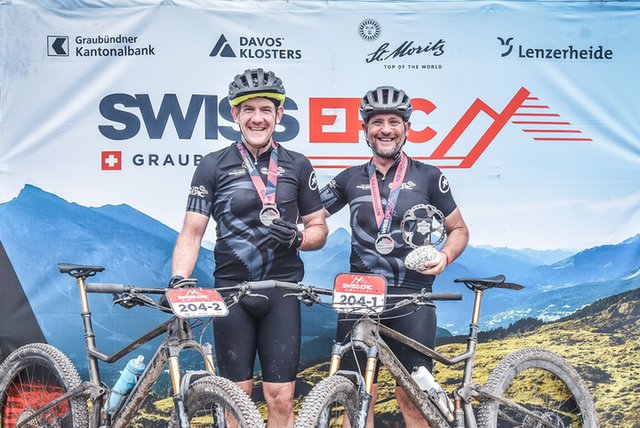 "No matter how hard you train, how skilled you are or how tough you believe yourself to be, the Absa Cape Epic will humble you at some point during its eight-day trial of your mind, body and soul," O'Donoghue says. "The routes are tough — 'normal' flowing switchbacks designed for descending, are reverse routed into brutal uphill chain-chompers. The weather colludes with the organisers, there are always 40+ deg temperatures, rain, howling winds and at least one morning start at less than 5 degrees Celsius."
"Potential mechanicals loom in the shadows of every rock, berm and tree root and then of course there is the physical well-being factor; a rider ingests so much dust and dirt, some of it gathered transiting through cattle farms (if you get my drift) that it's almost inevitable that something untoward will develop."
O'Donoghue is very proud of his achievements at the Absa Cape Epic, and it remains the benchmark by which he measures all other events, but when pushed he admits that the SPAR Swiss Epic experience has a special place in his heart. "It's beautiful in every sense of the word: The route, food, accommodation, and people — it's like riding through a pack of postcards. It's also super tough and challenging at altitude, the only flat bit that I experienced was my bed, everything else goes either up or down. No wonder that country produces so many world champs."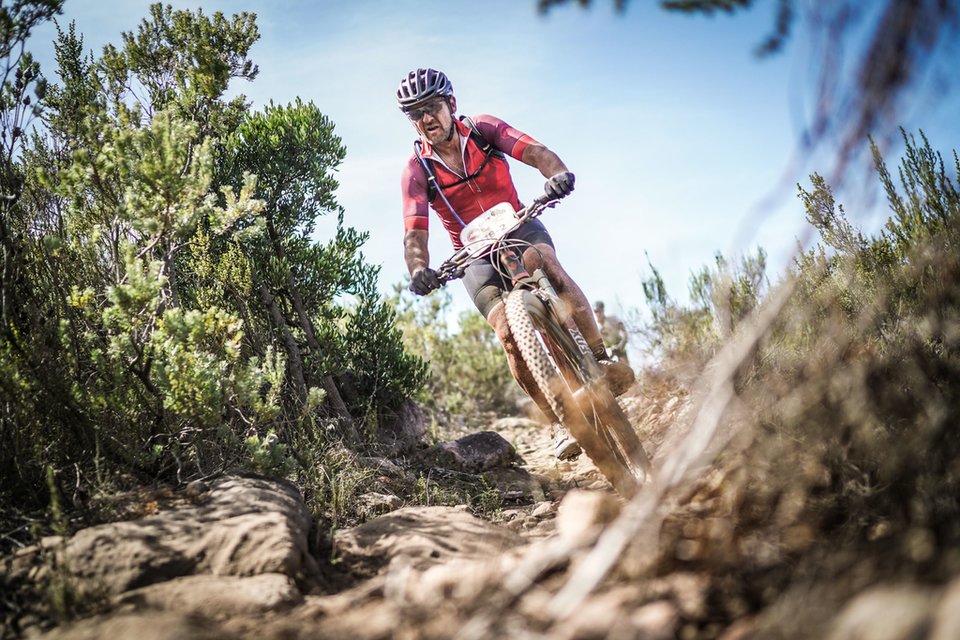 While all the Epic Series events present their own unique demands and challenges, O'Donoghue believes that success is best when shared.
"A partnership will get tested during any of the Epic Series races — tempers flare, illness affects performance and moods, variance in riding skill and power all have an impact often presenting themselves at the least expected most inopportune moments, this is when there isn't any room for egos or arrogance," he says, before adding that he does not believe in proverbial 'hammer and nail' analogy in partnerships. "In my opinion, the race itself is the 'hammer' and all the riders are the nails, there isn't any need to subdivide a team in the same manner. Pieter [Du Preez] and I achieved both Amabubesi (three or more Absa Cape Epic finishes) and Epic Legend status in a period of only three years, this could not have been possible if our partnership wasn't rock solid (no pun intended)."
What are you waiting for? Discover the Epic Series by visiting the brand-new Epic Series website.