The Queen Stage of the 2023 Absa Cape Epic pits teams against the race's most famed climb, Groenlandberg. Though the imposing peak, which lurks ominously over the Oak Valley race village, is far from the only challenge. The 102-kilometre-long Queen Stage heads east rather than west, towards Lourensford, when it departs Oak Valley. Even getting to the foot of the climb requires hard work, ascending through Paul Cluver Wine Estate and up Tierkop before the climb truly begins. The Green Mountain itself is a long, steady, climb; suited for the pure climbers rather than the powerful puncheurs who will have thrived on much of the route to that point. After descending from the highest point of the 2023 race, the route winds its way towards the Eikenhof Dam, up Willie's Trail and sections of the famous A-to-Z singletracks towards the Gantouw Pass. The compulsory portage leads into Knorhoek and across the Vergelegen Game Park where the day's final climbs help tick the accumulated climbing up to the 2450-metre mark. Once in Lourensford, the River Trail leads riders straight down to the finish; mercifully without a final sting in the tail, for once…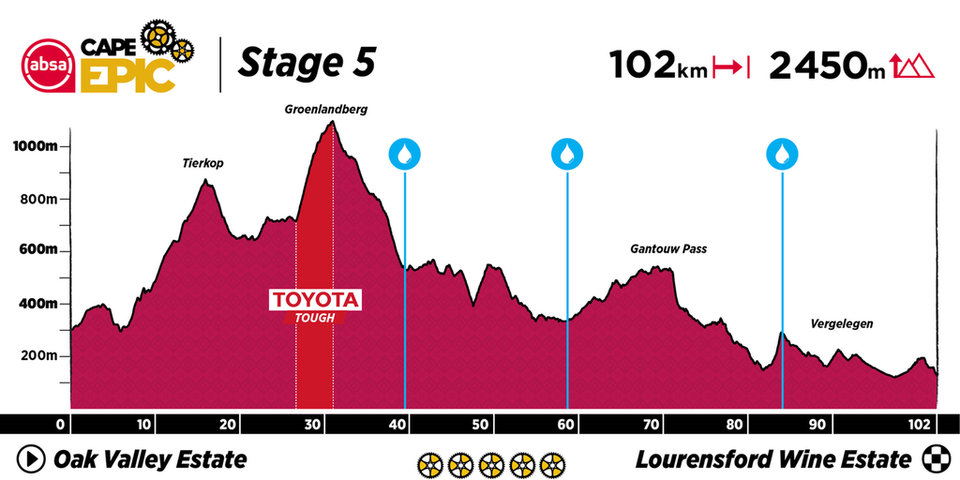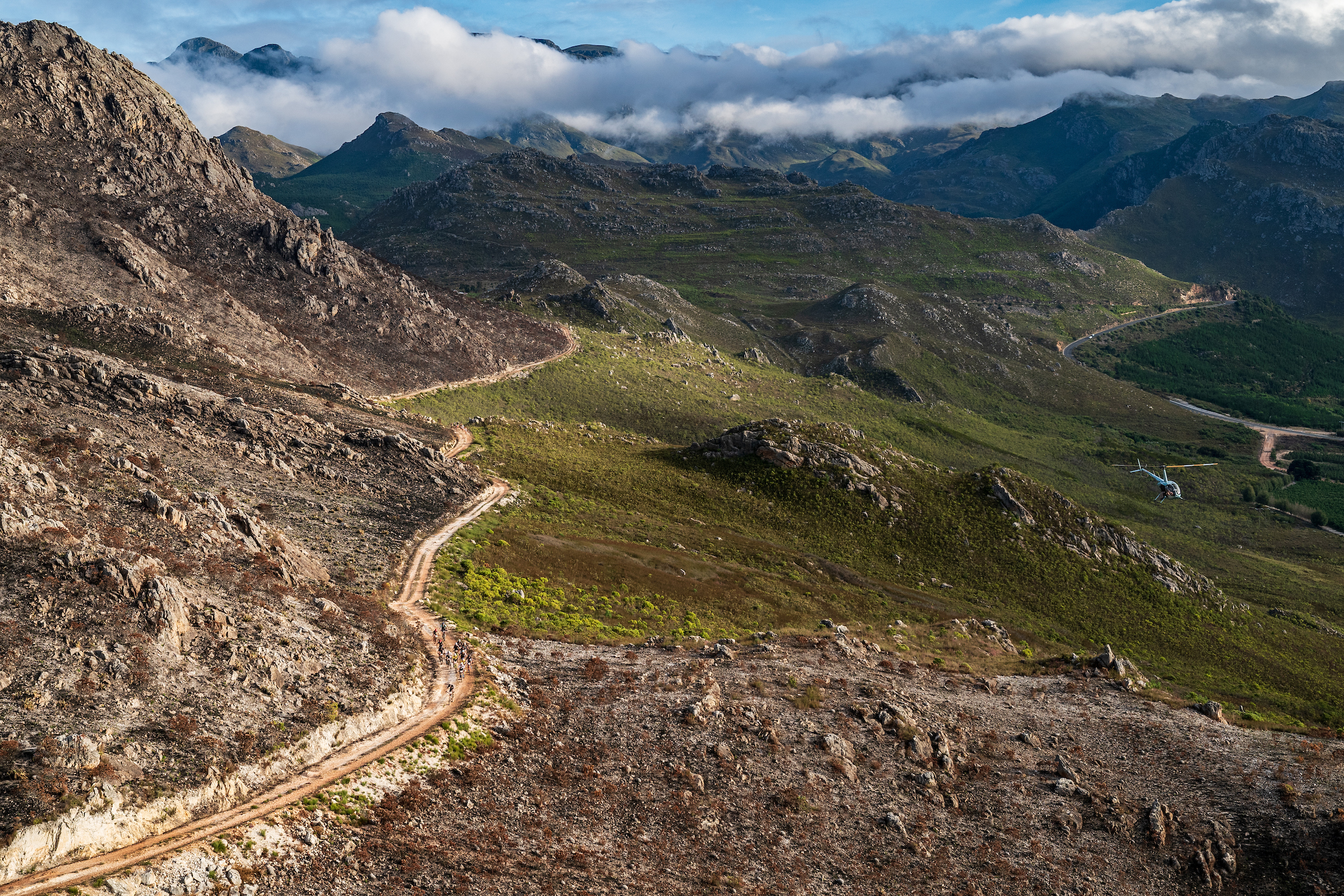 The Groenlandberg or"Green Mountain" climb is a brutal test of fortitude.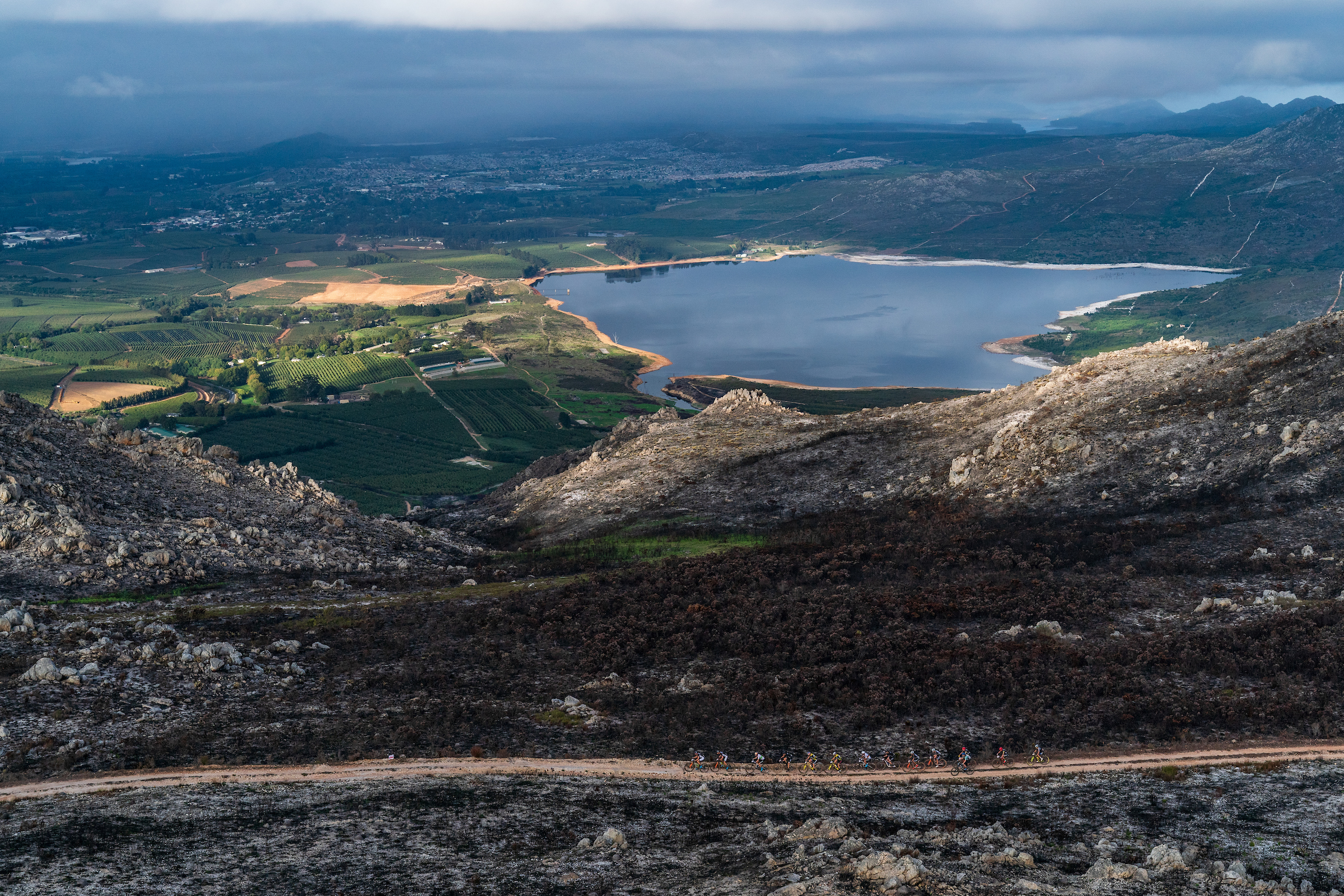 Climbing the iconic Groenlandberg but no time to take in the spectacular views.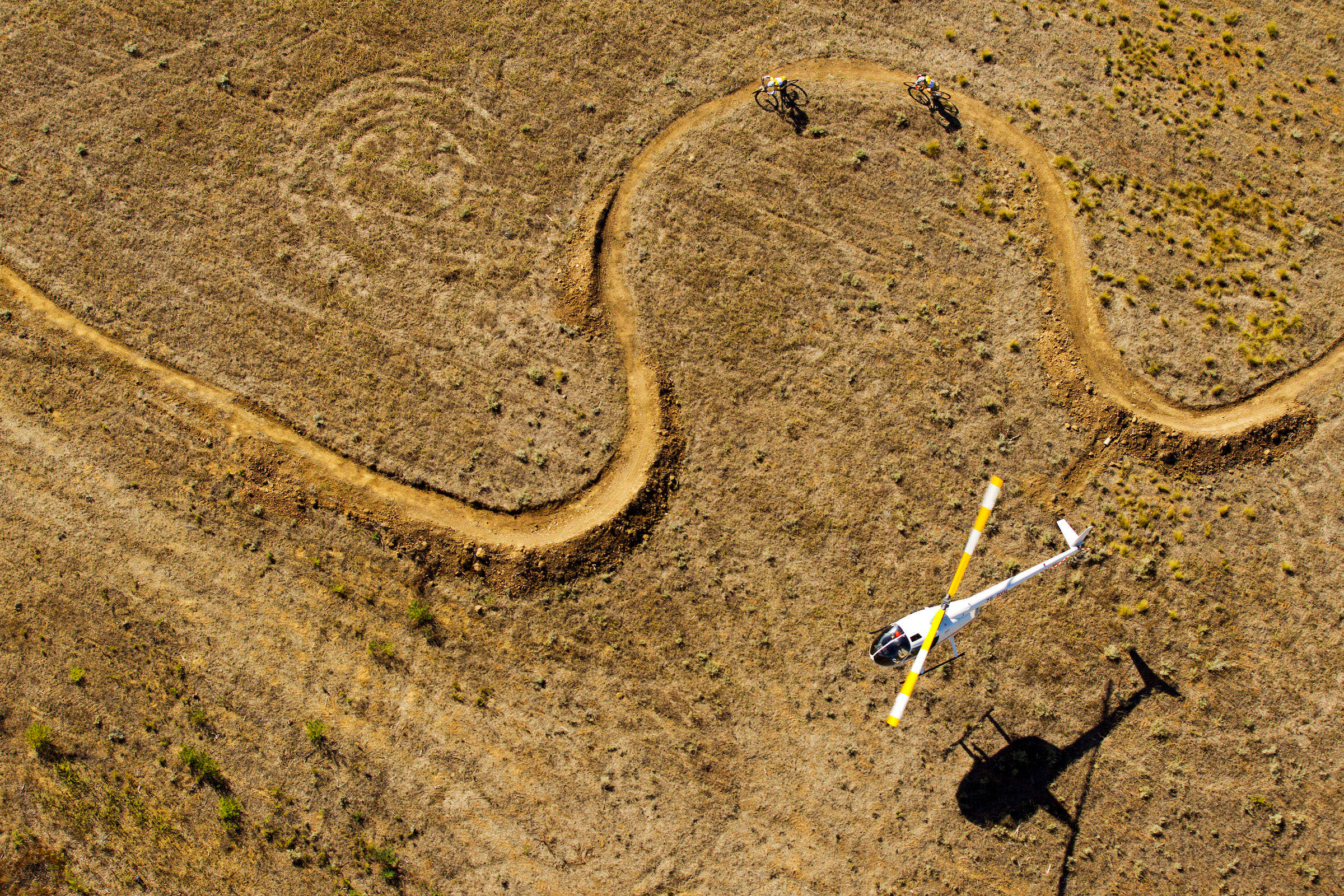 Snaking through the Elgin Valley on spectacular, purpose built trails.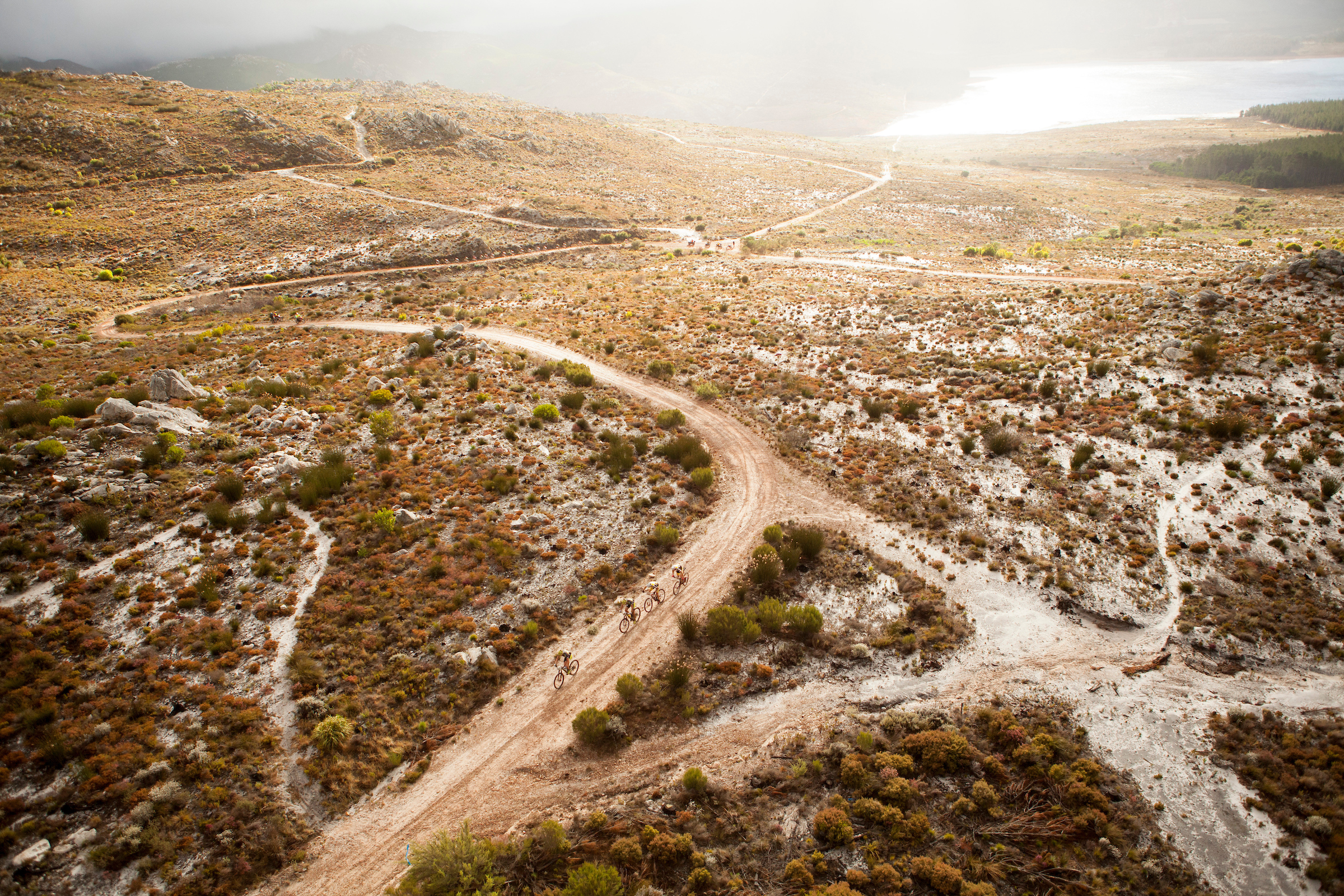 Swathes of soft sand is another obstacle that Groenlandberg presents riders.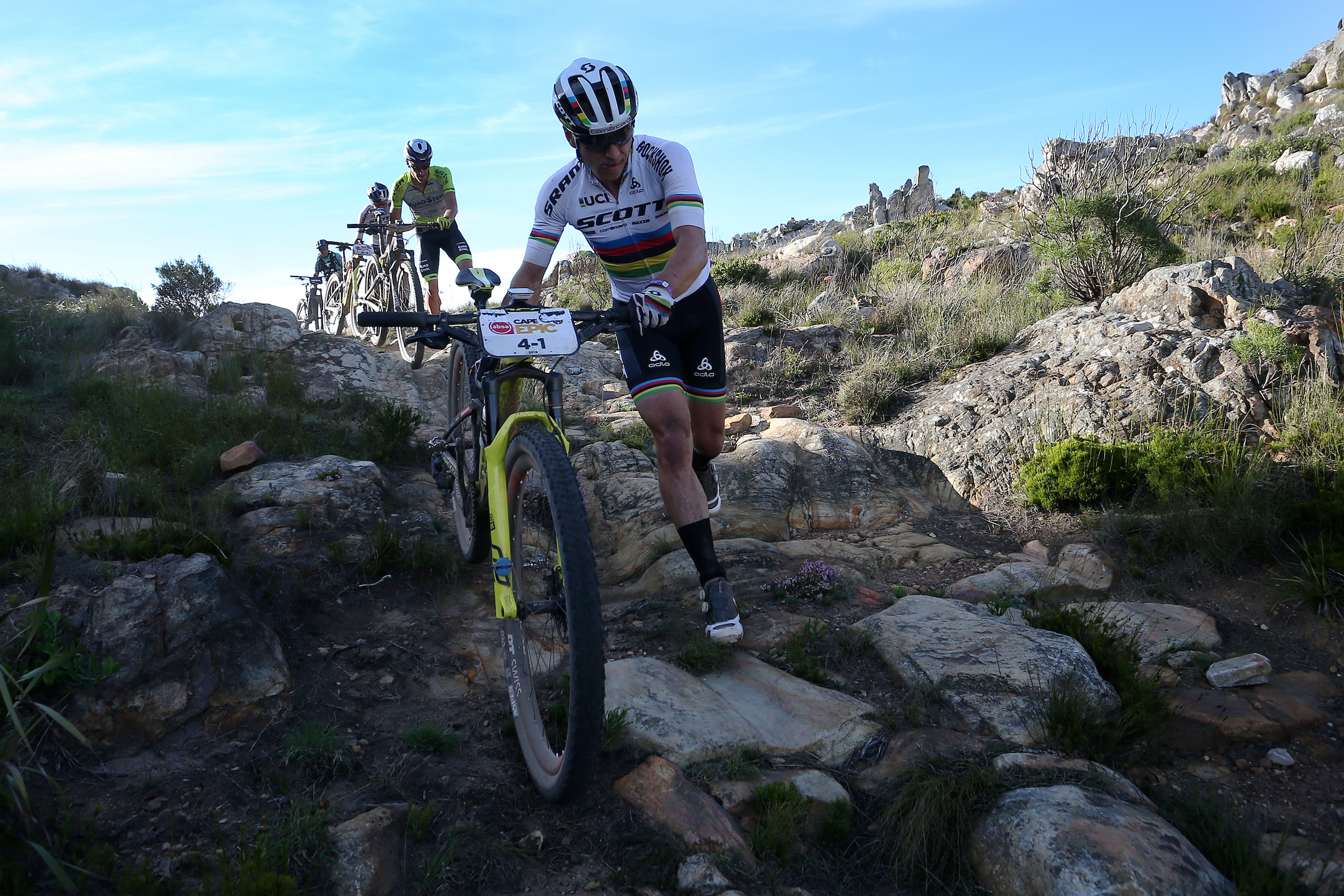 Nino Schurter follows the tracks of ox-wagons on the compulsory portage of Gantouw Pass.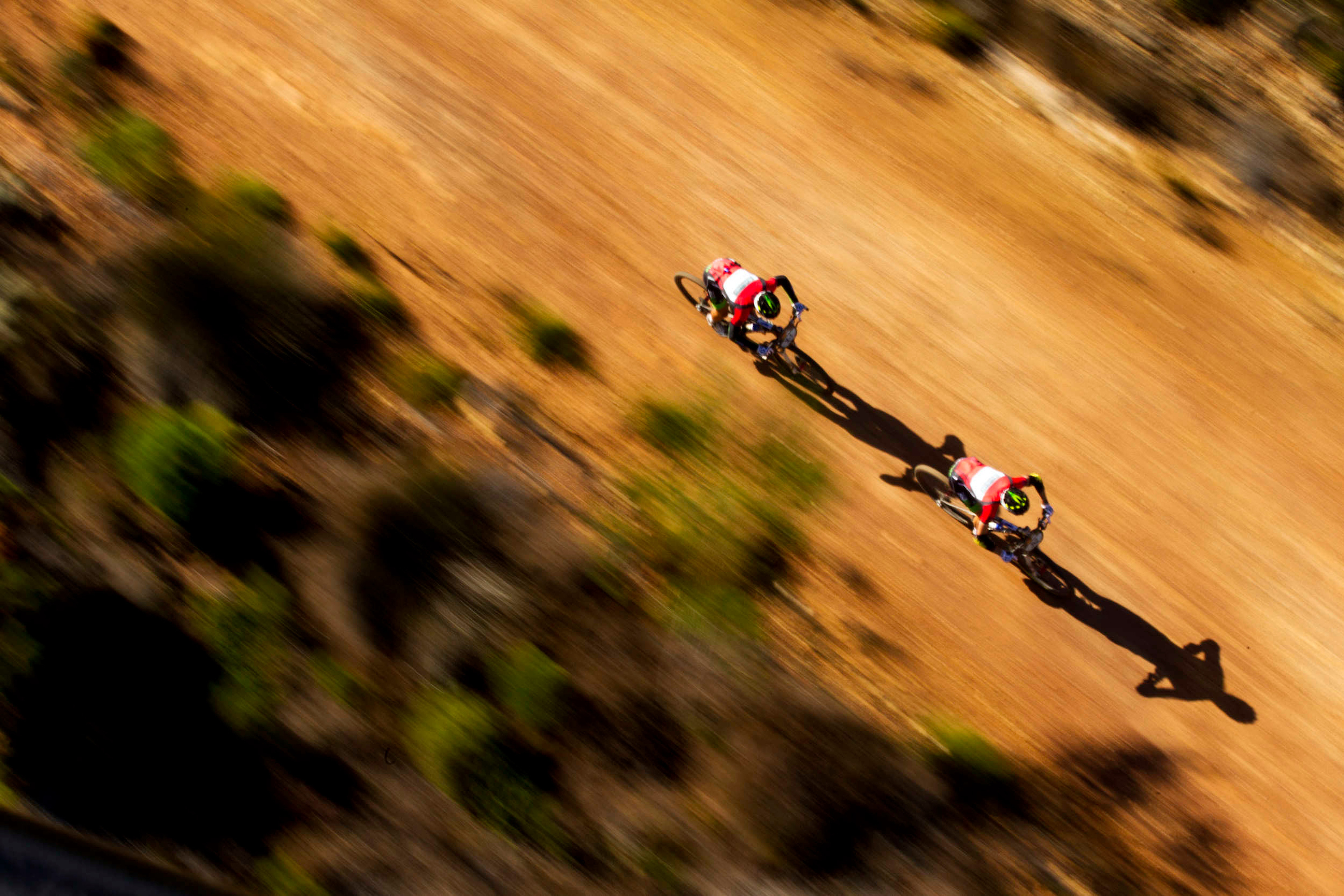 The Queen stage is not all about climbing, there are also high-speed descents guaranteed to get the adrenaline flowing.
We are visiting the grande old dame again – Groenlandberg. When we come here, riders assume this is the 'Queen Stage' and in 2023 it is. Though I believe Stage 3 is just as worthy. Sure, Groenlandberg is tough, so we took out the traditional climbs in Nuweberg and put in fun stuff instead, saving your legs for the downhill Gantouw Pass portage.