Message from our title sponsor, ABSA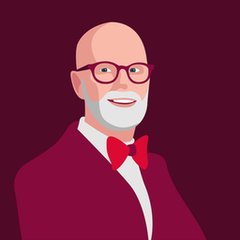 When my team sent me my foreword for the 2020 Absa Cape Epic and asked me to consider what I wanted to say in the 2021, it made me stop and reflect on the past 16 months. The 2020 foreword was a moot point as the Cape Epic Team were forced to stop the race 36 hours before the start. So here we are writing the 2021 foreword in July 2021, not really knowing if we will even be able to ride the race in October. I remain hopeful that we will be able to ride this race as we always had, and that as a country we would have turned the corner for the better with this pandemic.
All the usual comments I would have normally included seem trite and irrelevant. The Covid-19 pandemic has been a wrecking ball on our country, communities, and families. Apart from it being the world's foremost mountain bike stage race, the Absa Cape Epic is so much more. It has an immense economic impact on the communities of the Western Cape, and it supports multiple causes through the various charities and organisations we support along with the riders. All these initiatives make a real difference in the lives of people and for me personally, it illustrates that we are a purpose-led organisation.
In 2020, Absa signed a three-year agreement with our trusted partner Qhubeka to provide bicycles to children in rural and peri-urban communities with the goal of improving educational access and academic performance. Although we have managed to distribute 900 bicycles to date in 2021, the plans we had for the 2020 and 2021 Absa Cape Epic and how we would use the races to provide additional Qhubeka bicycles was severely impacted and delayed.
I sincerely hope and pray that we will be able to see you on the start line later this year. But whether or not we do or don't line up, I would ask you to remember that as much as the Absa Cape Epic pushes you the rider to your limit; let us remember those who have lost their lives, and support and celebrate all those who have worked tirelessly for so long in combating the impact of this pandemic.
Wishing you rubber side down in your journey to get to the end of the 2021 Absa Cape Epic.
Stay safe.
Head of Marketing, Absa Group Limited