Benjamin Franklin once said, 'failing to prepare is preparing to fail.' At the Absa Cape Epic, this is a statement to live by.
The Absa Cape Epic is wild, and it is Untamed. It takes place in Africa and is famed for conditions that are both brutal and unpredictable as heat bleeds into rain turning hardpacked dirt to mud in a matter of minutes.
These demanding and volatile conditions push relationships, bikes, bodies and minds to breaking point as limits are stretched. Grinds, clicks and squeaks become the soundtrack of the stage.
Preparing for a race like the Absa Cape Epic takes months. Countless hours in the saddle to hone skills and find form. Thousands of Rands, Dollars, Euros (and many other currencies) invested in perfectly running bikes and top-drawer quality kit.
While the responsibility of training and bike maintenance falls squarely on the riders' shoulders, being dressed in kit that's up to every challenge has been made easy thanks to the Epic Series' new Official Technical Cycling Apparel partner, Ciovita.
The South African-based brand manufactures a wide range of kit from gloves to Merino baselayers, ceramic-coated bibs and jerseys to weather-proof jackets, trail baggies and t-shirts, as well as world-class bib shorts and jerseys in their production centre in Cape Town. The gear has been tried and tested across the world in events such as the Swiss Epic, MTB World Marathon Championships and of course the race that measures all, the Absa Cape Epic and it has stood up to everything in its path.
Ahead of the Absa Cape Epic's grand return to March, seven-time Absa Cape Epic finisher Craig Kolesky shared some insight into the kit he packs for The Race That Measures All.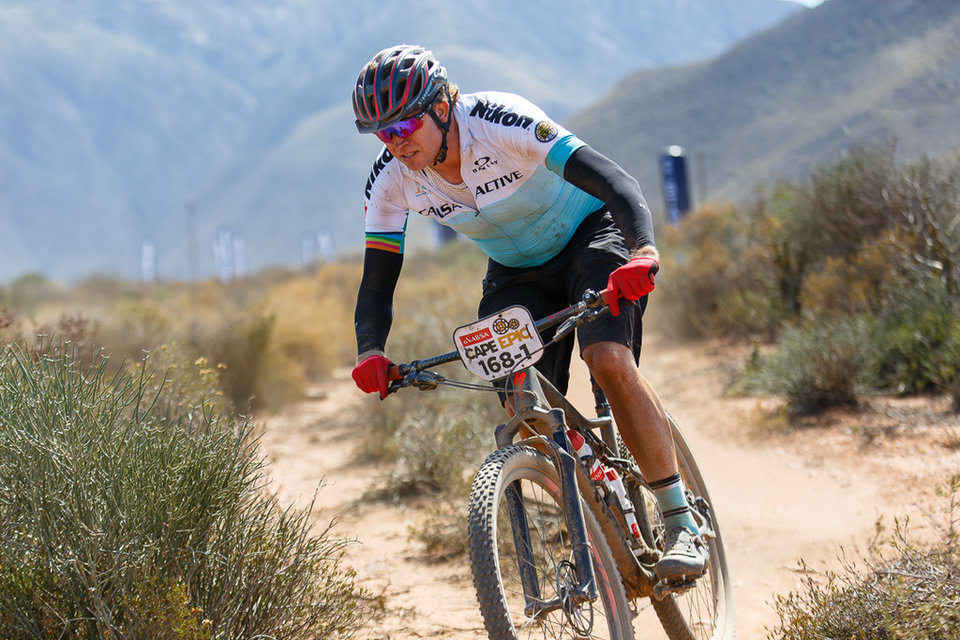 What are you packing for the 2022 race?
"For the 2022 Absa Cape Epic, I am packing only four complete sets of kit. In the 'old days' I packed fresh kit for every stage but that proved to be overkill. I recommend taking slightly less gear but not skimping on the essentials.
This year I have packed each day's kit into the recyclable bag that comes with every Ciovita item. In it I have a pair of bibs, a baselayer, a jersey, sun sleeves, socks and gloves.
Packing each day's gear into a single space has helped me avoid many stressful times in the tents looking for socks or gloves."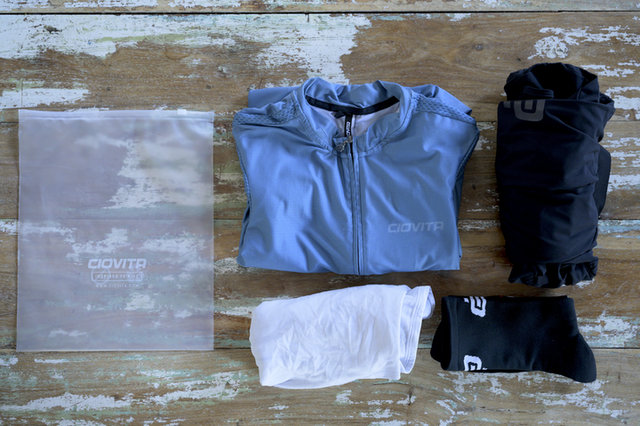 You mentioned baselayers, don't you find you overheat when wearing one?
"I always ride with a baselayer, regardless of whether it's hot or cold as I find that it helps regulate my body temperature. Ciovita's new DriRelease baselayers are my go-to as the fabric is soft and super lightweight. They're also said to dry four times quicker than cotton and for those who sweat (like I do) this helps a huge amount with wicking the moisture off my skin to keep me cool."
"Baselayers have always been part of my system for racing and it's worked seven times so far."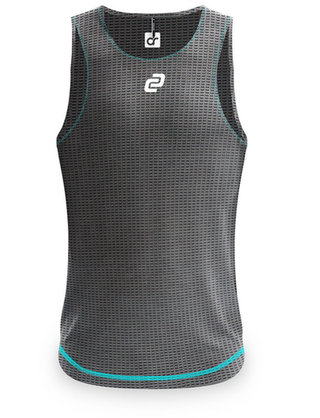 Ciovita's drirelease baselayers are constructed from recycled fabrics making them good for you and the for the planet.
Over the years we've almost always seen you racing in sun sleeves, why?
"Skin care is no joke, especially when it comes to spending time in the sun for work and for fun. As an outdoor and sports photographer, I find myself in the sun almost every day; add to that the time I spend training and you've got the perfect recipe for sun-damaged skin. I do all my riding with sun sleeves because I'd rather be safe than sorry."
"Whenever possible, I wet my sleeves at water points or river crossings as they then help keep you cooler for longer."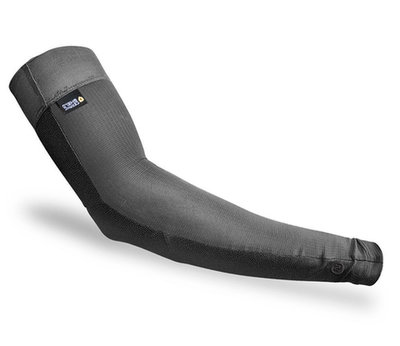 In addition to sunsleeves, Ciovita also manufactures ceramic-coated sleeves to minimise injuries when you crash.
What are your favourite Ciovita items?
"The Tinta jersey range is amazing. They're lightweight, fit amazingly and they're packed with tech to ensure you don't overheat after hours on the bike. I also like simple looking kit and the Tinta jerseys are perfect.
In terms of bibs, I have been using the Supremo bibs as my go-to and I cannot recommend them highly enough.

Ciovita also offers their Supremo bibs in several colourways so you can really get creative with your kit combos.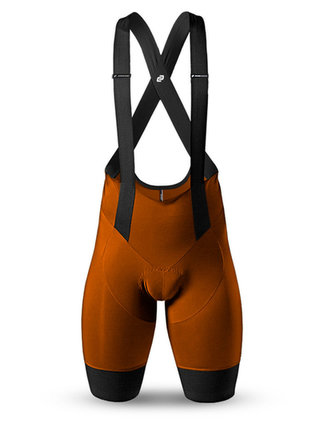 Ciovita Supremo bibs boast an antibacterial treatment and UV protection
Why did you choose Ciovita?
"I have followed Ciovita's growth closely since they started back in 2016 and it has been amazing to see how they've become the brand of choice for almost everyone I know. Not to mention what a massive deal their new partnership with the Epic Series is.
When the chance to race in the kit presented itself there was no way I was turning it down and I can't wait to see the international riders experience the kit."