Winningest Absa Cape Epic riders team up to race for NTT Masters category blue jersey in 2022
"Karl Platt without the Absa Cape Epic is – as we say in Germany – 'like a cow without a tail'," says five-time champion, Karl Platt. This year Platt will once again line up in the NTT Masters Category after having to abandon the 2021 race due to illness.
Platt, whose legacy is intertwined with the fabric of the race, set standards for professionalism and preparation that teams still follow today and, while he's no longer racing for the overall win, pro retirement has not slowed him down much at all, although it has its perks.
"The competitive fire is burning, but I must honestly say that when I see the pros racing and how fast they start, I'm really happy not to have to wake up three hours before the start and go through the whole breakfast-and-prep-and-warm-up routine.
Now I just wake up late and roll to the start." Fellow racers should not be fooled by the German's seemingly relaxed attitude. "There is definitely still a racing element, it's not just chilling and grilling - if you have a number plate on your bike, you like to go fast," he says.
The race for the blue NTT Masters category jersey will, no doubt, be fast and furious. The category – in which team members must be 40 years or older on 31 December of the year of the race – has evolved to become nearly as fierce as that for the overall victory.
The blue jersey symbolizes loyalty, wisdom, confidence, intelligence and is associated with inner strength and stability. All characteristics that Platt's 2022 race partner embodies…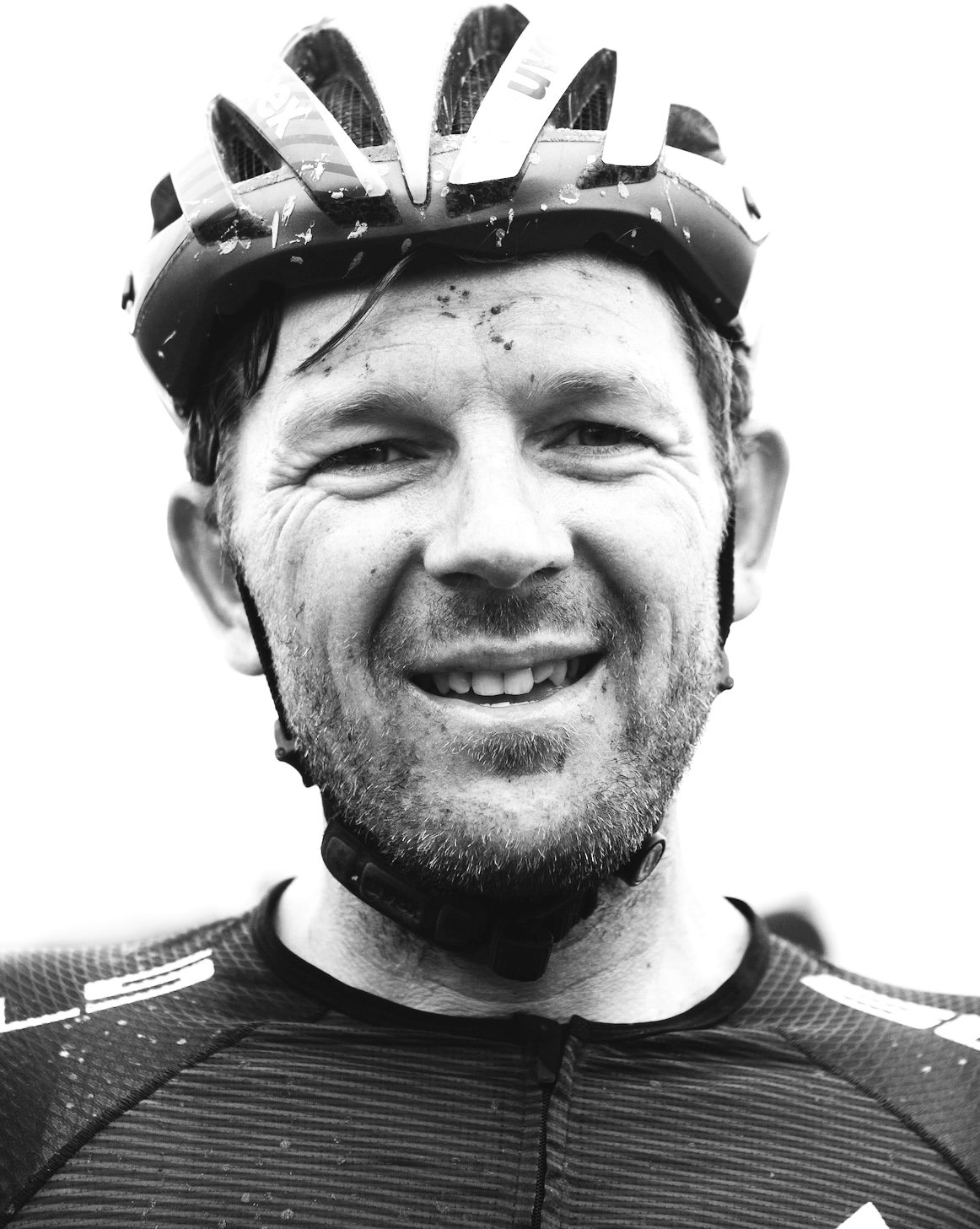 "I think it says a lot about the sport that the two biggest rivals can race together."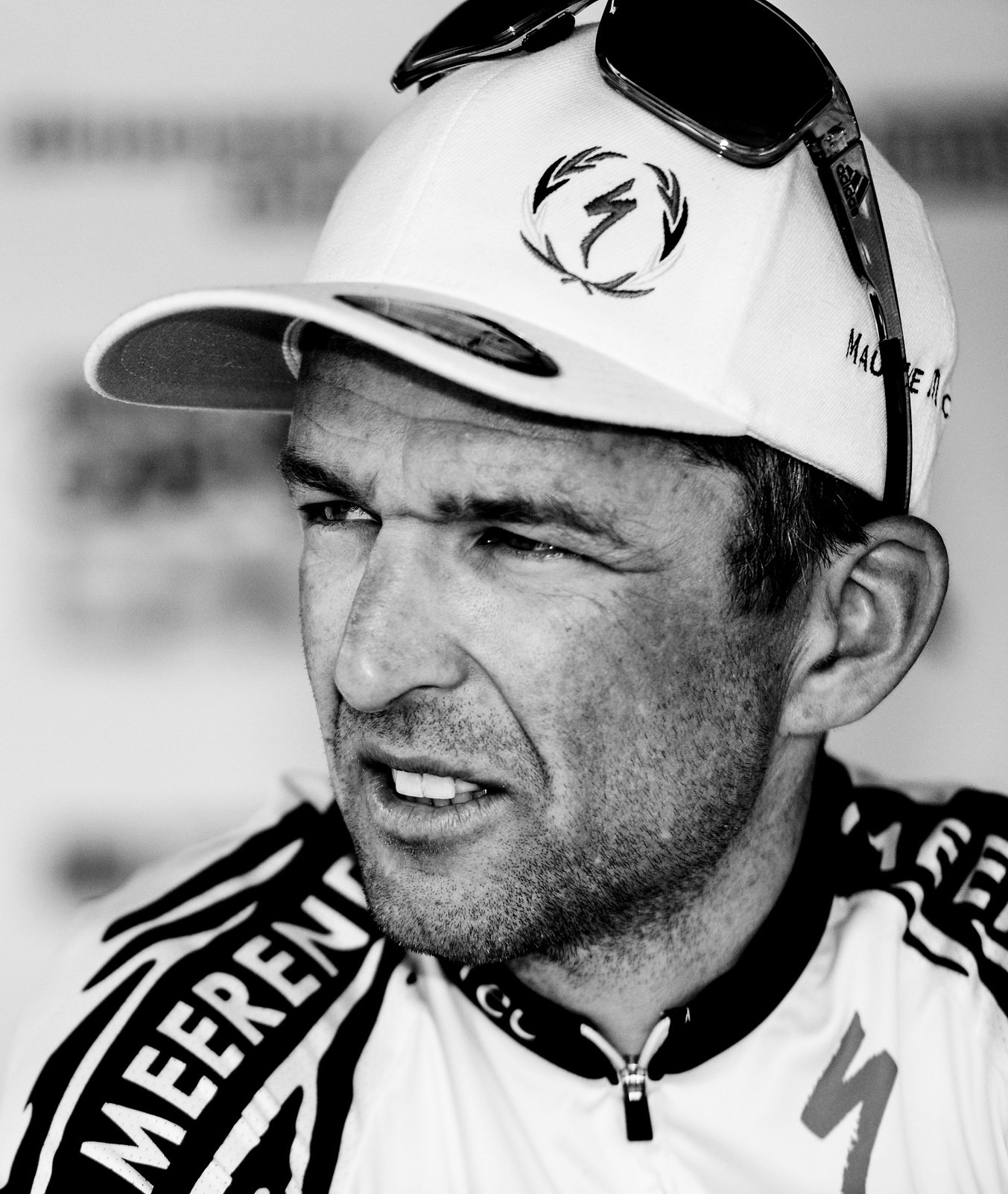 Platt will be lining up on 20 March alongside none-other than long-time rival and fellow five-time Absa Cape Epic winner, Christoph Sauser.
While to many it might seem the most unlikely of combinations, it makes sense on so many levels and is a testament to what a great community mountain bike racing is. "We have always been really big rivals but with a lot of respect for each other," Platt says. "I think it says a lot about the sport that the two biggest rivals can race together. Mountain biking is a small family!"
"I'm really looking forward to riding with Karl," Sauser says, explaining how it all started with a spontaneous message Platt sent him in February.

"After I have talked to Specialized the 'deal' was done!" He says, adding that he actually never thought he'd race for the blue jersey. "It would be cool to race for the win, but I guess this all depends on the 'who is who' of the oldies start line."
"There is nothing better than racing with speed through the very best trails in the Western Cape," Sauser added. "But now it is way more relaxed than back in the pro days. It is more like holidays. I also love to be close to our teams, which hopefully will race for the win again. It's going to be fun, that's for sure. A lot better than being dropped right away and eating dust like in the Elite category."
The 2022 Absa Cape Epic is set for 20-27 March 2022 and the racing for the NTT Masters category blue jersey will be tighter than ever. Tune into the Live Broadcast on cape-epic.com to watch all the action.
"It's going to be fun, that's for sure. A lot better than being dropped right away and eating dust like in the Elite category."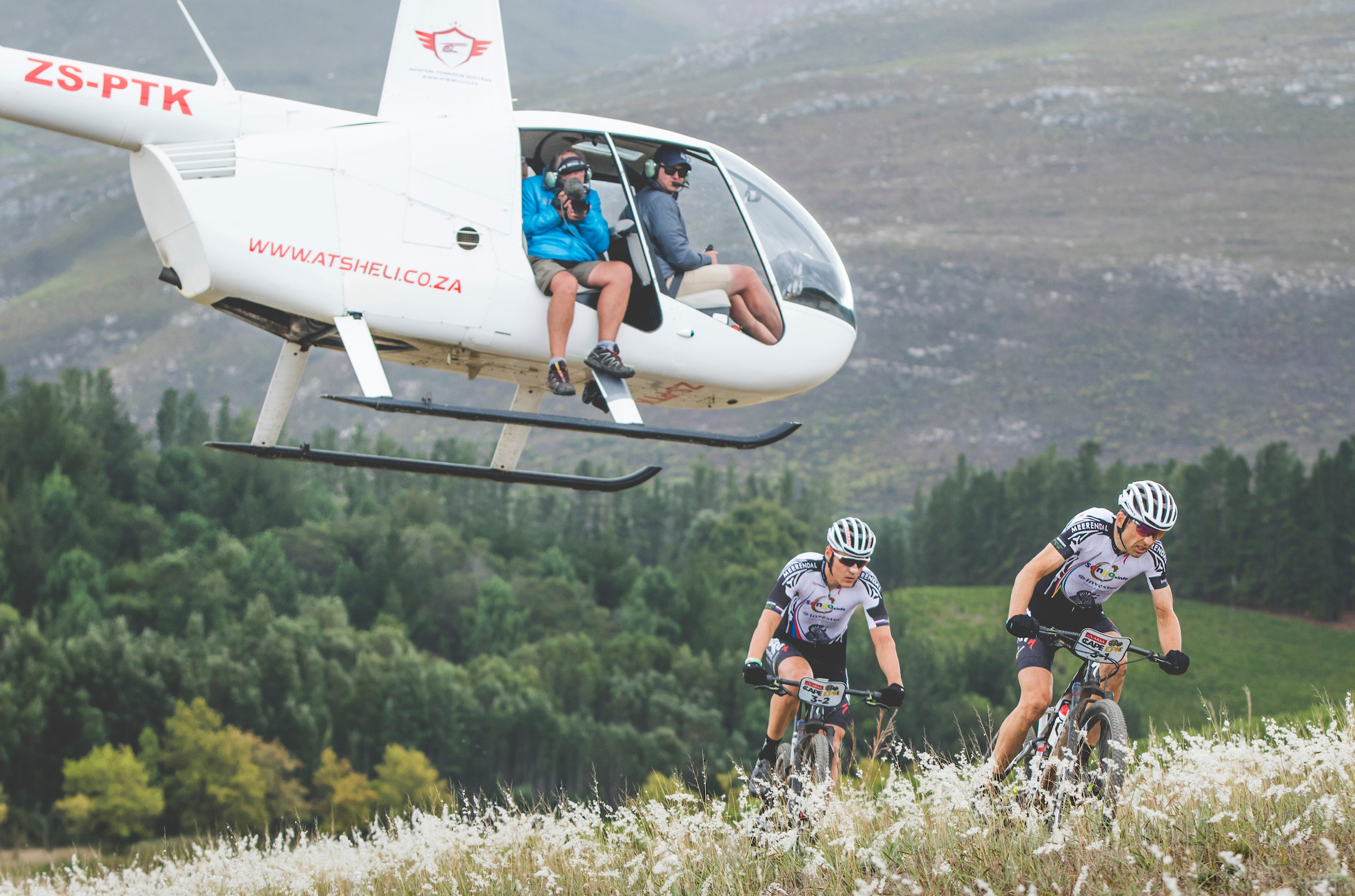 Christoph Sauser leads Jaroslav Kulhavy during the 2017 Absa Cape Epic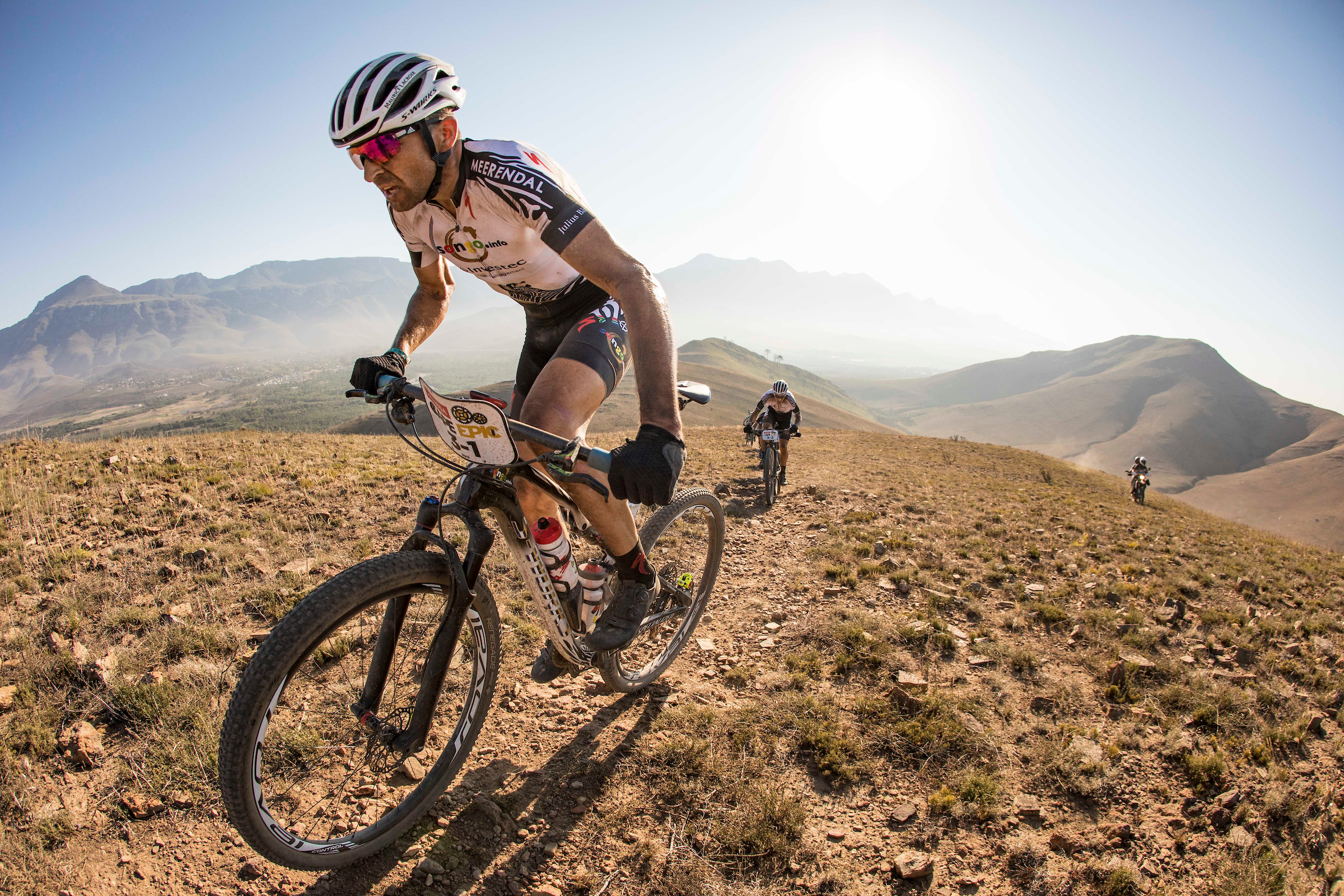 Susi summits the infamous Bakenskop climb; it features again on Stage 4 of the 2022 Absa Cape Epic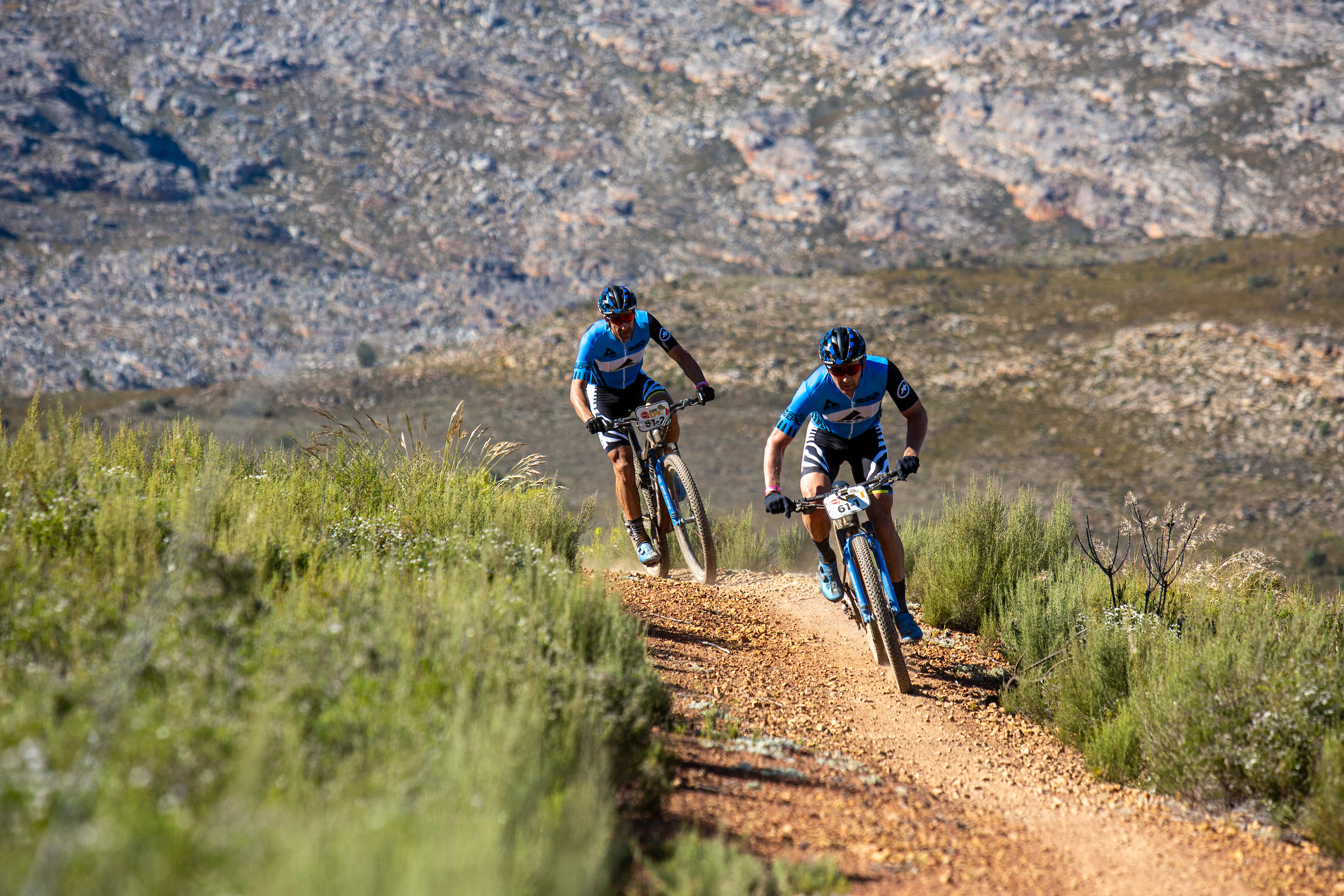 Karl Platt leads Alban Lakata during the 2021 Absa Cape Epic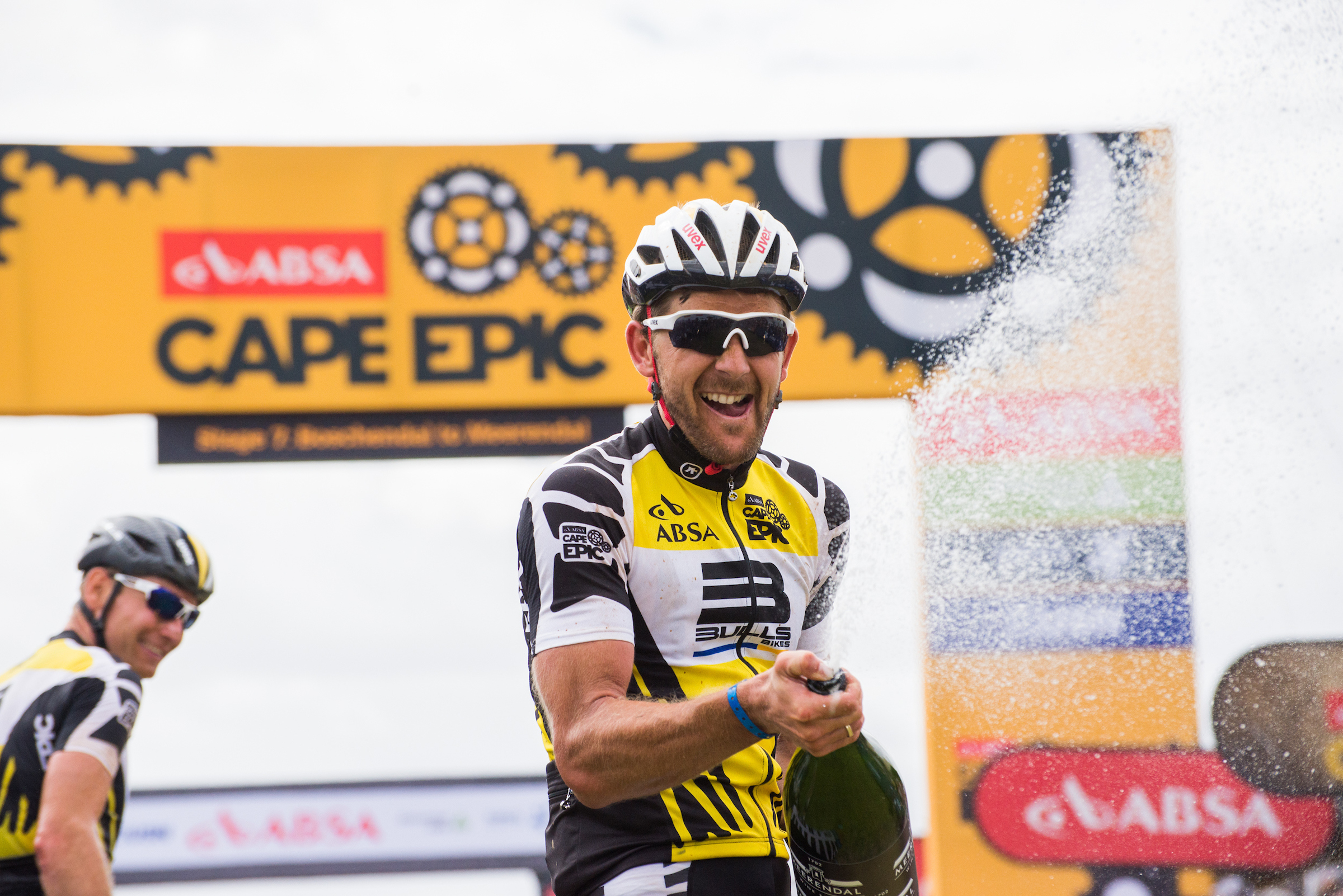 Karl Platt and Urs Huber celebrate their 2016 Absa Cape Epic victory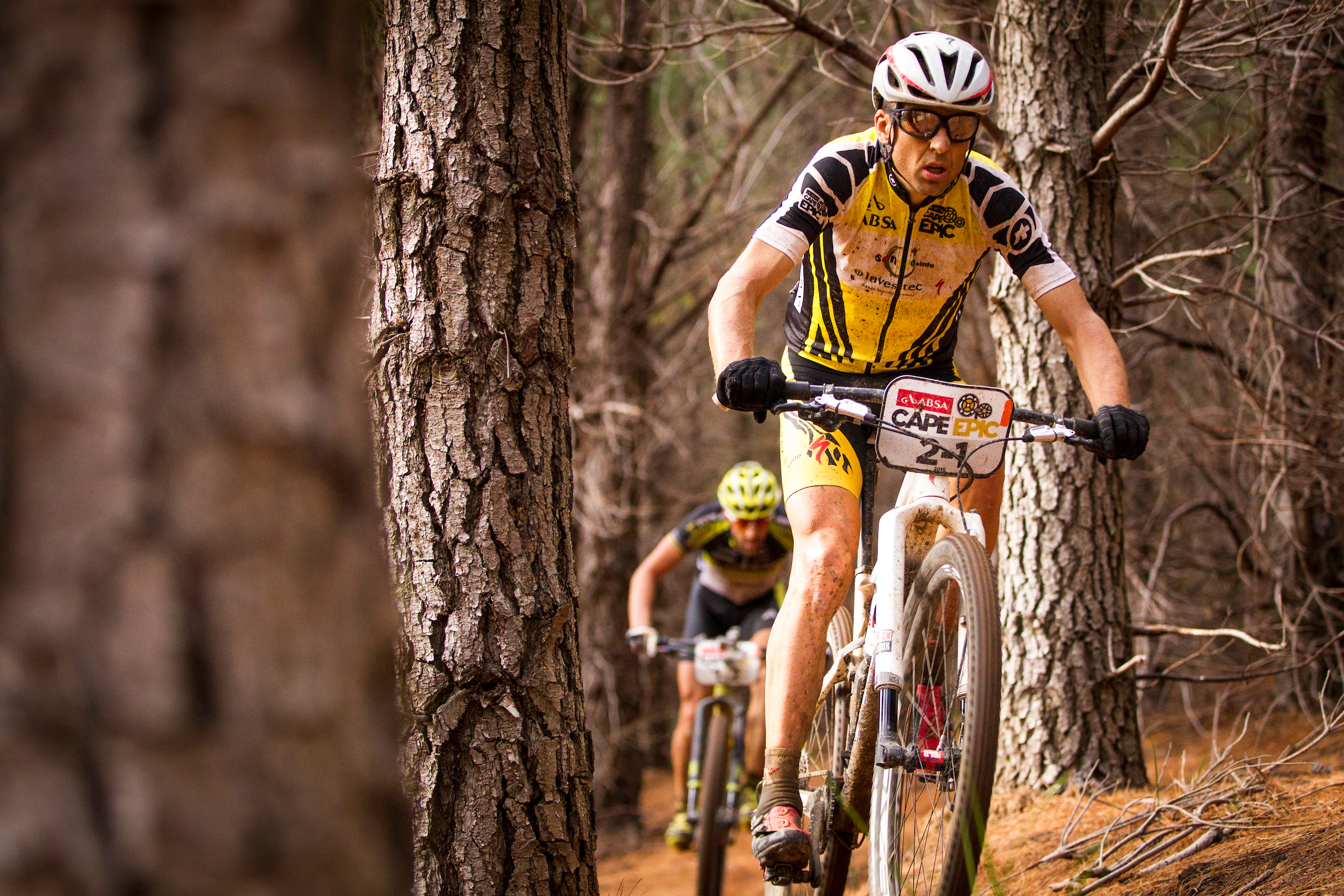 2015 was the last time that Christoph Sauser won the Absa Cape Epic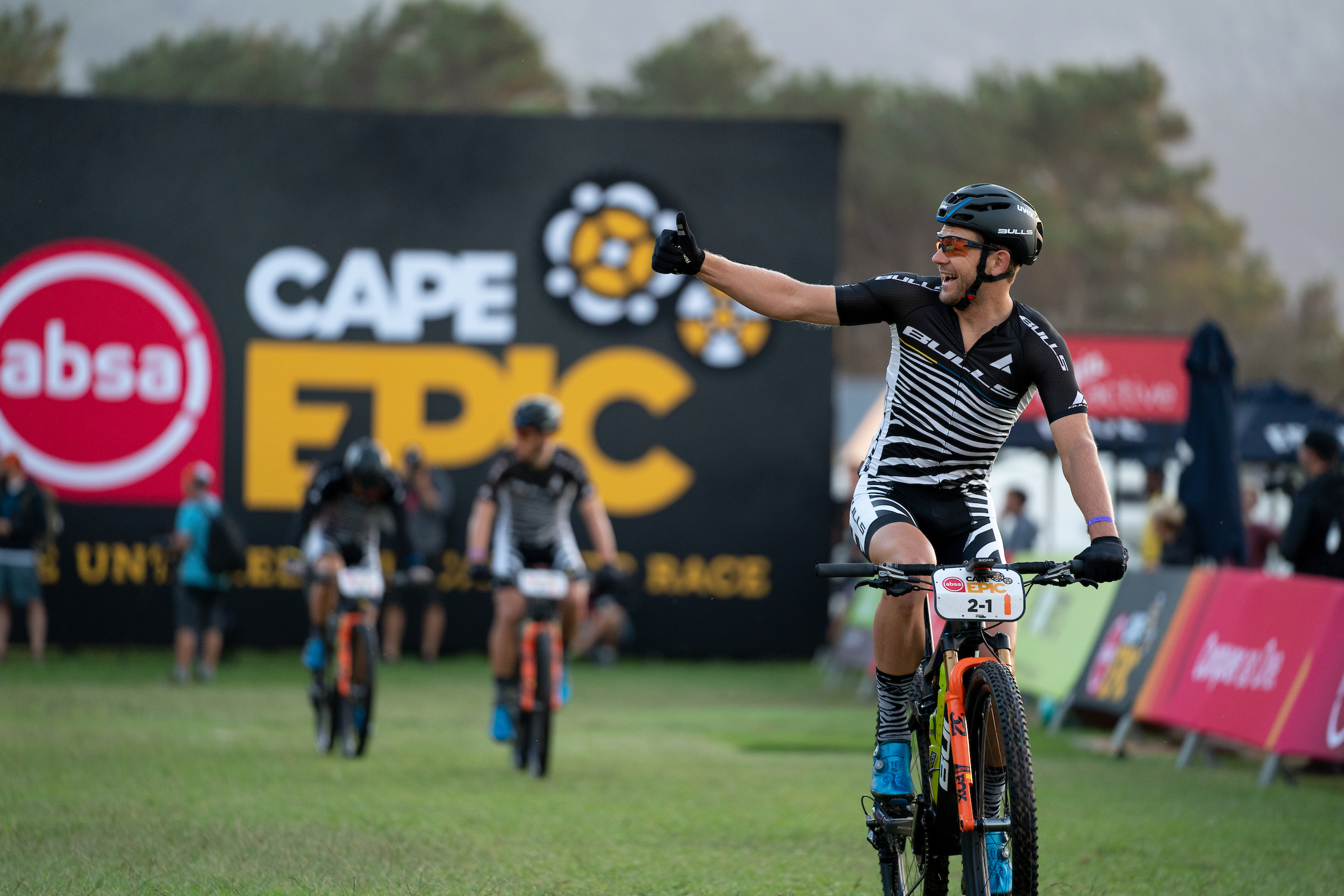 Karl Platt has always been a crowd favourite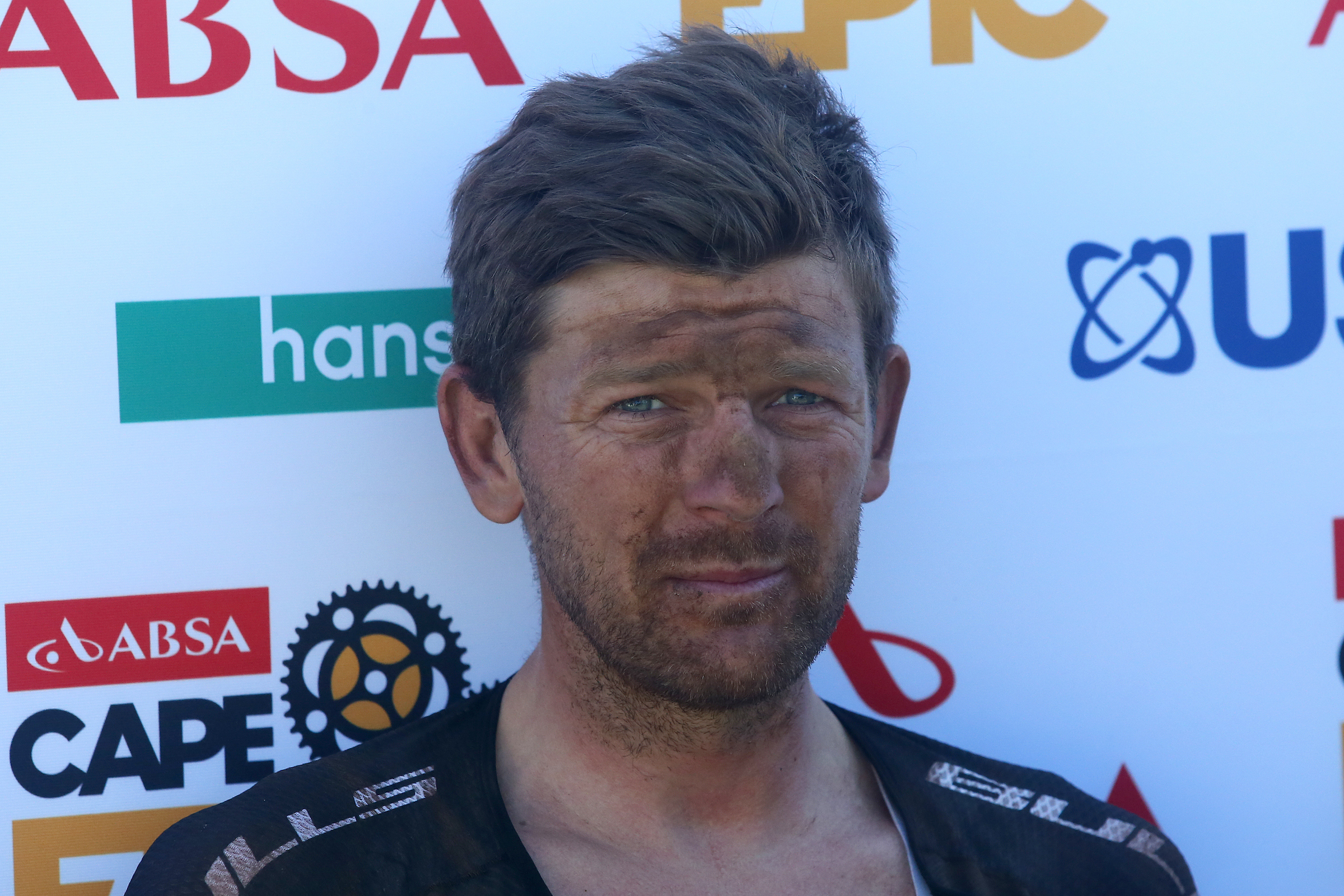 Only the hardest days at the Absa Cape Epic can wipe the smile from Platt's face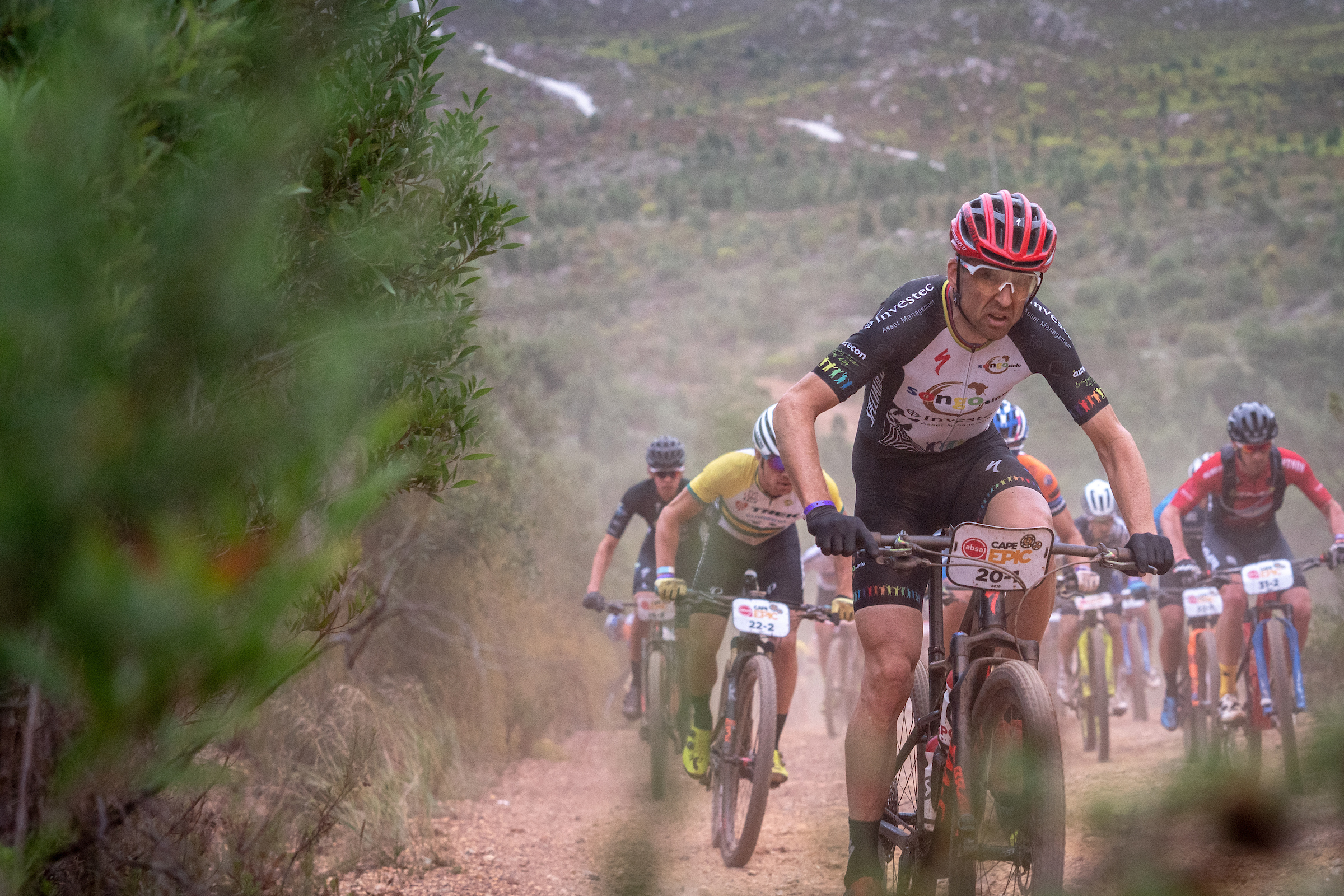 Christoph Sauser mixing it up with the elite men during the 2019 Absa Cape Epic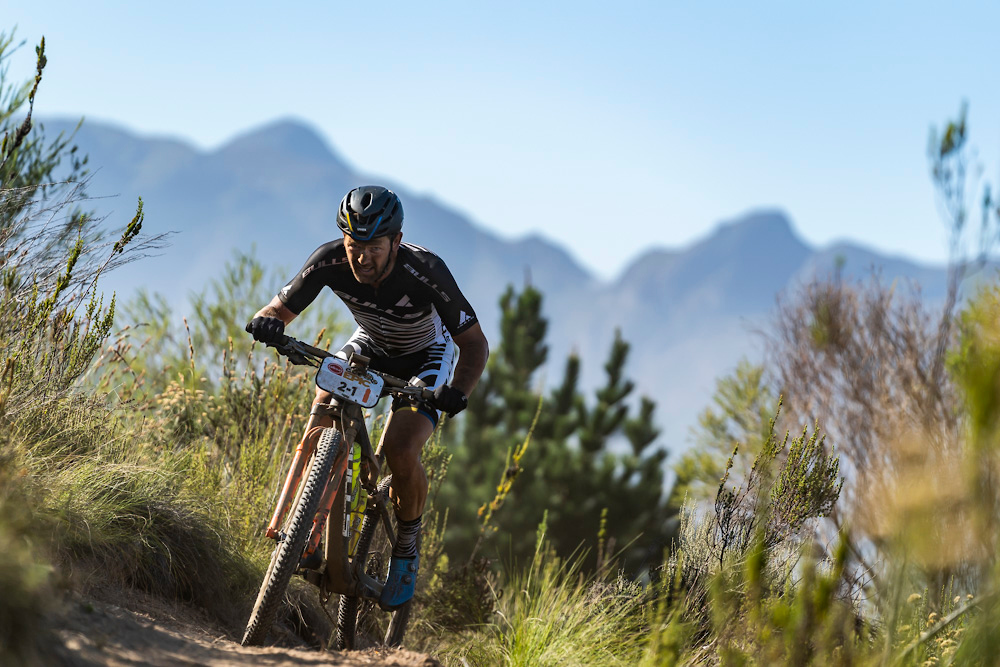 Karl Platt has raced 14 Absa Cape Epics in Team BULLS' colours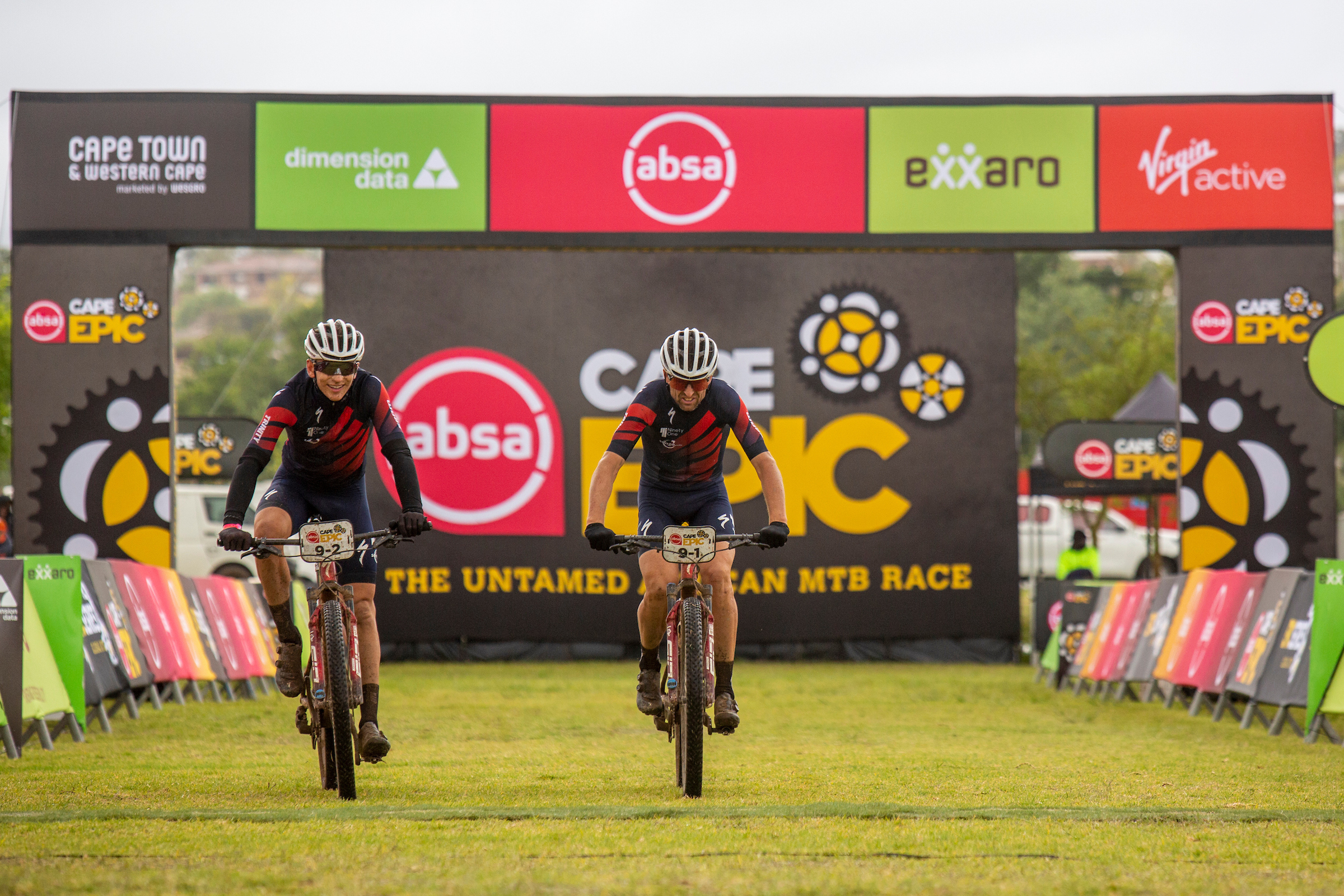 At the 2021 Absa Cape Epic Sauser mentored Alex Malacarne through his first event
Sauser and Kulhavy celebrate their 2015 Absa Cape Epic victory