World Marathon Champ returns to the Absa Cape Epic.

When the news broke that the men's Mountain Bike Marathon World Champion was set to race the 2021 Absa Cape Epic, the men's category contenders all sat up and listened. Even more so when it was announced that his partner was the number 2 ranked XCM rider in the world.
And they are back in 2022 and ready to pick up exactly where they left off.
Andreas Seewald and Martin Stošek have confirmed that they will be racing the 2022 Absa Cape Epic in the colours of Canyon Northwave. Making their bid more formidable is the fact that they will be racing alongside past Absa Cape Epic winner Kristian Hynek and his new partner, Petr Vakoč.
While the 2021 Absa Cape Epic didn't go exactly to plan for Seewald and Stošek, due to an illness-enforced withdrawal, it was not without its learnings for the pair.
"There's no ways you can simply explain to someone what the Absa Cape Epic is like."
"We had a crazy good season right up until the Absa Cape Epic," explained Seewald. "We came in with plans to see how it went and it was looking really promising up until we had to pull out after we won Stage 3. I learned a lot about how the race works in terms of tactics, nutrition, and got a first-hand experience of what the conditions are really like, even though Kristian [Hynek] did warn us; but there's no ways you can simply explain to someone what the Absa Cape Epic is like. We also learned, albeit the hard way, that you must have a plan but you must also be able to take it day by day."
Stošek echoed Seewald's points, "We didn't make any mistakes in our first Absa Cape Epic together. We learned that it is important to stay at the front of the bunch to avoid any accidents and to identify any attacks; we also learned how to recover day by day and to adapt to what was happening. Every Absa Cape Epic stage counts and helps build confidence for the next one and I could not be more motivated for the 2022 event."
Yes, each Absa Cape Epic stage counts, and the lessons learned assist with the forthcoming stages and events but having the likes of 2014 Absa Cape Epic winner Kristian Hynek and former WorldTour road racer Petr Vakoč as your teammates, on your 'back-up' team to boot, is an advantage that many could consider as wildly unfair. That is exactly the scenario that Seewald and Stošek find themselves in.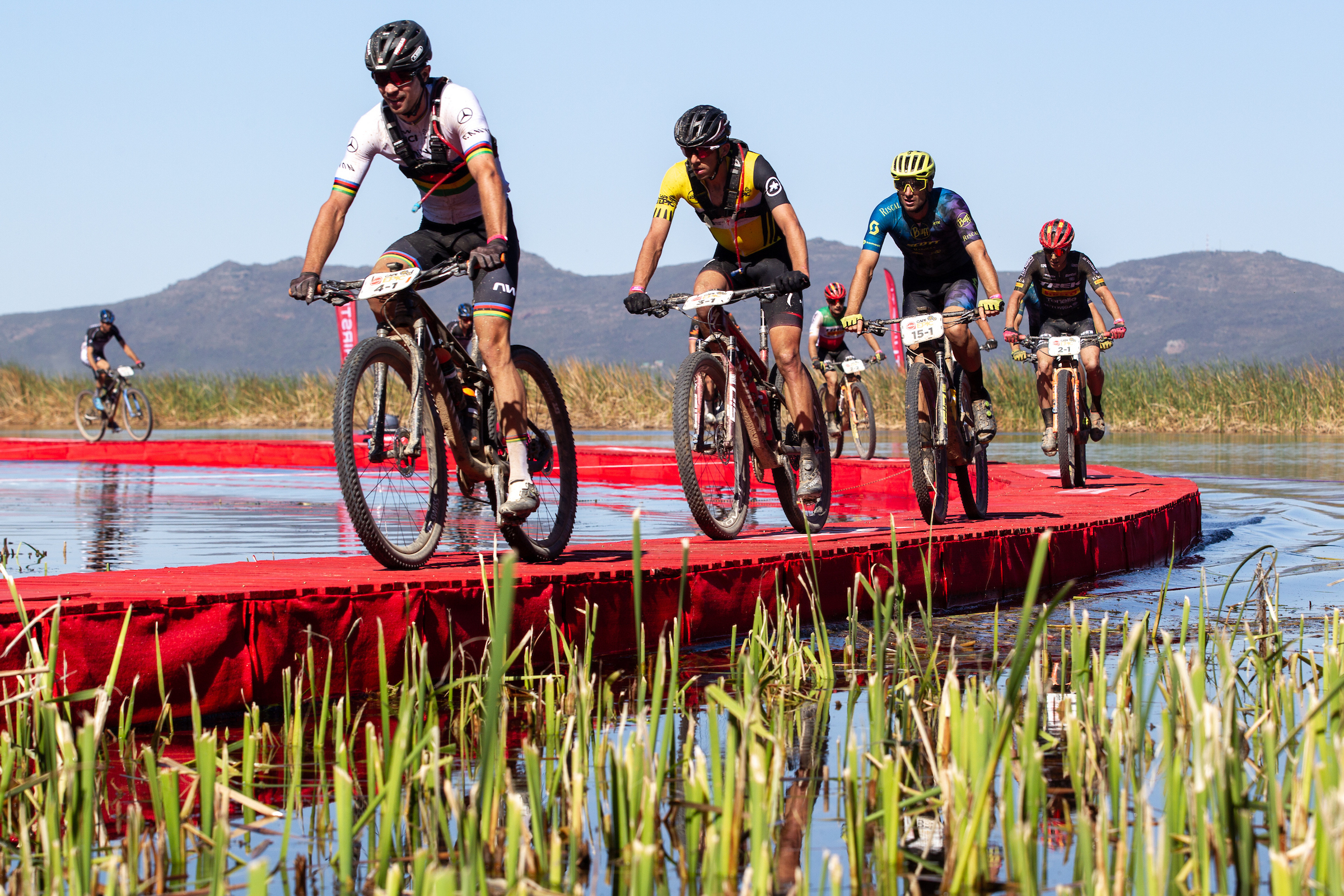 "Of course, having a backup team will help us a lot, not only in terms of mechanicals but it is also a huge mental boost to know that you have your buddies behind you and that you can rely on them out there in the 'desert'," enthused Stošek. "Kristian's experience at the Absa Cape Epic will be hugely valuable to us as a team."
"Having Kristian and Petr riding as our backup team doesn't mean we can just go and take more risks, but it does give us the peace of mind that they will be right there, and we can get support everywhere. That takes away a lot of the pressure and allows our minds to focus on the racing. He already helped us hugely last year and I cannot wait to team up with them again in 2022."
While Seewald and Stošek gave nothing away in terms of their ambitions at the 2022 Absa Cape Epic, it is hard to believe that they will be aiming at anything less than a podium finish. And with the likes of Nino Schurter, Lars Forster, Matt Beers and Chris Blevins in the race, it is set to be another scorcher.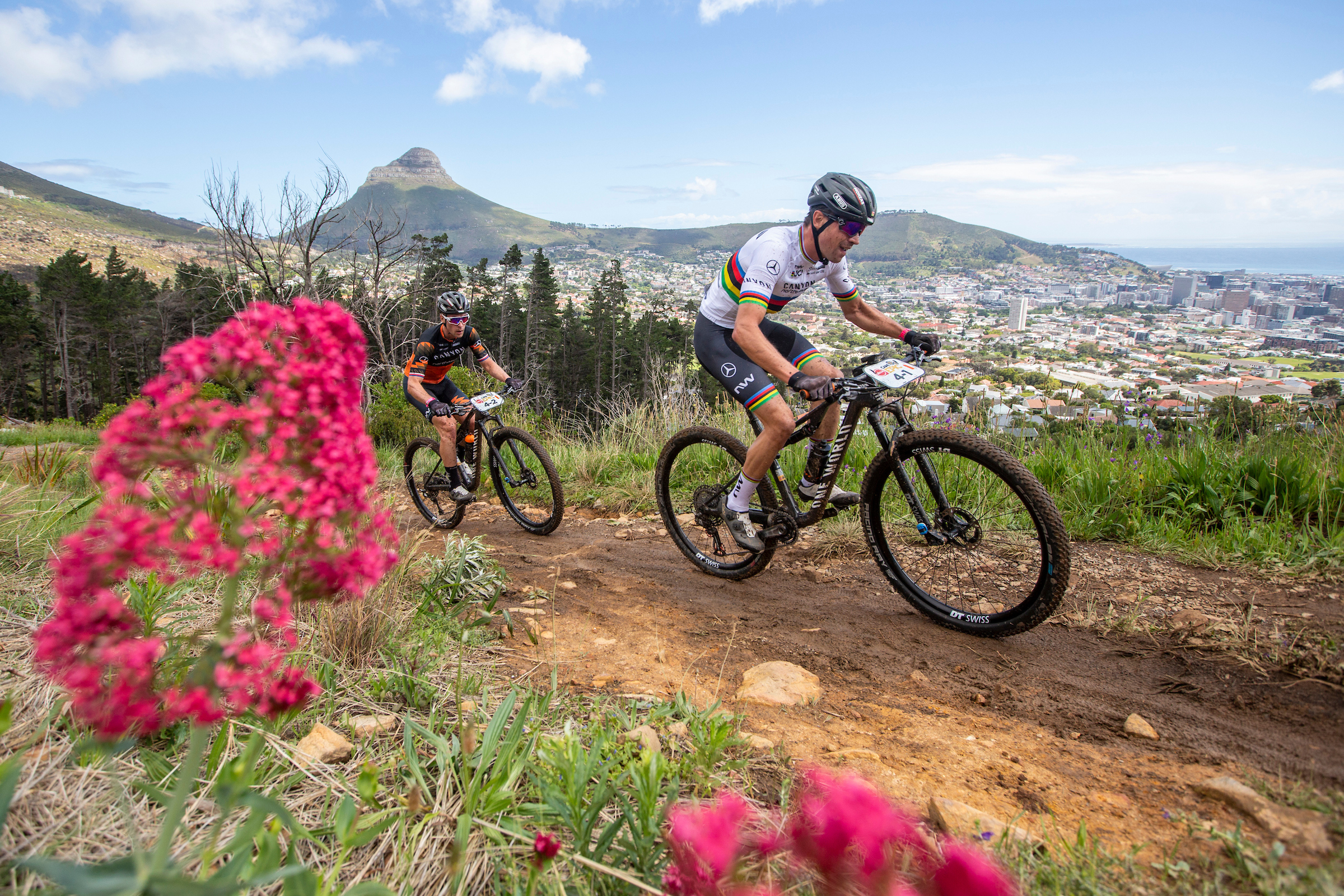 To see how Canyon Northwave fare in the 2022 Absa Cape Epic, be sure to tune in to the Live Broadcast of the racing from 20-27 March on cape-epic.com.