Before & After

before & after
The Floods
Two days following the devastating floods, the Cape Trails team were dispatched on a reconnaissance mission to evaluate the trail damage. Aswhell (Fakie) and Keenan (Mangwa) meticulously covered Stage 1, while simultaneously, Denzel (Max) and Brendon (Pikkie) explored Stage 2.
Here's a look at what they found…
Karwyderskraal Steel bridge
Pre-flood GPS Ride, taken a week before the flood.
The aerial photographs taken by Jean Tresfon (below) best showcase the magnitude of the Botrivier bursting its banks at this location and the mass of vegetation blocking the bridge.
Harlow's Crossing
Harlow's Crossing, the impressive 130m long bridge over the Botriver in Wildekrans, which became a memorable feature in 2021, stands no longer. Having survived 2 floods on separate occasions, the September flood buried it forever.
Old Pofadder
A firm favourite of riders, this section of Pofadder has been lost. The videos below capture the missing section of the bridge, revealing the extent of the damage, alongside the altered landscape with vegetation from the waterfall washed down the river.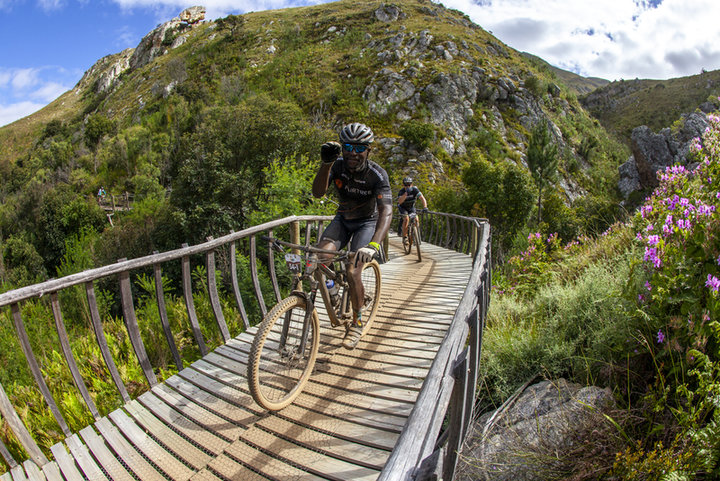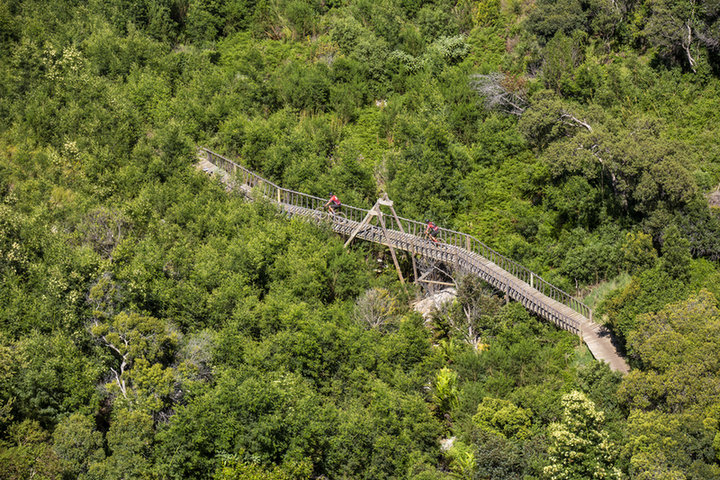 This is the section of bridge that's gone, plus the vegetation from the waterfall inside the river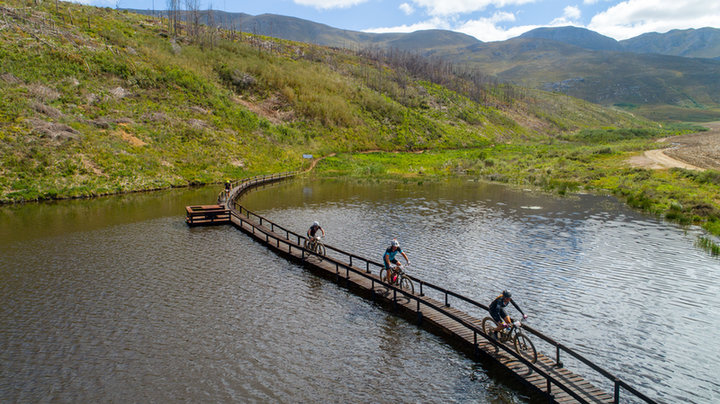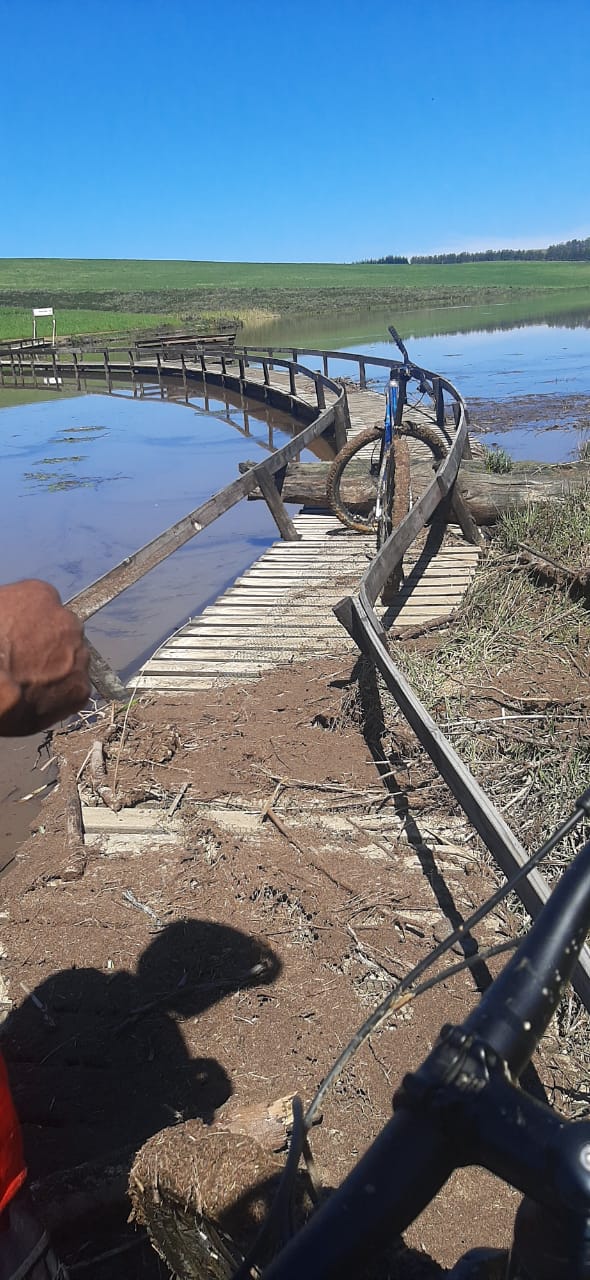 Battered but survived to continue its legacy of being a Gees-worthy feature.
Pre-Flood 2023 GPS Ride, taken a week before the flood. Now, a deep channel has been carved down the road by the immense force of the flood water (right-hand side).