cape trails
cape trails
The Creators and Curators of Serious Gees

Established in 2011, the Cape Trails team are four trail builders tasked with creating and curating the singletracks, which provide every FNB Wines2Whales rider with serious gees. Get to know the men behind the picks, shovels and chainsaws, and discover what they created for the 2023 Switchback.
No winter has tested the Cape Trails team, the men behind many of the FNB Wines2Whales singletracks, like this winter. Since the heavy rains in June, the team has been working full gas, to steal a phrase from cycling parlance, to get the trails ready for the 2023 Switchback. September's floods have set them back once more, but there are no better men for the job than Ashwell 'Fakie' Swartz, Brenden 'Pikkie' Boysen, Denzel 'Max' Scheepers, and Keenan Cupido.
Officially founded in 2011 – with Ashwell, Brenden, and Denzel – the men who became the famous Cape Trails singletrack crafters worked on the second edition of FNB W2W back in 2010. "Since then, they've built at least 150 kilometres of singletrack on the event route," race founder Johan Kriegler noted. "But their work hardly ends with FNB Wines2Whales. They've built all across the Western Cape and sub-contract to a host of other events too."
"In a normal year, they're busy year-round, creating new trails in places like De Hoop Nature Reserve and Stanford," Kriegler praised. "This year, they've hardly left the W2W route! The Switchback already provided us with a lot of opportunities to refresh the course with new singletracks, or to revisit really old trails we haven't used before. Then the heavy rain and flooding brought additional challenges and exciting prospects."
Meet the Cape Trails Team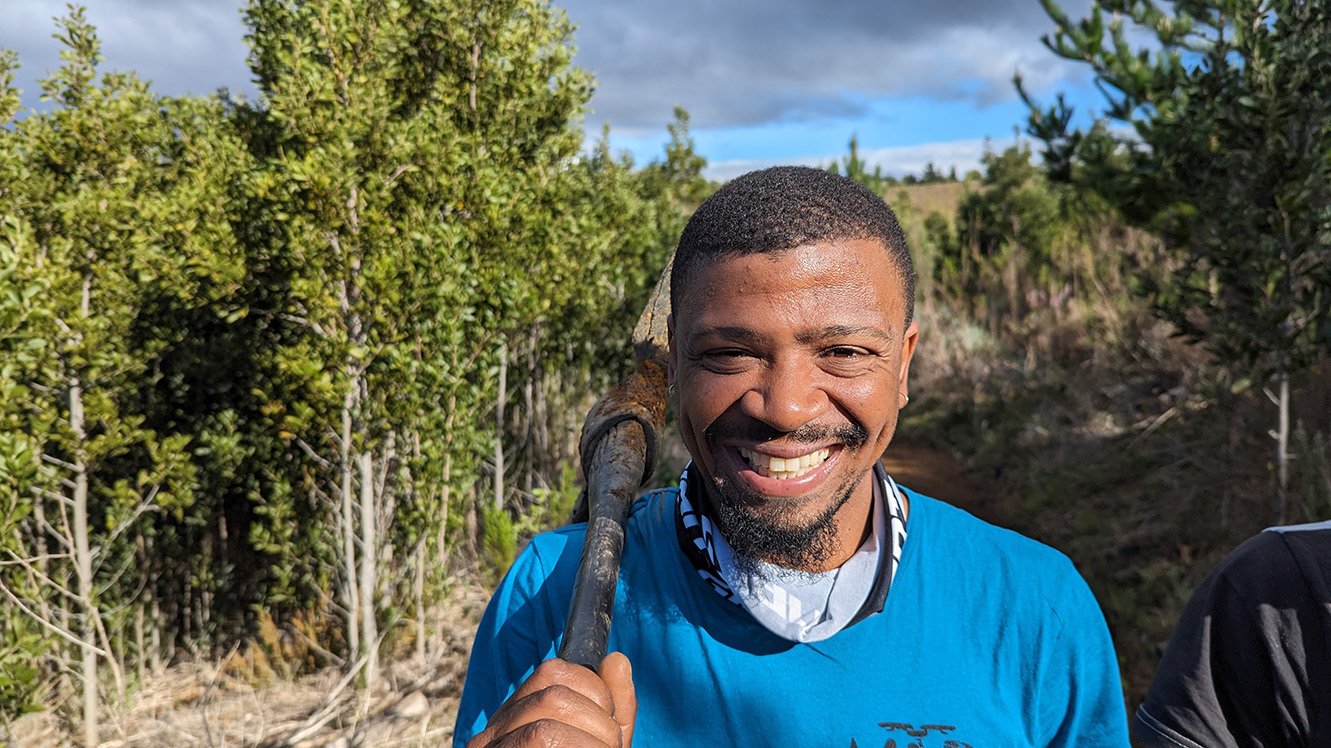 Founding member
Favourite Trail:
Tierkop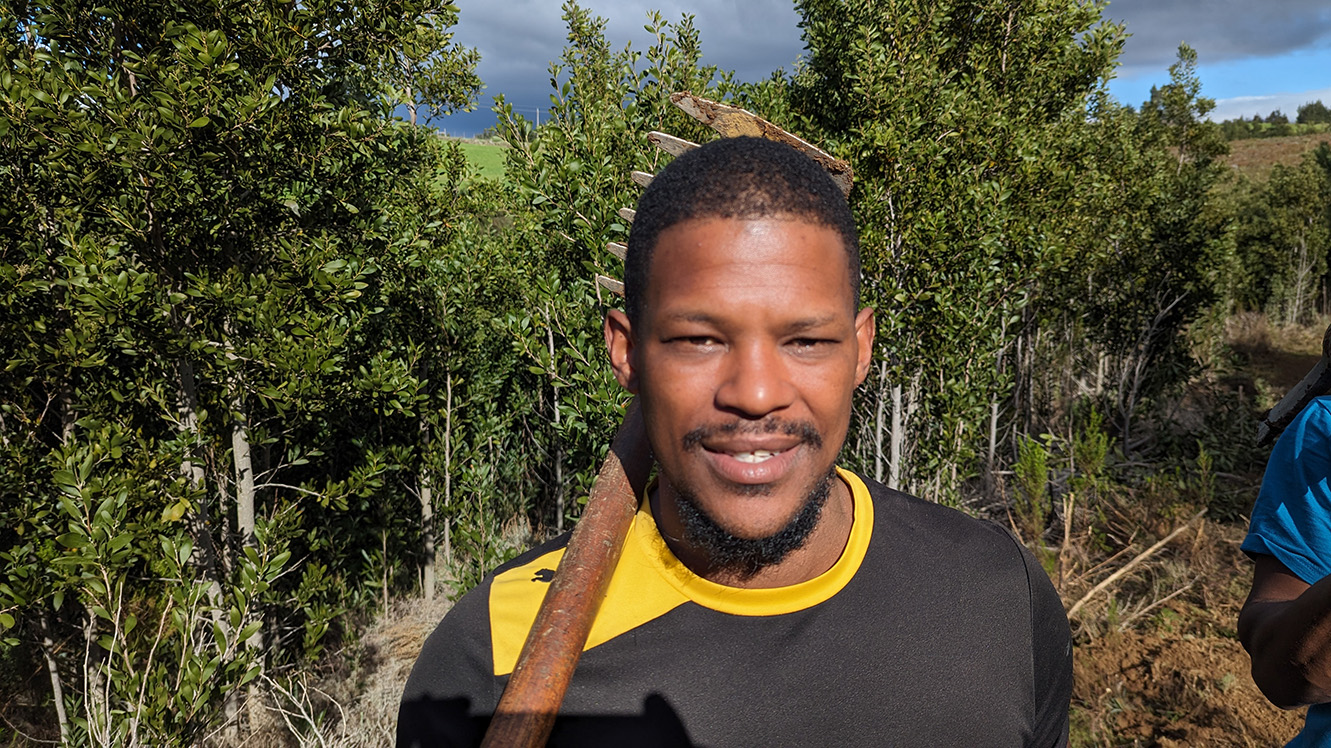 Founding member
Favourite Trail:
We've built too many great ones to just have one favourite!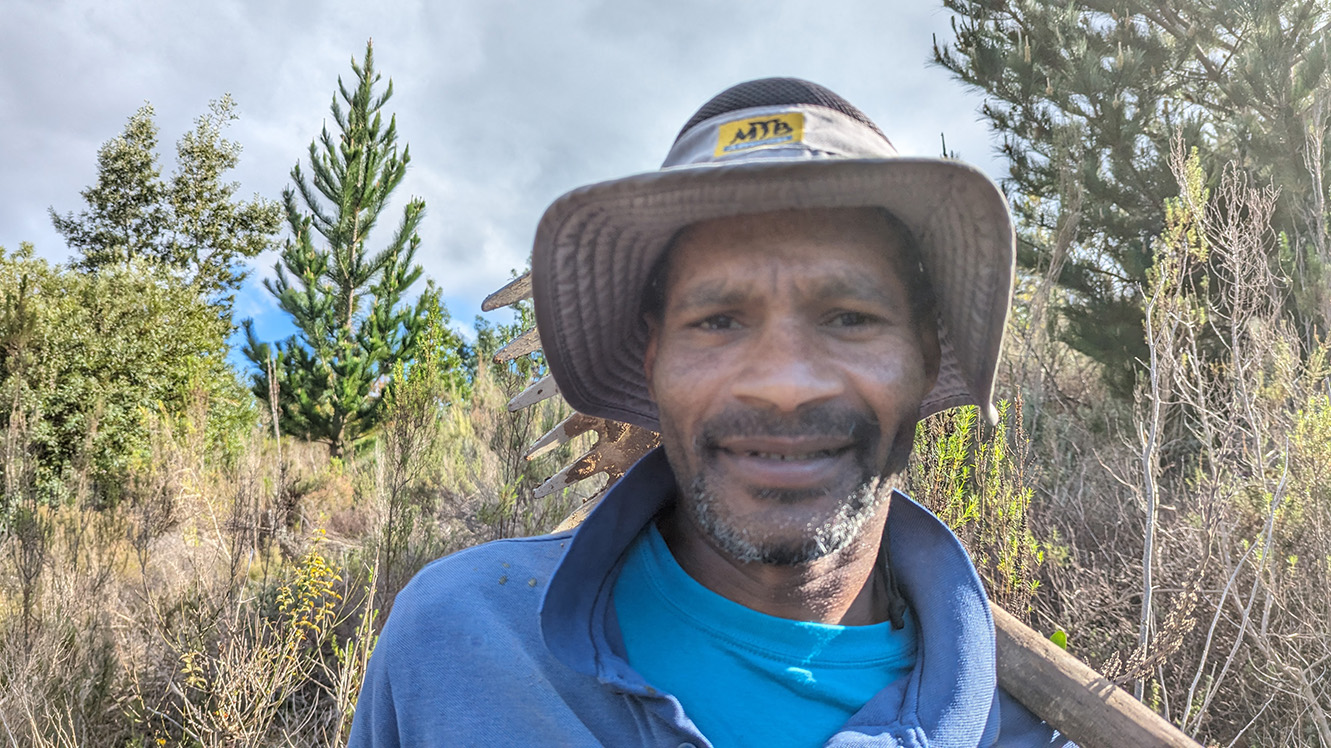 Founding member
Favourite Trail:
The new one in Grabouw, just before Gantouw Pass.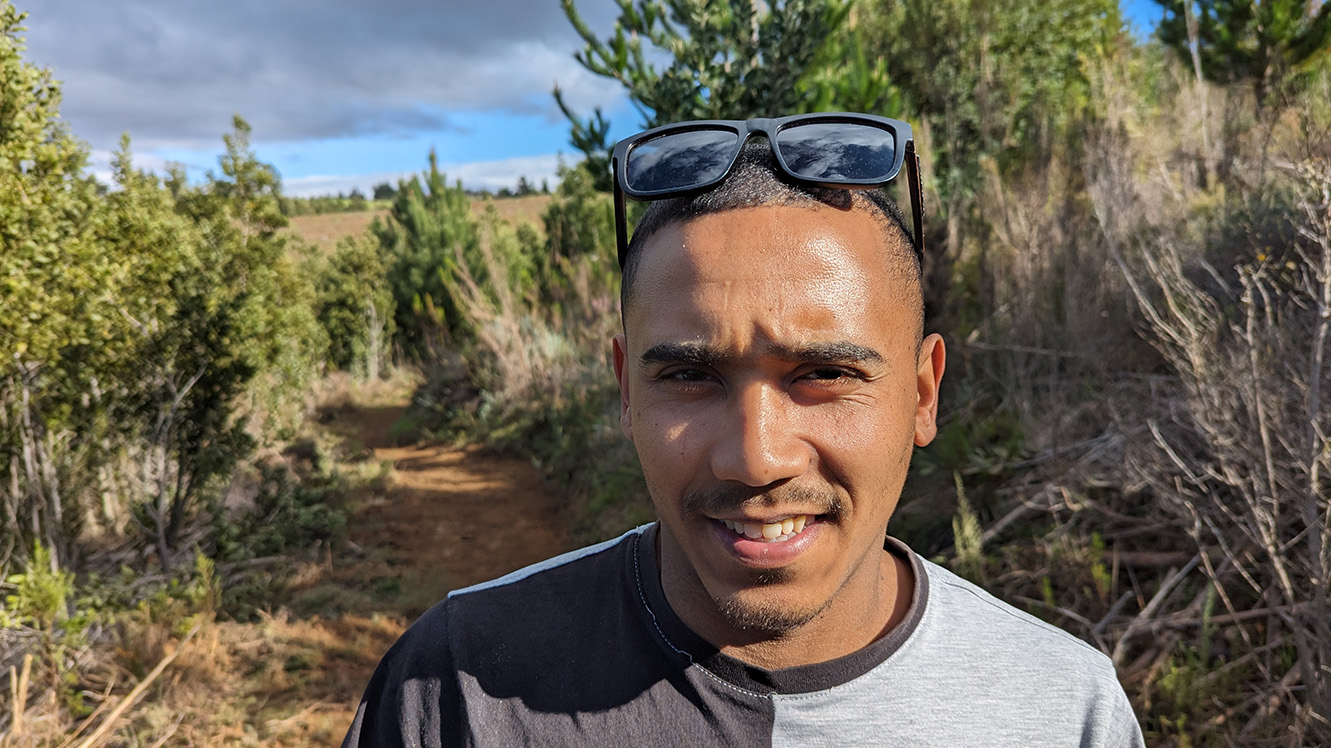 Joined in 2021
Favourite Trail:
I must say that Rietvlei and Witklippies 1 and 2
To read more about the Cape Trails team, click here.
New Trails for 2023 FNB Wines2Whales Switchback
While each team member has their favourite trail project, the newest trails always elicit the most excitement. For the 2023 FNB Wines2Whales Switchback, the Canal Trail on Lourensford, is a new favourite. The 8 kilometre long singletrack follows the furrow which brings water from the Bluegum Dam to the estate's winery. It's not all downhill, but it only features a few kickers, so it'll be a much easier finish than the one which saw riders climb to the Lourensford Ultimate in 2021.
"The Canal Trail is one I enjoyed building," Cupido smiled. "As a mountain biker myself, I couldn't wait to ride it while we were building. It's a fun trail that isn't too technical and has no significant climbs in it."
Along with the new finish, there are a couple more new singletracks the Cape Trails team is excited for FNB W2W entrants to enjoy. "There's a new one in Grabouw, just before Gantouw Pass," Scheepers hinted. "It has lots of switchbacks but doesn't climb too much. The people will enjoy it! And hopefully, they'll talk about it too."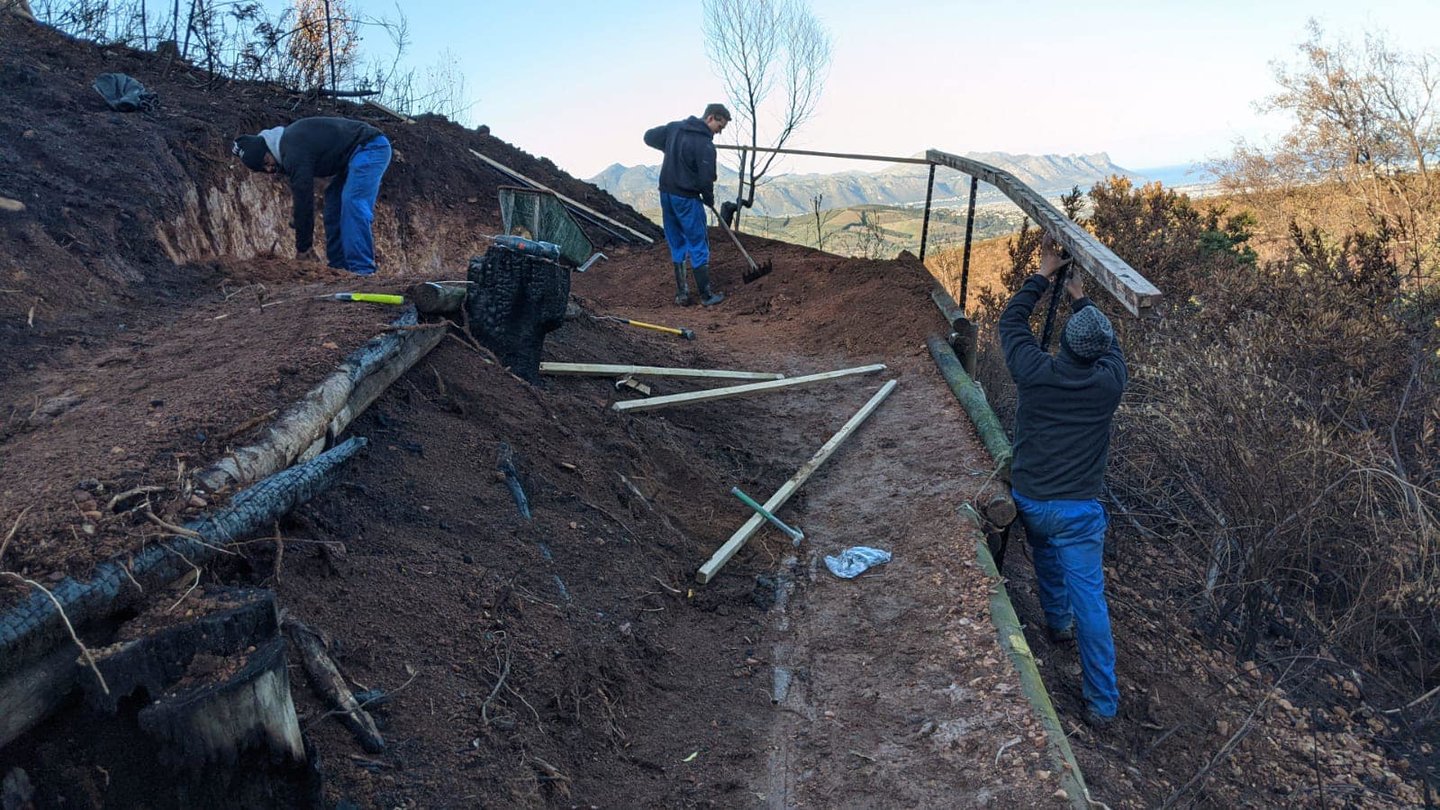 Alien Vegetation Clearing
Cape Trails do more than build and maintain trails year-round. With the financial support of FNB Wines2Whales, they also do a lot of alien vegetation management. "The alien vegetation clearing keeps the trails neat but also helps maintain the tracks for longer," Scheepers said. "We see the alien clearance work as part of our broader trail maintenance work," Kriegler elaborated. "Pulling out Black Wattle and Rooikrans saplings, cutting down larger trees and treating the stumps to stop them regrowing is an increasingly big part of ensuring the trails are in tip-top condition for the riders. We consider it trail beatification."
The team have also assisted with Lourensford's indigenous vegetation reestablishment programme. On the steep slopes, which used to be covered with pine plantations, they planted nearly 80 Olienhout (Wild Olive) trees. These will not only prevent soil erosion but will grow to provide the habitat for all manner of indigenous fynbos birds and insects.
Curators of Gees
Cape Trails are undoubtedly the curators of gees at FNB W2W, especially after the wet winter of 2023. If you see them out on the route, give them a cheer. They've more than earned it.