Who to watch - elite women
FNB Wines2Whales Chardonnay
Women to Watch in the 2023 Switchback
The elite women's title at FNB Wines2Whales is always among the most fiercely contested crowns of the South African mountain biking season. 2023's Chardonnay event will be no different, especially with a significant prize purse on the line.
The FNB Wines2Whales women's race, set to kick off on October 20, promises an unpredictable showdown as defending champions Vera Looser and Kim le Court will not be competing together. Le Court, a key figure in the Efficient Infiniti Insure team, has withdrawn due to a knee injury sustained during the SPAR Swiss Epic. This leaves Looser without a partner, adding an element of uncertainty to the competition.
Looser, currently in South Africa for her end-of-season racing, will now be racing alongside Mariske Strauss, who has only recently been given the go-ahead to race following a year long absence from racing due to myocarditis.
Without the Efficient Infiniti Insure team headlining the women's field, the race could well be a more open and unpredictable affair. Candice Lill, teaming up with 19-year-old Tyler Jacobs, aims to create a positive learning experience for her younger teammate. Lill emphasises mentorship and support for young talents, stating that FNB Wines2Whales will be Jacobs' first competitive stage race.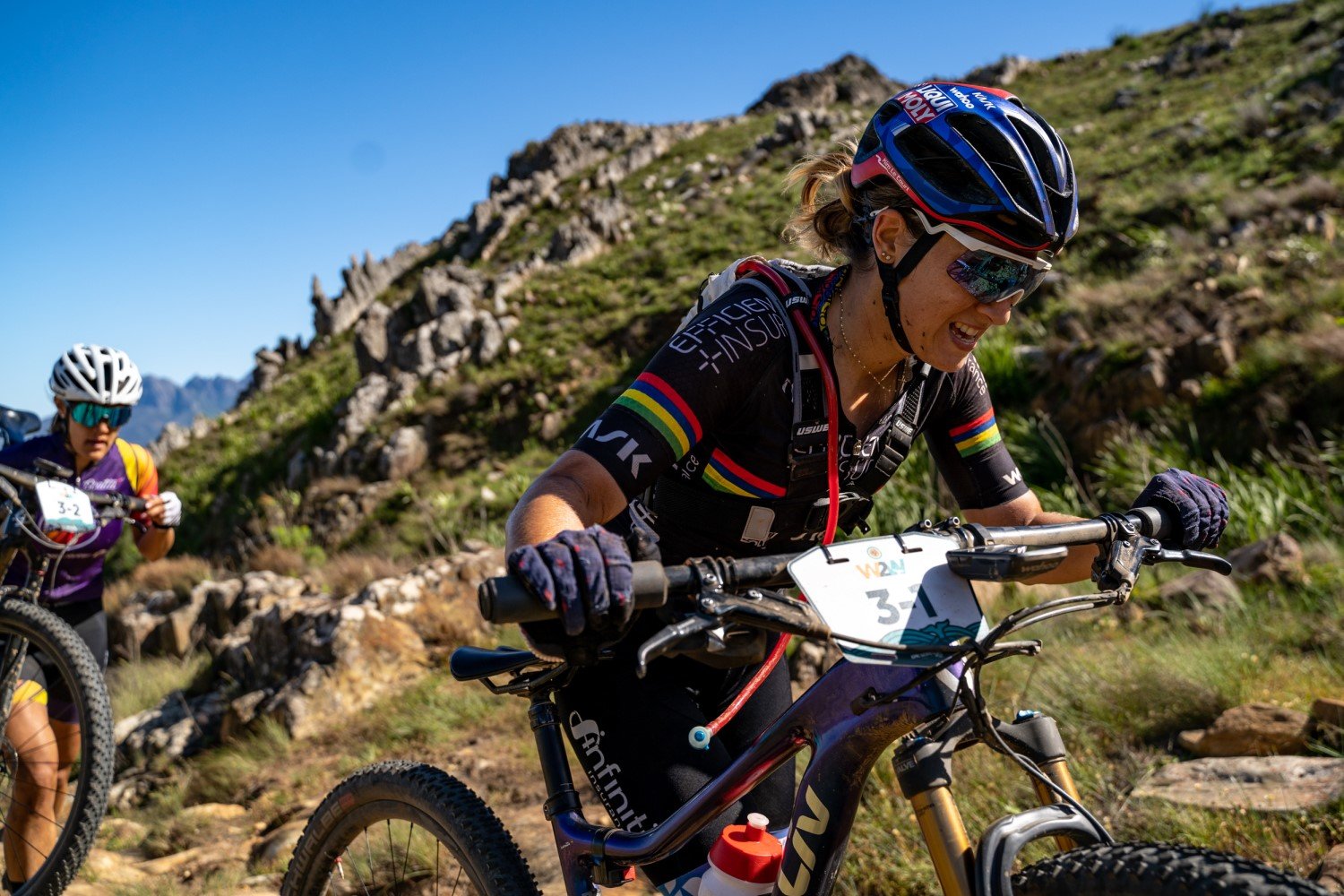 Other teams set to capitalise on Le Court's absence include Sarah Hill and Claudia Krenn, as well as Hayley Preen and Frances Janse van Rensburg. The competition also features strong pairings like Sandton City-Efficient Infiniti's Cherise Willeit and Samantha Sanders, K2's Karla Stumpf and Kelsey van Schoor, and Safari Essence Imbuko Giant Racing's Tiffany Keep and Danielle Strydom.
Notably, Barbara Benko and Lora Oravecz, despite being considered dark horse outsiders, bring experience to the race. Benko, who officially retired from elite racing in 2021, holds an impressive record with 20 senior national titles across various disciplines. Oravecz, a promising 19-year-old, will likely gain valuable experience racing alongside her more seasoned teammate.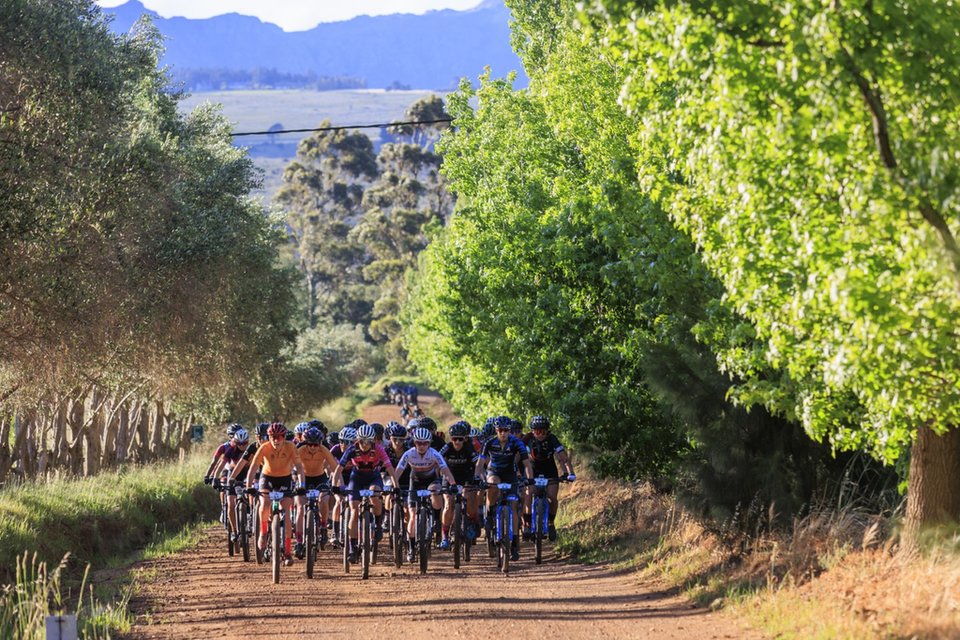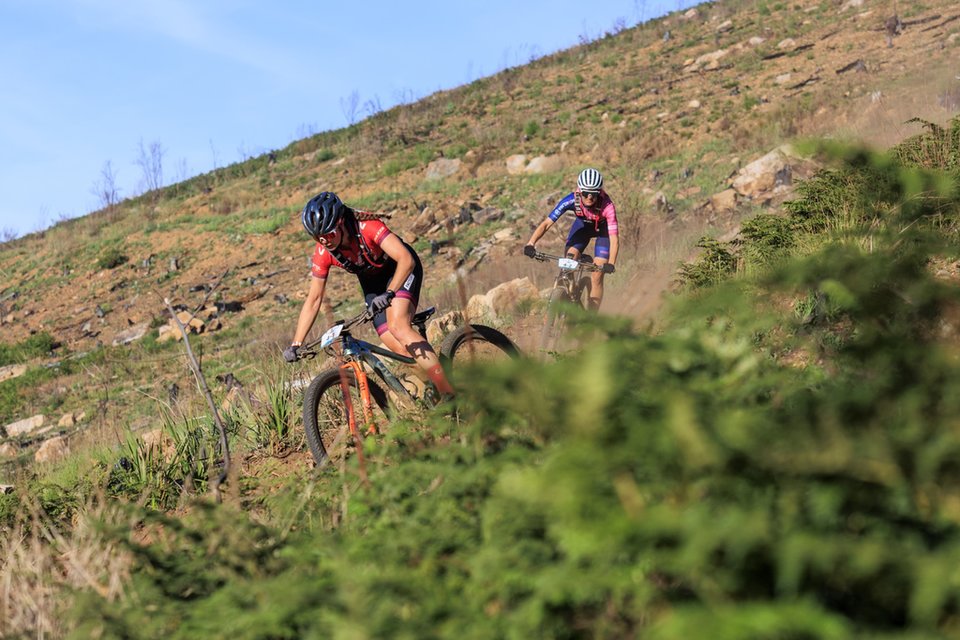 The field also includes seven competitive teams composed of women with full-time jobs. Ila Stow and Andrea Schoefmann stand out as a pair capable of challenging the favoured combinations. The rest of the field, featuring teams like Tarryn Povey and Sarita Louw, Robyn Williams and Nicola Freitas, Hayley Smith and Sanchia Malan, Lehane Oosthuizen and Tyla Setzkorn, and Kate Slegrova and Nicola Walker, promises a mix of fun and fierce competition.
Newcomers Jessica Wilkinson and Rebecca van Huyssteen, representing FNB W2W's official apparel partners, CIOVITA, aim to prove their elite status. The women's race is poised to be a thrilling competition with a wide-open field, presenting an opportunity for new champions to emerge in the absence of the reigning titleholders.