the greater good

serious gees for
The Greater Good
Annually, the FNB Wines2Whales, in collaboration with sponsors and riders, continues to generate a significant value of over R1 million for our event initiatives, community partners, and beneficiaries.
Our enduring commitment to supporting communities along the race route and championing various noble causes remains steadfast. The FNB Wines2Whales takes pride in its longstanding tradition of making a positive impact.
The beneficiaries of the FNB Wines2Whales encompass organisations dedicated to Education, Community Development, and Environmental conservation. We actively contribute to these causes by providing opportunities for fundraising through allocated entries and annual monetary donations. The unwavering support from the FNB Wines2Whales community ensures that our race serves as a catalyst for positive change in the realms of education, community empowerment, and environmental stewardship.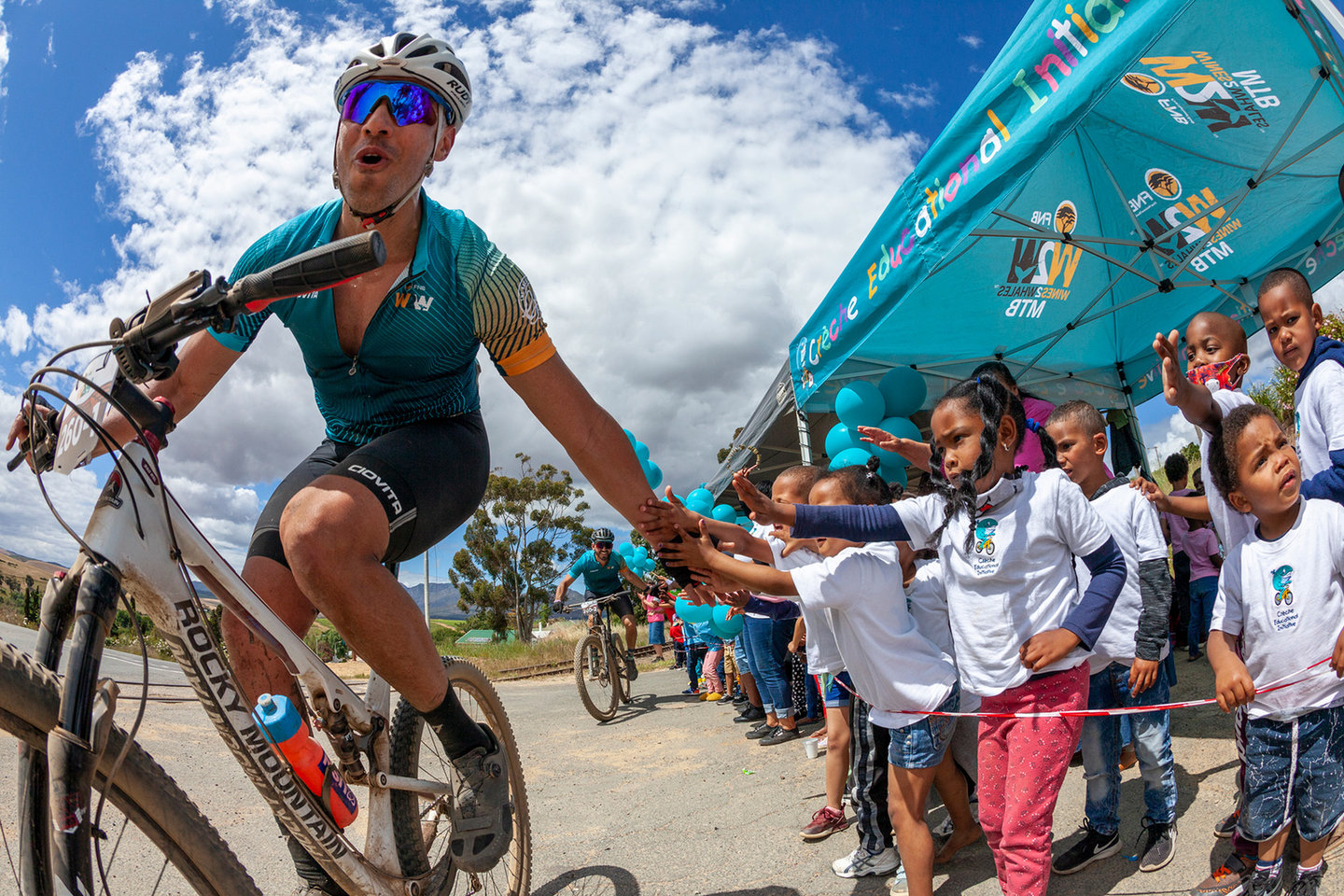 Shining a Light on the Botriver Creche Initiative: Igniting Bright Beginnings for Little Lives!
The FNB Wines2Whales initiative is making a positive impact on the Botrivier community by supporting several crèches in the area. This ongoing commitment aims to uplift the lives of residents in this economically challenged region, aligning with the event's route.
FNB Wines2Whales, in collaboration with its partners, views this effort as an investment in the future of children and schools. The primary focus is on enhancing the quality of education and care provided in these crèches. The project encompasses the renovation, maintenance, and provision of essential items to the crèches in Botrivier. Notably, an educational library has been established, housed in creatively repurposed Big Box containers located on Beaumont Wine Farm, ensuring safe storage.
Through the collective support of riders and partners, the initiative aims to make a sustainable and meaningful difference in communities along the Wines2Whales route and beyond.
Key statistics of the Creche initiative:
- 7 Crèches supported in Botrivier
- 1 Crèche supported in Lebanon
- 16 Educators engaged in the initiative
- 183 children currently benefiting from the improved crèche facilities
Botriver Creche Initiative video