Creating, maintaining or improving trail networks that are not only sculptured into mountain bike art for "The Race That Measures All", but that will remain a part of that area and community's infrastructure and trail culture. Epic partnerships that will leave a tangible and impactful legacy for generations to come.
"Build it and they'll come" or "Come and they'll build it"? The Absa Cape Epic's legacy on trail network development in South Africa has been a mix of both, inspiring trail builders to create singletracks worthy of the Untamed African MTB Race, but also directly leading to trails being built to cater for specific editions of The Race That Measures All.
Having been involved with the Absa Cape Epic since its inaugural edition, in 2004, and having started mountain biking in 1987, there's nobody better placed than Hendrico Burger to reflect on the effects of the race and trail building. The Route Director has been in charge of the last two race routes, after having served as an integral member of the route team since 2013.
Events were few and far between, however, so nearly all mountain bikers made an effort to travel to these early classics, regardless of where they were in the country.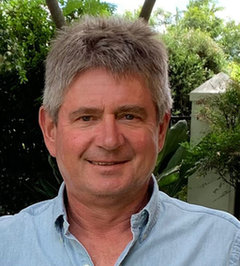 Burger's journey with mountain biking started on a Bridgestone bike in the late 1980's, long before stage racing was conceived. "Early 'events' were normally organised by a group of friends" he explained. "In the late 80's there were a very limited number of events, but the races grew throughout the 90's and early 2000's. Throughout that time most mountain bike riders in South Africa still knew each other. There was always a party before, then we'd race hard and have another big party afterwards."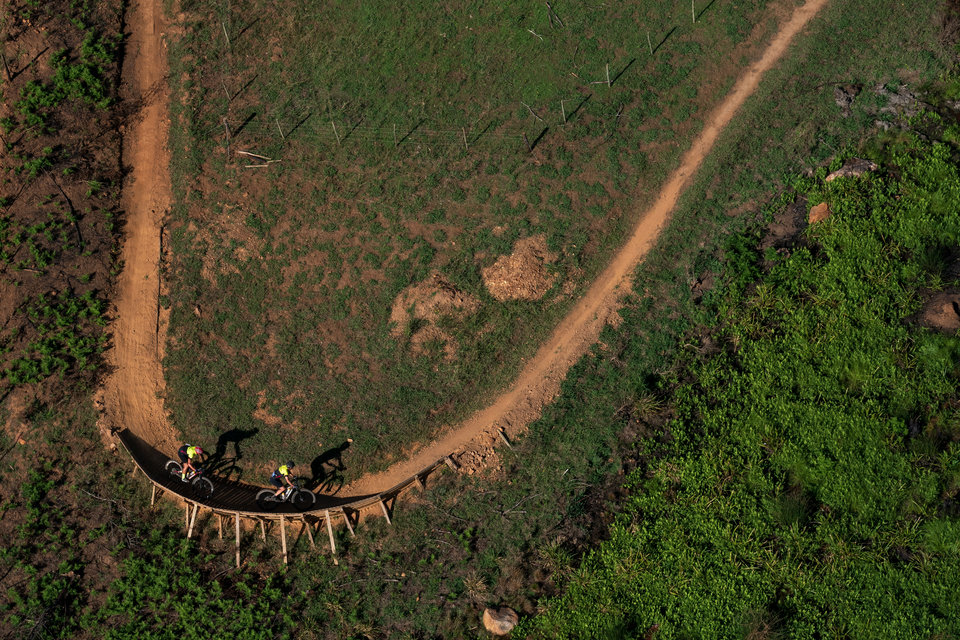 The trails of the Absa Cape Epic have been designed to test and reward in equal measure
"Events were few and far between, however, so nearly all mountain bikers made an effort to travel to these early classics, regardless of where they were in the country" Burger elaborated. "They were mostly one day events, with different disciplines on offer over the course of the day. A lot of riders would compete in most if not all the disciplines, initially on the same bike! Some of us were, however, never the biggest downhillers. Festivals like Sedgefield and Dirtopia, at Tarentaalkraal, were the ultimate destinations where a full weekend of fun was the highest reward."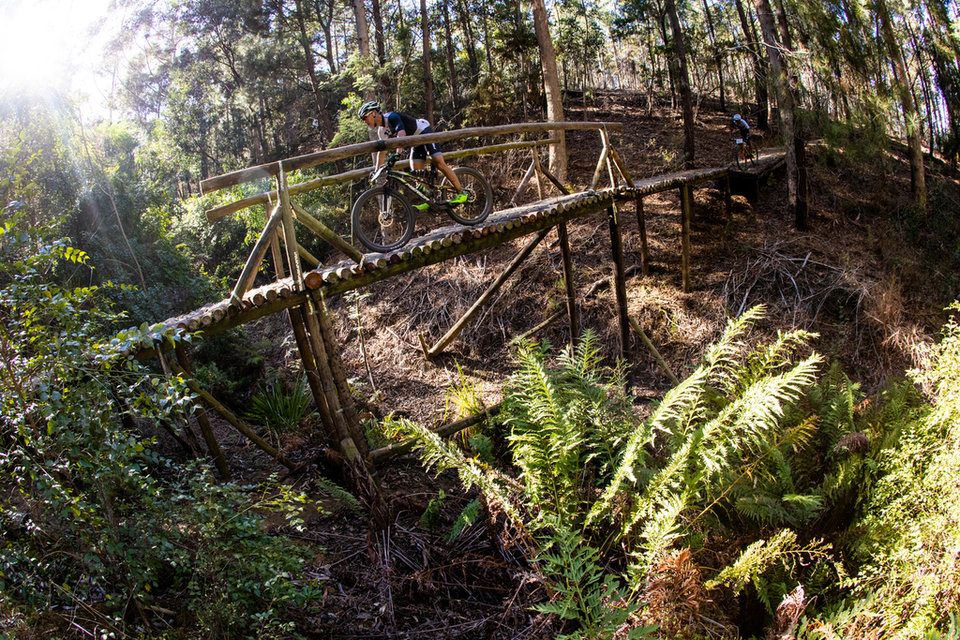 Where there's a will, there's a way. And the way is usually a bridge
"I, for one, believe that the Absa Cape Epic doesn't really get all the credit that it's due for the role it plays in the mountain bike specific and cycling market in South Africa," Burger continued. "Lots of fringe businesses – like trail networks – benefit tremendously from the race. It's obviously not the only role player in the establishment of these trail networks, but it definitely plays a leading role in the extension of networks, due to the fact that riders preparing for the Absa Cape Epic need more time in the saddle than most other riders. In this way the race has created a demand for longer, higher and tougher trails throughout the country. Additionally, a lot of people might not know this, but the Absa Cape Epic makes significant contributions towards trail networks we visit for the event."
There is no valley too remote for the Absa Cape Epic
"The race directly impacts trail network growth" he added. "For instance, we are already working on extending existing networks in areas that the Absa Cape Epic will visit in 2023 and 2024." The biggest change to trail networks came with international exposure, Burger recalled: "In the early days, a lot of trails were built by landowners who were not necessarily mountain bikers. I remember touring through Europe on an MTB in 1991 and seeing some of the places guys rode on their bikes. We realised we were so far behind, but that changed quickly during the mid 90's. With that insight we learnt not only about the technical side of trails but also what was actually climbable on a MTB."
There are trails in the Western Cape which are avoided due to the fact that they are just too technical for the general rider.
"Today, riders do skill sessions as part of their training" Burger answered, in response to the question as to whether bikes or riders have driven the increased technicality of the Absa Cape Epic routes. "The entrants take a more scientific approach to training, which means much fitter riders. This combined with constant development in bikes and equipment combine to allow us to set more singletrack filled routes. Though as Route Director I have to be aware that the Absa Cape Epic doesn't just cater for the professional riders. There are trails in the Western Cape which are avoided due to the fact that they are just too technical for the general rider. But perhaps in a few years the level will have risen to the point that even those trails are included in a future edition of The Race That Measures All."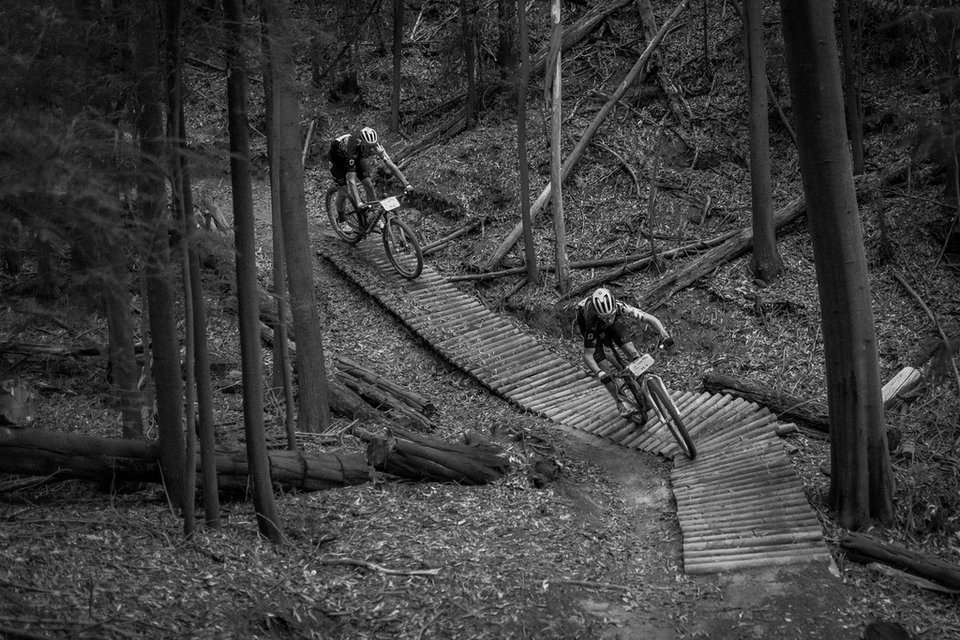 Some trail features may seem insignificant, but every effort has been made to ensure riders enjoy their race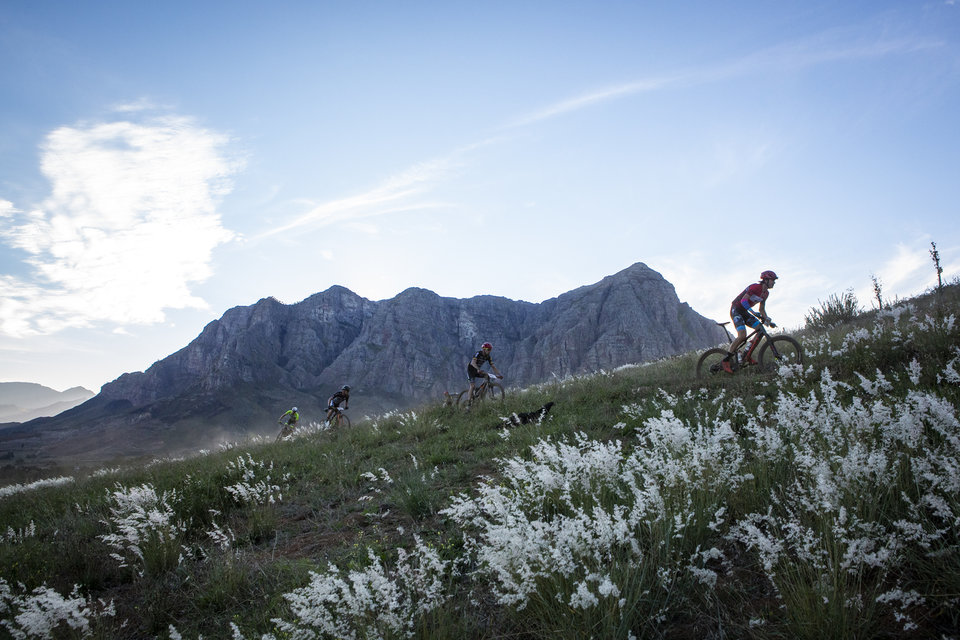 At the end of the day, riders will remember the trails of the Absa Cape Epic for years to come