The Winter Summit
With two converging mountain ranges to explore, Stage 3 of the 2021 Absa Cape Epic is not short on climbing. Nestled in the nook between the Groot Winterhoek (great winter corner) and Witzenberg (white mountains) Ranges the Tulbagh Valley is bucolic in the extreme. However, the rugged mountainsides which almost entirely encircle it make for riding that is by necessity slow – and in that the rewards will be revealed. The stage begins benignly enough. Rolling farm roads and a few short singletrack traverses provide a relatively gentle warm-up for the Dimension Data Hotspot sprint in Tulbagh's 300-year-old Church Street. Before the lactic acid can clear, post sprint, the climbing begins in earnest; upwards towards the Bone Trail.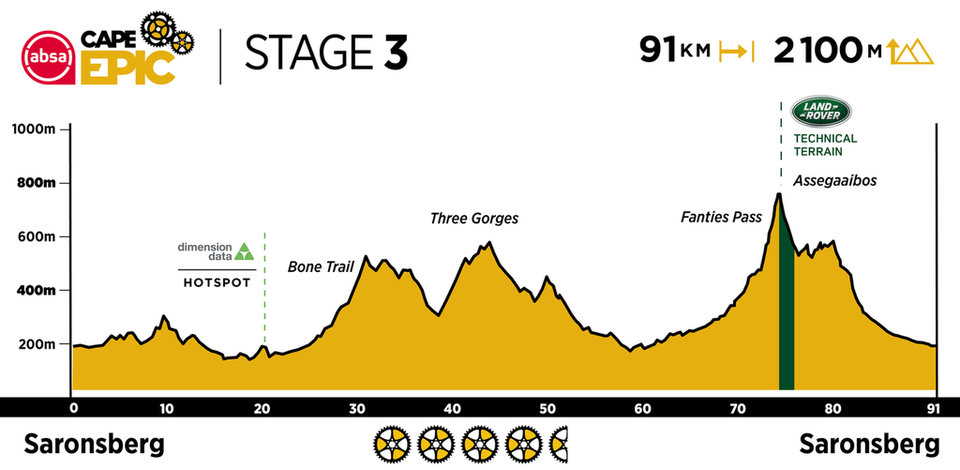 Beyond, a network of brand new singletracks explores virgin territories. Wabooms and other stunted indigenous trees grow thick in a low forest. This gives a hint of the cold winters and harsh summers the region endures. Well-established singletracks then provide an exhilarating reward for conquering two-thirds of the day's climbs. One huge climb remains: Fanties Pass, where the Groot Winterhoek Mountains fold into the Witzenberg. Arguably the toughest climb of the 2021 route. Topping out at over 20% gradient and averaging 14% for its final 2 kilometres it will demand every ounce of musterable energy. Below the summit, the Land Rover Technical Terrain awaits on more virgin singletrack, which ensures that the trail back to Saronsberg is no free ride.
Technical Terrain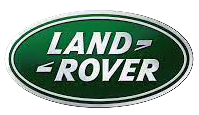 Assegaaibos
Cut initially into the steep slopes of the Groot Winterhoek Mountains, Assegaaibos is purpose-built for the 2021 Absa Cape Epic. Slipping through a a small patch of relic indigenous forest and dropping through unspoiled fynbos underfoot it is sure to be loose. Its virgin soils have yet to be compacted by the race's 2 000 bicycle tyres.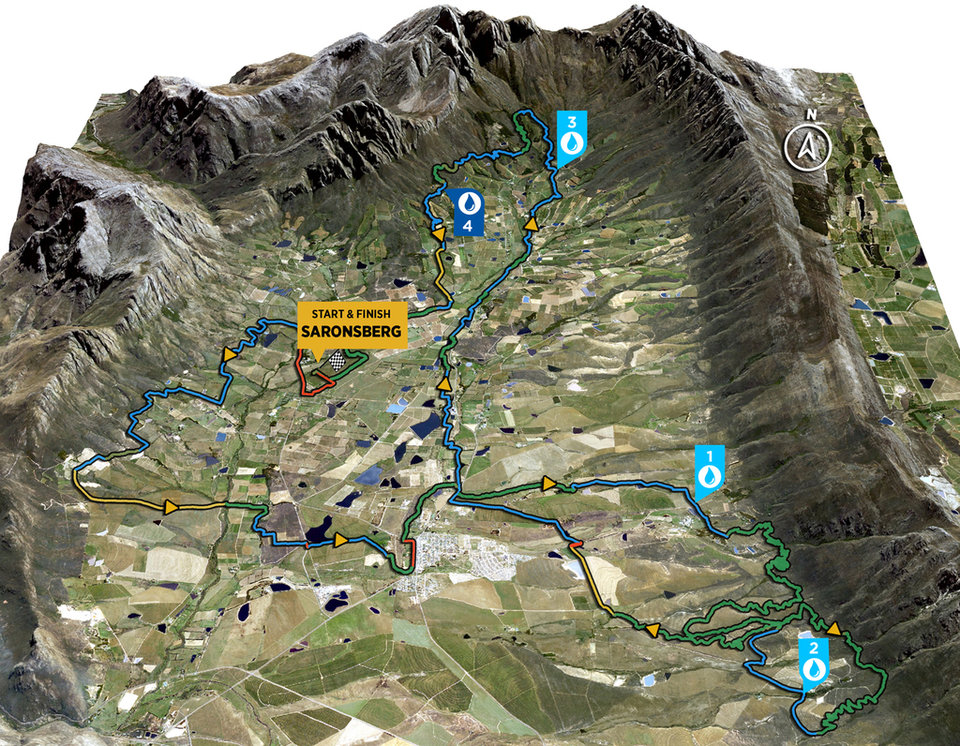 There are trails in the Western Cape which are avoided due to the fact that they are just too technical for the general rider.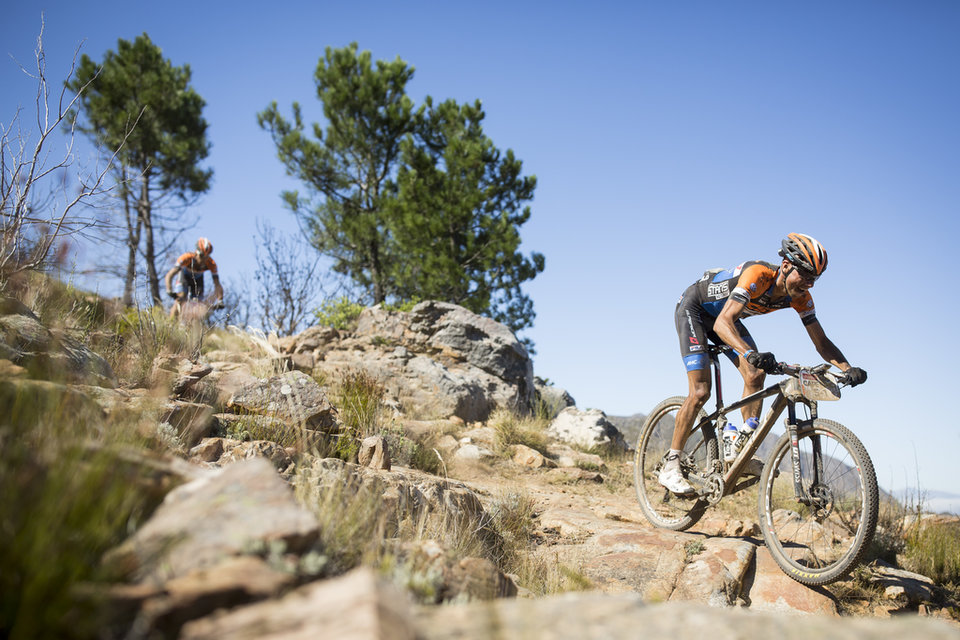 Rudi Van Houts begins the descent to Saronsberg during the 2016 Absa Cape Epic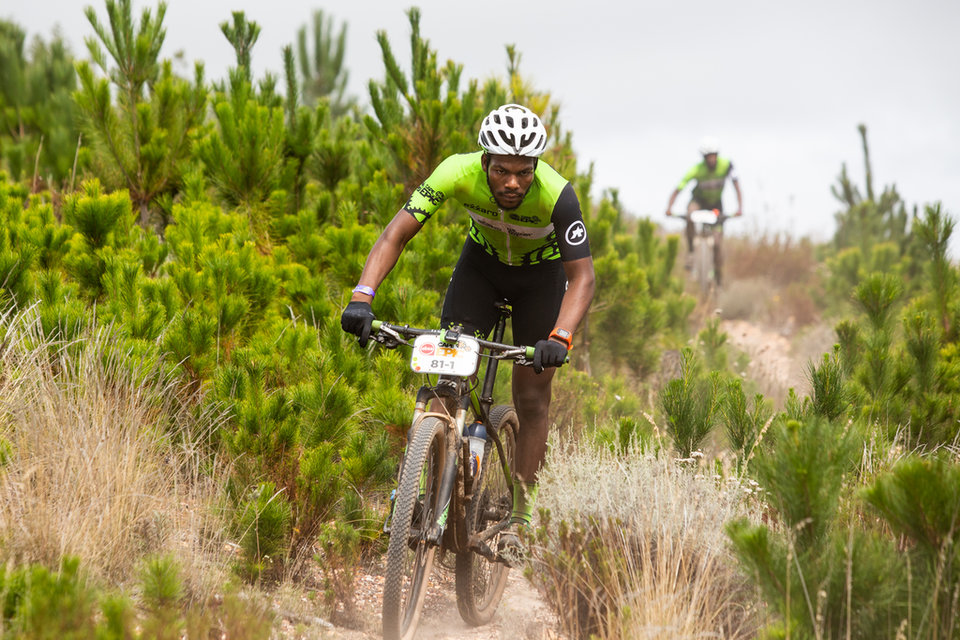 Sean Baloyi and Anele Mtalana in the Exxaro special jersey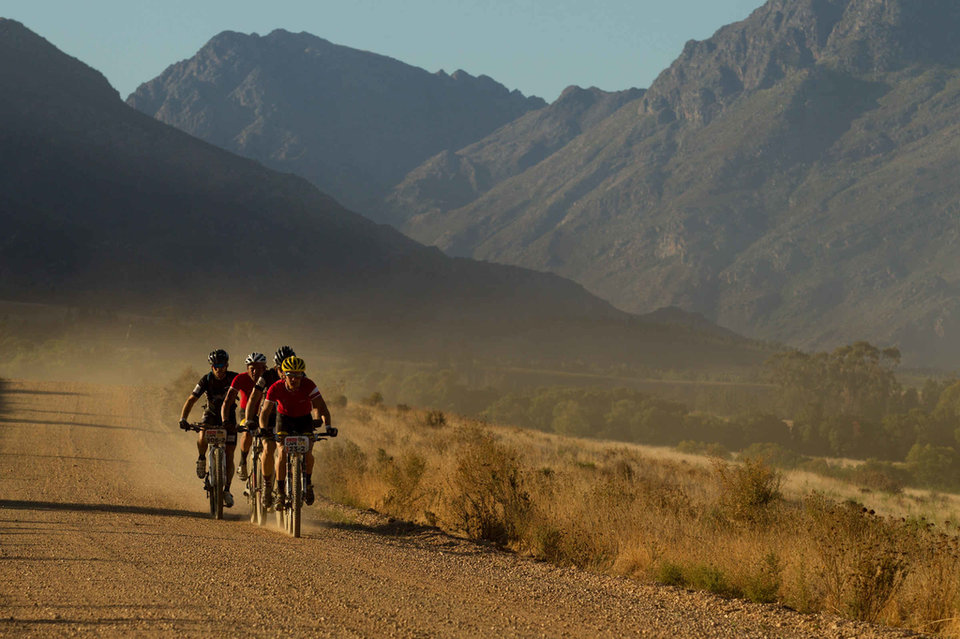 Riders driving the pace on one of the never-ending gravel roads around Tulbagh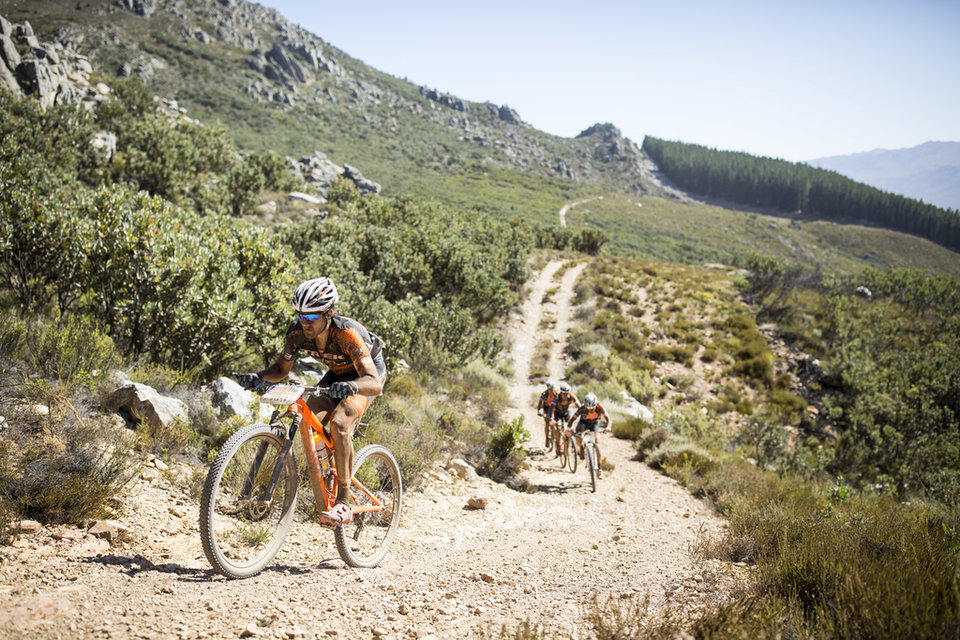 Limit-testing climbs are guaranteed on every Absa Cape Epic stage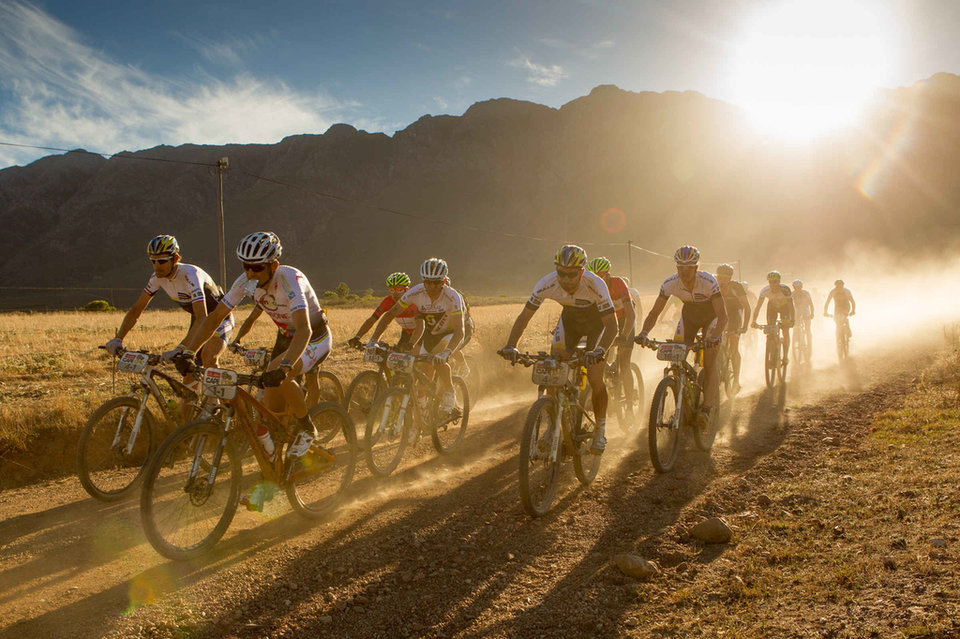 The lead group during the 2013 Absa Cape Epic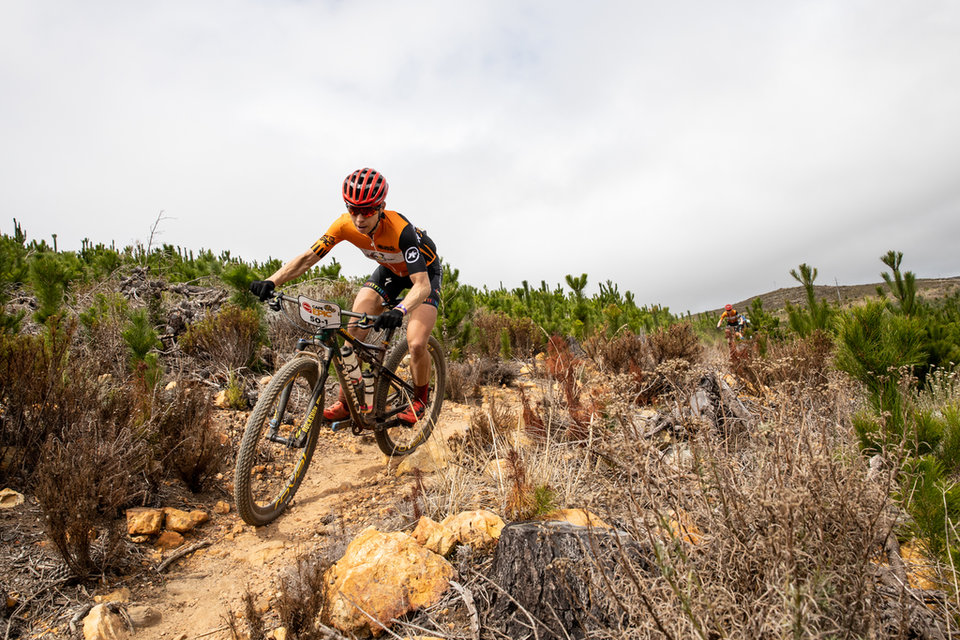 Annika Langvad leads Anna van der Breggen through a typically rocky trail during the 2019 Absa Cape Epic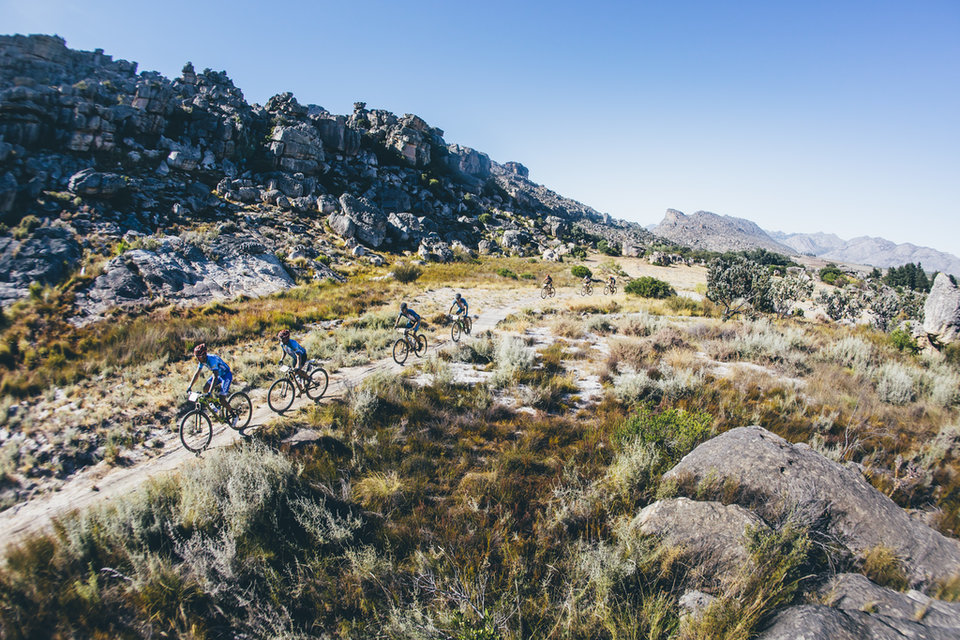 Trails that feel like the middle of nowhere should be expected when the Absa Cape Epic visits Tulbagh