Message from
ceo of exxaro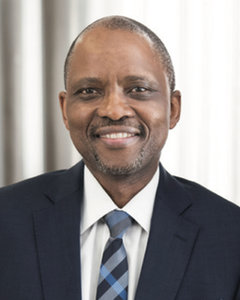 Exxaro is proud to be part of developing young riding talent from disadvantaged communities for more than 10 years. We believe that sport has the potential to address social and developmental challenges and believe in establishing the MTB Academy we are powering better lives amongst the youth of our country.
In 2011 Exxaro was announced the headline sponsor and official development partner to the Absa Cape Epic. With this we established our Exxaro MTB Academy aimed at powering better lives by unearthing hidden talent among South Africans in disadvantaged communities. By screening, training and developing young hopefuls, the Exxaro MTB Academy helps the youth of our country to fulfil their dreams and positively impact their communities.
While not all our riders become professional cyclists, admission to the Academy provides members with a myriad of other opportunities for their own upliftment, and that of their communities. Through the Exxaro MTB Academy, riders are given access to an individual development plan that sees Exxaro sponsoring their tertiary degrees and diplomas.
These are just some of the ways that Exxaro is powering possibilities in Africa and beyond.