Sweltering in summer, snow-layered in winter, this high-altitude town is the heart of the country's deciduous fruit industry. Surrounded by saw-tooth peaks, it's a mountain biking doozy.
The valley and town of Ceres was named for the ancient Roman goddess of agriculture and fertility. In summer this "Warm Bokkeveld" town gets hellishly hot and is no crowd puller. However, in winter, when snowfalls dust the high peaks and ridges, you can expect traffic jams all up and down the valley.
Orchards bursting with peaches, apples, pears, apricots, nectarines and cherries are enfolded by the Witzenberg and loftier Hex (witch) River Mountains. The witch of the tale is the ghost of young Elize Meiring who, on hearing her suitor Frans had died in a snowstorm, committed suicide. The date she carved on a wooden beam could be seen until a few decades ago when the farmhouse was demolished.
Zipslide Adventures offers a safe yet no less thrilling outing in the mountains, with eight slides totaling 1.4-km. Mountain biking, trail running and hiking all zero in on Eselfontein Farm, surrounded by the highest peaks in the southwestern Cape province. Routes range from short and easy to long and extreme, with some 20 trail options from which to choose.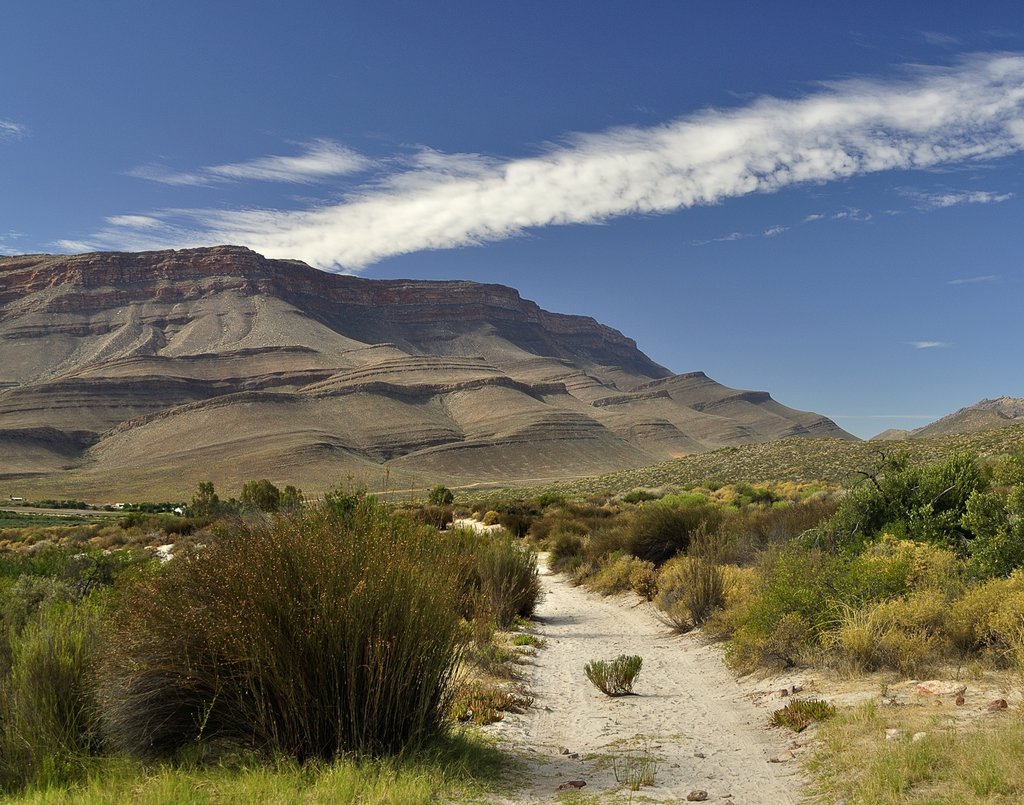 Ceres is a picturesque town for visitors all year-round
There is a number of more sedate activities on offer in and around town, including both horse and pony rides. They cater for experienced and novice riders, with sunset or moonlight rides being a little out of the ordinary. The Ceres Rail Company runs three renovated steam trains on various lines in the region, not just in the Ceres area.
Another kind of high adventure is the self-drive Matroosberg 4x4 trail. The 30-km route could take anything between two and six hours to complete, depending on one's level of off-road driving skills.
The town itself has the expected allotment of steakhouse and pizza joints. There are also several coffee shops and bistros that serve more wholesome fare. For something a little more distinct try Hillbilly Farm (on the Wolwekloof road), where you can make up a picnic basket in their farm stall and enjoy the country offerings in their verdant garden.
Mountain biking, trail running and hiking all zero in on Eselfontein Farm, surrounded by the highest peaks in the southwestern Cape province.
The only wine producer is Koelfontein, close to Prince Alfred's Hamlet, named for its cool spring. It's been in the Conradie family since the 1830s and, although being primarily a fruit exporter and brandy producer, some of its small-batch wines are award winners. The witblits (white lightning) made from juicy Hanepoot grapes will keep springtime chills at bay.
Fulfilling its provenance, the valley does not disappoint when it comes to craft brews. The Ceres Brewery celebrates local fly-fishing with the likes of Chubby Head stout and Galaxias pale ale. Down the Eselfontein (donkey, but it could have been quagga, fountain) road you'll find Loxtonia where they are dedicated to producing fine, natural apple ciders.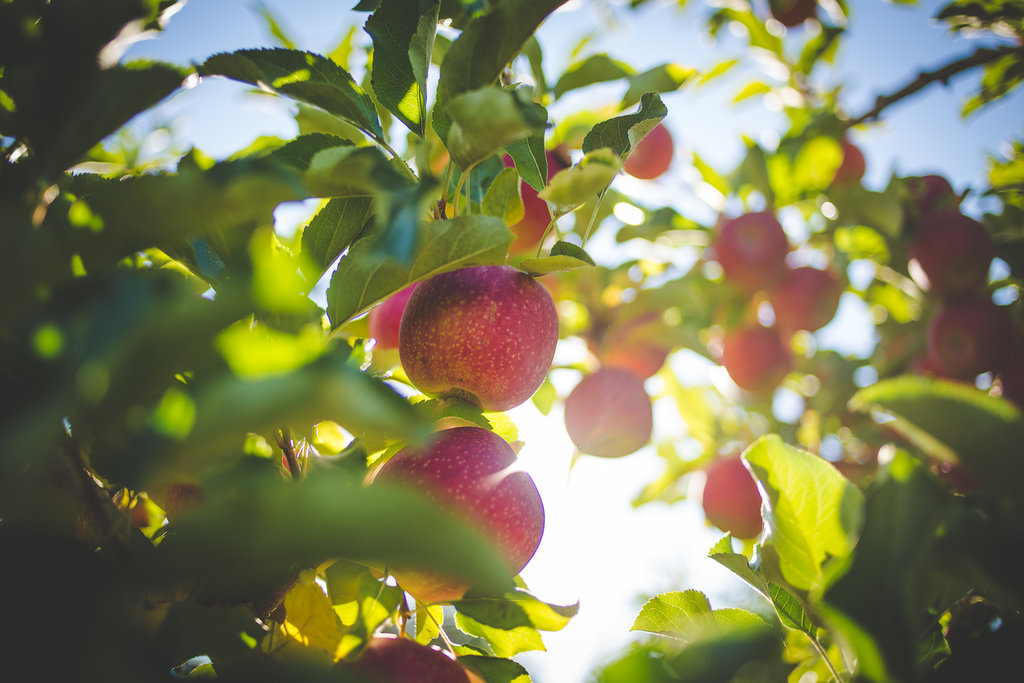 Many of Ceres' apples are destined to become natural apple cider
Mitchell's Pass, which links the Tulbagh to the Ceres valley, was first cut as a rough wagon trail in the late 1700s, but upgraded by master road builder Andrew Geddes Bain in the mid-1800s, using convict labour. It was a crucial link of the "forgotten highway" that linked Cape Town to the diamond fields of Kimberley.
Near the foot of the pass is the Winterberg Mountain Inn, which offers characterful accommodation, as well as one of the better tables in the area in the Harvest Table Bistro. For "padstal" (road-side stall) fare one of the best you'll find anywhere is the old Tolhuis (toll house), situated just where the pass makes its first sharp turn and begins to climb steeply. We say that local is lekker, and this is about as local and lekker as you'll find. In South Africa when ever someone asks how we are or how thing's are going, we just say "lekker"!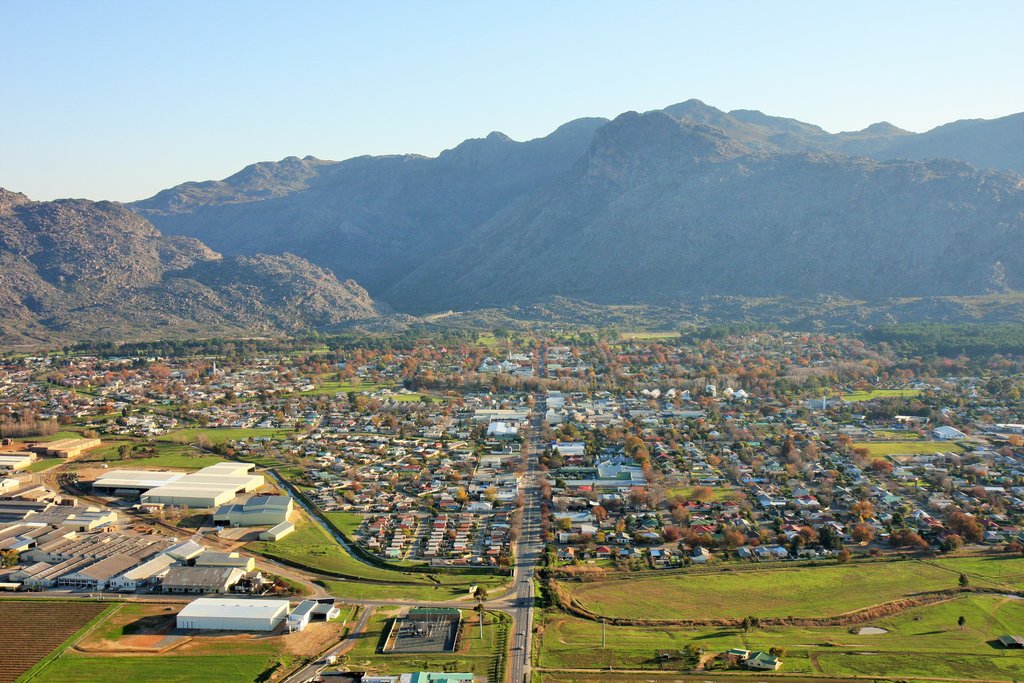 Add Ceres to your 'must-visit' list of towns
Photos courtesy: Ceres Tourism