of mountain bike stage racing could lie in Alabama
Framed on a bedroom wall in the heart of the South East​​​​​​​, USA is a cycling jersey bearing the autograph of Nino Schurter. The owner of this unique piece of cycling memorability is Noah Warren, a young mountain biker who's about to embark on his first major mountain bike stage race. The story of the jersey hinges on pure chance, and Noah tells it best. The story of Noah's stage racing career is just part one of what's likely to run on for decades.
Roll back the calendar to 2018, when Noah was active on the NICA (National Interscholastic Cycling Association) scene. After one of the events, he and his family sat down for dinner with members of the mountain biking community. It's usually a time to reflect on the race, plan the next race and some possible improvements, and just to socialise.
"Usually after the races we'd say 'let's go get tacos' or something and this time it was pizza. Somebody asked which races we will go to next and I said, 'sorry we're out of town'. They asked where we were going, and we told them South Africa. They said, 'hey the Absa Cape Epic is happening right at that exact time.' At the time I didn't even know what that was! They explained it and I immediately thought that we must figure out how to get over there."
Noah's parents' philosophy is that travel is the best education possible. Noah's dad, just before he went to college, travelled with his father to 40 countries. "He learned so much from that, and so my sister and I travelled from a very young age. I think I've been to 32 countries now, which is amazing, and very rare. I too have learned a lot about the world, and I think it's given me a more holistic view on life."
By the morning of the Grand Finale, Noah and his family had made their way to Paarl. They hailed a taxi and as all good travellers do, struck up a conversation with the driver. After telling him about their trip, and the purpose of their visit to Val de Vie Estate, the driver's face lit up. "He knew someone who'd assist us getting them all hospitality tickets."
Noah watched, hanging over the barriers, as Sergio Mantecon Gutierrez and Ondřej Cink took the stage with the narrowest of margins from local heroes Philip Buys and Matthys Beukes. "When the racers were coming in, the helicopter was coming closer and we were right at the finish line. We saw the sprint and then the champagne shower. After they got cleaned up, Nino was sitting right there and I asked, 'hey Nino please sign this and can I get a picture?' I have it in my room and it's never been worn. Nino is the best in the world, but I really liked seeing the underdogs win – I remember thinking then that with mountain biking, it is anybody's day on any day."
Noah's observation defines one of the things we all love about the sport and this insight, at 15-years-old, hints at maturity and intelligence beyond his years and his potential.
It's well known that mountain biking's true rewards come after patience, consistency and considerable effort. As we navigate these unprecedented times, there are opportunities for instant gratification everywhere, immediately available – a shot of escapism, faux reward, and a hit of dopamine is only a tap away. Mountain biking presents a demanding route to satisfaction – at odds with the common preconceptions many have of 'Gen Zs' only having the appetite for a quick fix. Noah, however, smashes that notion.
His focus and work ethic is clear, as is the all-important support he receives at home. "I enjoy school but I've got two passions – it's tinkering, building and being creative with robotics, and cycling. My parents support me in cycling… however far I want to go as long as I do my schoolwork first." Noah began racing in 8th grade on the NICA scene. That season he'd missed the first two fixtures and in his first ever race he had to start from the back. "I ended up on the podium and really enjoyed it." The following season he vowed that he would dedicate himself to improving.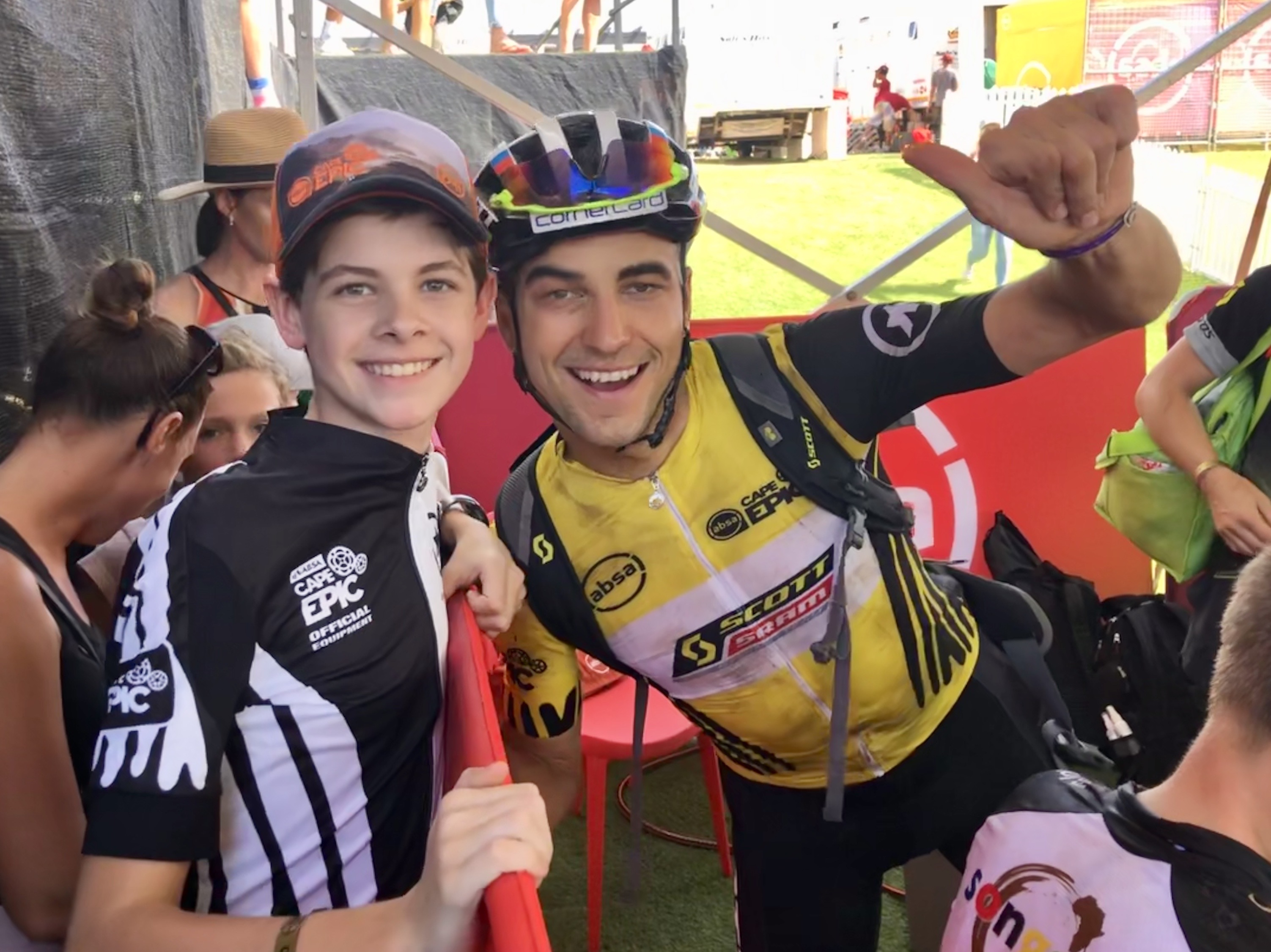 By the 9th grade he was beating the champion who'd never been beaten before, and the organisers promoted him to the next category. "Unfortunately, this was the year that the pandemic began so the season was cut short." When racing returned, the fire still burned and he continued to progress, winning all the races he entered. At the time he was coached by CTS (Carmichael Training Systems) and his results, and no doubt his approach, caught the attention of Alec Pasqualina, director of the Olympic Development Academy at USA Cycling, who took him on, deeming Noah ready to compete at a UCI level.
When it comes to tacking the Absa Cape Epic, his approach is equally mature. "My plan is to survive the race, observe and then come back in a couple years and race it. I would love to be in the top half of the UCI group but my partner [Hadden Beykirch] and I both must be safe and make sure we finish." For a race that can take even the top riders a few tries to win (Nino Schurter won on his fourth attempt, seven years after his rookie year) he's well aware that the Absa Cape Epic is a force of nature – push too hard too early and it comes back at you, harder.
In the run up to the race he's trained on the trails of the Pisgah National Forest in North Carolina and sought out sections of his home network in Jefferson County – both featuring similar surfaces to the Western Cape with sharp rocks littering the routes. He's also paid particular attention to the partnership aspect too. "Hadden and I planned a trip to Pisgah in early December to get a lot of hours in together… following each other's wheels and figuring out where each other's strengths and weaknesses are. Our cross-country races are pretty strategic and we work well together in them and have a very good dynamic, working up through the field, helping each other."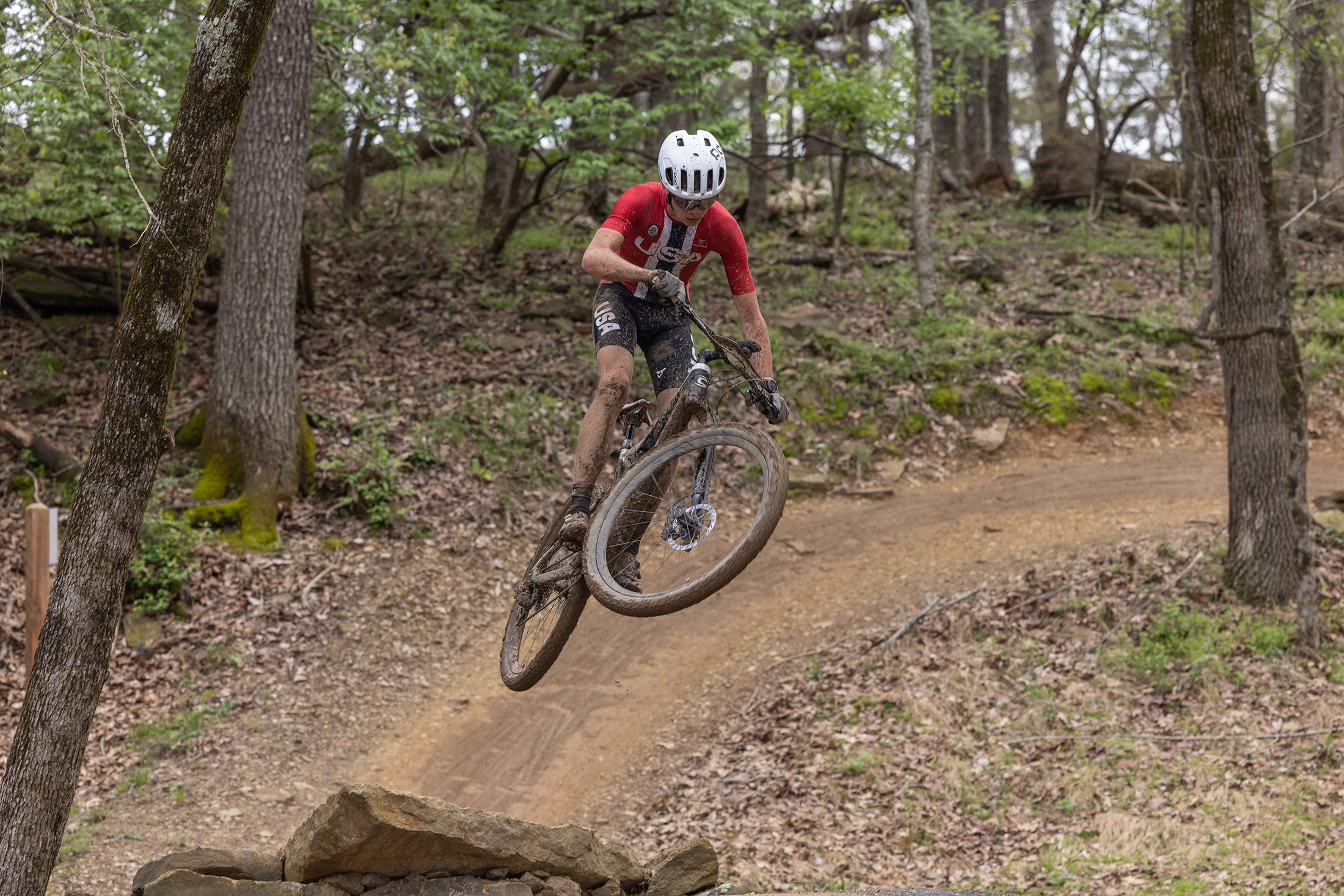 Success at the race is highly dependent on the ability to communicate with your partner. Noah's got that covered too. "I've thought about all sorts of things on how we can understand how each of us are doing. Even like having two heart rate monitors – so we can make sure we're not killing each other. I also talked to my mechanic friend who's been to the race, and we elected to ride the bikes we are used to." Four months prior to the start of the 2023 edition, Noah's preparation was already on point, putting into practice things that take many top professionals years to learn.
It's a rare blend – youthful talent, unburstable enthusiasm and the phoenix-like recovery powers combined with the long-term goal planning and poise that comes with maturity.
An athlete who has both attributes is one to be reckoned with. This athlete is Noah Warren. Keep an eye out for him at the this year's edition, and watch him even more closely at the Absa Cape Epics to come.