Not since 2017 has the Absa Cape Epic Prologue unfolded at Meerendal, and in 2023 it will be a welcome return to the estate and its world-class trails. Meerendal has hosted the Absa Cape Epic on eight previous occasions, meaning that returning riders may be versed in what's to come, but that's before considering that the trail teams who carve and perfect the trails in the area have spent the last few years expanding the trail network across neighbouring farms and estates. There will be climbing from the off in the nineteenth edition of the Untamed African Mountain Bike Race, up the Stairway to Heaven all the way to the summit of the Dorstberg. Downhill skills will be required too, on trails traversing Faircape and Hoogekraal before a final climb leads back into Meerendal and the new singletracks on the estate's lower slopes. For the fans lining the trails and those watching from home the iconic Cape Town landmarks, Table Mountain and Robben Island, provide a sublime backdrop to what is sure to be thrilling racing.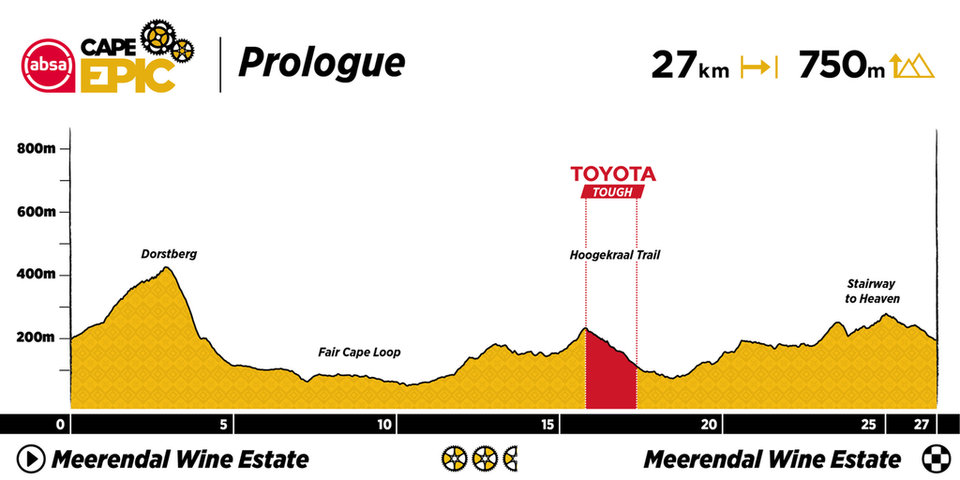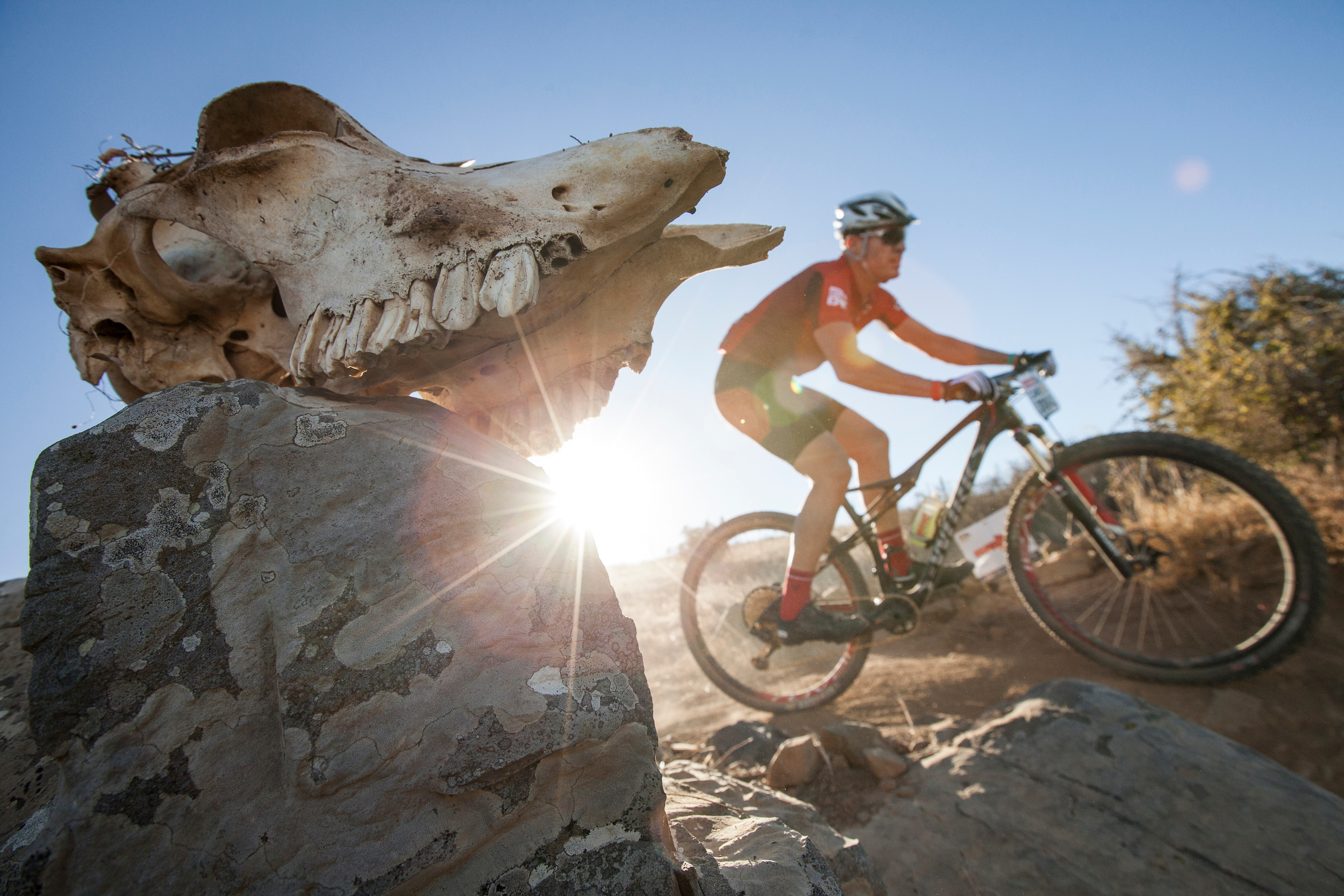 Even though Meerendal is at the heart of the Durbanville winelands, its trails are rough, demanding, and Untamed.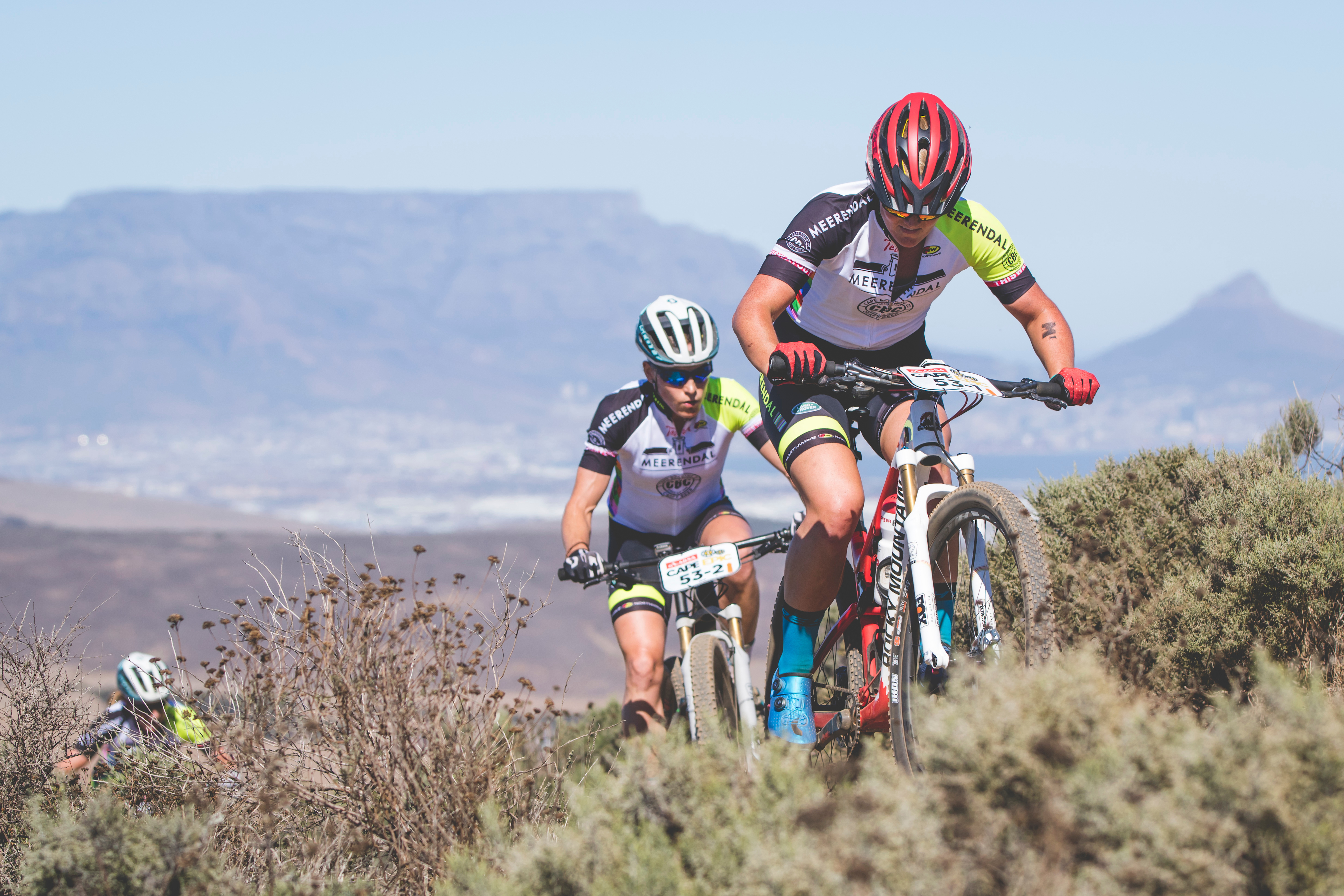 Riders will have no time to admire the majesty of Table Mountain while racing on the punchy trails of Meerendal Wine Estate.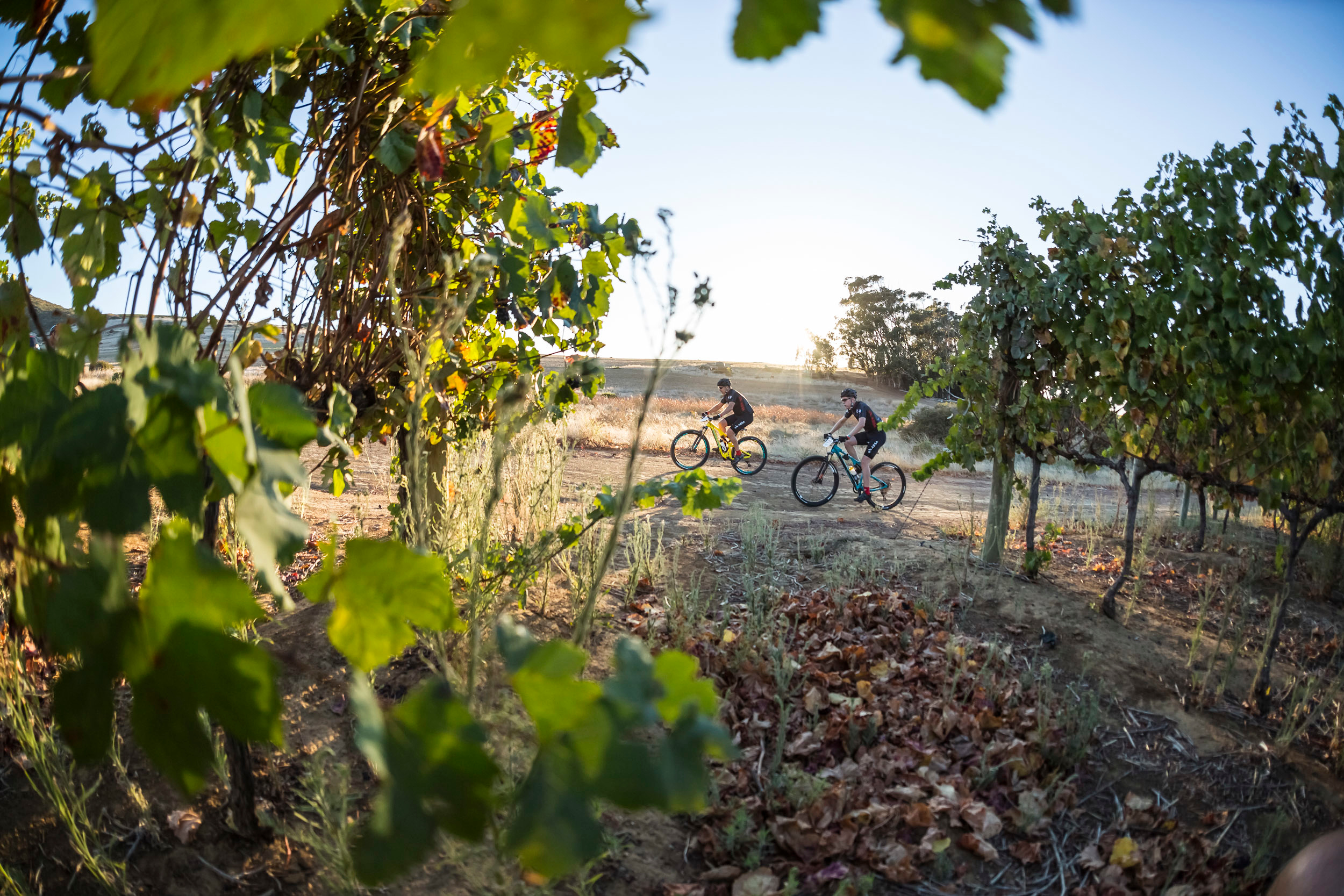 The Prologue route will encompass steep descents and steeper vineyard climbs as it traverses Meerendal Wine Estate and its surrounds.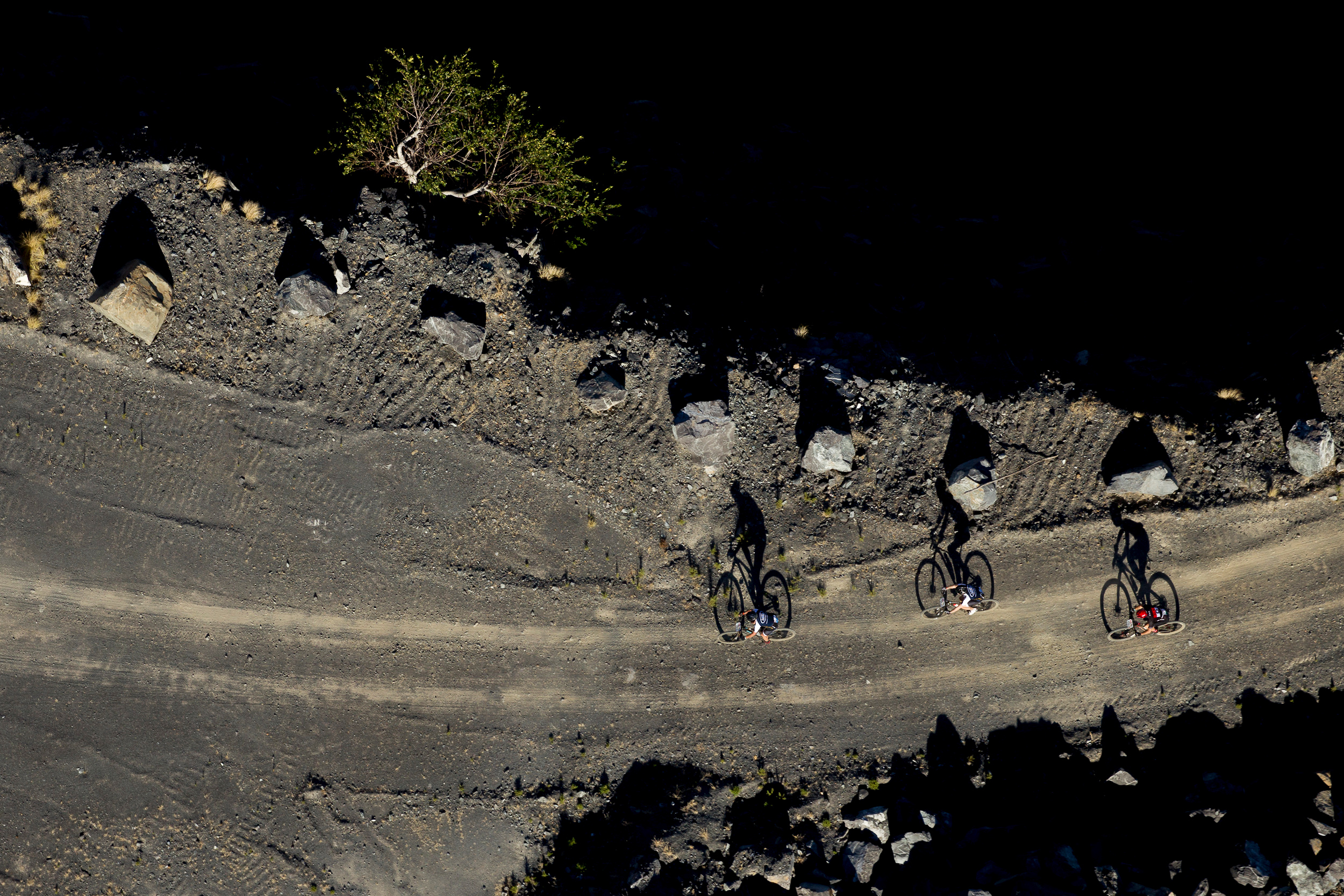 The Absa Cape Epic Prologue is a day where pre-race jitters are settled, or compounded tenfold.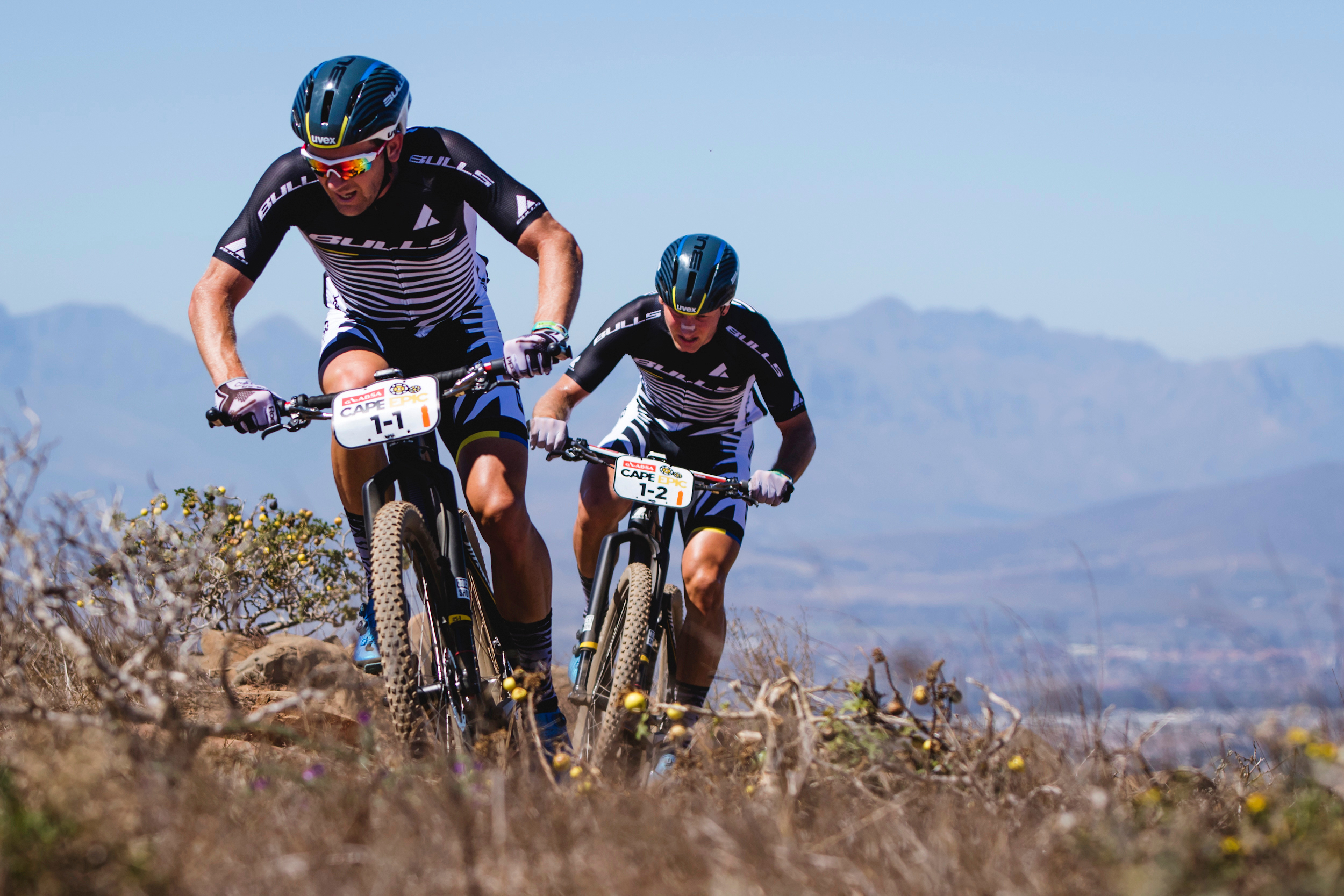 The Absa Cape Epic Prologue has not unfolded on the trails of Meerendal Wine Estate since 2017. Expect blistering pace from the world's best, spectator-lined trails, and a truly Untamed opening day.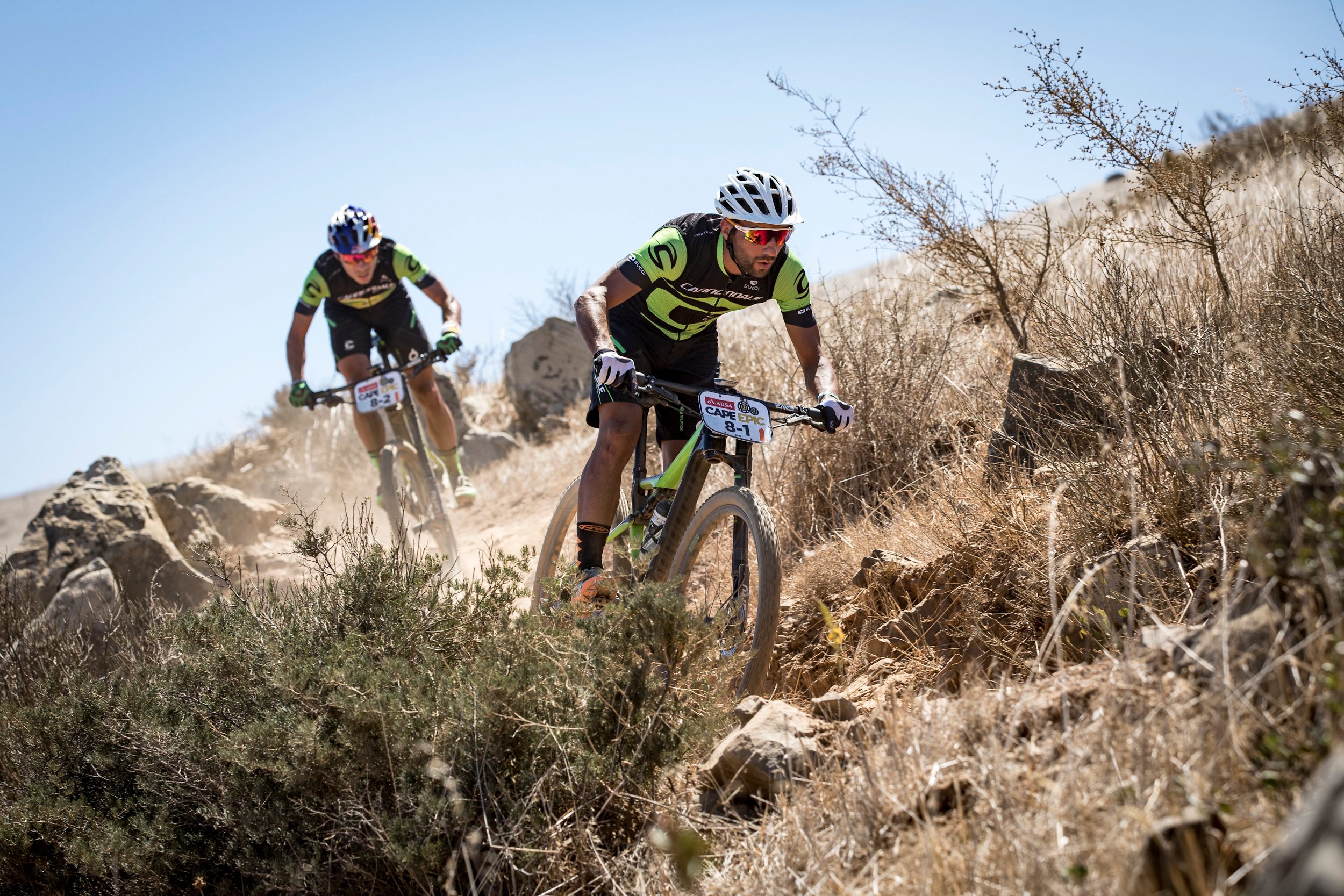 The Prologue of the Absa Cape Epic sets the scene for the week of racing to come; it is a day to balance risk and reward to ensure your race isn't over before it even truly begins.
Straight away there's the longest climb and the longest descent of the day. Then the fun stuff starts. We linked up the very best around Meerendal so it's worth really savouring these trails and enjoying the moment – the time you'll make up by racing full gas has minimal rewards compared to the rest of the week.