Craig Beech and the Absa Cape Epic
Until the 21st of March 2022 Craig Beech was one of the Last Lions. Part of a pride who had completed every stage, ridden every race, conquered every obstacle of the Untamed since 2004. This is the story of his love affair with the Absa Cape Epic.
"It began in 2003," Craig Beech reflected. "I saw an advert for this amazing sounding mountain bike stage race and I got in touch with the founder, Kevin Vermaak. At the time I was creating maps for conservation and I offered Kevin my services in exchange for an entry to the inaugural event in 2004. He actually invited me over, cooked dinner for me and we chatted about what would be possible."
"That was before Google Earth and long before things we now take for granted," Vermaak pointed out. "I wanted to offer the teams something they'd never experienced before in terms of riding, but also in the general event experience. Creating truly informative route maps was something that set those early editions of the race apart from other events."
Creating the maps provided Beech with valuable insight, but he was never put off by what he knew lay ahead. "Every Absa Cape Epic is tough," he confirmed. "Knowing what lay ahead never made me more or less nervous… the Epic is the Epic… you know you're going to suffer."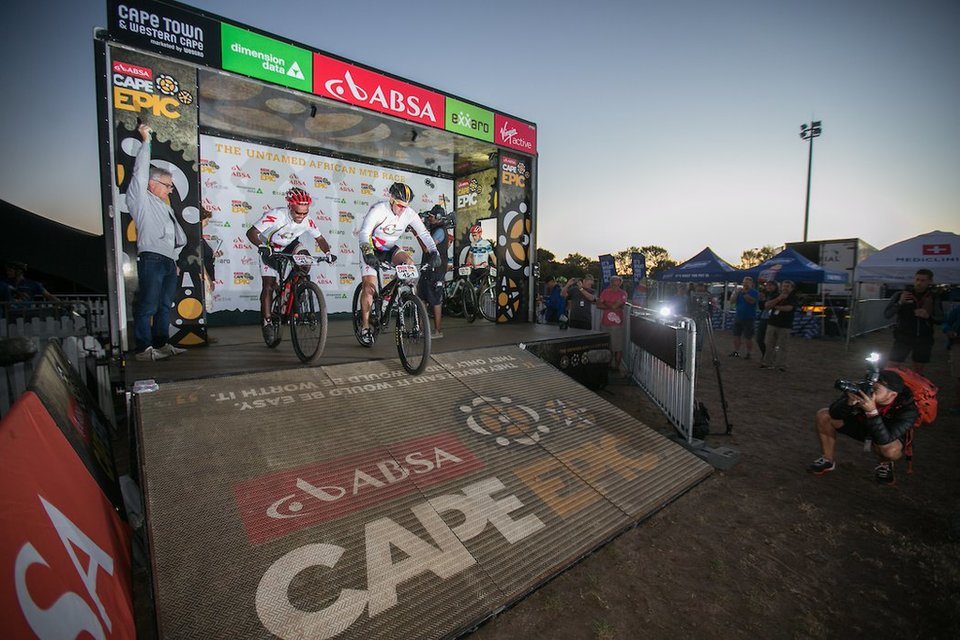 The route has famously become more technical over the years, taking teams deeper into nature. "Mountain biking takes you to such amazing places and immerses you in the environment. That has always been part of the appeal for me to ride the Absa Cape Epic. Along with the camaraderie, that's what makes the race so special. It is part of the rhythm of my life, ramping up my training every December. Then spending March with likeminded people," Beech said.
"I've made great friends along the way and I can't see that changing just because I didn't finish the 2022 race," he confirmed. "I'll definitely be back! Finishing every race was never really a goal anyway, it just sort, of happened. The Absa Cape Epic became part of my life and then after 10 years when all the 10-time finishers were honoured it became a more formal thing."
"Completing every edition requires a lot of luck really," Beech added. "In 2020 I was definitely not ready and was actually relieved when the race was cancelled, because I'm not sure I would have made it. Then this year I was probably fitter than ever. Coming off the October Epic, of 2021, I'd been riding a lot and was feeling great. Sometimes Mother Nature has other ideas though and the heat just got to me on Stage 1 of 2022. Louis [Smith] was a great partner that day and helped nurse me to the finish line in Lourensford. After crossing the line, I was so dehydrated and exhausted I couldn't even uncleat and just fell over. They took me to hospital and I was kept overnight for observation with what could have developed into renal failure."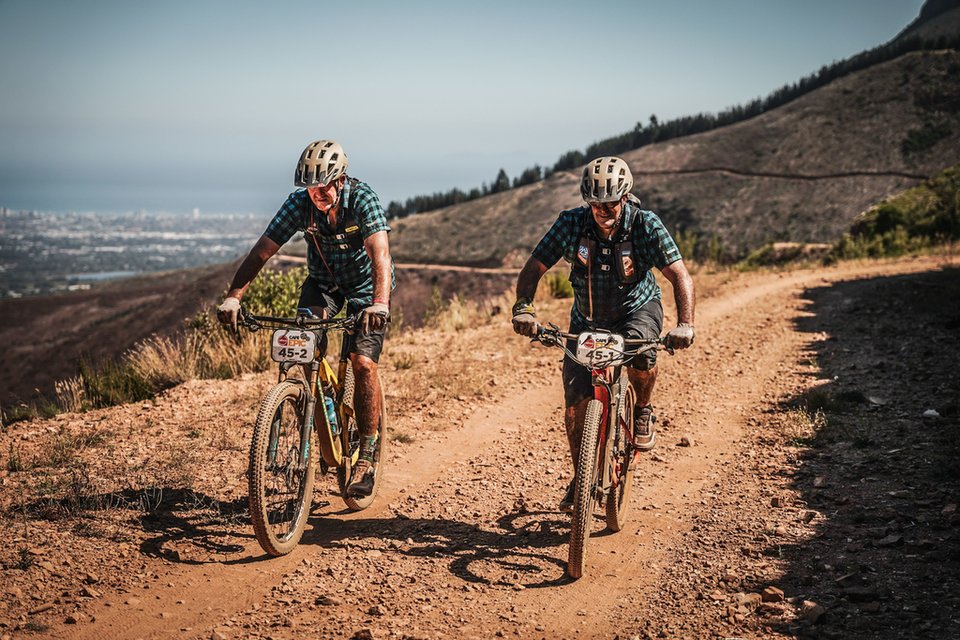 "It's tough to admit but lying there I was actually relieved I wouldn't have to ride Stage 2. But now, a few months later I'm ready to go again. I'm looking forward to ramping up my training and getting ready for the 2023 Absa Cape Epic!"
As for the three remaining Last Lions, Beech has no inclination of who will be the final rider to finish every edition. "I wouldn't bet against any of them," he cautioned. "Hannele, Mike and John are all supremely motivated and are tough as nails. Their ability to endure and mentally force their bodies through adversity is incredible. There is simply no way of predicting who will be the final Lion." You do not complete 18 Absa Cape Epics without overcoming adversity. 17.2 Untamed African Mountain Bike Races is rather remarkable too. Especially given that 2022 was just a reset for Craig Beech and his epic affair.
The 19th edition of the Absa Cape Epic is set to be as gruelling as every edition prior and it pits teams against a mammoth 658 kilometres and 15 775 metres of climbing. These are the known challenges and teams are warned that what's down on paper is seldom the full story in Africa; the Last Lions are well aware of this fact. To see how Craig Beech, and the remaining three Last Lions fare, tune in to the daily Live Broadcast of the Absa Cape Epic from 19-26 March on YouTube and Facebook!