Not since 2008 has the Absa Cape Epic visited the Paardenberg. 2023 brings exploration to the area, racing trails which have been painstakingly built over the last decade. Exploring the growing network of trails around Paardenberg and Stanford requires a trek across the flatlands along the shores of the Klein Rivier Lagoon. This 15-kilometre burst, and the return leg on the northern side of the lagoon, account for 26% of the stage distance but only add single digits to the accumulated elevation gain. That means the vast majority of the 116-kilometre stage's 1 850 metres of climbing comes in a brutal 85-kilometre middle section. Thrills, like the Ultimate Southern Pass and Missing Link Trail, plus the singletracks along the banks of the Waboomsrivier are countered with climbs into the Akkadisberg and Paardenberg ranges. With opportunities for attacking racing combined with a relentless route, Stage 2 is sure to be one of the most captivating days of the 2023 race.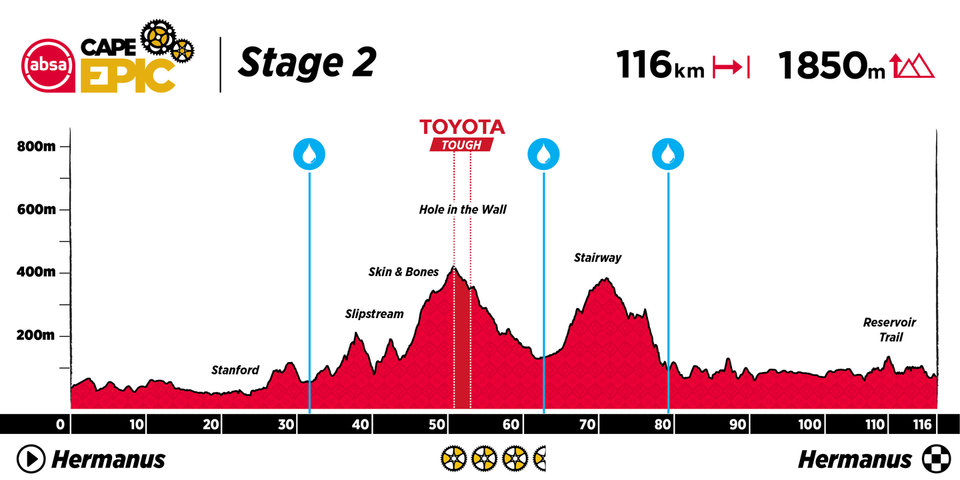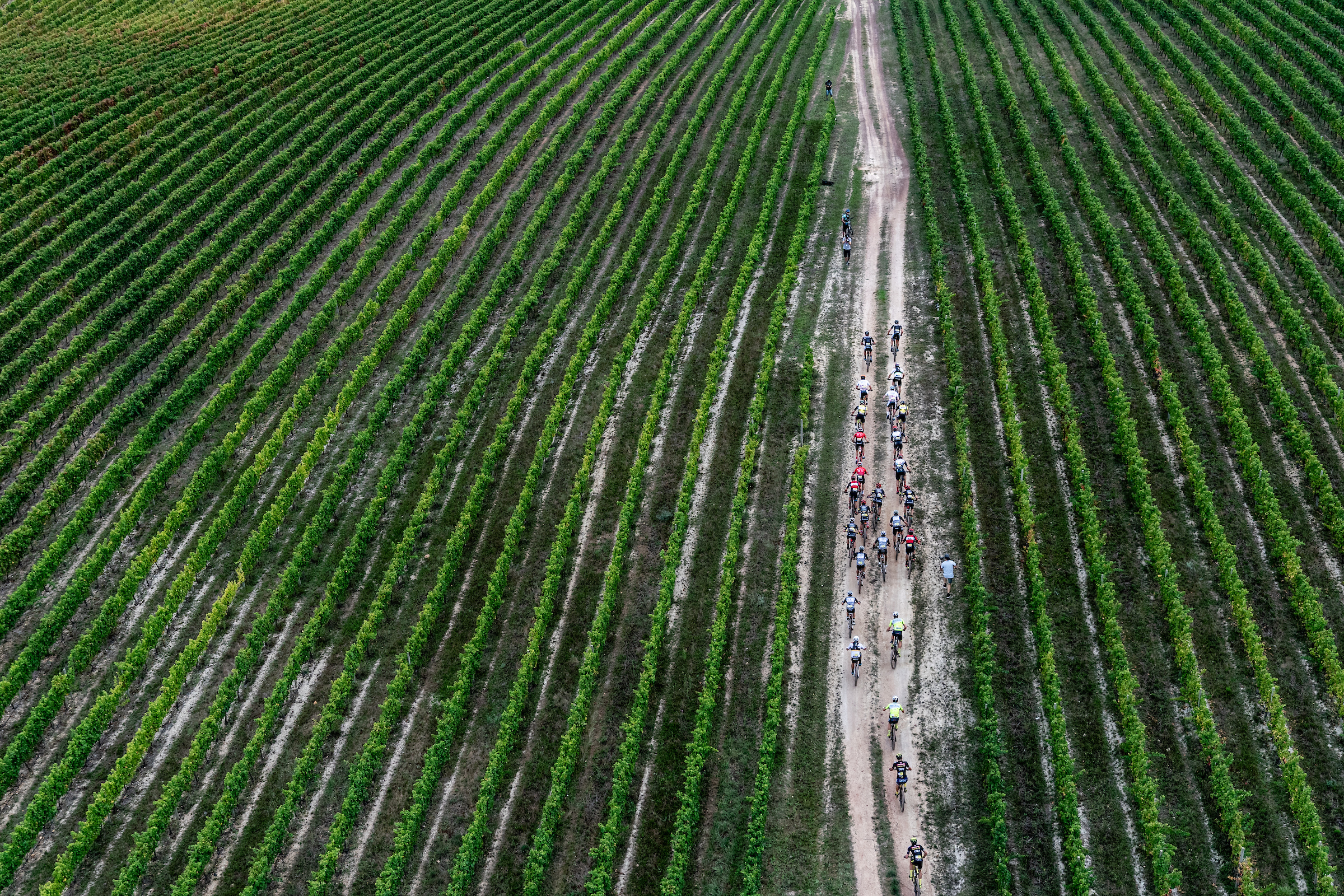 The Hemel en Aarde Valley is home to several gold medal winning wine estates, many of which will be crossed during the 2023 Absa Cape Epic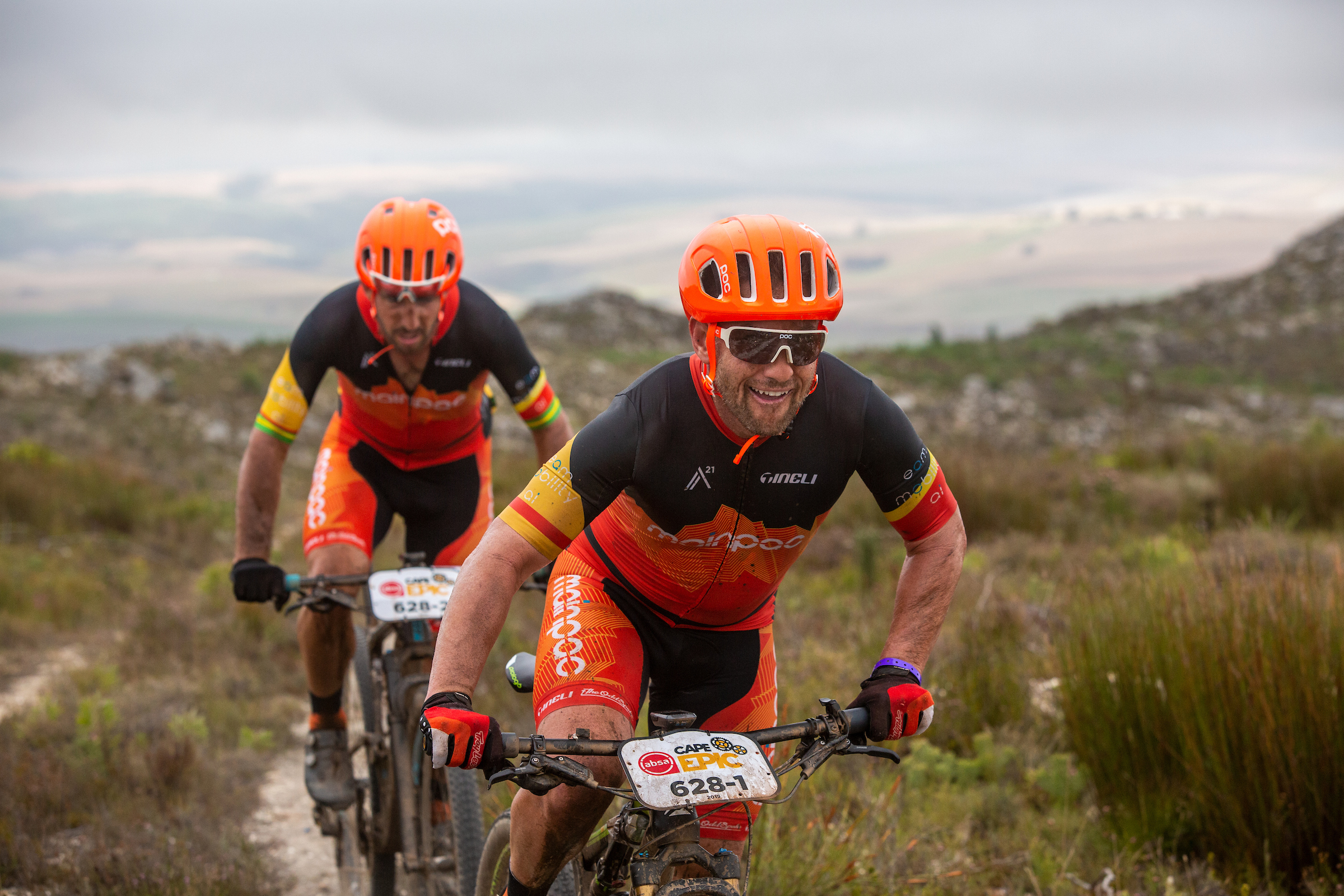 Even though the demands of Stages 1 and 2 are immense, there's always an opportunity to enjoy the moment.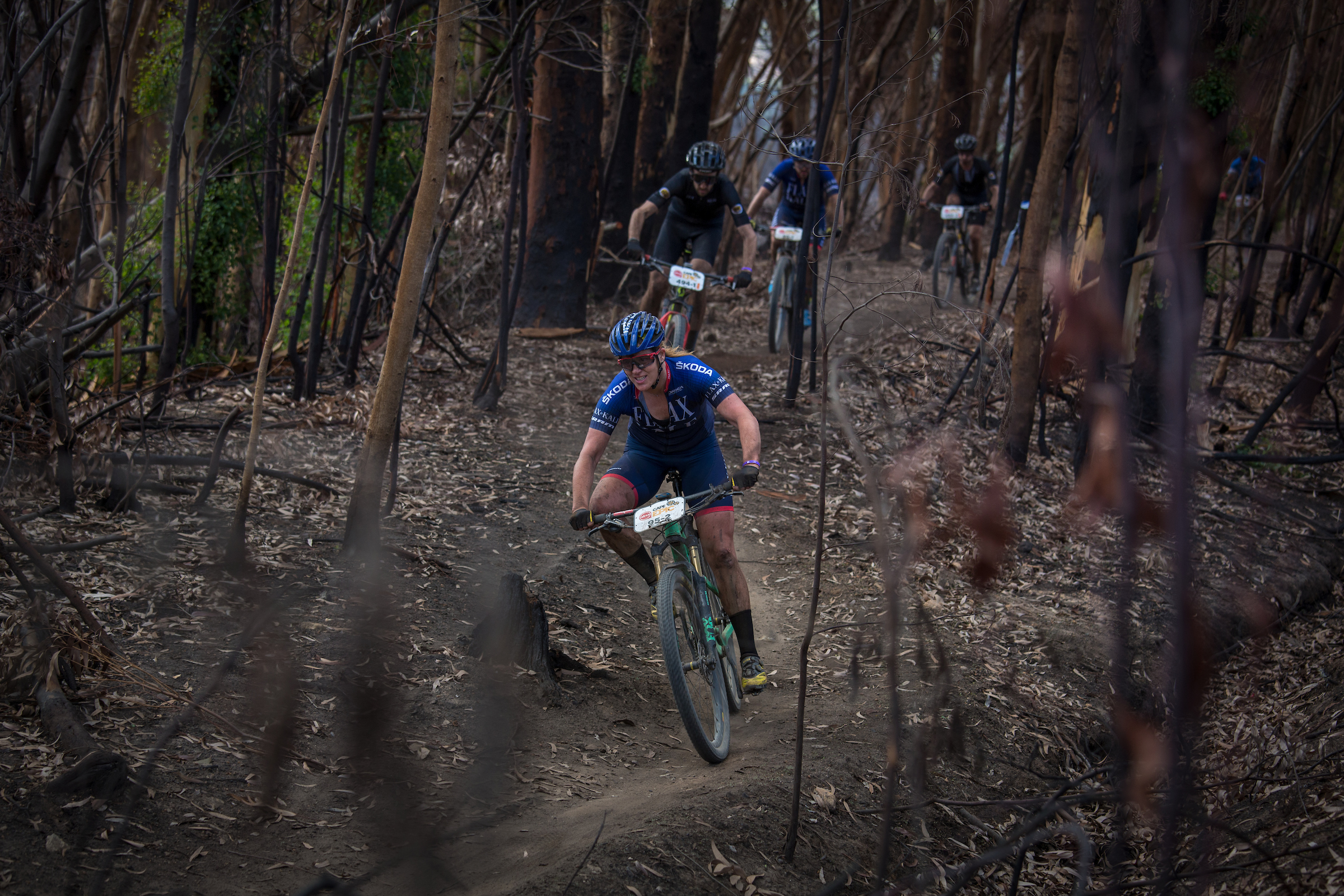 Hermanus' trails often wind through the naturally occurring Fynbos – a plant species endemic to South Africa. Fynbos acquired its name from the Dutch word fijnbosch, meaning "fine bush".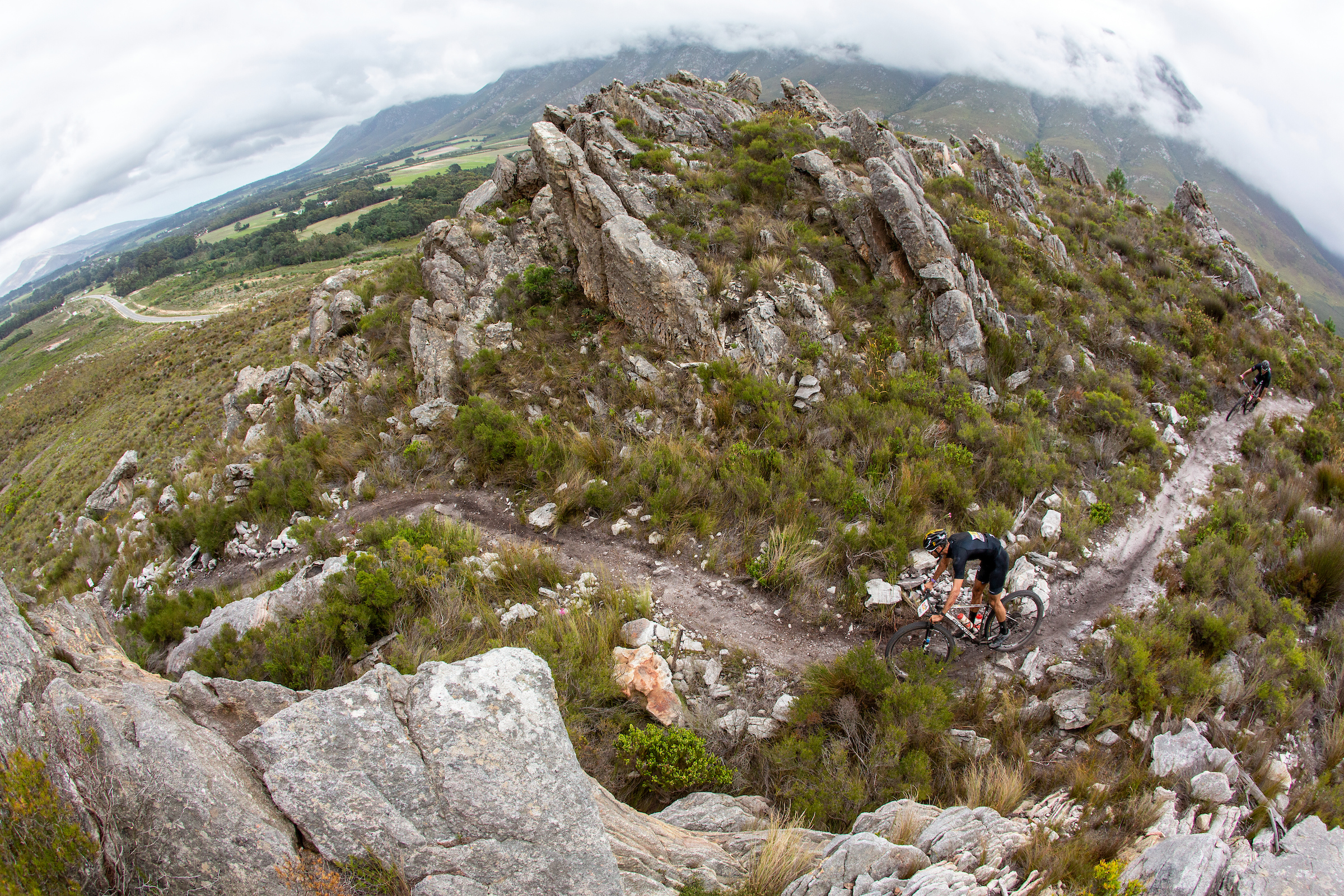 Stage 2 revisits favourites from many years prior and the racing is sure to be white hot. As are the temperatures in late March.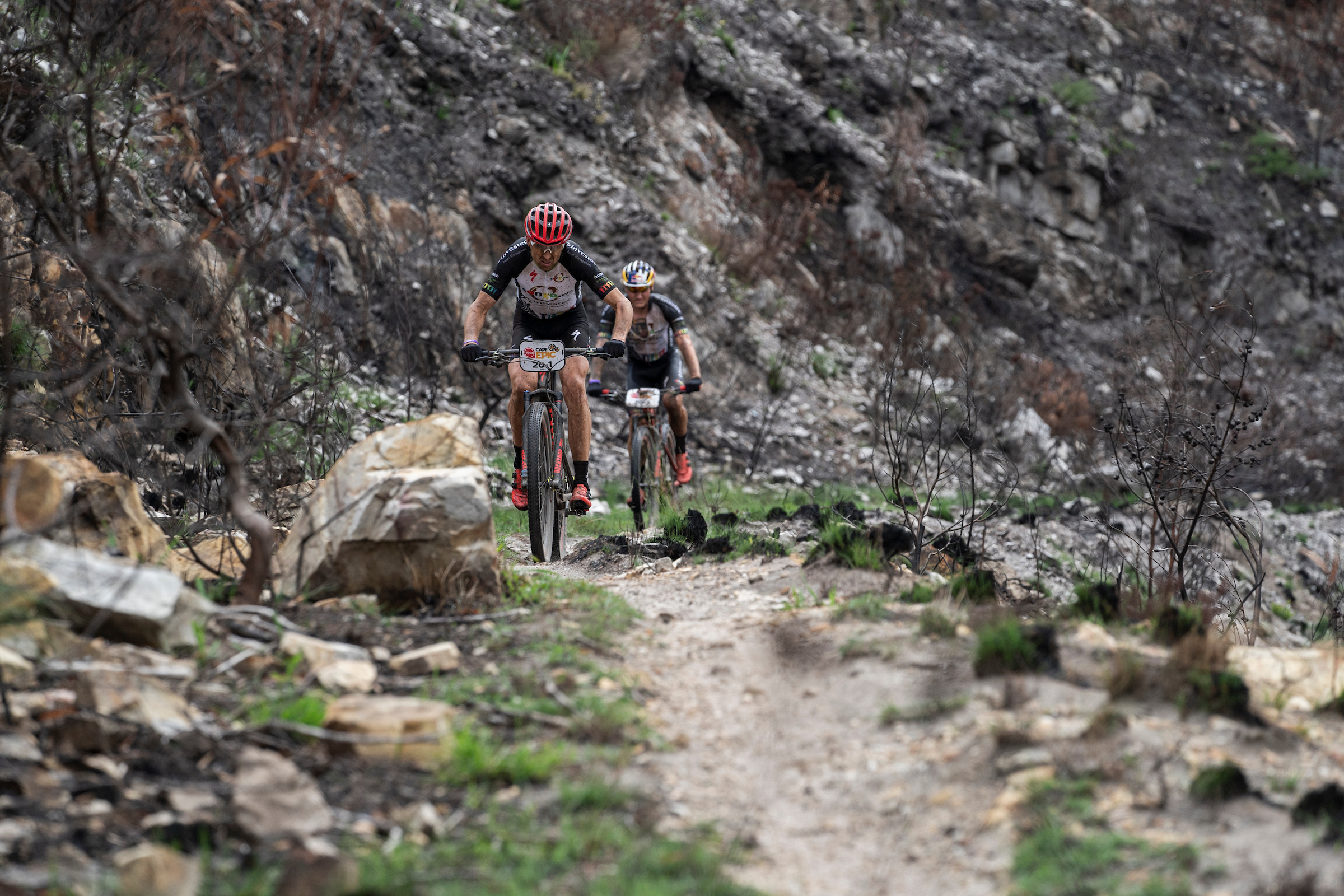 While fire devastated terrain may now be covered in green, the trails are still rugged and the climbs are still steep.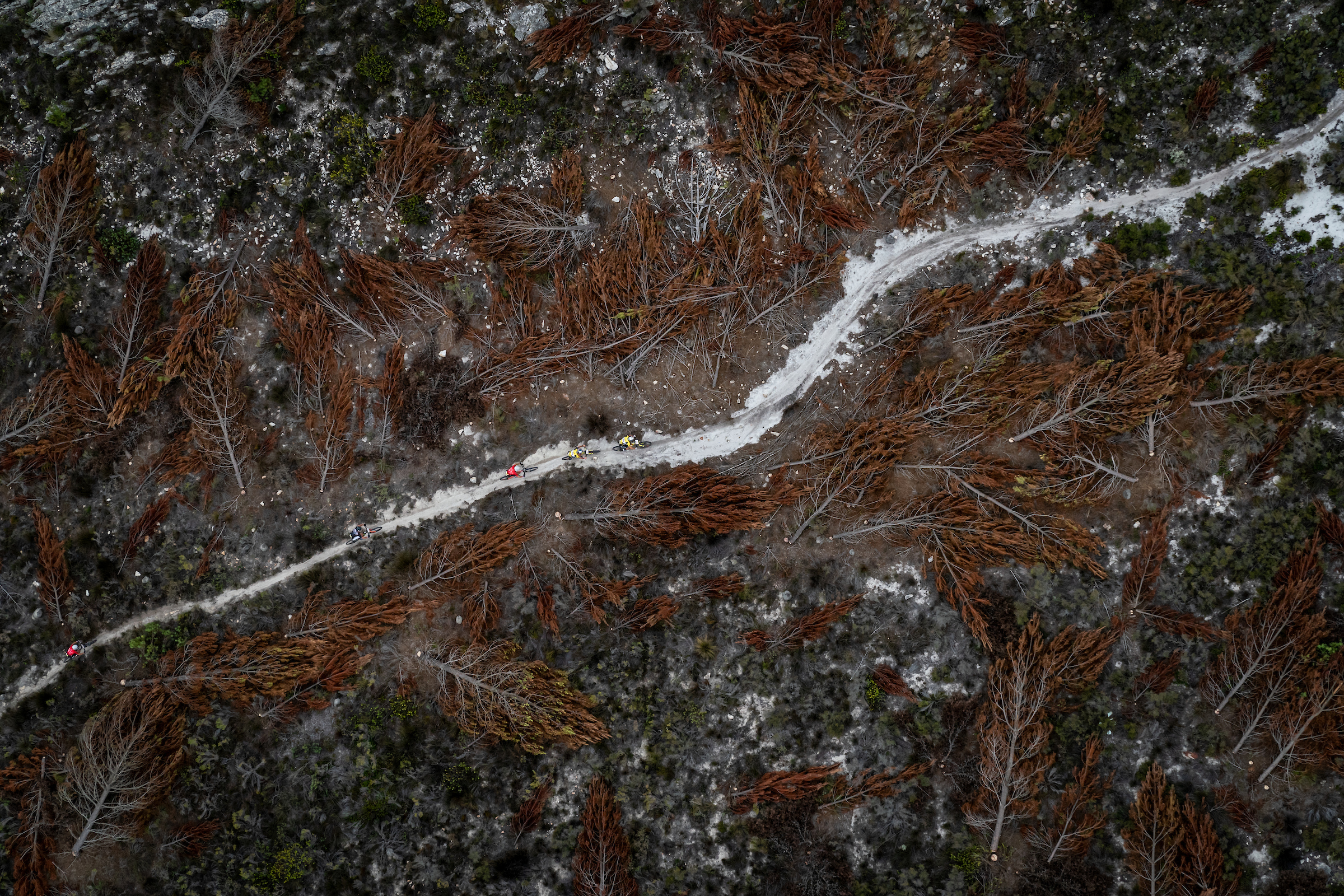 The Absa Cape Epic's last visit to Hermanus was in 2019; a lot has changed since then and teams are in for two days of limit-testing racing through a plethora of trails and micro-climates.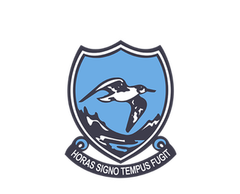 The perfect play day is highlighted by the exclusive Stanford Valley Inn trail network, one of my favourites, which has been opened to the race for the first time. For the botanists, it's fynbos and protea heaven. The further into the stage you race, the better it gets, but beware, there may be a head wind – the infamous southeaster – and two tough stages ahead.