Return to Happy Hunting Grounds in Hermanus
Schurter and Frischknecht team up to tackle the Untamed
On the previous two occasions that the Absa Cape Epic visited Hermanus Nino Schurter emerged victorious. In 2017 he and Matthias Stirnemann may have only finished fourth on Stage 1, which went over the Haarkapper Trail, but the pair emerged victorious by 8 minutes on the final general classification standings. Then, in 2019, Schurter and Lars Forster showed their dominance in the Hemel en Aarde Valley to set up their overall victory with a stage win. Now, in 2023 SCOTT-SRAM return to Schurter's happy hunting grounds, with the world's greatest mountain biker partnering Andri Frischknecht in search of glory.
SCOTT-SRAM's Nino Schurter is, unquestionably, the greatest cross-country mountain biker in the world. His participation in the 2023 Absa Cape Epic brings star appeal to the event which few other riders can hope to match. This year he will be partnered by long-time teammate, Andri Frischknecht, as the pair seek to add a third Untamed title to the squad's long honour roll.
"The Absa Cape Epic is the Tour de France of mountain biking and one of the most prestigious titles to win in the 2023 season," team principal Thomas Frischknecht stated, pointing out the importance of the event for SCOTT-SRAM. "Therefore, this race has a very high priority. There is no better way to start the season than with a successful Absa Cape Epic campaign. This race transfers so much excitement to the followers all around the world, at the time everybody is hungry to go out and kick off the season themselves."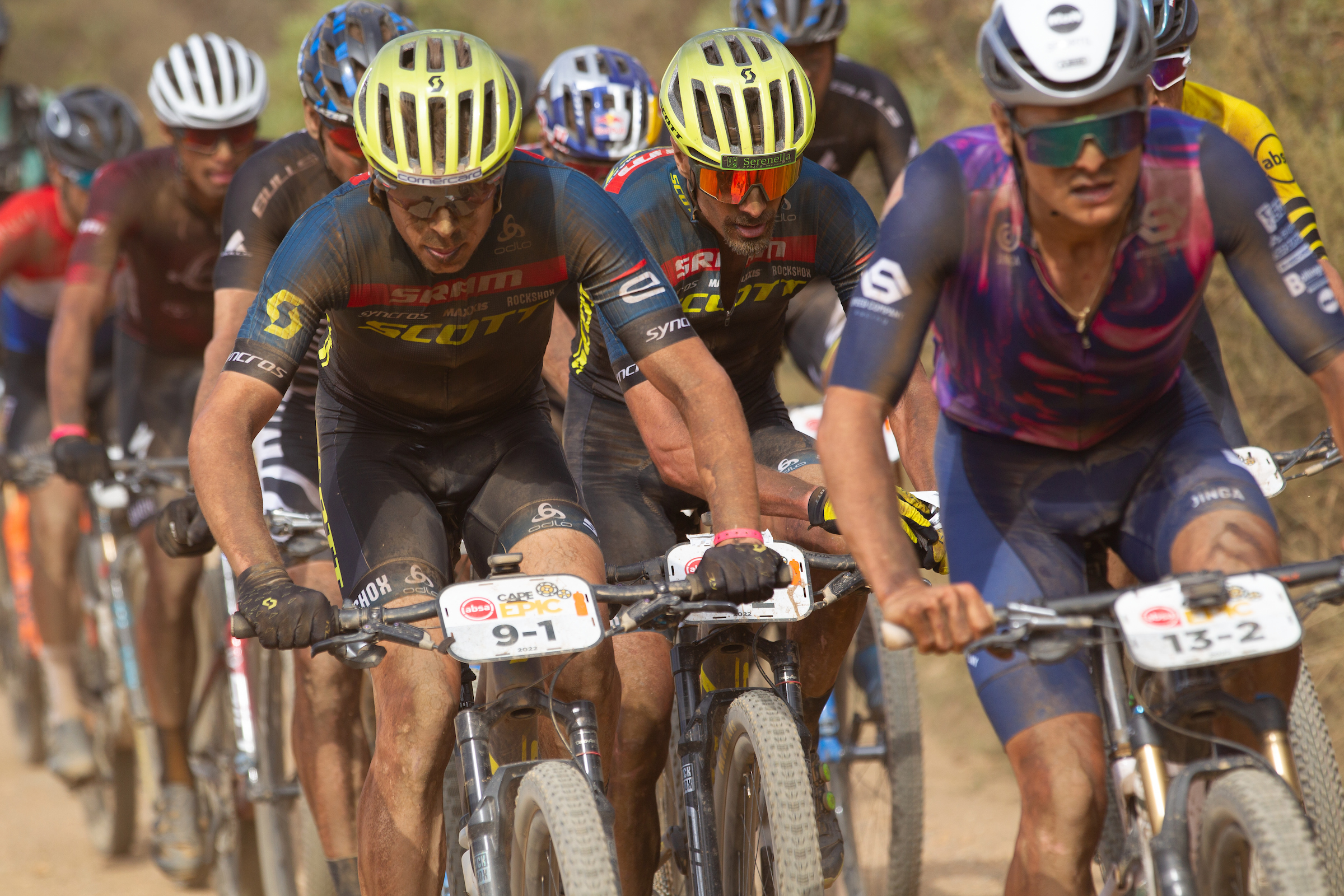 Despite Schurter's personal success in 2022, winning his tenth world championship title, the Absa Cape Epic did not go to plan. "It's no secret that last year's Absa Cape Epic was a disaster for SCOTT-SRAM" Frischknecht senior allowed. "It certainly increased the humility with which we approach the race, even more. We will do our homework and be as ready as ever. The rest of the story will be told during the race…"
Schurter hardly needs reminding of what he and Andri Frischknecht will be up against. The Swiss star has a home in Stellenbosch and spends a significant amount of time training in South Africa. "I truly love the culture and lifestyle here," Schurter smiled. "For someone like me, who lives in a cold country during the winter months, I appreciate the excellent training infrastructure around Stellenbosch tremendously. There are great trails, good training facilities and most importantly, excellent weather. This is all very easily accessible too, as we can fly direct from Switzerland to Cape Town without any change in time zones."
If Schurter and Frischknecht junior were to win the 2023 Absa Cape Epic, the reigning XCO World Champion would move from, level with Burry Stander and Roel Paulissen on, two victories; to three, alongside Jaroslav Kulhavý and Stefan Sahm. Records however do not motivate Schurter. "I'm motivated to give it all at the 2023 Absa Cape Epic", he said. "If it's enough for the win this would be super exciting. But it's less about chasing records or being even with Jaro."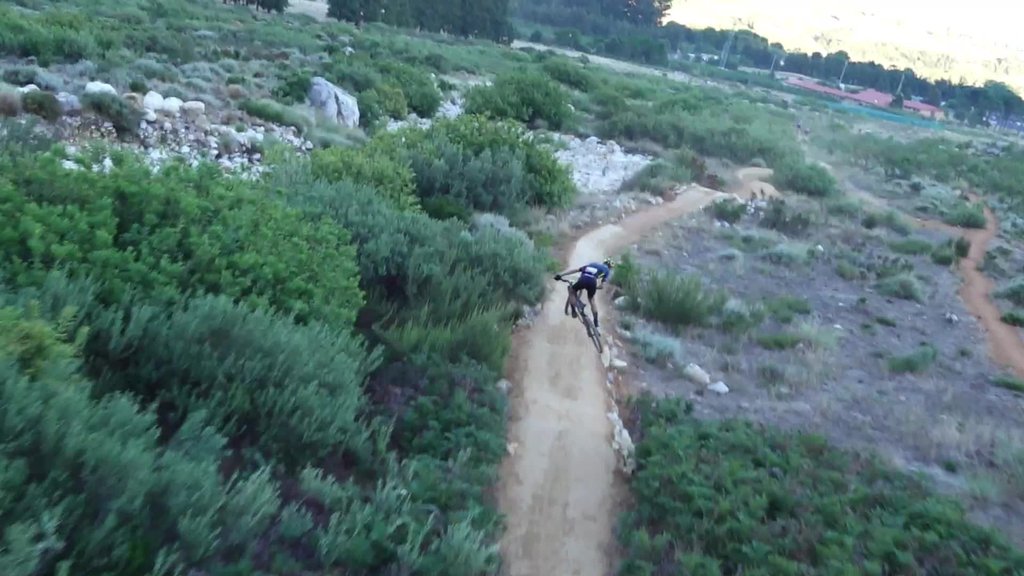 "The Absa Cape Epic is never predictable," he continued. "So, I hold myself back from making any predictions of how other teams or even how we will perform and race. I've learned the race can easily go both ways. To the good or to the bad, as we experienced last year. I like the route of this year's race and I take starting in Hermanus, as we did in the years when we won the overall, as a positive sign. But I don't believe this is the match winning element. The team that is in the best shape, with the best of luck, for all eight days will take the race."
Schurter's partner for the nineteenth edition, will be making his fifth Absa Cape Epic appearance. Andri Frischknecht is thus not short on experience. "I do have some good experience in stage racing, also because I have done the SPAR Swiss Epic a few times" he said. "To me it's important to communicate with my partner and also have fun during the race, because the race itself is hard enough on the body so you have to be in good spirit to perform at your best."
The pair have been teammates at SCOTT-SRAM since Frischknecht stepped up into the elite ranks. "We were supposed to race the Absa Cape Epic together in 2017, when Nino won it with Matthias Stirnemann," he explained. "But before the race I had some issues with my knee so we decided to change partners. In that race back then I had an impact on the race, winning two stages with Michiel van der Heijden. Everyone was having a hard but good time that year. Because of those experiences, I think I know exactly what is coming physically, but mentally I don't know. If the race and the luck is on our side we will perform well."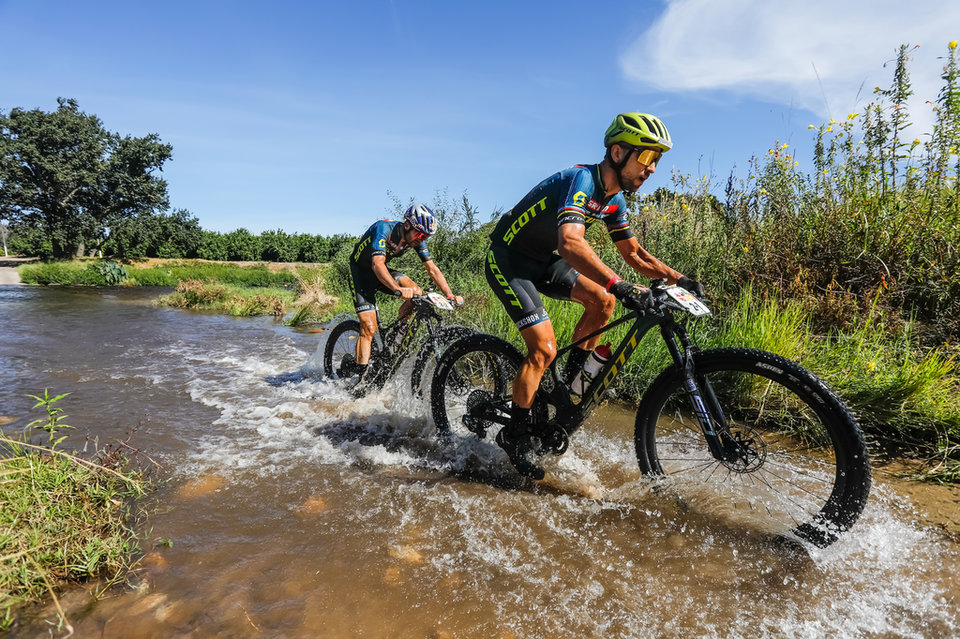 "The thing with Absa Cape Epic is that everybody can be fast, you just never know until you're there," Andri Frischknecht warned with a grin. "Some guys may look fast on paper but they are not. And there are teams like Speed Company – washing their own bikes, with only one member of staff – killing everybody. We will see after day four who is in the mix…"
The one factor which will not be in the favour of SCOTT-SRAM in 2023 is the numerical odds. "Unlike other years there will be only one SCOTT-SRAM team in the pro race," Thomas Frischknecht confirmed. "But we have covered ourselves with back-up," he concluded mysteriously.
Stay tuned to the Absa Cape Epic social media platforms, and www.epic-series.com/capeepic.
Follow @capeepic on Instagram or like the Cape Epic Facebook page for regular updates.