Rusty Gate is, unquestionably, among The Race That Measures All's most revered climbs. Usually, the assault on it features a pre-amble, a warm-up; but not so in 2022. Leaving Elandskloof, it's Rusty Gate from the starting blocks, followed by undulating kilometres along the banks of the Theewaterskloof Dam. The eastern ascent of Franschhoek Pass provides the race's longest section of asphalt, before a trail new to mountain bikers leads the race into the picturesque Huguenot village. More singletracks await on the banks of the Berg River Dam before the route crosses the river; from there it is uphill once more, first gradually and then steeply, over Botmaskop. The day's final descent to Stellenbosch hints at the rewarding riding still to come in the Absa Cape Epic.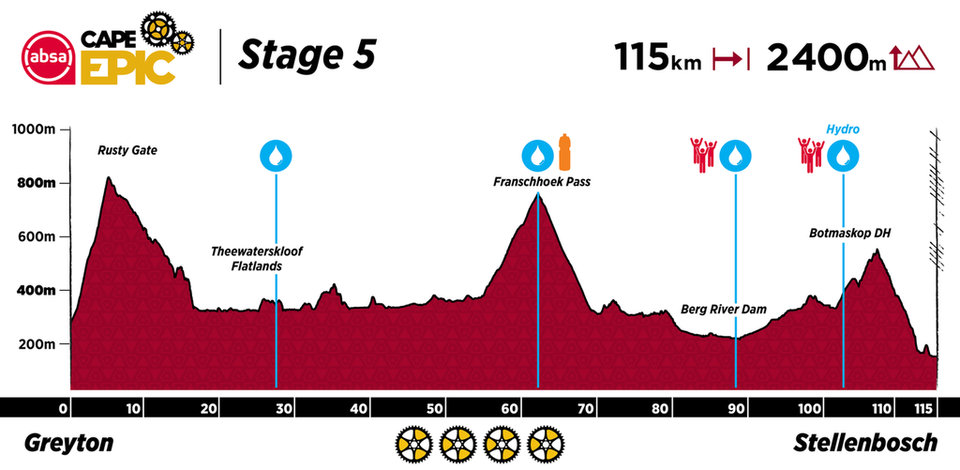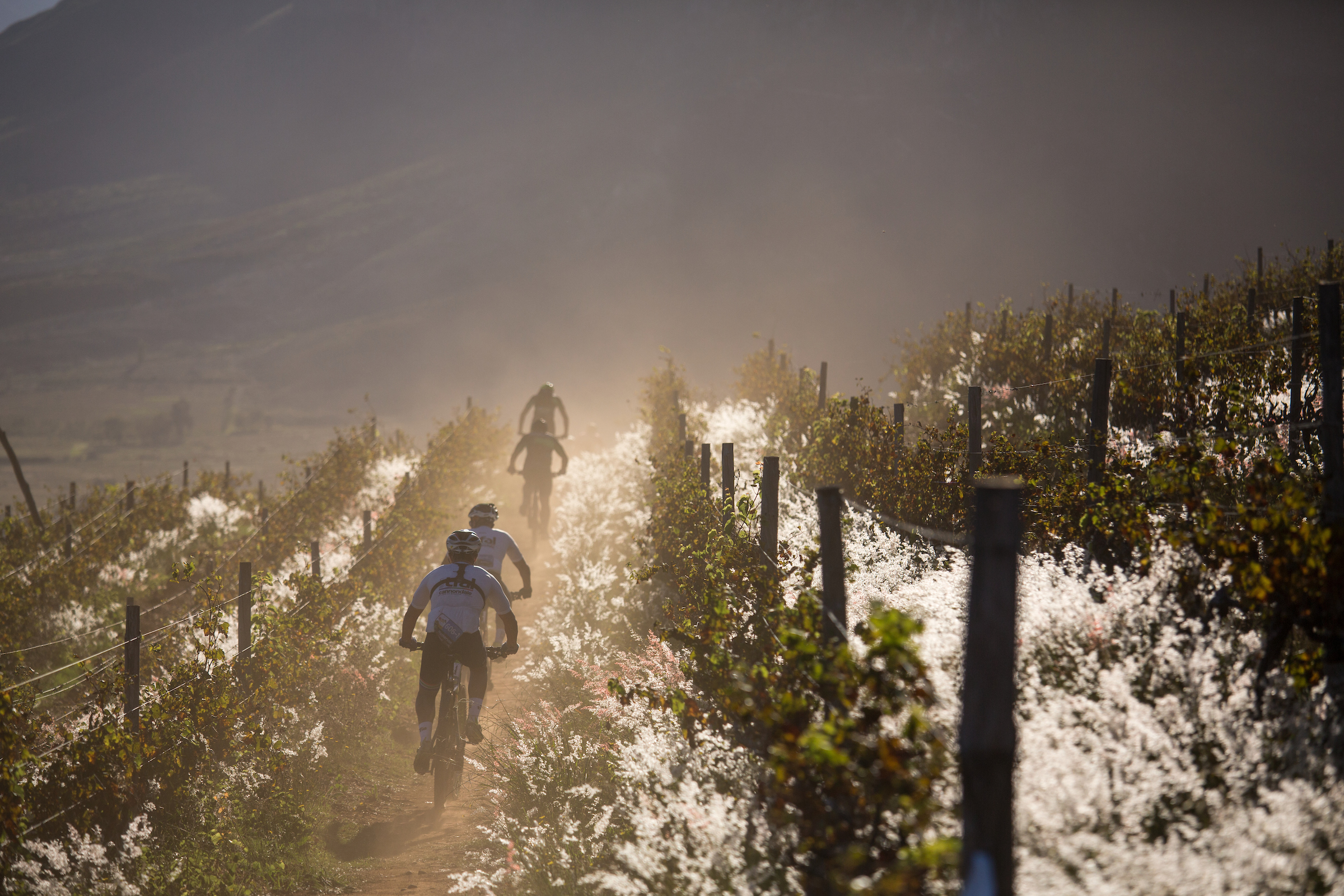 Stellenbosch's endless supply of vineyards are set to be explored during the 2022 Absa Cape Epic.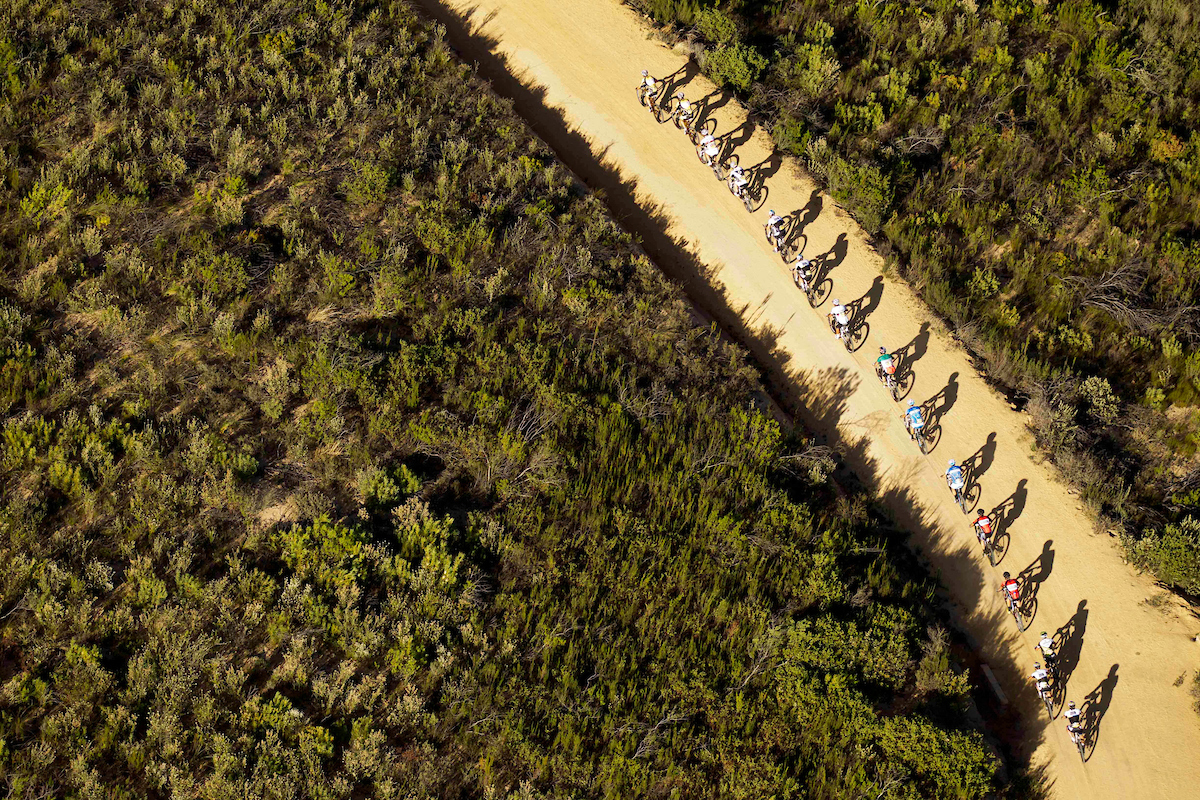 A string of riders driving the pace during the a recent visit to the trail Mecca that is Stellenbosch.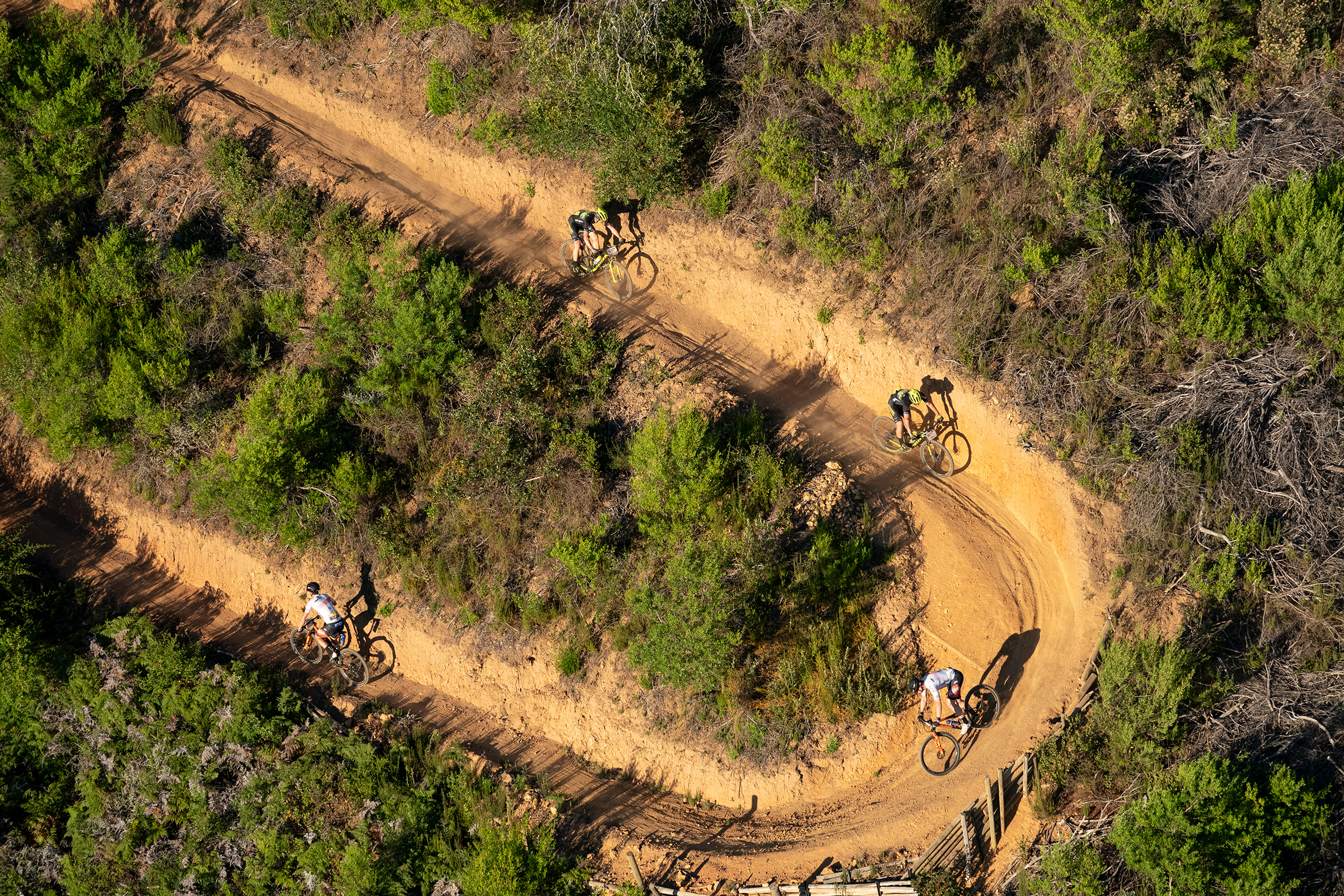 While Stage 5 features a portion of asphalt, on Franschhoek Pass, it rewards with incredible trails once back onto the dirt.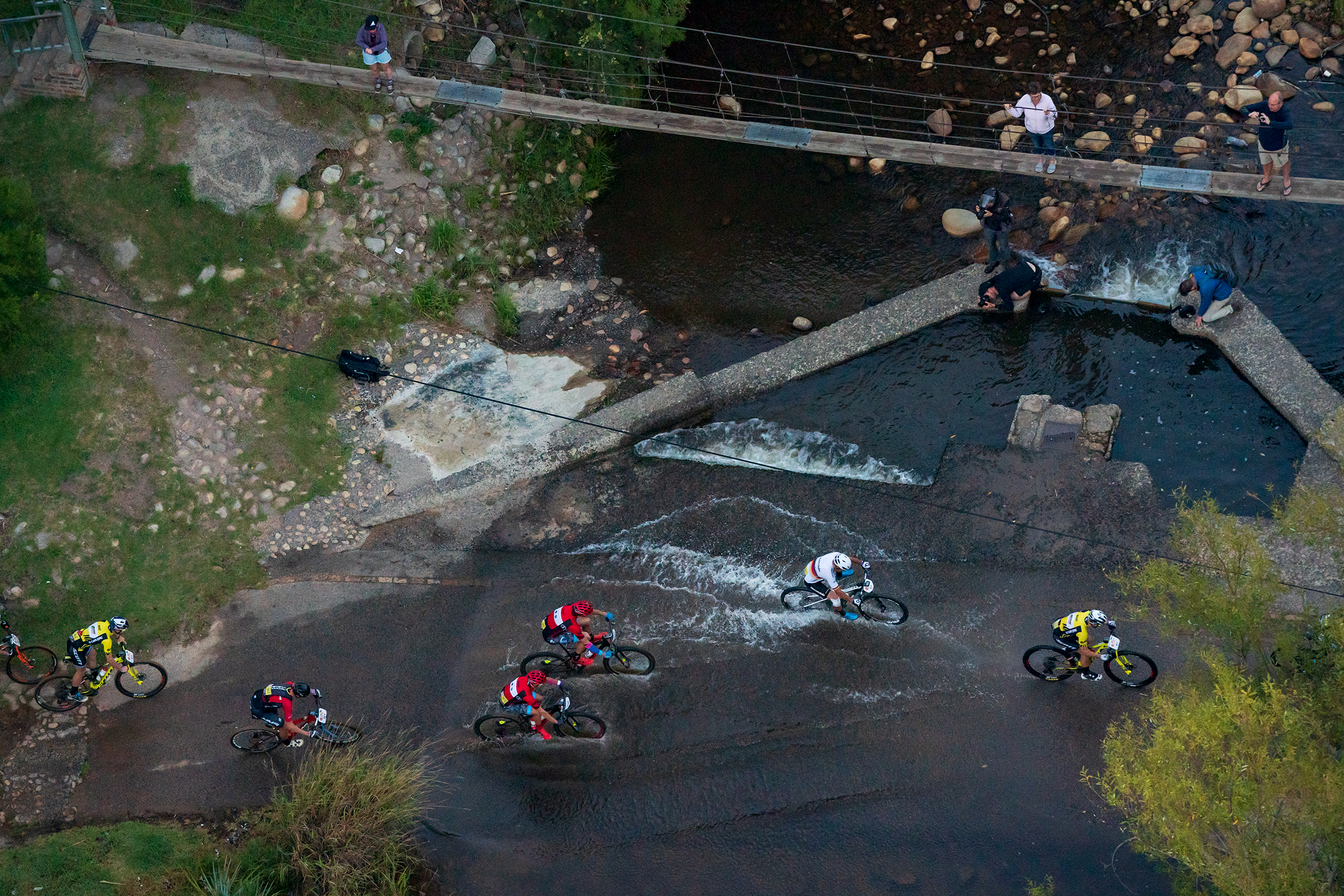 Nino Schurter leads the elite men's field into Stellenbosch during the 2019 Absa Cape Epic.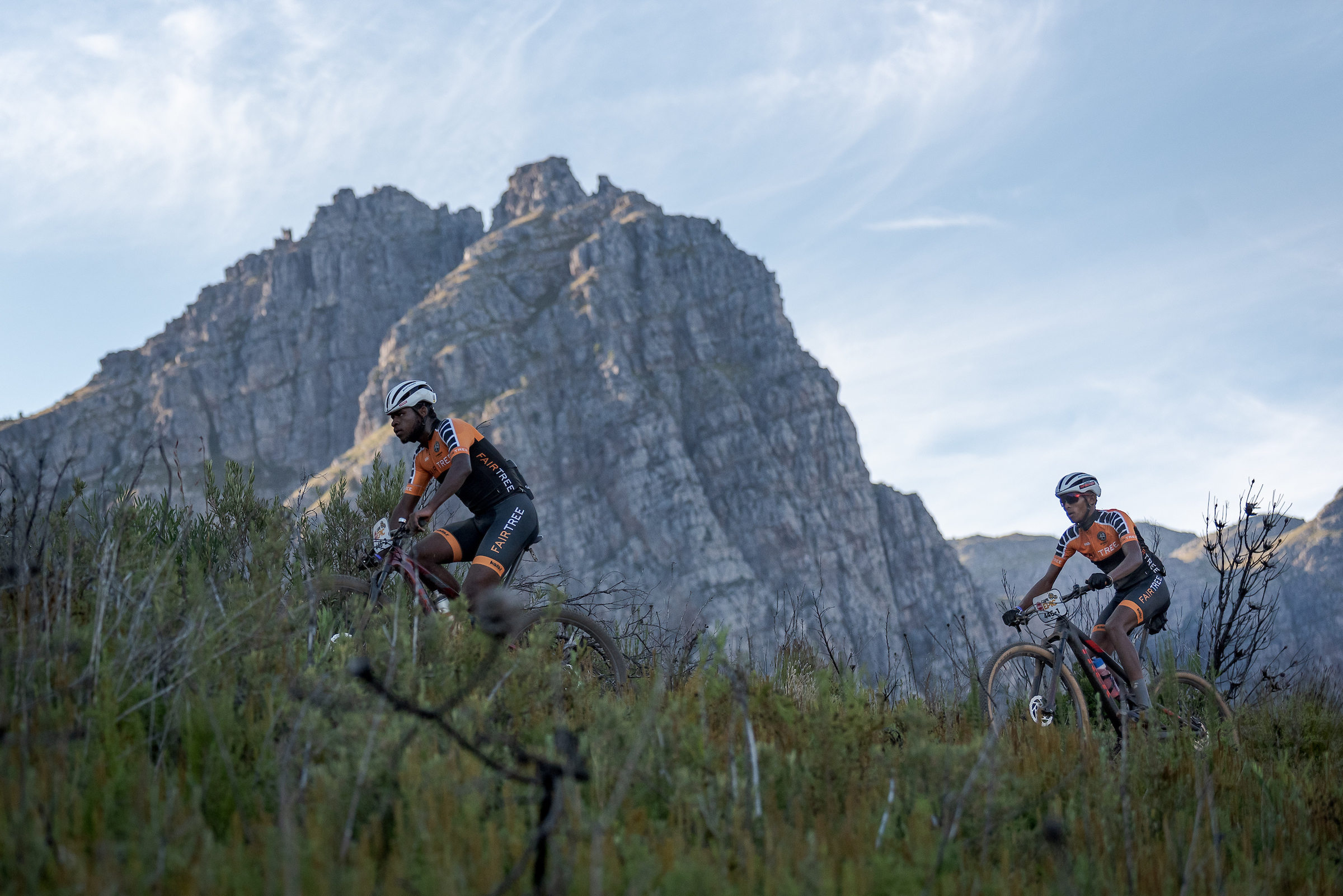 Towering mountains guard the trails of Stellenbosch and the racing to come in the remaining stages of the 2022 Absa Cape Epic.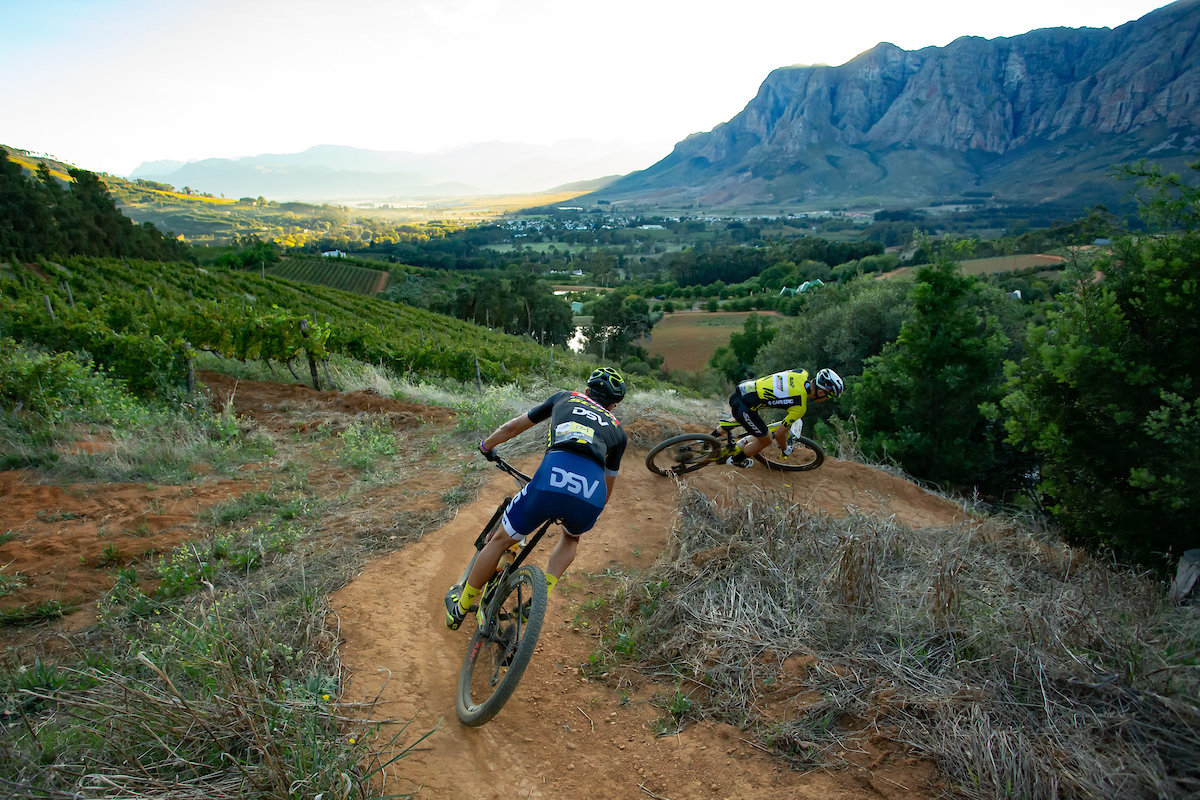 The trails of Stellenbosch have long been a favourite of the Absa Cape Epic. Many teams will use the town as a training base ahead of the 2022 event.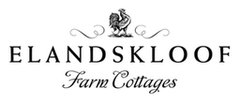 Three big climbs characterise Stage 5 and the first of the three is right out the gate – a warm up is highly recommended to get the blood flowing. Thereafter, Franschhoek Pass tests the legs but it is, fortunately, the longest stretch of asphalt in the race. The third and final climb is Helshoogte; just when you think you're at the top, think again as it then heads upward into Botmaskop. Pack your climbing legs and be sure to use the undulating riding between the climbs to recover.