After 8 days of limit-testing racing, there is a return to the good life, for those who can complete Stage 7. The Grand Finale takes teams to Val de Vie, the Valley of Life, and does so in style. On the way to Val de Vie via Idas Valley towards Stellenbosch's most famous farms, including Rustenberg, Morgenhof, Muratie and Babylonstoren are traversed on the way to the final finish line. It is not all downhill, however, as altitude has to be gained first before the fun can start. This is achieved by climbing through Rustenberg and onto the Simonsberg Trails. Muratie's Never Say Neverending thrills, before the route heads north. Crossing fabled farms on a mix of dual and singletrack the race steadily winds down. A last chance to empty the tank is provided by Val de Vie's Estate singletracks, then it's onto the polo fields and under the Absa Cape Epic's arches. The finish line appears, too soon for some but just at the right time for many others. 8 days of Untamed racing completed.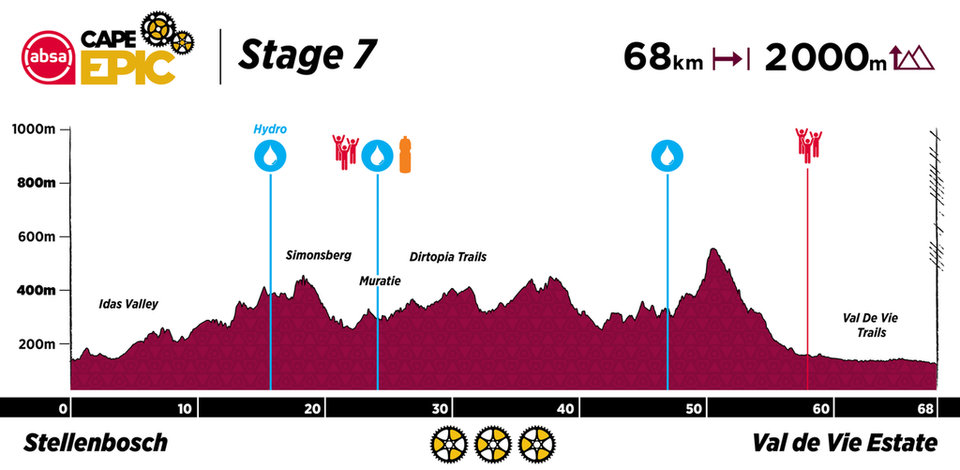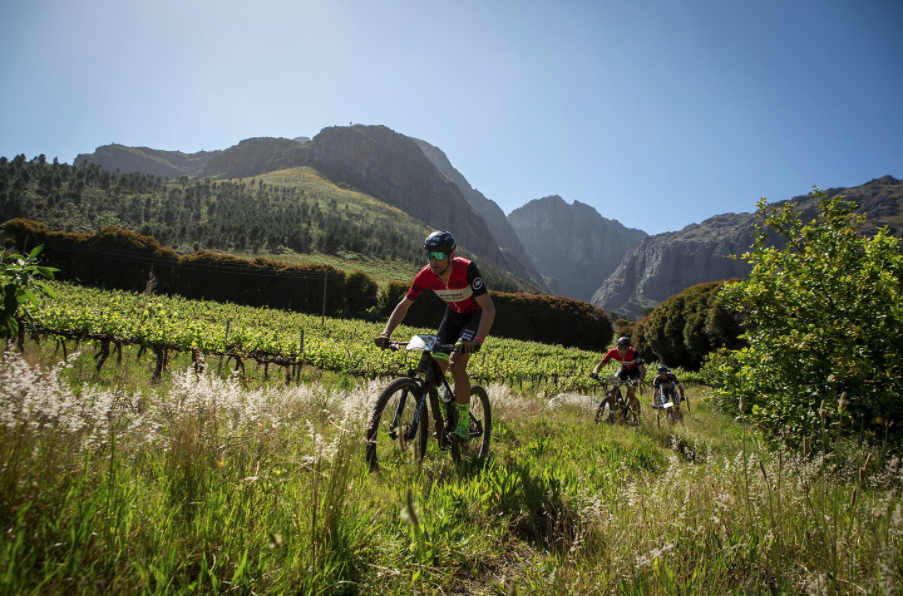 Philip Buys leads Pieter Du Toit during the final stage of the 2021 Absa Cape Epic. The pair won the Absa African Men's jersey.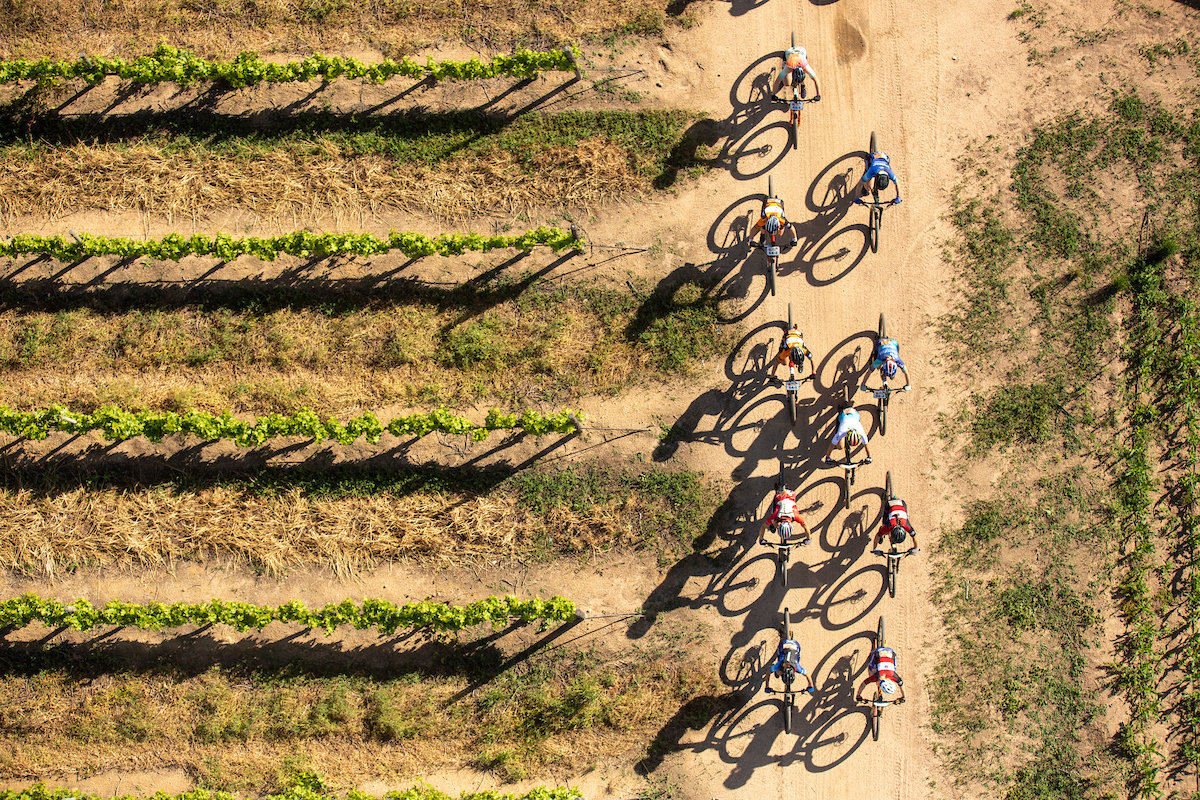 Teams can expect to navigate through kilometres of vineyards in the approach to Val de Vie Estate.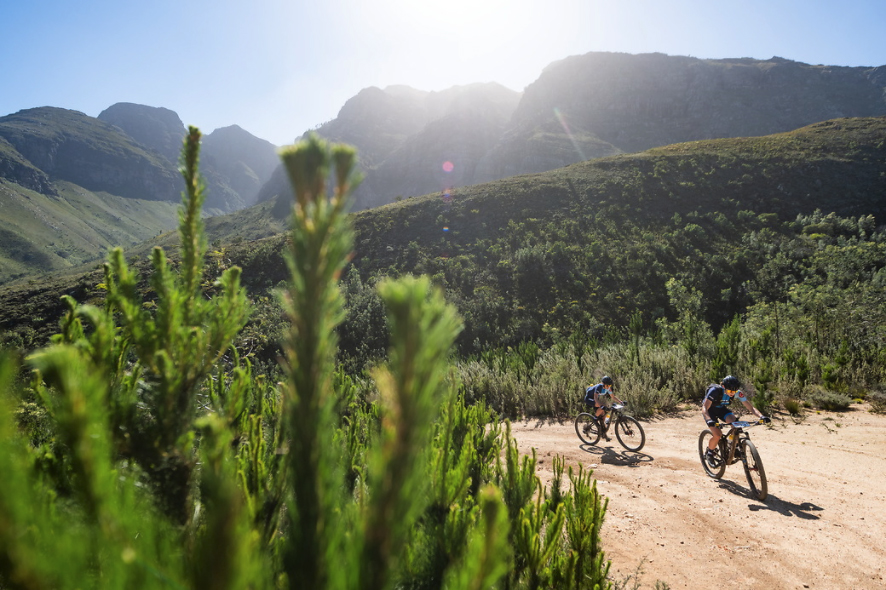 While the final stage of the 2022 Absa Cape Epic is short in distance, it is not short on challenges.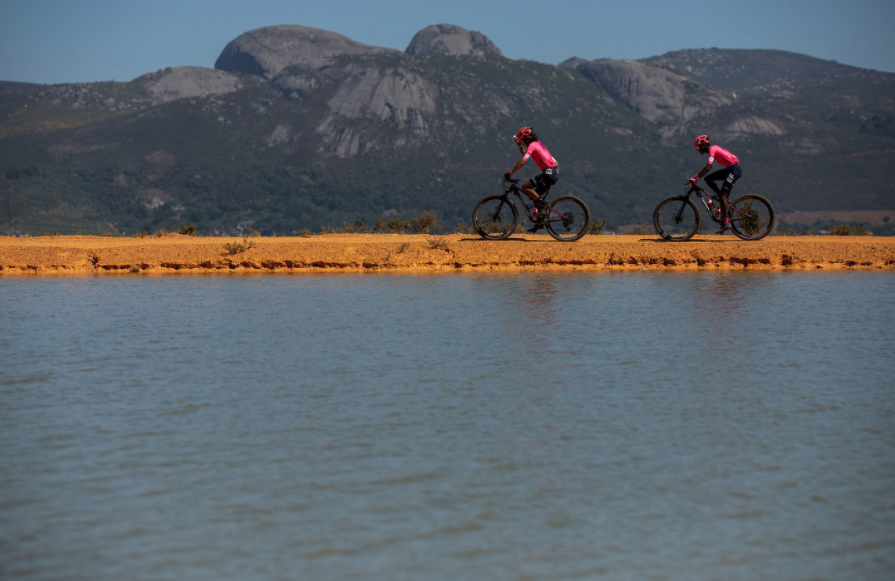 Lachlan Morton leads Kenneth Karaya towards Val de Vie during the 2021 Absa Cape Epic.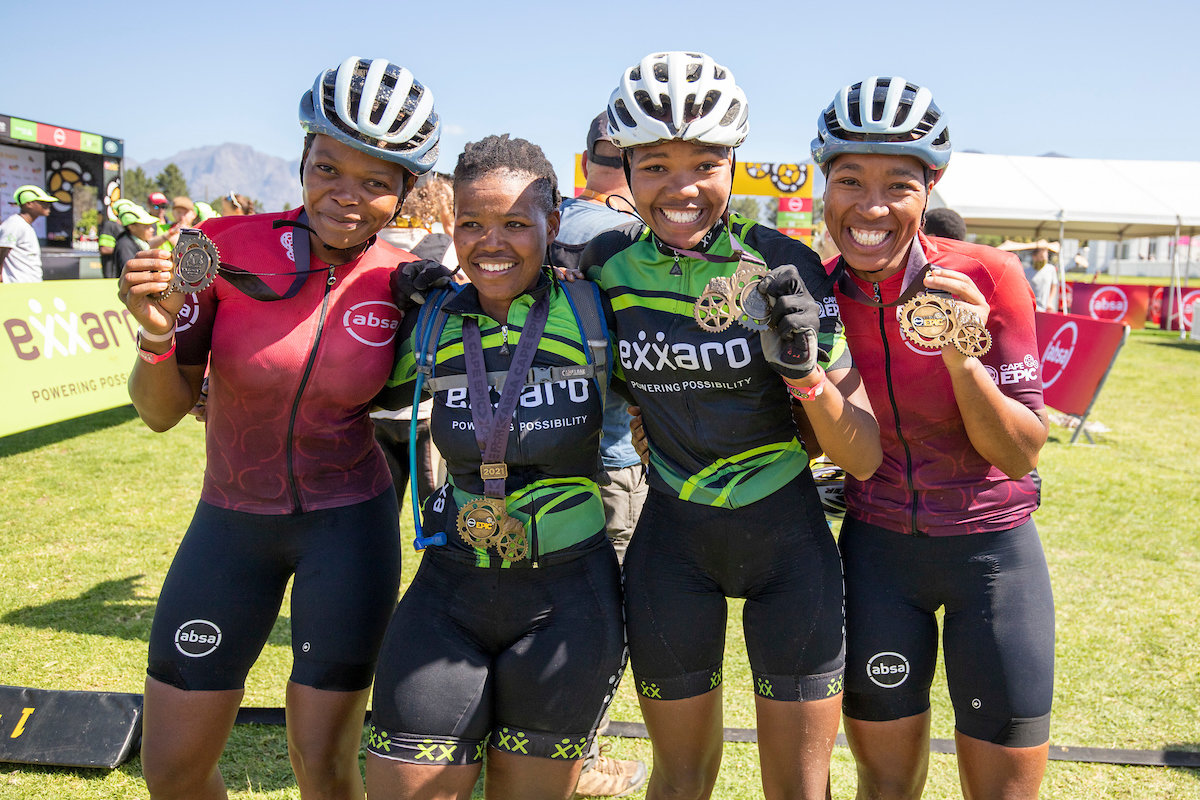 Val de Vie estate is where a hero's welcome awaits and spots in The Book of Legend are awarded.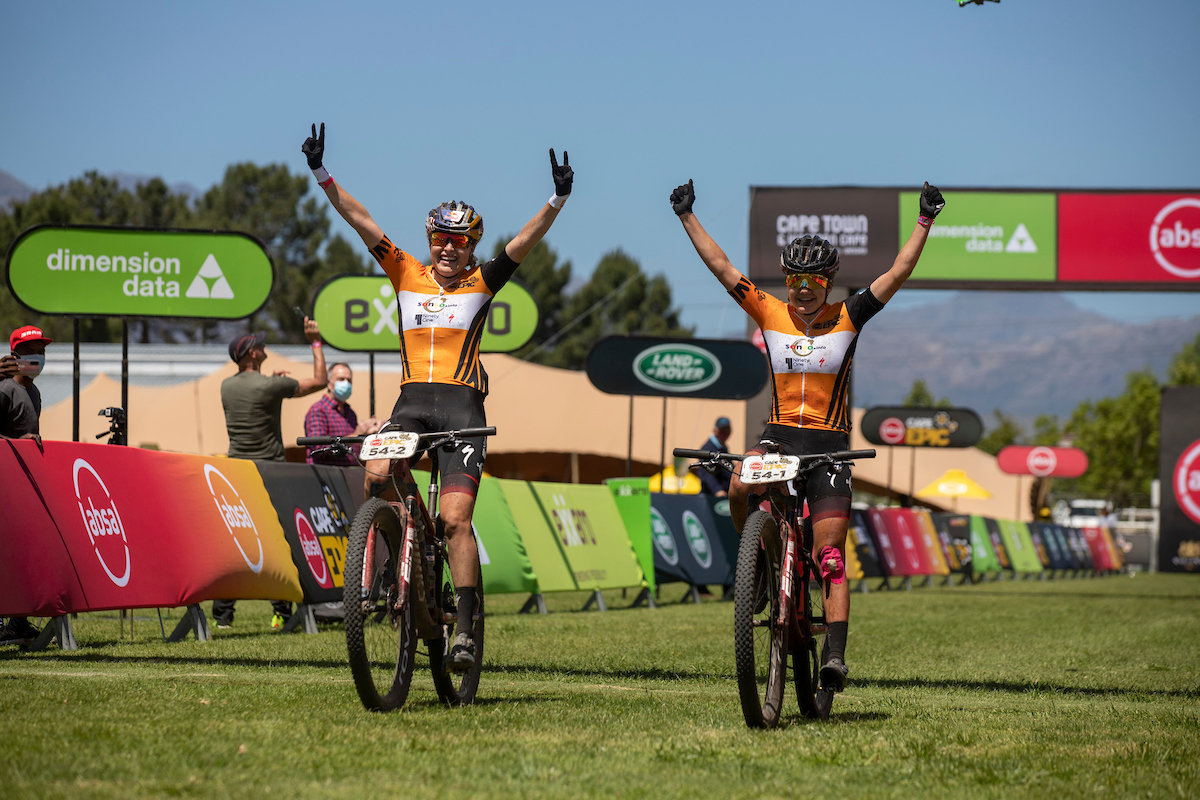 Sina Frei and Laura Stigger won every stage during the 2021 Absa Cape Epic, a feat never before achieved at the event.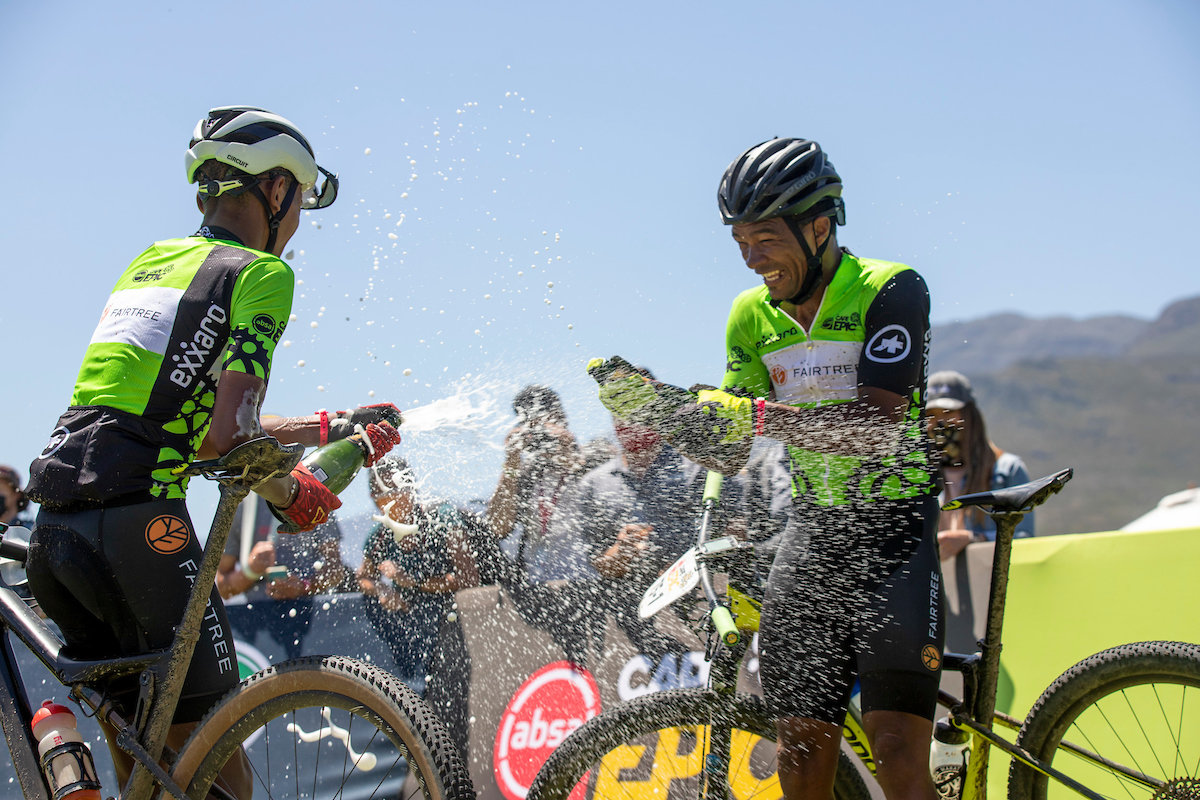 The only fitting celebration for winning a life-changing prize from Curro and Stadio is one of the Champagne kind.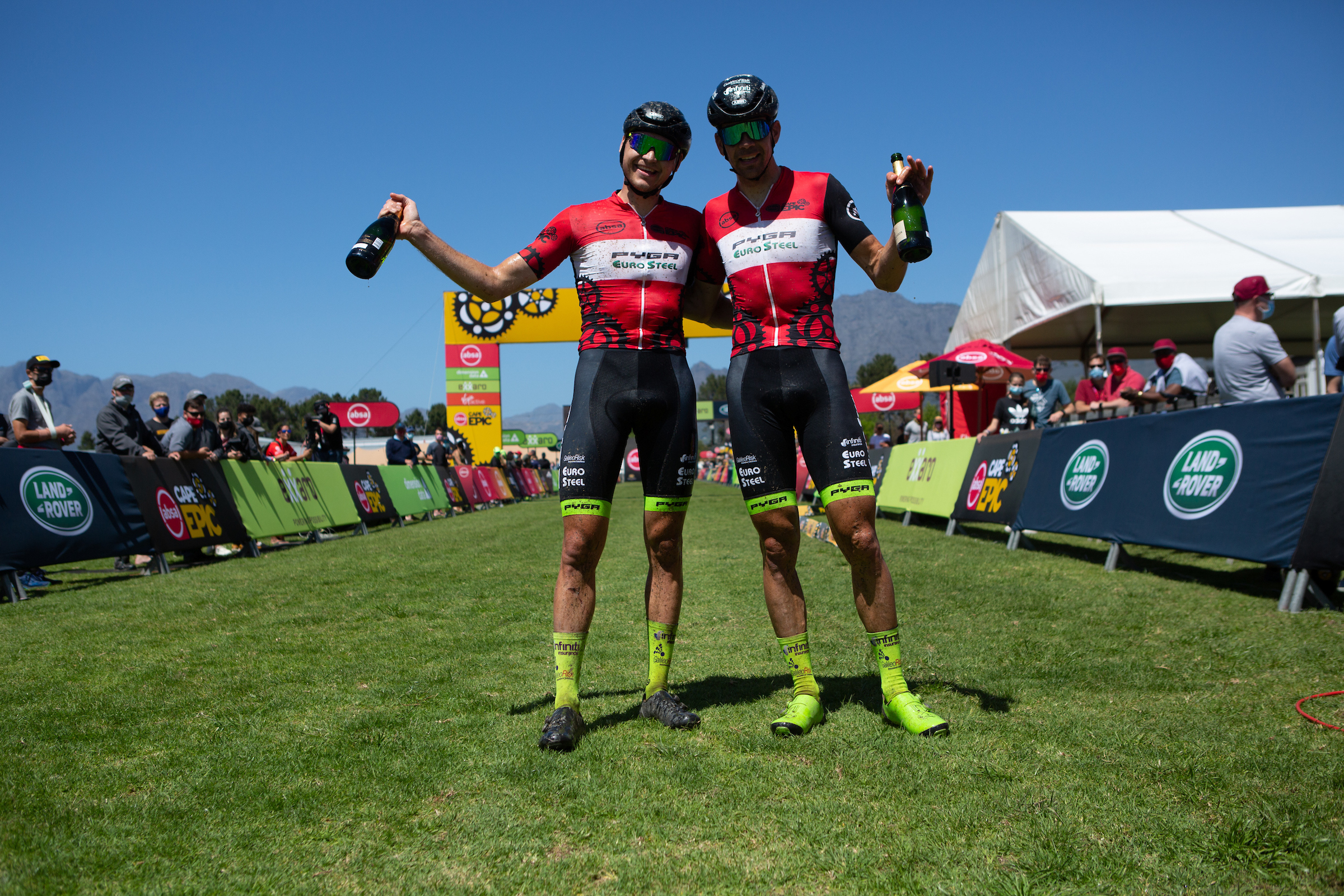 Philip Buys and Pieter Du Toit proudly dressed in their Absa African Men's leader jerseys after Stage 7 of the 2021 Absa Cape Epic.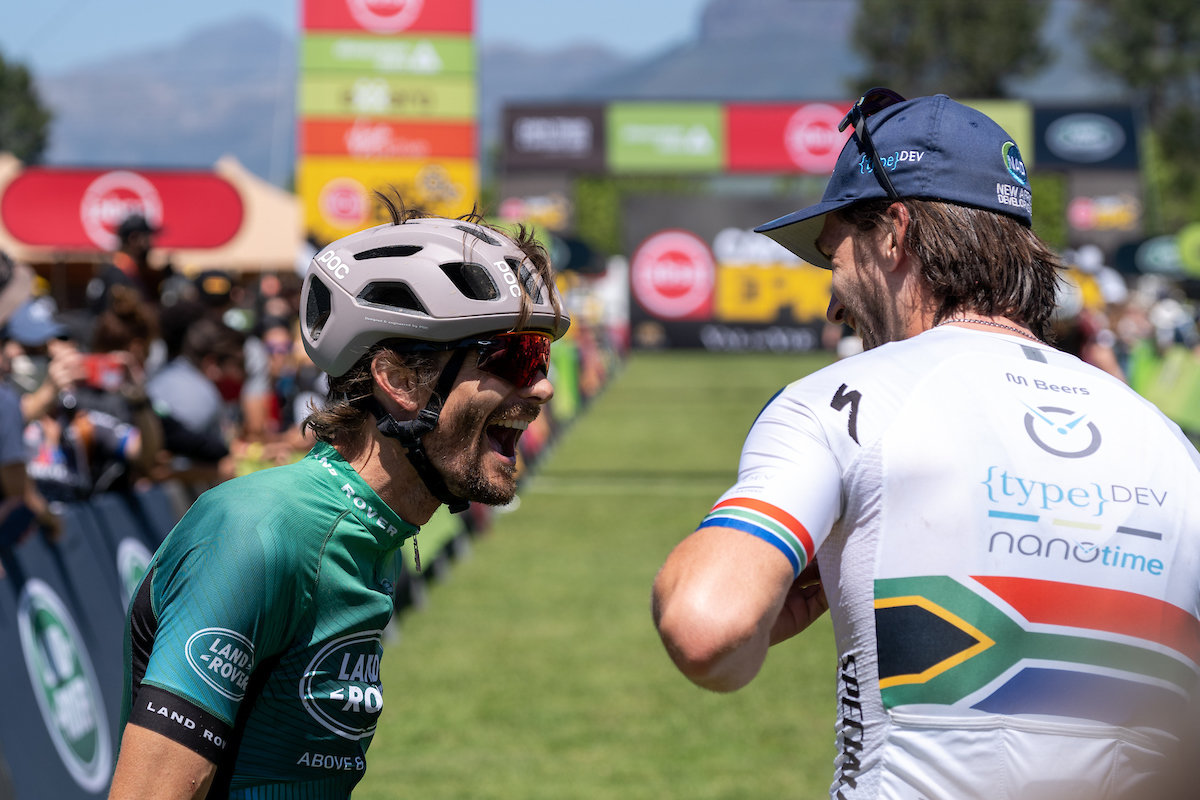 Oli Munnik celebrates Matt Beers' 2021 Absa Cape Epic victory.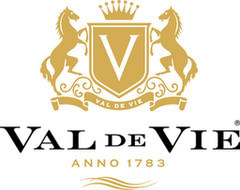 The later start on the final day gives you that extra time to celebrate the evening before, but leave the main celebrations for Sunday evening as there are still a few challenges ahead. Be focussed on the trails, ride within yourselves and enjoy every moment. You've come this far but The Race That Measures All is only over when the final finish line has been crossed.