Alps to Africa
Switzerland: Mountain Bikers soon
to be their biggest export?
For decades, Swiss mountain bikers have featured at the top of the game and have led from the front to elevate mountain biking to the level that it is at today. The secret to their success can, in some way, be attributed to their famously mountainous terrain, but it goes deeper than topography alone.
Switzerland is widely known for its spectacular peaks, scenic landscapes, and incredible trail networks. The Graubünden region is the perfect example, which makes it an ideal location for mountain biking. To capitalize on this opportunity, several youth development programs in Switzerland focus on mountain biking. These programs aim to introduce young riders to the sport, develop their skills, and provide them with the necessary training and equipment to become successful mountain bikers. These programs also emphasize the importance of safety and responsible riding. Many of the programs are run by experienced coaches and include group rides, skills clinics, and competitions. Through these programs, young riders build confidence, make new friends, and develop a lifelong love for mountain biking.
Switzerland is also home to the SPAR Swiss Epic – Europe's premier mountain bike stage race event that forms a key leg in the global Epic Series and attracts hundreds of mountain bikers to Graubünden each year to test their fitness, skill, and partnerships in a five-day race through the Alps.
In March 2023, 43 Swiss riders, many of which have played a pivotal role in the SPAR Swiss Epic, are trading the 'comfort' of their Alps for the heat, dust, and demands of Africa at the Absa Cape Epic.
The riders' experience ranges from first-timers competing in the newly introduced Amateur category to UCI professionals, to legends of the sport, racing in the Grand Masters category. Thus, reinforcing the level of ability, skill, and dedication of the Swiss.
Headlining the field are several names that stand head and shoulders above the rest.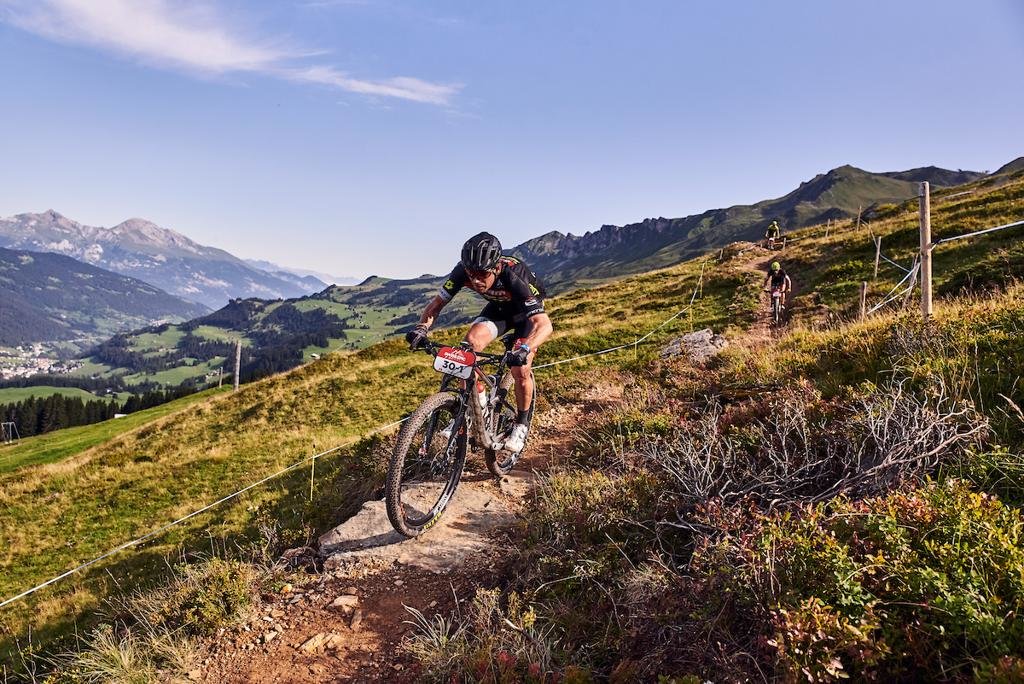 Thomas Frischknecht
Frischi, or Europe's Elder Statesman as he's known thanks to his extraordinarily long career at the top of the sport, was one of the pioneers of mountain biking and has played no small part in its development. As a former World Champion, Olympic medallist, National Champion, co-founder of the Swiss Epic, and now team principal of the world-famous SCOTT-SRAM MTB-Racing outfit, he is amongst the Swiss riders to watch at the Untamed African MTB Race; though he will not be competing for the yellow leader jerseys. Rather, he and long-time friend and race partner Urs Gerig, also from Switzerland, will be tackling the Grand Masters category.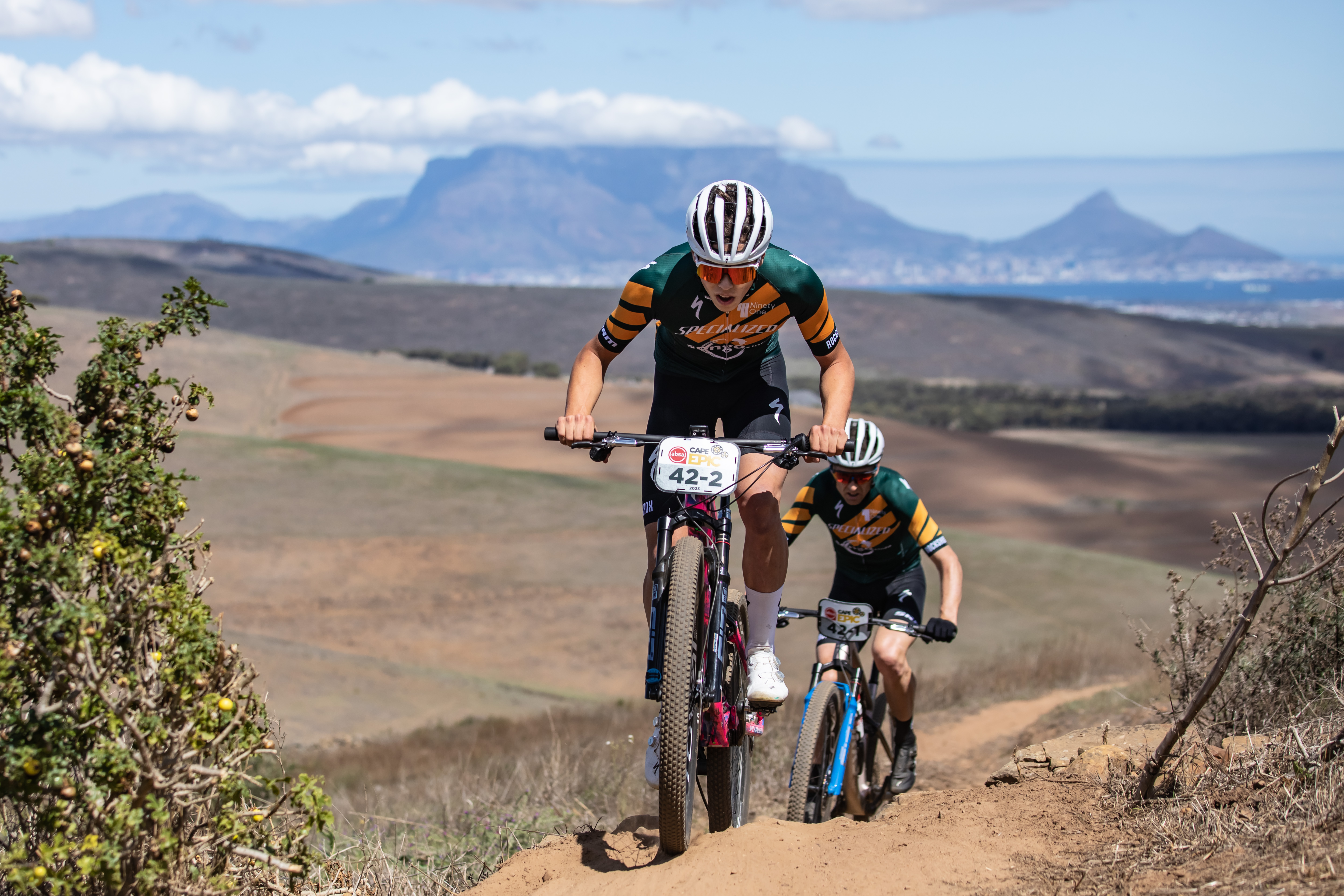 Christoph Sauser
'Susi' is a legend of the sport. There's simply no denying the results: two-time World Champion, two-time National Champion, and five-time Absa Cape Epic winner. Though Sauser no longer competes for the leader jersey, he is no slouch and is often still seen crossing the finish line of Absa Cape Epic stages well within the top 50 teams, UCI men's teams included, and in 2022 he teamed up with long-time rival Karl Platt and the pair won the NTT Masters category. These days, Sauser uses his deep experience, knowledge and love of the sport to mentor younger riders through their first Absa Cape Epic – in 2023, he will be guiding 18-year-old Paul Magnier, from France through the 658 kilometres in Africa.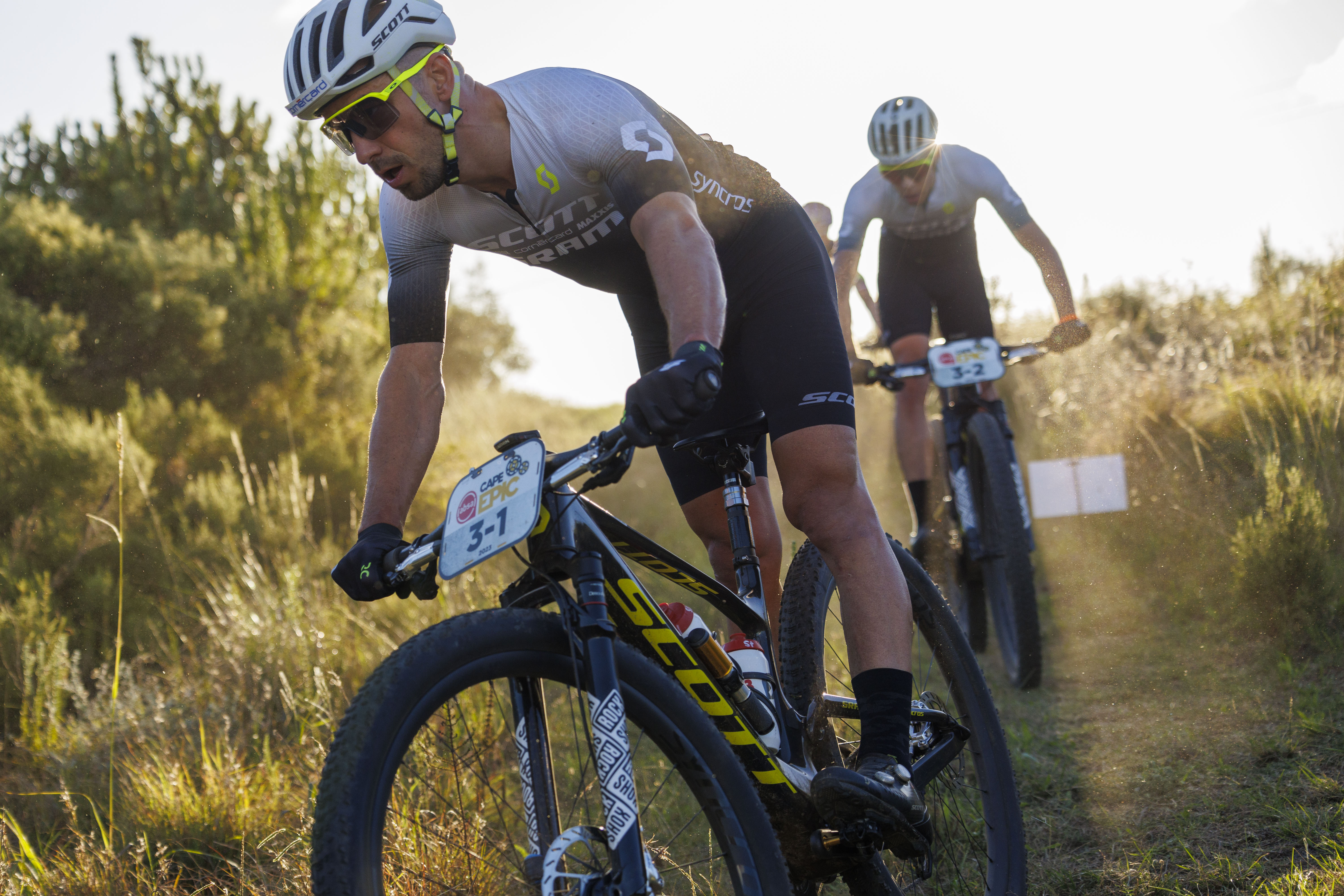 Nino Schurter
The GOAT. Nino Shurter, who lives in Chur (part of the Bike Kingdom) is, arguably, the greatest mountain biker ever. The 36-year-old has amassed 33 World Cup wins, 10 World Championship titles, gold, silver, and bronze Olympic medals, 67 World Cup podiums, two Absa Cape Epic titles, and one SPAR Swiss Epic title in his career thus far. Schurter is invariably regarded as the rider to beat at any race he decides to compete in and his results are a testament to his skill, grit, fitness, and never-say-die attitude. At the 2023 Absa Cape Epic, Schurter will be partnered with Andri Frischknecht, from Feldbach.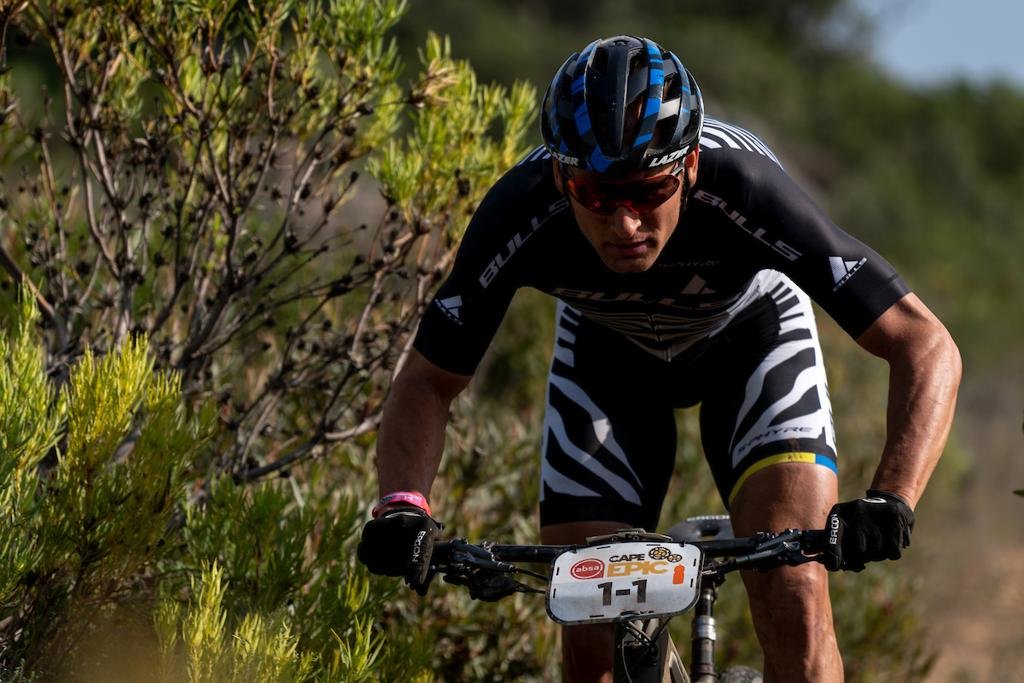 Urs Huber
Huber is a five-time National XCM Champion and Absa Cape Epic winner; this victory was in 2016 when he partnered Karl Platt to his fifth win as part of Team BULLS. In 2023, the Aargau native will continue his run in the BULLS colours and will race alongside Simon Schneller, from Germany, in the Men's category.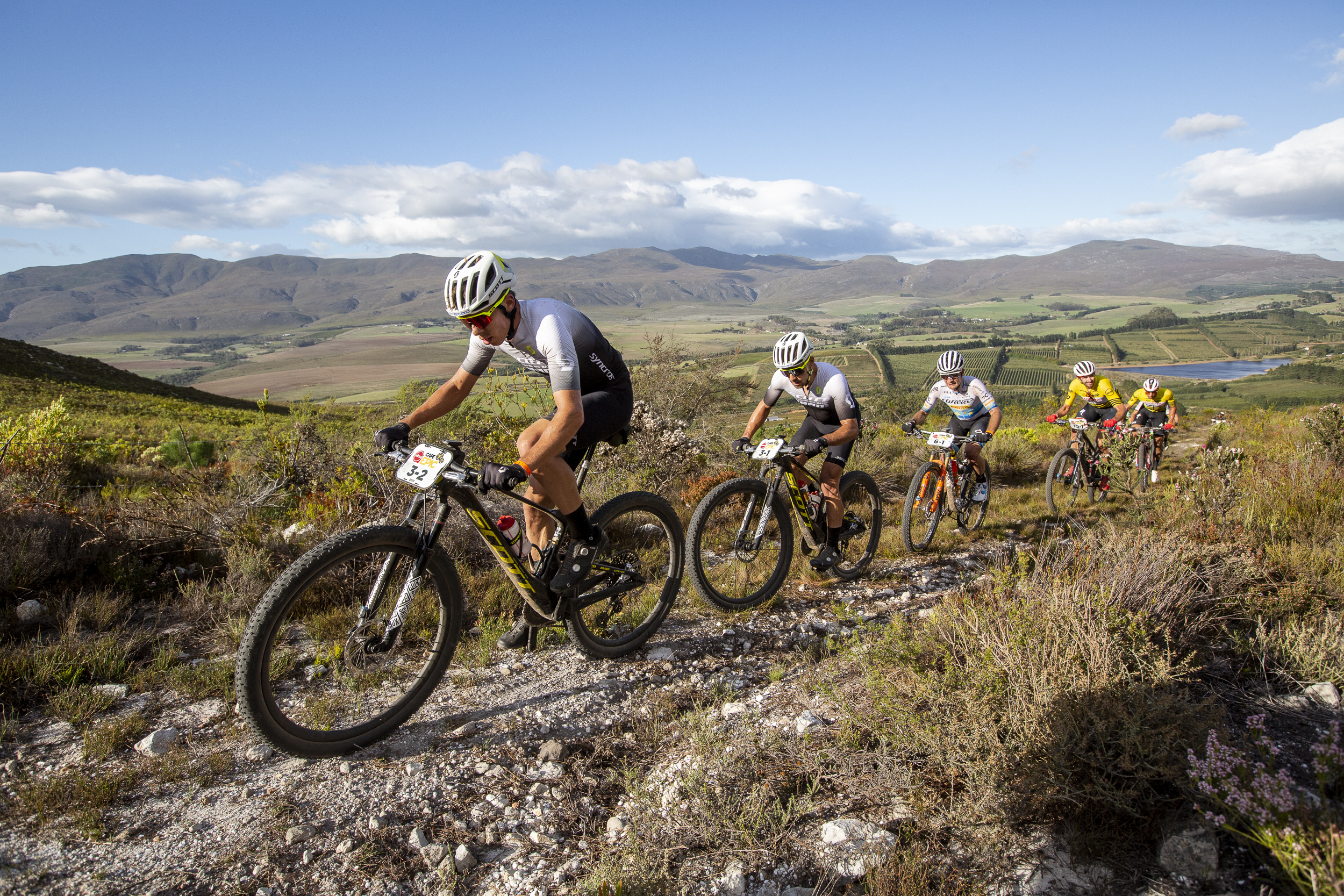 Andri Frischknecht
Andri Frischknecht is no stranger to competing at the highest level of mountain biking. The 28-year-old has raced to two World Cup wins (as a junior), two National titles, nine World Cup podiums, 3 Absa Cape Epic finishes, including two stage wins, and the overall win at the 2018 Swiss Epic. Frischknecht has been part of the SCOTT-SRAM MTB-Racing team for several years and is, therefore, the perfect complement to the GOAT given his firepower and temperament.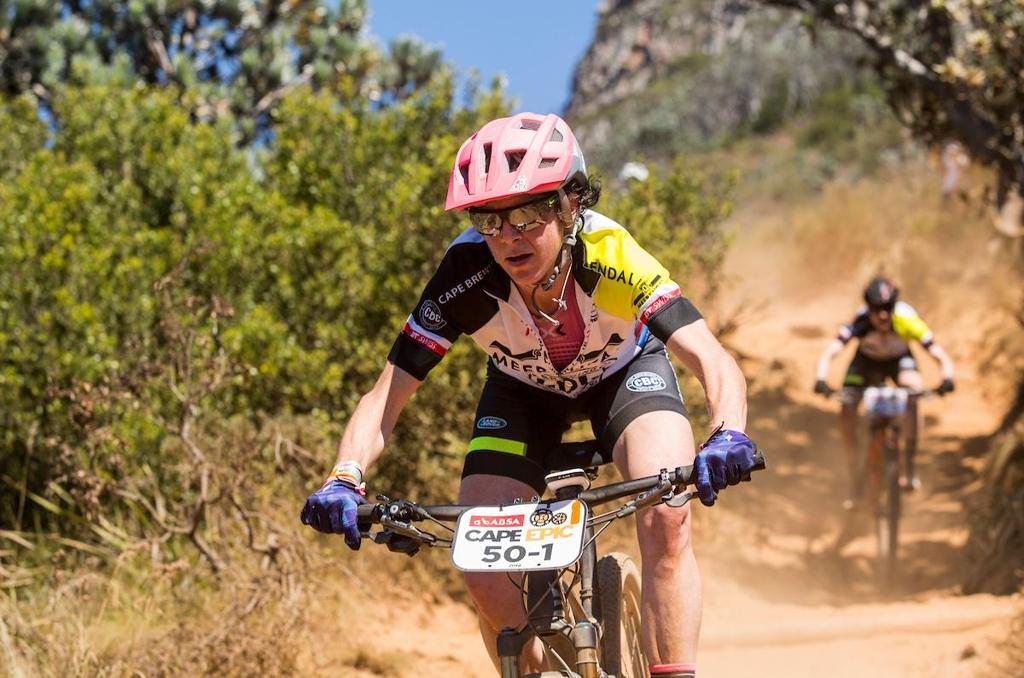 Esther Süss
World Champion. Continental Champion. Multiple National Champion. Two Absa Cape Epic Women's category wins and one Mixed category win. Esther Süss's palmares are nothing short of impressive! The 48-year-old from Villigen has had an illustrious mountain biking career and in 2023 at the Absa Cape Epic, she may add another category win to her long list of achievements as she tackles the NTT Masters category alongside her 2017 Absa Cape Epic winning partner, Jennie Stenerhag from Sweden.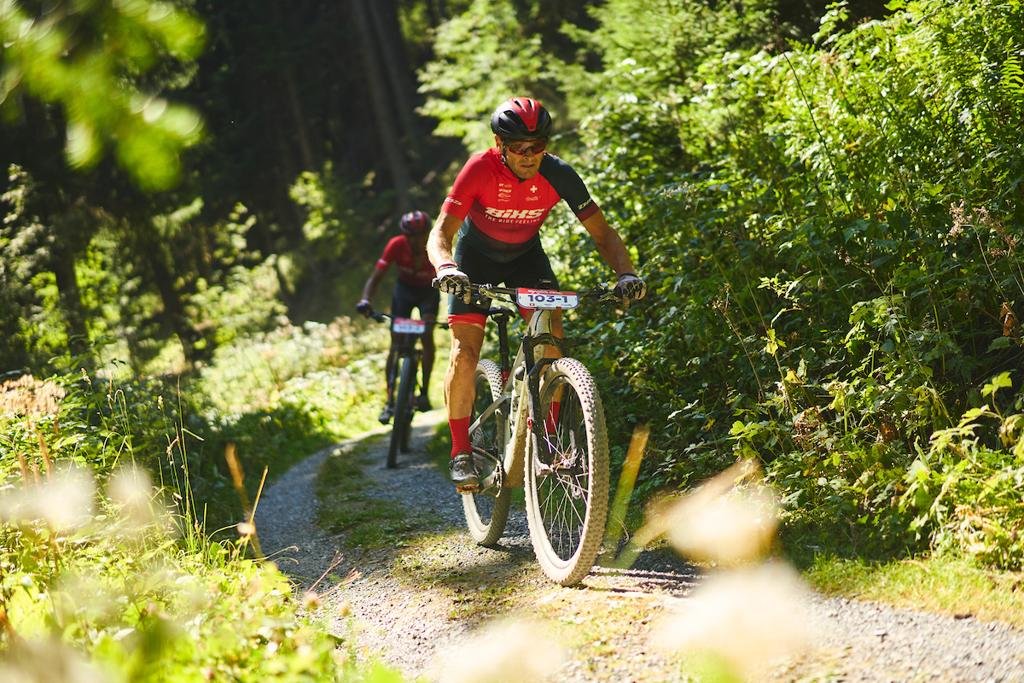 Barti Bucher
Barti Bucher epitomizes dedication. The 61-year-old has 12 Absa Cape Epic finishes to his name. Though they are not simply finishes… Bucher has three Grand Masters category wins, one Mixed category win, and two Masters category wins. In addition to this, he has also completed every SPAR Swiss Epic to date, making him one of the famed Last Ibexes; he is also an Epic Legend – a title reserved for riders who have completed two Epic Series Legend Races and the Absa Cape Epic. In 2023, Bucher will race alongside fellow Swiss Oliver Imfeld, with the ambition of adding a fourth Grand Masters category title to his name.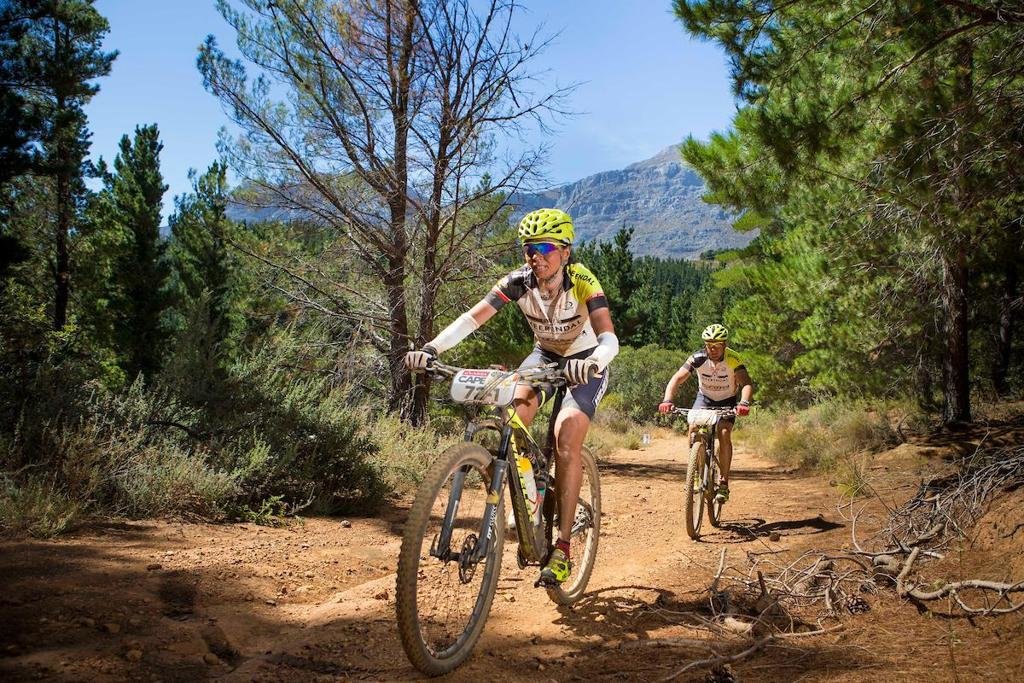 Sabina Compassi
Sabina Compassi has invested more hours into mountain bike racing than some pros! She has eight Absa Cape Epic finishes, seven of which are with her 2023 Absa Cape Epic partner Paul Buhler, and has completed every SPAR Swiss Epic to date. Making her a Last Ibex, along with Barti Bucher. In 2023, Compassi will tackle the Mixed category, and her years of experience are sure to stand her and Buhler in good stead in their efforts to pull on the green jerseys.
Switzerland is generally a nation of conscientiousness so there's no doubt all the riders taking on the trails of the Western Cape will apply a high level of planning and attention to detail in their preparation. The experienced athletes will apply their experience in dealing with the contrast between the rugged terrain and their native Alpine routes. The newbies will certainly do their homework and draw on the collective know-how of their compatriots.