Taming Africa
Absa's She Untamed programme brings mountain biking to women across the country, and mountain biking women to The Untamed African Mountain Bike race in numbers the event has never seen.
Sustainability is one of the biggest challenges initiatives like She Untamed face - especially in a sphere like mountain biking, which is not only an intimidating physical environment to outsiders, but is also daunting for already time-challenged women forced to balance career, family and other life pressures.
The women's contribution to the numbers of Absa teams at the 2023 Absa Cape Epic is at an all-time high - 20 teams out of a total of 56 - with a cleverly-constructed mix of experienced and novice riders ensuring the best chances of finishing this toughest of races, no matter the circumstances the terrain and weather throw at the riders.
Ingrid Avidon is one of those novices - kinda. "My husband and I rode the 2006 Absa Cape Epic, as our honeymoon, but it didn't go so well. We finished with blue boards, or however it worked that long ago." Avidon has arguably the greatest partner a novice could ever dream of; Hannele Steyn has ridden every Absa Cape Epic to date, one of just three Last Lions to have achieved this. "I always love new partners, I love sharing what I can, and Ingrid learns so much, so fast."
Avidon is no stranger to endurance events, but the pace and intensity of the modern Absa Cape Epic has caught her by surprise, a little. "I spent 2022 doing a series of challenges - a running Everesting the Northcliff stairs, I did Dusi which was terrifying, stretches of the Freedom Challenge, Ironman and also a one-hour challenge, where you ride a 10km lap, each hour, at your own pace, until you can't any more. After 60 hours, there were still five of us left, so we had to race a lap together, and my lack of speed first became apparent. The Absa Cape Epic, it's like interval training for seven hours a day, but I am learning so much from Hannele, every day."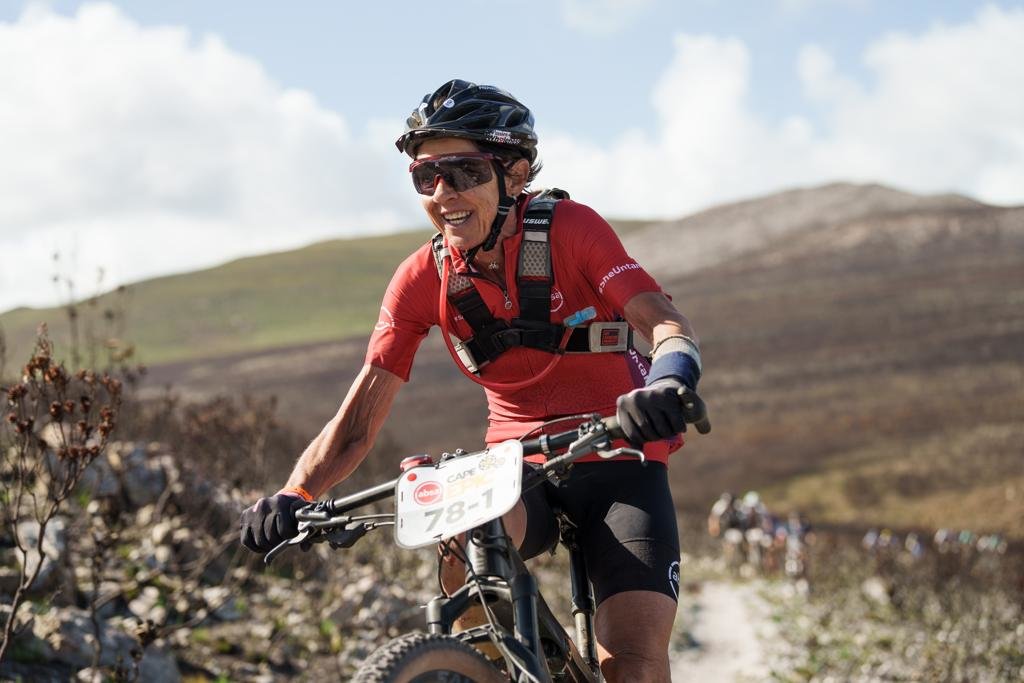 For the ever-positive Steyn, this is a challenge, not a barrier. "It is part of what She Untamed is all about. Sharing our knowledge on this one-on-one basis, but also more broadly making sure that women know that if they want to do something, it's possible. Ingrid is living that with every pedal stroke, and I see the other women she is inspiring. It is wonderful."
Charline Chatue's path into the She Untamed ranks has been swift and deserved as she has shown on the tough trails of the Western Cape. "My first stage race was the Wines2Whales last year, and then I was invited to the She Untamed training camp, and from there, I got invited to ride the Absa Cape Epic with Andisiwe. She has been so patient with me; we are so well matched."
Chatue's partner Andisiwe Skeyi is riding her third Absa Cape Epic, heading for the coveted Amabubesi status, and is a fine example of how initiatives like She Untamed provide hope and encourage ambition. As a young black woman, to have the opportunity to be the senior partner in something as intricate as the Absa Cape Epic brings a tear to her eye as we speak. "It makes me very proud - you know when you are doing your first Cape Epic it can be very scary, very nervous, but if I can take charge of that and help my partner, that makes me very proud of where I started, and how I have got here."
"And I think the She Untamed has helped me; they believed in me; they just want me to do my best. It is important for us, as black ladies, to be here and to be seen here. We can be such good motivation to others, and I think we will see more and more ladies coming through with She Untamed. They understand that we can do the Absa Cape Epic as ambassadors, without the pressure of racing, and that lets us do even better."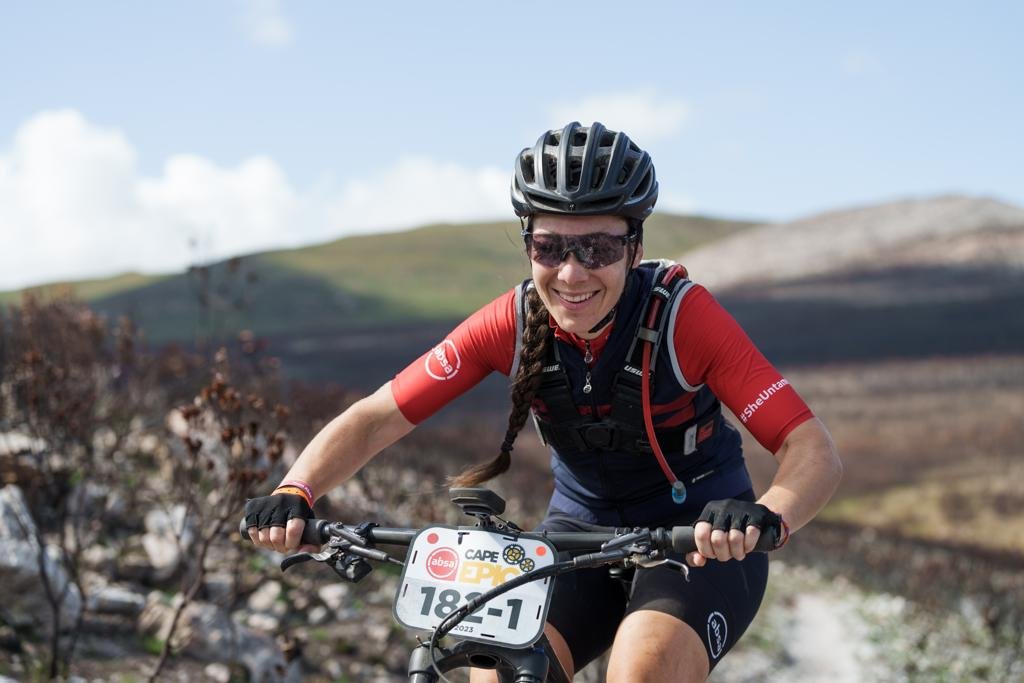 Avidon and Steyn are both in the 50-plus Grand Masters category, and have travelled a long sporting road to get to this point. "It's so much about representation," says Avidon. You mustn't be defined by your age, or your gender, or your race. I think we come from an era where women were meant to be in the kitchen, and we weren't encouraged to do sport. That was what girls did, and that was what boys did. To see how that can change, with the right motivation and input - I love this She Untamed initiative, I really believe it has the potential to change lives."
"Andisiwe's got a lot of experience, I can just follow her wheel and I know it will be fine." Chatue gets in a final word. "She's very gentle and caring, but we help each other too. We are two pieces in a two-piece puzzle." Partnership, in motion.