The First
Transition Stage
As the back wheel leaves Hermanus, the front is heading to Oak Valley Estate
The first transition stage took riders through wild, untamed country from Hermanus to Oak Valley Estate. The 100km route featured 2300m of climbing and consisted of purpose-built singletracks and brief flirtations with district roads which provided some moments of respite on smoother surfaces. As well as the opportunity to open up gaps…
The challenges began from the gun, with the steep climb out of Hermanus on Rotary Drive. From there the route took riders through Bosmans and Wildekrans before leading onto the Beaumont River Trail. From there they were faced with the daunting challenge of Katpas, followed by a climb past Houw Hoek and Tierkop. The adrenaline-fueled Jakkals Toyota Tough section provided some thrills, with a few final selective kickers before a high-speed run into Oak Valley.
Partly cloudy and cool conditions on the day made for hot racing at the sharp end of the field and ideal riding conditions for the amateurs. The South African riders know these trails well and it showed, with local riders claiming stage victories in the men's and women's categories.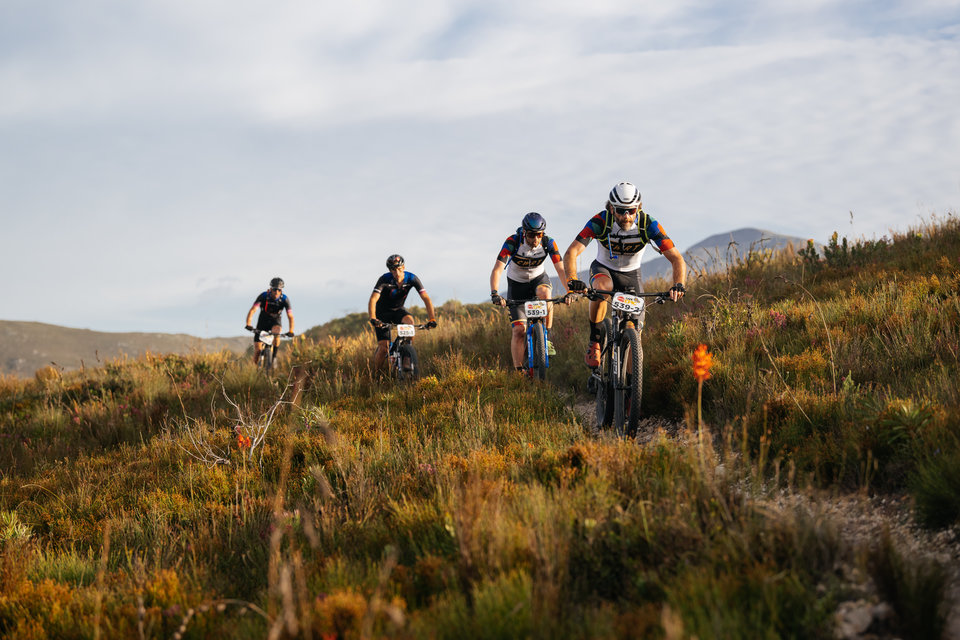 Amy Wakefield and Candice Lill (e-FORT.net | SeattleCoffeeCo) won in the CM.Com Women's Category, while Matt Beers claimed the men's Stage 3 race alongside American partner Christopher Blevins (Toyota-Specialized-NinetyOne). For both teams, it was far from an easy waltz into the finish and there were some spicy battles in both categories.
The cleverly tactical ride and explosive finish gave Beers and Blevins their third stage win in four days and saw them move up one place from fifth to fourth in the men's general classification.
The consecutive stage successes for Wakefield and Lill further cemented their overall lead in the CM.Com Women's Category while Sofia Gomez Villafane and Katerina Nash (NinetyOne-Songo-Specialized) were eight minutes back in second place overall, at this stage.