Meerendal
Meerendal Wine Estate is one of South Africa's oldest and most historic wine estates.
The beautiful estate dates back to 1702 when Governor Willem Adriaan van der Stel granted the farm to Jan Meerland. More than three hundred years later, the farm continues this proud history, with over one hundred and fifty thousand vines on the estate. Since 2004, Meerendal has been privately owned and has grown into one of SA's most distinguished wine estates.
Its location in one of the coolest wine regions in the Western Cape, benefiting from refreshing sea breezes from the Atlantic Ocean, along with its unique terroir, allows for the cultivation of a range of noble cultivars. The estate's utilisation of modern cellar techniques and the exceptional quality of grapes including Shiraz, Pinotage, Merlot, Sauvignon Blanc, Chardonnay, and Pinot Noir, all contribute to the production of exceptional Meerendal wines.
That terroir — a French term that refers to environmental factors, such as climate, soil, and topography — not only makes for unique, world-class wines but also lends itself to superb trail building. Situated just 20km from Cape Town, Meerendal has a long-standing connection with the Race That Measures All, hosting the race for the ninth time in 2023. Over the years it served as the venue for Grand Finales and Prologues, in 2016 it even provided both the starting and finishing points.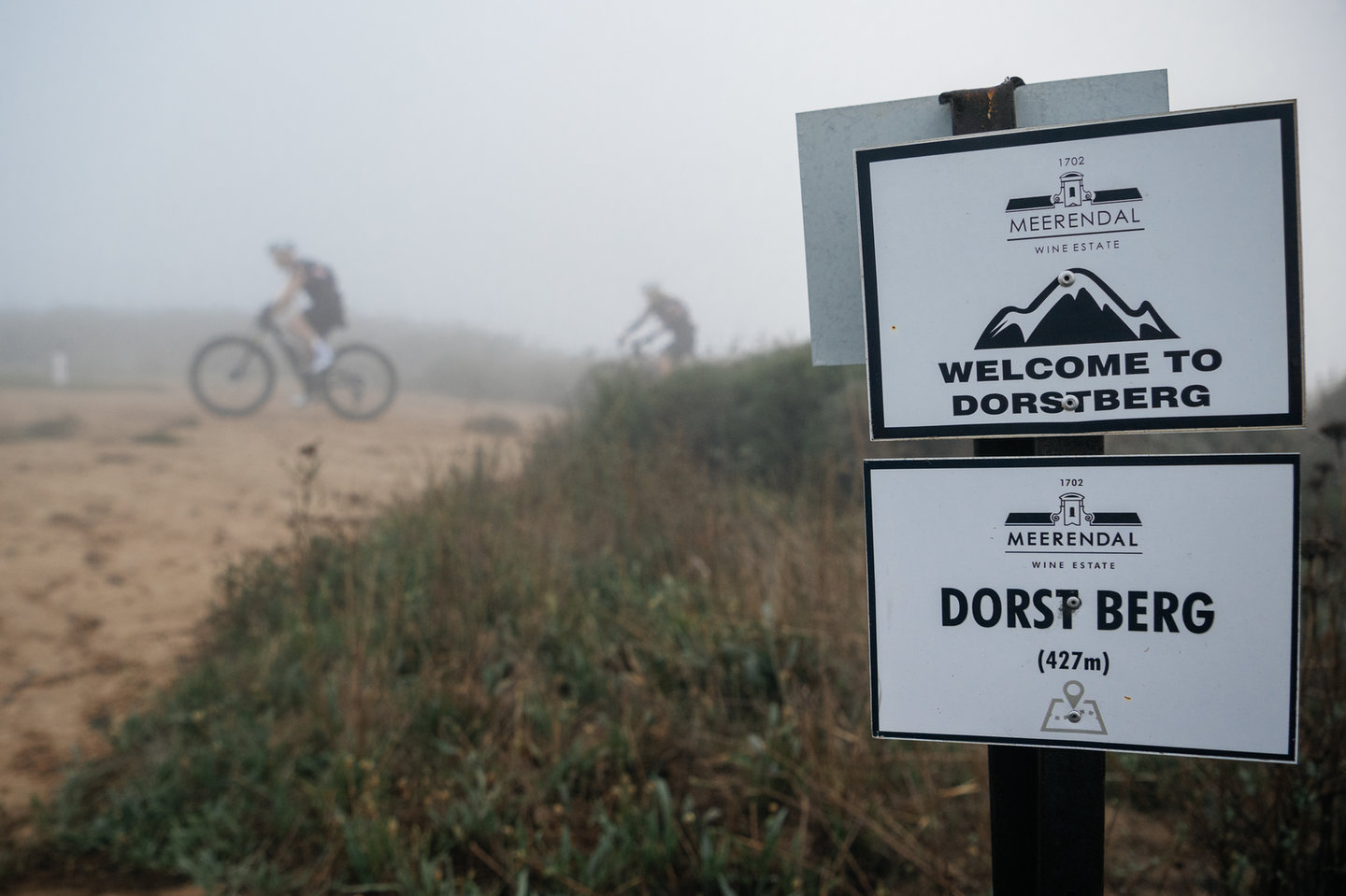 The estate is also deeply invested in cycling and has fielded its own teams for many years, which have achieved several category podium finishes in The Untamed African Mountain Bike Race.
The trails are cleverly constructed along the natural contours of the land (this is a working wine farm, after all, and one can clearly see the trail builders understand erosion, slope and, of course, terroir). It also means the climbs and descents don't go straight up or down – perhaps a good thing… Over the six-year hiatus, new trails have been built and old favourites have been revamped connecting an intricate network of trails through neighbouring farms and making it the ideal venue for The Untamed African Mountain Bike Race's version of the 'Grand Depart.'
The Prologue provided a brief exploration of the Tygerberg Trails. Measuring only 27 kilometres in length and featuring 750 metres of climbing the opening stage was punchy and fast-paced. In addition to Meerendal's singletracks, it dipped into the neighbouring farms of Fair Cape and Hoogekraal. The riding highlights included the infamous Stairway to Heaven climb and the Burry Stander trail, while views over Table Bay towards Robben Island and Table Mountain provided photographic opportunities which speak of the race's proud African heritage.