prologue - masters of mtb
Masters of MTB
They have eight Absa Cape Epic finishes between them, yet Team #SheUntamed Grand Masters is tackling the 2023 event with new vigour
When Capetonians Ann Harrison and Anneke Jacobs teamed up for their first Absa Cape Epic together just a fortnight before the 2023 event, it presented a new angle on the event not just for the experienced mountain bikers, but for two important 2023 initiatives for the Race That Measures All.
As a relative newcomer to the Absa Cape Epic as a solo finisher in 2018, Jacobs is immensely proud of Absa's #SheUntamed programme and the opportunities it is affording women from across the cycling spectrum. "Absa has been absolutely amazing in the way they have treated us, and enabled us to get an entry along with many others for this year's event. And what they are doing for women mountain bikers is absolutely wonderful."
This will be the second full year that #SheUntamed brings women athletes to the Absa Cape Epic, after a stellar 2022, and the results are already being seen, not just in the number of Absa jerseys on the start line, but in the general growth of the women's field.
With seven Absa Cape Epic finishes under her belt, to add to an endurance-event history that is the envy of many, Harrison is well-positioned to track the ups and downs of the women's field in the event. "We are seeing such growth in the numbers of women riding the Absa Cape Epic, if I compare it to the last time I rode it in 2017. I think that is purely because of what Absa is doing with #SheUntamed. It's obviously centered around the race itself, but they do much more than that, encouraging women to ride through the rest of the year at events and clinics."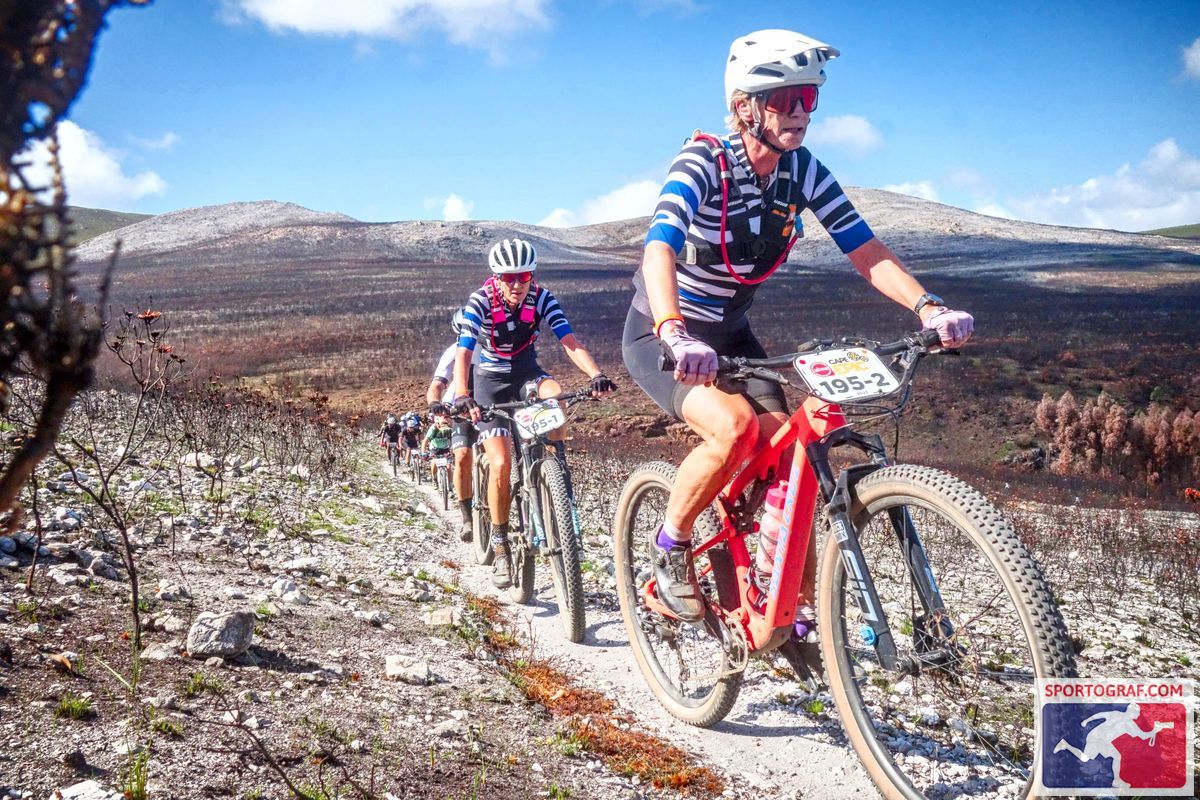 There's more to the pair's assault on The Untamed African Mountain Bike Race than the ongoing empowerment of women in and away from the event. "This year, there are age categories for us 'older' ladies, and even the older ones, so technically, we are in the Grand Masters category - we are both over 50. But I think there are only two teams that would actually qualify for the age group, so we are racing in the NTT Masters category. I know so many riders who will come and ride the Grand Masters next year, especially for the 20th Epic, so I hope this year helps show them it's possible."
"It's difficult for us, you know. I don't think we recover as well as the men, and we certainly aren't as fast, so eight days is quite tough I think as we get a bit older."
"It's real pity we can't race in our official age category," says Jacobs, but with not quite as much regret as maybe there could be. "But next year, I am sure the category will be bigger and the racing will be great!" Harrison nods in agreement, and as pioneers the pair will be spreading the word through their untamed action for eight days across the Western Cape.
Harrison comes into the '23 event off the back of a calamitous mountain bike crash six months ago that resulted in multiple broken bones and some lingering shoulder issues that aren't causing trouble yet… but! "Come and speak to me on day four! That's when, I think, when we will really start to wonder whether we are doing the right thing here! But, obviously we are, there is nothing that compares to the Epic machine and everything it brings to the riders."
"We are so privileged to ride bikes and ride this event; at our age we just have to enjoy it and share that, so more women ride next year, and beyond."