The Journey to Glory
A message from our UCI Men's and CM.com Women's team to all the finishers of the 2023 Absa Cape Epic.
Matt Beers & Christopher Blevins:
"This will be a memory that you will carry with you forever, every Absa Cape Epic you do has such a unique story with a special person you conqueror the race with. You'll always have that memory together whether it was a good or bad experience."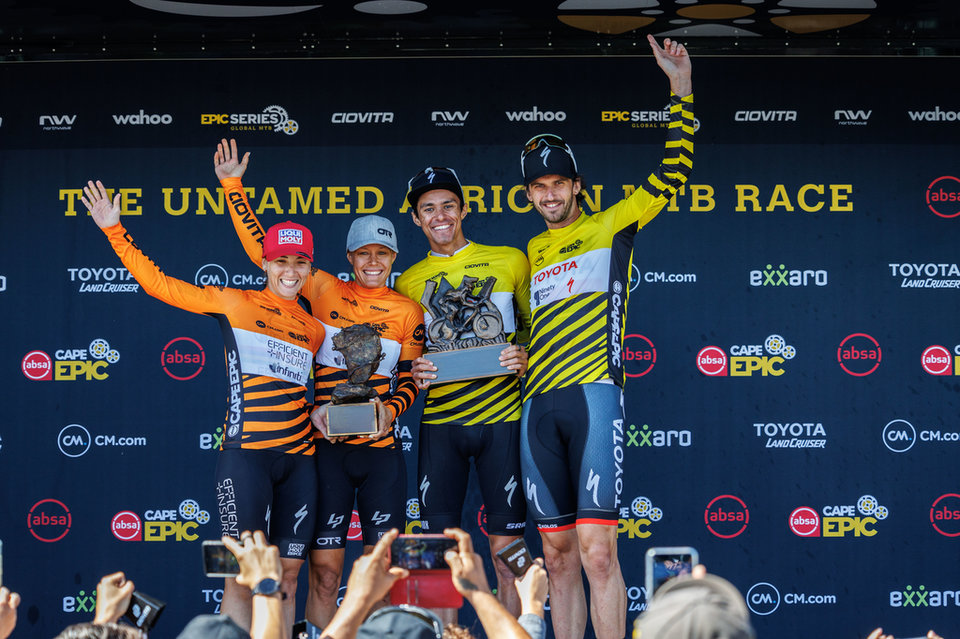 Kim le Court and Vera Looser:
"Congratulations! The Epic is not so much about the result. It is the whole journey leading up to the race with the whole preparation, the nerves, the emotions. You stand at that start line not knowing what stories we will be telling after the 8 days of racing. All I wanted to dowas fast-forward the race and just quickly have a sneak peek at the outcome, but luckily this isn't possible, otherwise the whole tension and emotions would not be real.Not every day on the bike is glamorous. Often, I ask myself, why am I doing this to myself?! The body hurts and mentally you are exhausted. But then there is not better feeling than crossing the finish line after 8 tough days together with your partner, smiling and saying WE did it! No matter the outcome."