LEGENDS
12 riders chasing more than just an Absa Cape Epic finish
The term Legend carries gravitas and is used to define an extremely famous or notorious person in a particular field. The field in question is mountain bike stage racing and there's no term more fitting for riders that have raced in the most incredible locations and tackled the most iconic trails, than Legend. Specifically Epic Legend.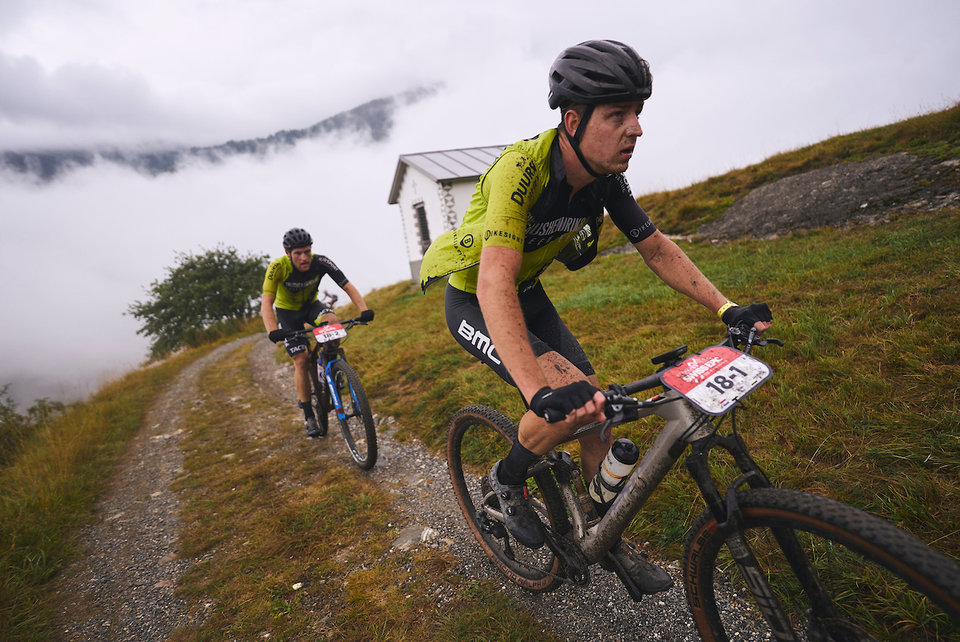 The status of Epic Legend is hard earned. It requires financial, physical, and mental investment; travel, and lots of it; patience; the ability to persevere through challenges and tough times; the diligence to train when everything around seems more important (and fun); an uncanny run of luck; and it requires trust in another human to get you through the demands of mountain bike stage racing. And demands are never in short supply at any Epic Series race.
To become an Epic Legend, a rider needs to successfully finish any two Epic Series Legend events and the Pinnacle of the Epic Series, the Absa Cape Epic.
To date there are only 145 riders who can claim to have done this. They are Epic Legends.
These riders have tackled the Land of the Long White Cloud in The Pioneer, they've Conquered the Rocks at 4Islands MTB Croatia; they've Conquered the Alps in Graubünden during the SPAR Swiss Epic; and they have gone toe to toe with the Untamed African MTB Race in South Africa.
From 2023 onwards the Andorra Epic, previously the Andorra MTB Classic-Pyrenees, has been elevated to Legend status and will form one of the Legend races that riders can complete in pursuit of the famed Epic Legend medal.
The fact that are only 145 Epic Legends paints a picture of what an achievement becoming an Epic Legend really is. If things go smoothly between 19-26 March, in the Western Cape, the Epic Legend club could find itself with new members.
There are 12 riders, from Belgium, Switzerland, New Zealand, the Netherlands, Australia, Spain, USA, Czech Republic, and England who are chasing down more than just an Absa Cape Epic finish. They're looking to immortalise their names in the Absa Cape Epic's Book of Legend and claim their title of Epic Legend.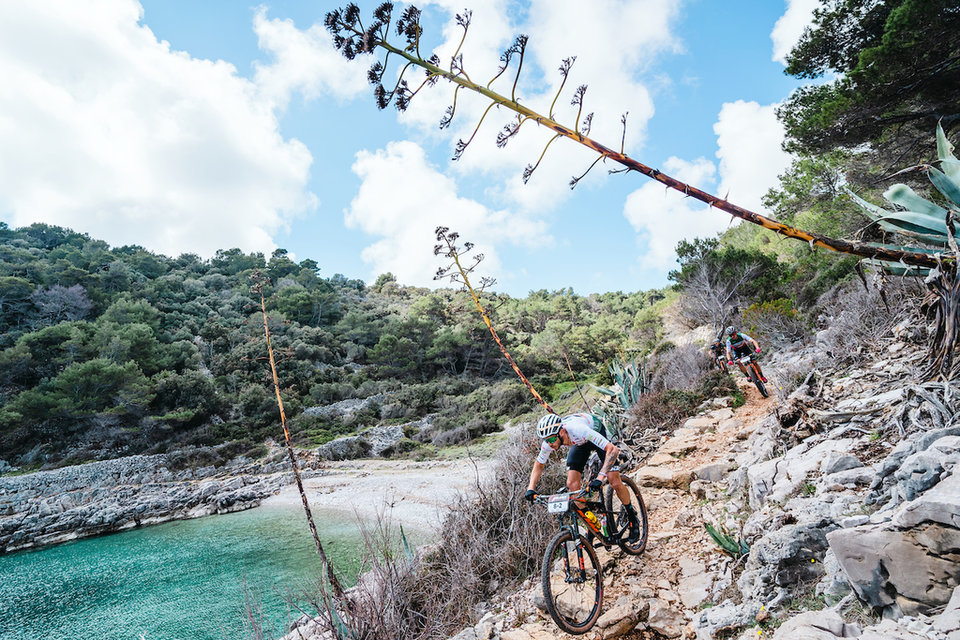 We caught up with a few of these Epic Legends in the making to find out what makes them tick and what the possibility of becoming an Epic Legend means to them.
"I've raced bikes for a long time now and competed in all sorts of events, mostly road, and what really sets the Epic Series apart is the incredibly professional production but also the relaxed and friendly vibe that's achieved. The events are truly special." Explained Chris Pook. "I'm looking forward to the Absa Cape Epic. It's renowned in the MTB community and takes everyone to their limits in the eight days: I'm expecting a stacked field, demanding terrain, and heat. But overcoming all of that and becoming an Epic Legend will be hugely satisfying especially after starting mountain biking with the 4Islands in 2022! My partner and I are going to give it a good nudge in the NTT Masters category, and I simply cannot wait!"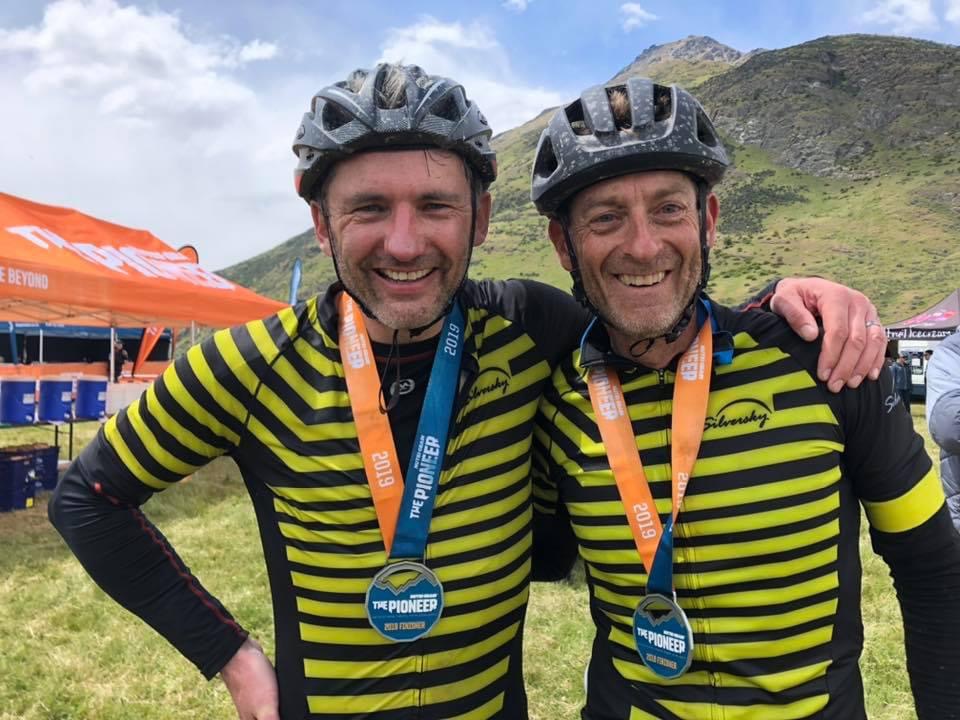 "Becoming an Epic Legend has been my BHAG (big hairy audacious goal) that was set a few years ago," said Jason Stephens. "I've experienced some tough times during the Epic Series events, like cracked ribs and crazy weather in New Zealand, but that's all part of the experience. I'm excited to get to South Africa and to take on the Absa Cape Epic; it's longer, has more vert and the best of the best show up to race, so that's going to be great! I'm also looking forward to seeing some of the South African countryside (when I'm not chomping on my stem) and then, hopefully, celebrating becoming an Epic Legend with a few beers and some of the famed South African Pinotage!"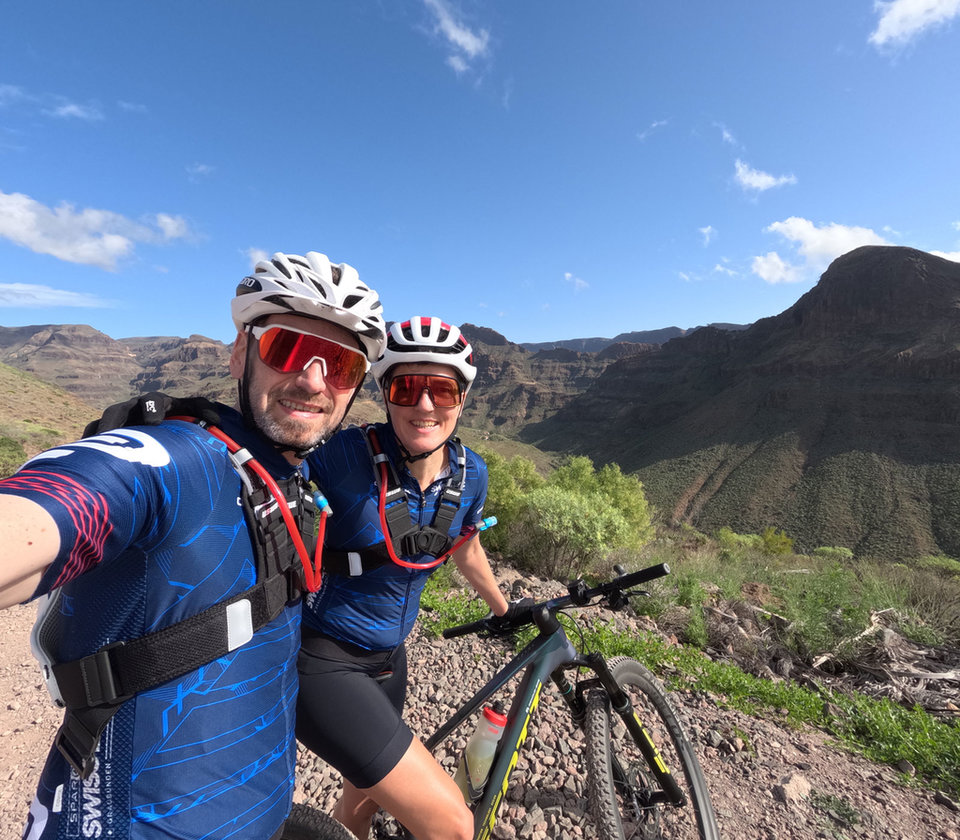 Husband and wife team, Serge and Alexandra Musy have completed both the SPAR Swiss Epic and the 4Islands MTB Croatia and are eager to complete their dream in Africa. "Serge and I met 26 years ago and since then we've ridden together," explained Alexandra. "Mountain biking is our shared passion and we've had some tough times but also many incredible ones. We've dreamed of racing the Absa Cape Epic together and we tried to get in multiple times, though unsuccessfully, until we won a lottery entry last year and we're putting everything in place to celebrate Serge's 50-year life challenge. We're both looking forward to discovering South Africa by bike, riding eight days back-to-back for the first time and reaping the rewards of hard training and commitment as amateurs. Becoming Epic Legends is going to be the perfect celebration and recognition of the tremendous hours of riding our bikes around the world, challenging ourselves, making new friends, and sharing deep and tough emotional moments as a team."
"What's amazing about the Epic Series is the beautiful enviroments that we are lucky enough to race through," said Wim De Bruin. "Add to the beauty the level of organization and these events are just great! Looking ahead to racing in Africa, I'm excited to see how my body deals with the heat and eight long days of racing. It's going to be tough and I am sure I am going to get really emotional at some point along the way; especially if I get my Epic Legend medal!"
These are the riders who will be chasing down Epic Legend status at the 2023 Absa Cape Epic.