The CM.com Women's category sees the best of the best ready to tackle The Race That Measures All.
NinetyOne-Songo-Specialized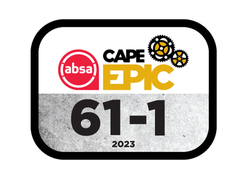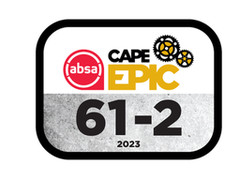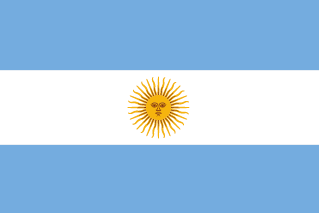 Argentina
Age: 28
Absa Cape Epic history:
Winner 2022, 3 stage wins, 2 finishes
Palmares:
Multiple Argentinian XCO Champion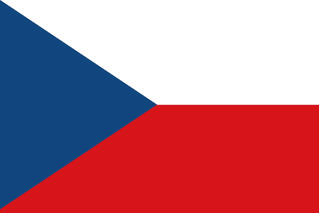 Czech Republic
Age: 45
Absa Cape Epic history:
Newbie
Palmares:
2x Czech XCO Champion
Winner 2013 UCI World Cup Mont-Sainte-Anne XCO
Winner 2010 UCI World Cup Roubaix CX
Villafane had some big shoes to fill when lining up at the 2022 Absa Cape Epic. Before her lay a string of victories, with a perfect score in the Cm.com Women's category. Think of the names that were engraved on the trophy: Lüthi, Langvad, Courtney, van der Breggen, Stigger, Frei. Defying the doubters, her and Batten took over the race lead on Stage 1 and managed their week perfectly to take a historic first victory for Argentina. After that breakout performance, Villafine switched her focus to gravel racing and returned to mountain biking at the World Championships in Les Gets to ride XCO, XCC and also eMTB – a strong a varied build up. Nash is the most versatile athlete in the field – she's competed in both summer and winter Olympics, won UCI World Cup mountain bike and cyclocross races and holds several National titles, highlighting a career spanning decades. She's even raced at enduro events. In her mid-forties, she's still got it – starting far back in the field she placed a highly respectable 16th at the Snowshoe UCI World Cup in 2021. Nash won't be the first Czech winner (Kulhavy won in 2013 and Hynek in 2014) but this is certainly a title she'll be keen to have on her glittering and diverse palmares. It may be an unusual combo, but Specialized Factory Racing has taken some long bets before and it worked out – they've done their homework on this selection, long in advance. Considering Villafane and Nash have the full support of the winningest team in history, with 17 years of intel gathering, refining, supporting and mentoring plus a special x-factor, the safest money is on these two.

Estonia
Age: 32
Absa Cape Epic history:
Newbie
Palmares:
3x Estonian XCO Champion
UCI world ranking – 6th

Colombia
Age: 35
Absa Cape Epic history: Newbie
Palmares:
2021 Colombian XCM Champion
Winner 2022 Marathon Girona – Sea Otter Europe
The dark horse status assigned to this team is tenuously based on their Absa Cape Epic newbie status. Aside from that, this team is a solid bet for podium time, barring incident. Calderon and Steinburg are both highly experienced mountain bike stage racers and marathoners (Calderon on the road too), with several wins chalked up between them, individually. So, it made perfect sense to combine their firepower and aim for the most coveted title in the sport. Calderon's early season racing saw her on the podium in the build-up to the race, so she'll look to keep up that momentum. Steinburg raced XCO earlier in her career before focusing on the longer races. What she's learned over the course of her career is that she's the kind of rider who gets better as the race goes on. On an eight-day stage race that's certainly an advantage, but with that comes a potential weakness – that the high-speed Prologue and early attacks on the early parts of Stage 1 may put the Cannondale Vas Arabay team under pressure. Also, they don't have much experience racing together. Rivals will need to figure that all out early on in race week to have the greatest impact possible, before it's too late.
South Africa
Age: 33
Absa Cape Epic history:
4th in 2022, 1x Absa African jersey winner, 4 finishes
Palmares:
2022 South African XCM Champion
2x World Single-speed Champion
Winner 2019 Wines2Whales
South Africa
Age: 31
Absa Cape Epic history:
2nd in 2022, 2021, 2019
5 finishes
Palmares:
2023 South African XCM Champion
Multiple South African XCO Champion
Multiple African Continental XCO Champion
Multiple Absa African Women's jersey winner
Amy Wakefield and Candice Lill have combined for the Absa Cape Epic once again, although in 2023 it is far later in the game than when they teamed up in 2018 and won the inaugural Absa African Women's jersey. Wakefield and Lill are two of South Africa's most talented mountain bike racers across disciplines; the proof lies firmly in the recent results with Wakefield being crowned 2022 National XCM Champion only to be dethroned by her new partner just a few weeks ago. These two riders have always had the utmost respect for each other, something that only comes from racing together and against each other for many years and this dynamic is sure to stand them in good stead as they tackle the trails of the Western Cape. Although stage wins are on the cards for Wakefield and Lill, the pair is motivated to go for the category win and their sites are firmly set on the orange CM.com Women's category jersey as well as the Absa African Women's jersey.
Efficient Infiniti Insure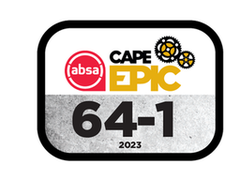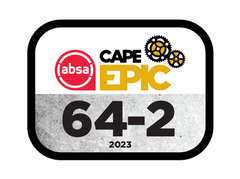 Mauritius
Age: 26
Absa Cape Epic history:
7th in 2021,1 finish
Palmares:
2022 Mauritian XCO & XCM Champion
Winner 2019 All Africa Games XCM
Winner 2022 Wines2Whales
3rd 2022 SPAR Swiss Epic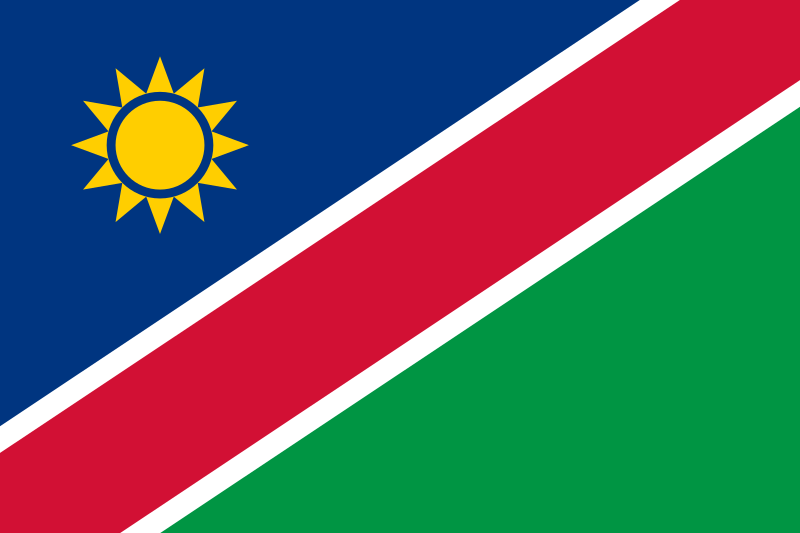 Namibia
Age: 28
Absa Cape Epic history:
2x 6th place, 2 finishes
Palmares:
2022 Namibian XCM Champion
2012 Namibian XCO Champion
Winner 2022 Wines2Whales
3rd 2022 SPAR Swiss Epic
When it comes to momentum, Efficient Infiniti Insure is surely still buzzing from an excellent stage win at the Grand Finale of the 2022 SPAR Swiss Epic. They also finished 3rd overall. From a performance like that, athletes not only gain confidence in their own abilities, but also in the partnership. Even the finest teams in the sport concede 'morale is everything' and this will play an important role in kickstarting their 2023 campaign with an excellent showing at the Prologue. The Namibian is no stranger to racing on rugged landscapes – she's a multiple National Cross Country Champion. Plus she's earned so many road titles she'd be forgiven for losing count. The Mauritian comes from a road background and took to mountain biking seamlessly. She has a new coach, who has reported significant gains to her already impressive engine. Looser is looking to improve on her previous 6th place and le Court on her 7th, the pair will also contest for the Absa African Women's jerseys . That prospect is more than feasible considering they've both found the ideal partner to pull that off. Le Court's 29th birthday falls on the day of the Prologue, but they'll not expect any gifts from their rivals who know, the latter half of the week plays to the all African team's strengths.
South Africa
Age: 29
Absa Cape Epic history:
2x 6th place, 2 finishes, 2019 Winner Absa African Jersey
Palmares:
Winner 2021 SA XCO Cup Bloemfontein
Winner 2019 Cape Pioneer Trek
Winner 2023 Attakwas Extreme
South Africa
Age: 33
Absa Cape Epic history: 8th in 2022, 1 finish
Palmares:
2x Winner Trans Baviaans Elite Ladies (2021)
2nd 2023 Attakwas Extreme
5th 2021 Wines2Whales
Hill has placed sixth (twice) at the Absa Cape Epic. Even though she won the Absa African Women's jersey in 2019, racing with Theresa Ralph, it's a widely held notion that this does not reflect her capabilities as an athlete. The race is undoubtedly one of the key focus points of her season (like every other South African mountain biker) so she would've been bitterly disappointed after abandoning in 2022 on Stage 5 due to health issues. Hill has come a long way since her collegiate days in the US and fans who've been waiting for her to hit her stride at Absa Cape Epic will know that in 2023 she's stronger and wiser. Her new partner, Harmzen-Pretorius, is a regular on the local mountain bike racing scene, with some podiums and a win to her name. She's only finished one Absa Cape Epic, placing 8th and she has set her cross hairs high for the 2023 edition. They raced at Wines2Whales together, forging that all important bond and in early season races in 2023 they've been quietly building their form. They will do best to focus on their own efforts, racing within themselves, knowing that their patience inevitably will have its rewards.
South Africa
Age: 22
Absa Cape Epic history:
0 finishes
Palmares:
Winner 2019 All Africa Games XCO
Multiple Junior South African XCO Champion
South Africa
Age: 24
Absa Cape Epic history: 4th in 2022, 1 finish
Palmares:
2021 South African Road Champion
2022 South African Gravel Champion
2nd 2021 South African XCM Championships
This may be a new partnership but neither Preen nor Keep are new on the mountain biking scene. Both are seen often at the front of the field at local races, on mountain bikes and other types too. On her debut at the race in 2021, Preen broke her wrist race ending her campaign early. In 2022 she more than made up for it with an excellent 4th place with some podium time taking 3rd on three stages. Later on in the year she earned a National gravel title. Her new partner Keep was called up to the 2022 Absa Cape Epic just days before the start, to team up with Lützelschwab. Still young, she wanted to wait a few years before tackling the pinnacle of the Epic Series and mountain bike stage racing, but the opportunity was too good to pass up. Unfortunately the pair had to withdraw after the Prologue due to illness. The timing is better now – she's a year older and has had a solid build up in preparation and will be watched closely by those watching this talent's trajectory (she earned multiple National Champion titles on her route to the elite cross country rankings). This team is, without doubt, sure to be competing for podium positions from day one.