The Contenders: The Amateurs
Amateur by title, not by ability.
Amateur is a title that can be misconstrued. It implies that the person in question does something as a hobby, or for fun, rather than as a profession. At the 2023 Absa Cape Epic, the term amateur will be challenged.
The Amateur category at the Absa Cape Epic is strictly reserved for riders aged 19-39 who do not hold a valid UCI racing license. This means it is open to true to amateurs participating in their very first Absa Cape Epic, seasoned racers with years of experience who still work to ride instead of ride to work, as well as ex-pros who 'no longer race.'
However, once a racer, always a racer. And that narrative will come to the fore from day 1.
The Amateur category features a blend of raw inexperience and world-class talent as, roughly, half the field has no Absa Cape Epic starts between them, while the other half is littered with multiple finishes and even a selection of high-profile local and international riders.
Headlining the contender's list is a team with a rather unassuming team name: Digger and the Doughboy… but the riders within the team carry definite experience. Mitchell Docker and Ian Boswell. Both multiple road Grand Tour and Classics finishers. True hard men.
Their exploits on social media have been painting a jolly picture of how their preparation has been going, but given their years of existing deep in the pain cave and Docker's 2022 foray into MTB racing in Australia, they're sure to be in touching distance of the white category leader jerseys from as early as the Prologue, if not already in it after the opening day.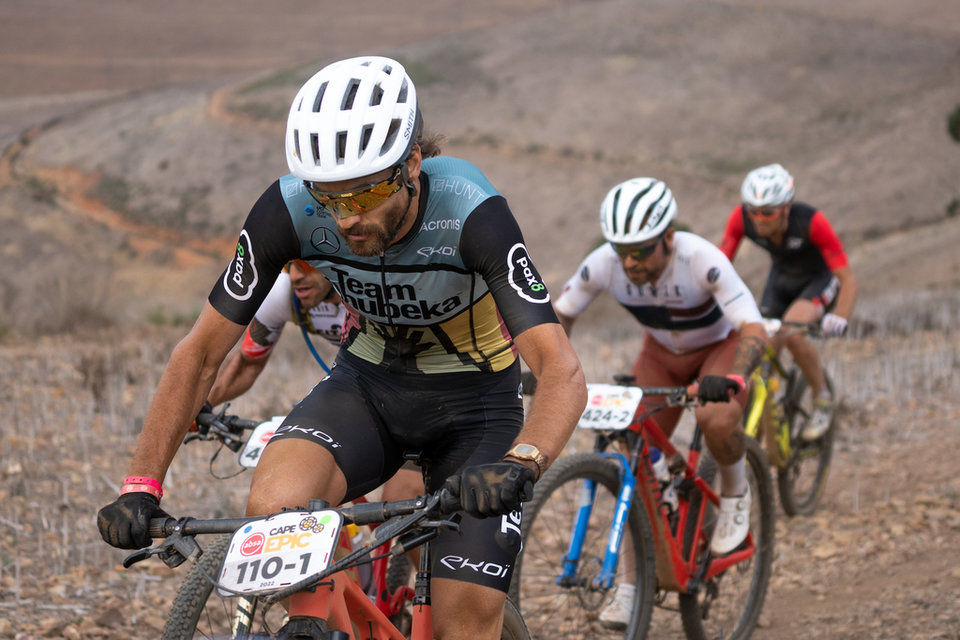 The extended list of contenders eager to pull on the white Ciovita jerseys is nothing short of loaded and there are several teams with 10+ Absa Cape Epic Finishes between the riders. But finishes alone are not the deciding factor to be taken into consideration.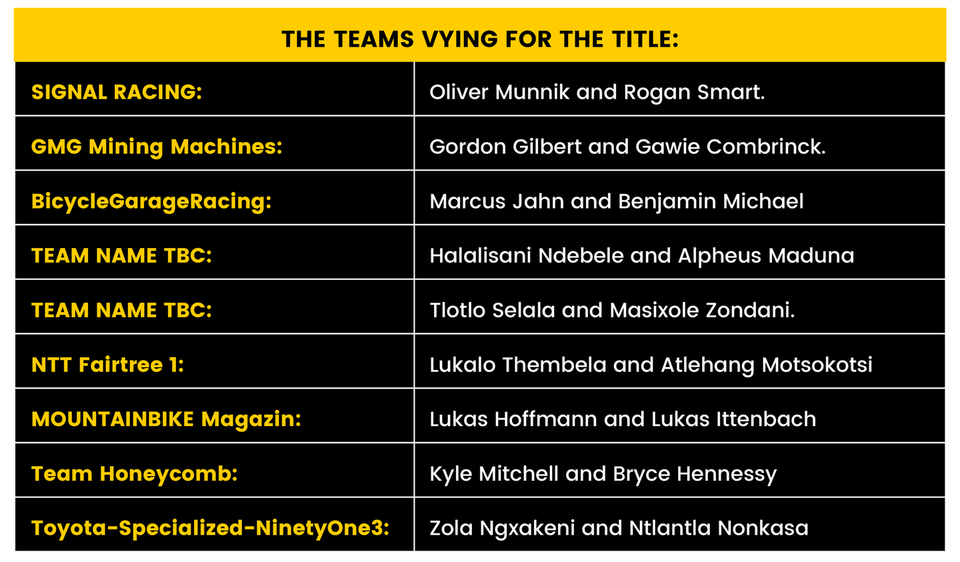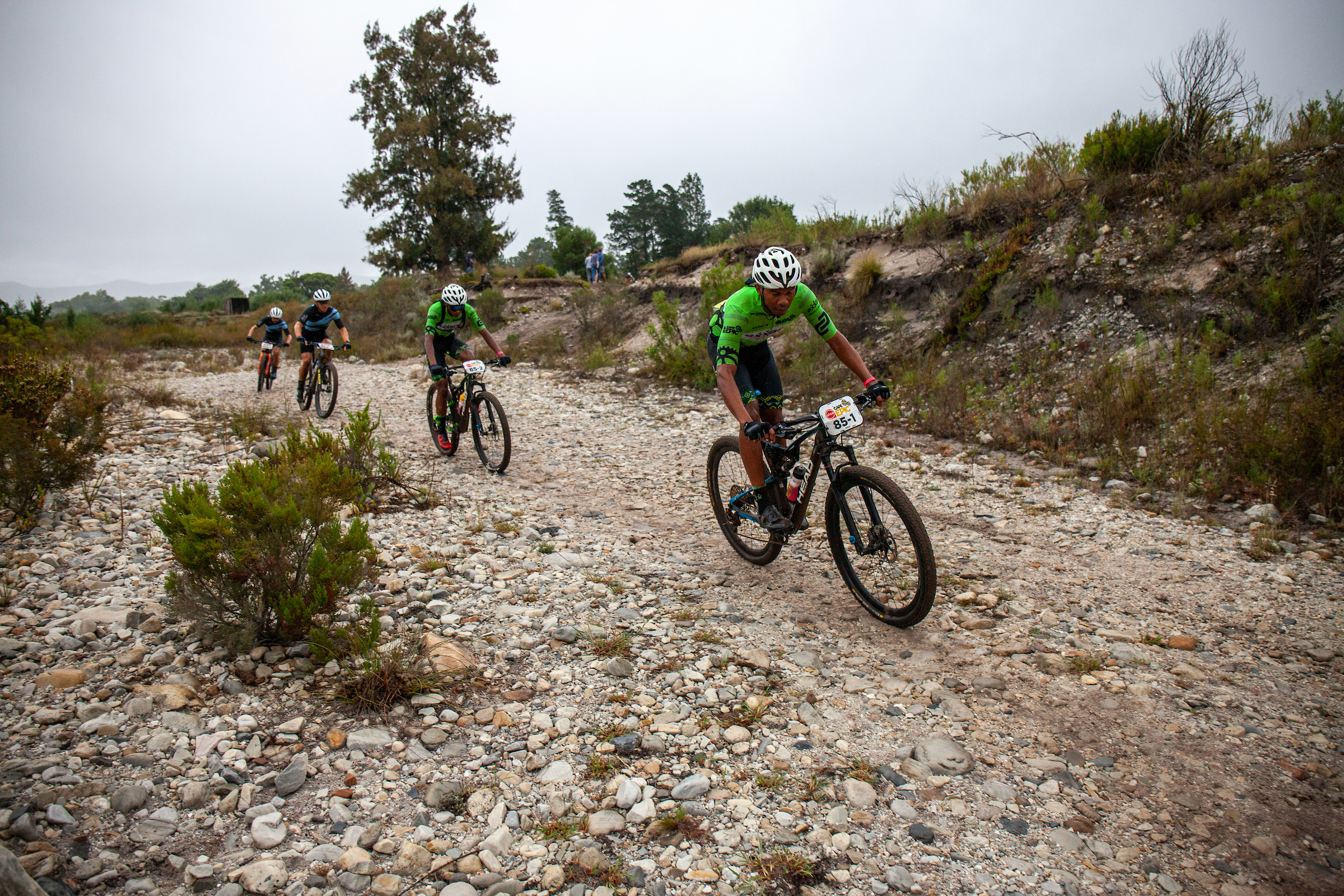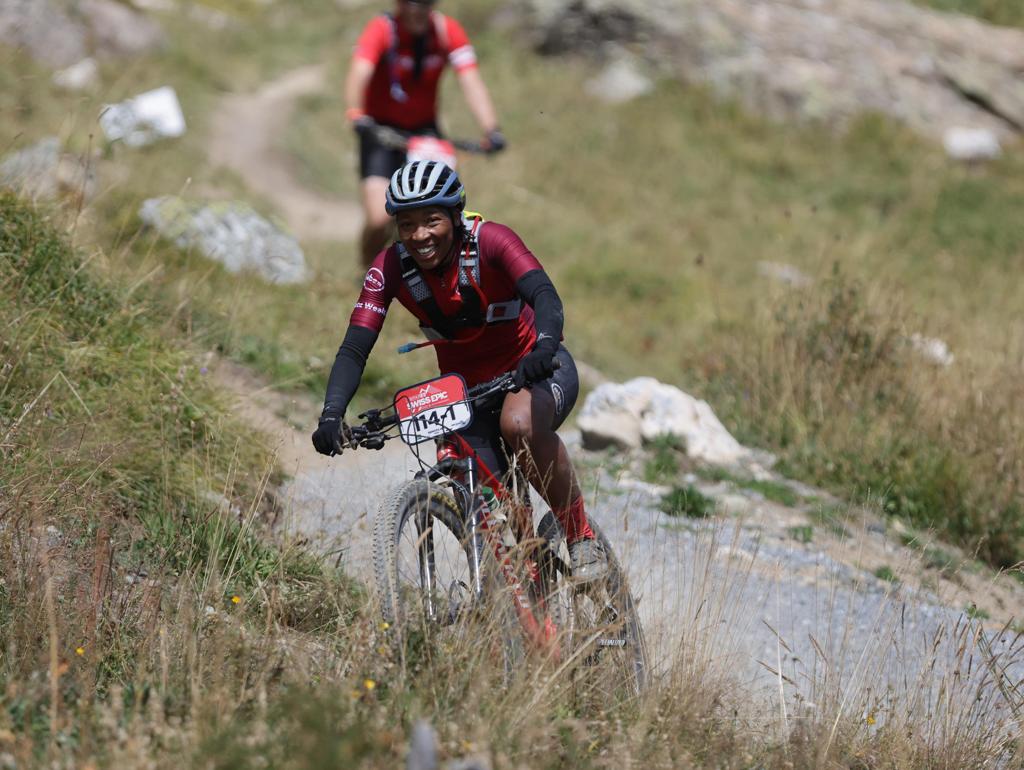 A particular team to watch is the Curro Cycling team of Phillimon Sebona and Jan Montshioa who have amassed 15 finishes between them, including multiple Exxaro Special Jersey, wins. These riders rose from the Exxaro race and have since raced professionally on the road and mountain bike circuits.
While the Men's Amateur category is set to be a thrilling international race in 2023, the Women's Amateur category is set to be more of a local showdown as all but three riders hail from South Africa!
The majority of the Women's Amateur field consists of Newbies without an Absa Cape Epic start to their names, however there are a few teams, and riders, with past experience to call upon during the 19th edition of The Untamed African MTB Race.
Buhle Beauty Nontobeko Ngobese and Andisiwe Skeyi, racing as Absa SheUntamed 2023, boast the most impressive Epic Series CV with five combined Absa Cape Epic finishes between them and two SPAR Swiss Epic finishes. Hot on their heels is the les Romonds team of Miriam Stronkhurst and Leonie Theissen who have three finishes to their name. Team SheUntamed Love Authentic claims the third spot in the team with the most finishes. Remofilwe Moeketsi has two Absa Cape Epic and one SPAR Swiss Epic finishes and will guide her new partner Baveesha Naran.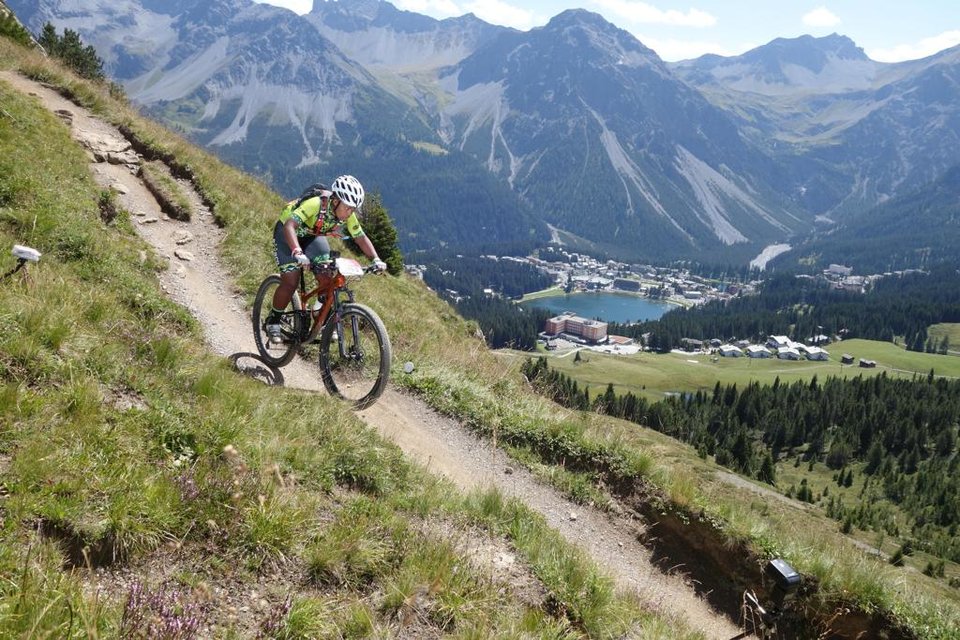 A further team earmarked as being contenders for the title is the #SheUntamed Adventurers team of Marisa Van Der Linde and Brigitte Joubert; though they have no Untamed African MTB Race experience, the pair are formidable athletes. Van der Linde holds the record for the fastest Everesting challenge completion by a South African woman and Joubert is an experienced adventure racer. They teamed up at Wines2Whales in October 2022 and won the Amateur category battle in the Chardonnay race.
To see which teams end up in the white Ciovita Amateur Leader Jerseys, be sure to tune in to the Live Broadcast each day, or visit the race villages and experience the action first-hand!