Speed Company Racing Returns
to Defend Absa Cape Epic Title
2022 Absa Cape Epic Champions, Speed Company Racing, will return to Africa in March 2023 to defend their Absa Cape Epic title.
On 27 March 2022, Georg Egger and Lukas Baum, racing as Speed Company Racing, won the final stage of the race and wrote themselves into the Absa Cape Epic history books in spectacular fashion.
Ahead of the 2022 Absa Cape Epic, few, aside from Canyon Northwave MTB's Andreas Seewald and Martin Stošek (who were dethroned on the final stage), had earmarked Egger and Baum as threats to the overall title. Perhaps that darkhorse status played to their advantage as the Absa Cape Epic debutants carried no pressure and no set-in-stone expectations, from the riders themselves as well as from their rivals.
"Ahead of the 2022 Absa Cape Epic we knew we were in good shape as we had already beaten most of our competitors at other races, so we were quietly confident." Explained Egger. "We had no stresses before the race and we could start relatively relaxed. But once we started racing, that all changed."
When Speed Company Racing returns to Africa to defend their title from 19-26 March 2023, they will not be lining up sans expectations and sans pressure. In fact, with the number 1 boards mounted to their bikes, the German duo will be in the proverbial limelight with all eyes fixed firmly on them.
"Last year we didn't have a target on our backs initially but that changed quickly. Returning as defending champions is good for us as the only pressure we feel comes from ourselves," explained Baum. "Preparing for that will take some mental training. We're going to come into the race with a fresh mindset and approach it as if it was our first time once again. My personal experience in racing is that the way to the top is easier than staying at the top, we have a huge task ahead in March. The Cape Epic is so unpredictable so our strategy will be to take it day-by-day, try forget the suffering, and react to what happens on the trails."
Since their Absa Cape Epic victory, Egger and Baum have made waves in the stage racing realm as they claimed victories at the Andorra MTB Classic and the Israel Epic; the results further cementing that they are a force to be reckoned with in 2023.
The pair's victory in Andorra was similar to that in Africa as they stormed the final stage to overturn a deficit and ultimately claim the race win. However, in Andorra, they'd made their intentions clear on the Prologue where they won the opening day and raced into a lead of almost two minutes, only to lose the jerseys on Stage 2, and then secure them once and for all after Stage 3 through a powerful performance wherein they outmuscled and outraced their rivals.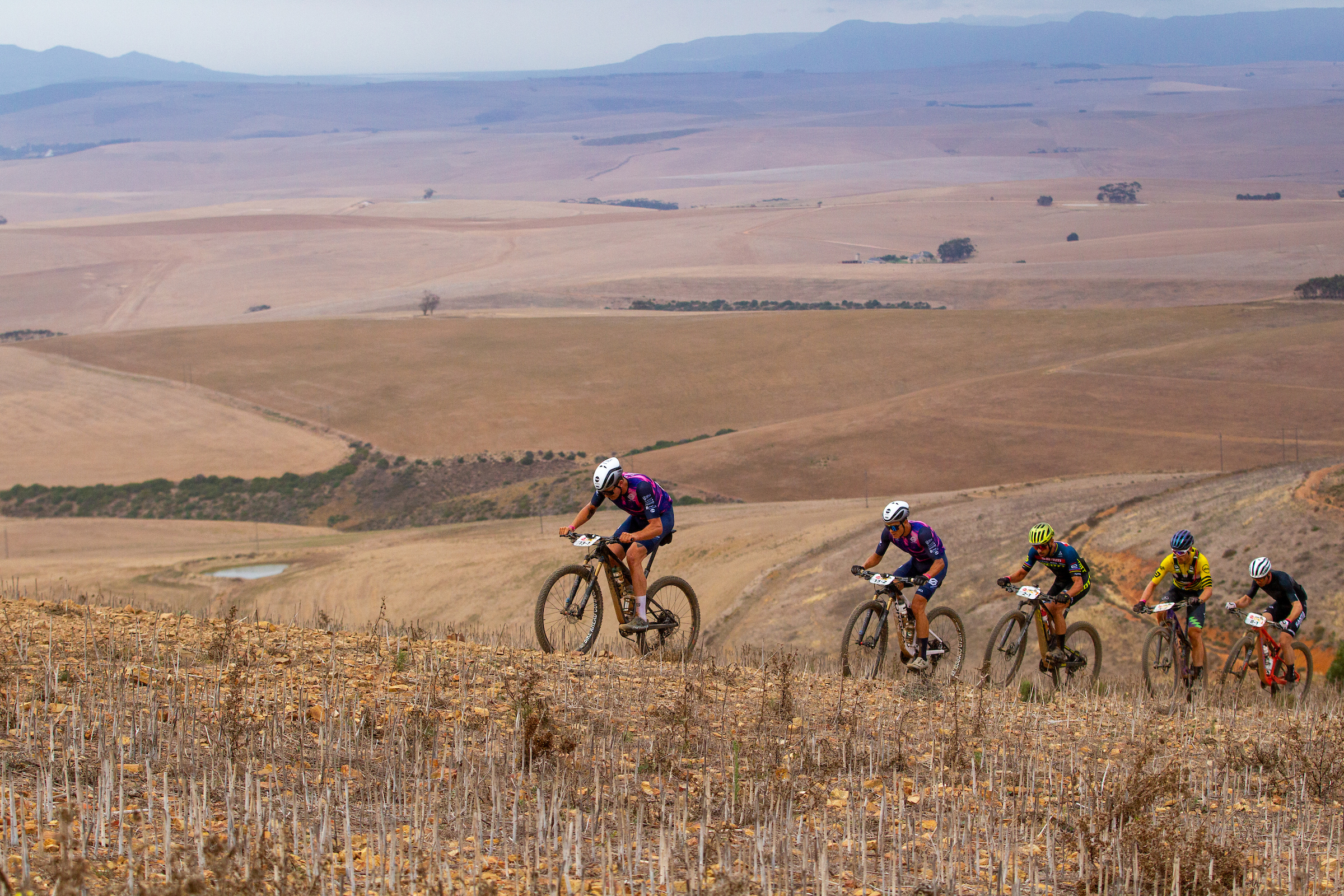 "The Andorra MTB Classic was such a beautiful race. Very different to the Absa Cape Epic, though," said Egger. "We used our usual offensive style racing and it was a close battle with Hans [Becking] and Hugo [Drechou] right up until the end, but we came out on top and were super happy with that performance, especially after how we won the Absa Cape Epic."
Aside from Egger and Baum's overall performance and final day charge into Val de Vie, the basecamp from which they won the 2022 Absa Cape Epic was astounding. No dedicated support crew. No dedicated private chefs or masseuses. No personal mechanics. Only Baum's father, Michael, who served a super soigneur for the men.
"Our setup in 2022 was epic," laughed Egger. "My dad will come onboard for next year as our photographer. We've also picked up a connection for a physio based in Stellenbosch. So the team is getting bigger, but we're still keeping it lean."
"We'll be doubling up on the amount of dads in 2023 as Georg's dad joins the team," smiled Baum. "We believe in our approach and why would we want to change a winning setup? We will be riding new bikes though! The new Orbea OIZ; as well as coming with some incredible support from the South African brand Leatt. With our new bikes, new gear, and slightly upgraded setup, we'll be ready to go on the attack to try claim another Epic Series win."
The 2023 Absa Cape Epic is set for 19-26 March 2023 and is sure to be another event for the ages. To see if Georg Egger and Lukas Baum can defend their title, be sure to tune in to the daily Live Broadcast on the Absa Cape Epic Facebook page or the Epic Series YouTube channel. Fans are encouraged to visit the Absa Cape Epic race villages and spectator points to witness the racing unfold first-hand.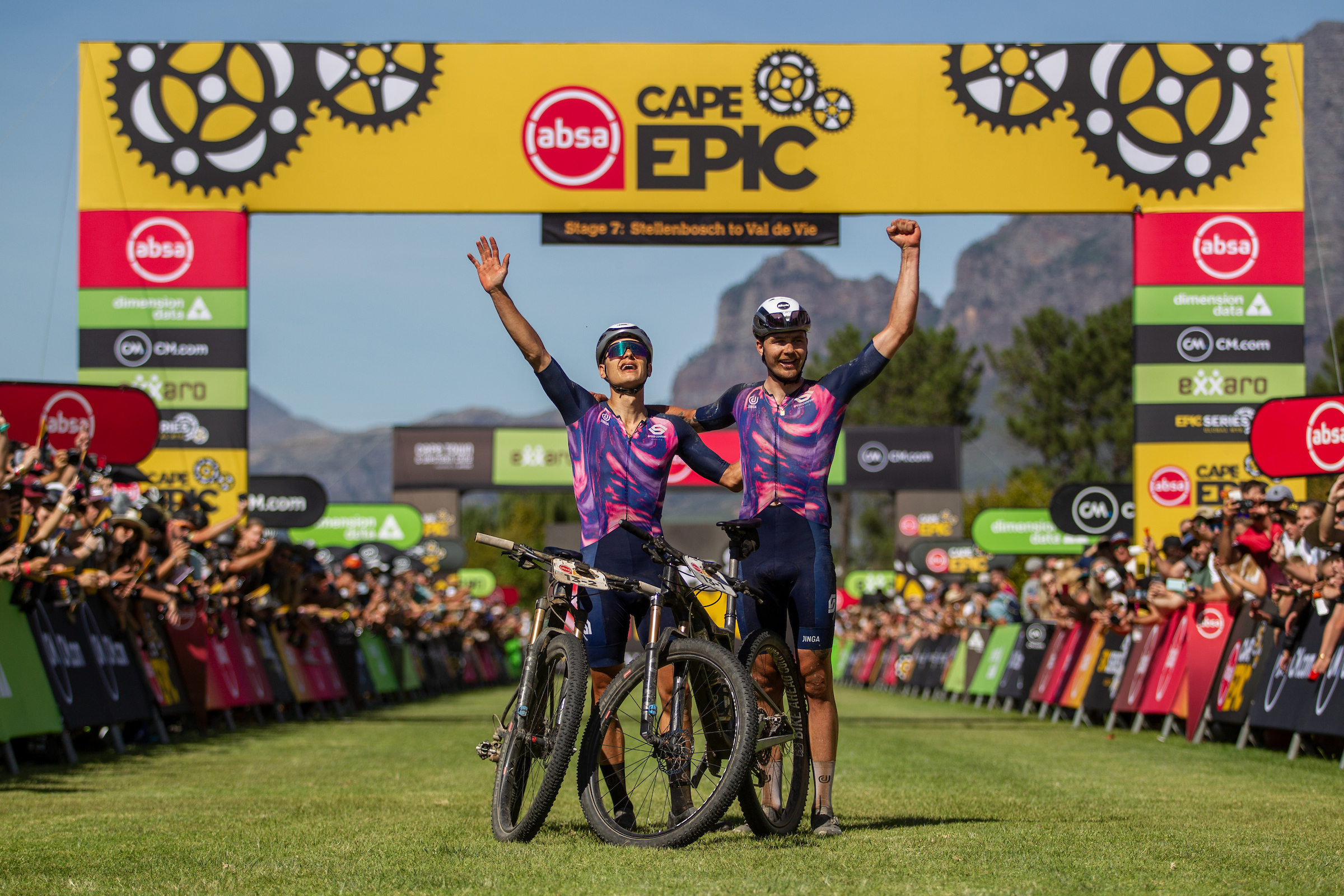 To view the 2023 Absa Cape Epic route, by clicking the button below;