The Contenders: Great Grand Masters
The, brand new, Great Grand Masters Category of the Absa Cape Epic features some of the most experienced men in the race.
Between the 38 riders (19 teams) in the category there are 108 Absa Cape Epic finishes, an average of 2.8 per individual. They also have a combined age of 2 406, not that they are counting…
What actually counts of course is their skill, fitness and mental fortitude. Which they have in buckets. They count among their number, Mike Nixon one of the three remaining Last Lions, as well as the oldest team ever to start the race, the self-styled Young Ones. The institution of an over 60 race category, for the Great Grand Masters, provides them with a new excuse to be competitive. Not that any of them need an extra reason not to act their age.
"I am undaunted at my age by the Absa Cape Epic because I, first and foremost, love mountain biking," Fred van Zyl, the oldest starter in the 2023 field, smiled. "This is an epic event that keeps challenging my strength, fitness and the soundness of mind. The secret for me is that if you keep fit, train hard and look after your body you can finish the Absa Cape Epic, regardless of your age. My friend, Bez [Johan Bezuidenhout] is also my inspiration. To do the race with him is a great honour. I feel very privileged to be able to ride with someone who has 16 finishes to his name."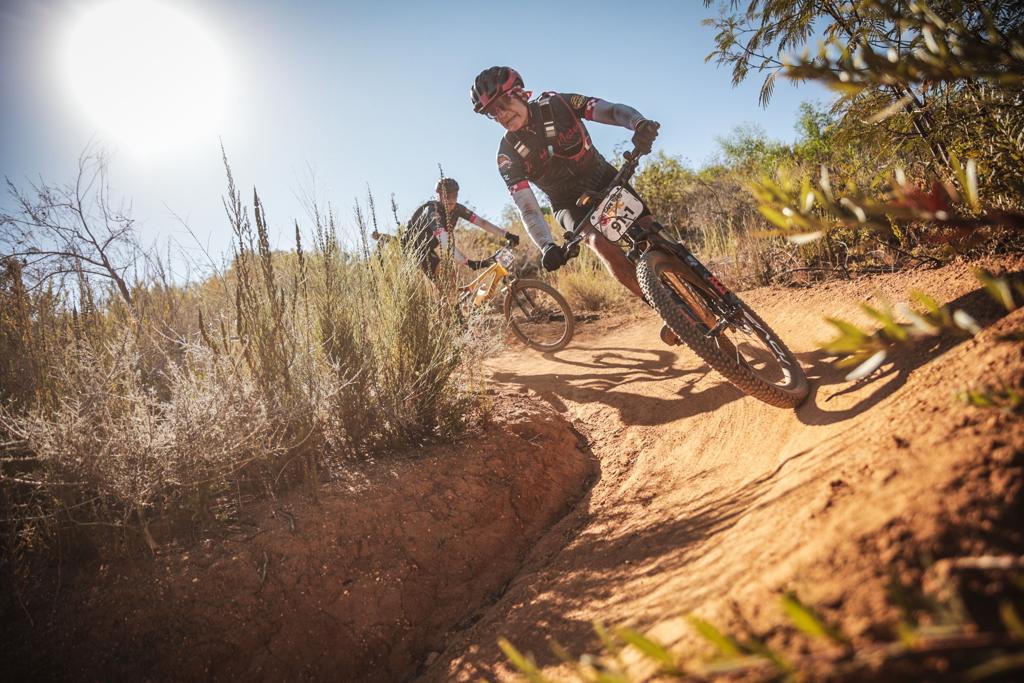 The Young Ones team, of Van Zyl and Bezuidenhout, are unlikely to challenge for the category victory, given that they are 15 and 10 years, respectively, older than their youngest rivals. Yet anyone who finds themselves riding around them over the course of the eight days is advised to tap into their wisdom, both on mountain biking in particular and life in general.
A team to watch is that of Mike Nixon and William Simpson. Together they have 29 Absa Cape Epic finishes to their names. 2023, and the Great Grand Masters category, provides Nixon with an opportunity to win a trophy in the race that has dominated the last two decades of his life. In 18 races he has finished no higher than nineth, in the 2021 Toyota Mixed category alongside Hannele Steyn, in a category. In Simpson he has not only a powerful but also a wily partner. There are no gifts in mountain biking, but if anyone deserves a victory for services to the sport it is Simpson. His business has sponsored many an Absa Cape Epic team over the years and a stellar result would be a fitting return on that investment.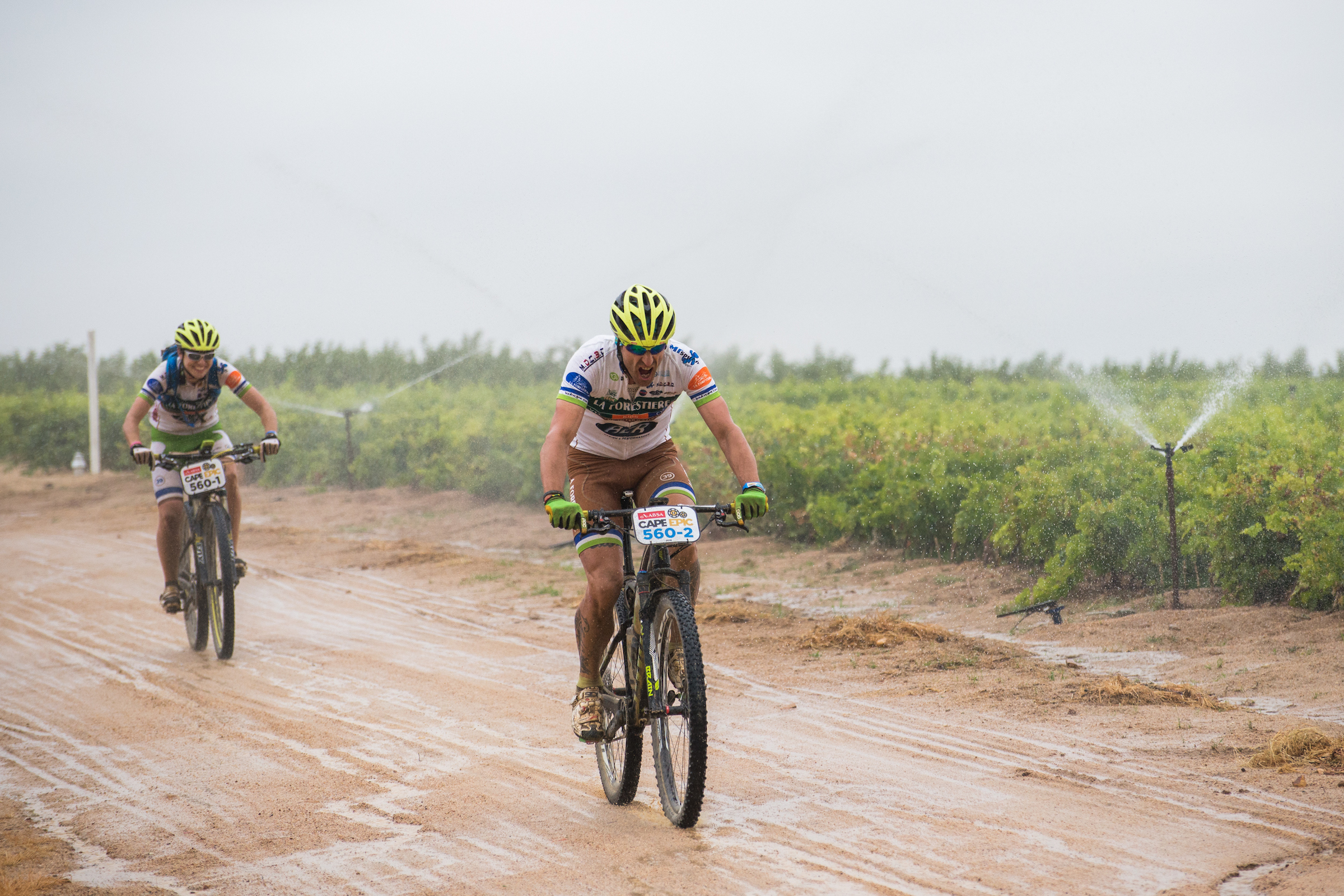 Other teams to watch include the Czech PREMIUM Hotel combination of Jan Gabris and Radim Novotny, as well as the French FORESTIERE ROSTI 3 team of Rene Vallee and Alain Broglia. The French/Belgian pairing of Bart Meganck and Cyrille Chossegros, of 63CC-APHM, also have the look of a formidable squad about them. They will, however, need to hold off teams with both home ground advantage and the nominal benefit of riding for one of the hosts.
With Meerendal Wine Estate returning as a host venue to the Absa Cape Epic it is great to see the farm taking up the role of title sponsors of a number of teams again too. Two Great Grand Masters teams will don the Meerendal colours for the 2023 race, they are the Meerendal BIXS-Stoll team of Fritz Egli and Alfred Bau, along with the Meerendal 1 team of Chris Prinsloo and Andries Hendrik Prinsloo. Having not won a category since their Women's and Grand Masters double win in 2017 it would be fantastic to see a Meerendal sponsored team atop an Absa Cape Epic podium again.