The 2023 Absa Cape Epic has summoned the best teams from around the world. These are the men's teams to watch.

Germany
Age: 27
Absa Cape Epic history:
2022 winner, 2 stage wins, 1 finish
Palmares:
2x U23 German XCO Champion
Winner 2022 Andorra MTB Classic

Germany
Age: 28
Absa Cape Epic history:
2022 winner, 2 stage wins, 1 finish
Palmares:
2013 European Junior XCO Champion
2016 U23 German XCO Champion
Winner 2022 Andorra MTB Classic
For mountain biking fans, the 2022 edition was a bumper vintage. We were treated to the closest, most exciting battle we've seen since 2007, with the yellow jersey hanging in the balance till the very end of a thrilling Grand Finale. Canyon Northwave looked like they'd sewn the race up, but Seewald's injuries from a crash began taking their toll and Speed Company Racing sensed it immediately. The story's end can best be told by the results sheet and the story behind the story is the deadly combination of world-class firepower, a point to prove, and Egger and Baum's rampant killer instinct – all of which will remain going into the 2023 race. To show their stunning 2022 win was no fluke, they won Andorra MTB Classic (now named Andorra Epic) showing they can climb mountains, too. Adding to the momentum in what is undeniably their breakout year, they'll bolster their team structure for the race, from privateer level support (just Baum's dad) to one that matches their rivals. The brash Germans aren't as likely to get under the skin of their competitors this time, nor will they have the element of surprise, but they'll still be the odds-on favourites at the bookmakers. And justifiably so.

Germany
Age: 31
Absa Cape Epic history:
2nd in 2022, 2 stage wins, 2 finishes
Palmares:
2021 World XCM Champion
2x German XCM Champion
UCI World Ranking – 1st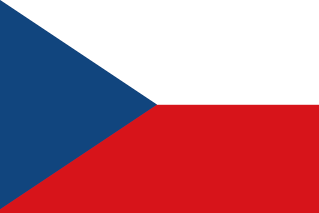 Czech Republic
Age: 29
Absa Cape Epic history:
2nd in 2022, 2 stage wins, 1 finish
Palmares:
2019 Czech XCM Champion
UCI World Ranking – 5th
Back up team:
Canyon Northwave 2
Petr Vakoč and Marc Stutzmann
The 2021 edition saw the debut of reigning World Marathon Champion Seewald and his partner Stošek, former Czech Champion (impressive title in itself, considering that former Absa Cape Epic winners Kulhavy and Hynek are Czech). The pair rode an exceptional Prologue and in the first few days looked like the only team capable of challenging eventual winners Jordan Sarrou and Matt Beers of NinetyOne-songo-Specialized. They won stage 3, but after Stage 4, Stošek was already making travel arrangements to return home. His retiral from the race was another reminder of how quickly highs can turn into lows at the Absa Cape Epic. They were better prepared for 2022 – they had a back-up team, enhanced support structures and most importantly, they were wiser. They did everything right, bar one crash in which Seewald had injured himself more than he was letting on. It soon became evident, particularly to Speed Company Racing, that he was not operating at full capacity and was suffering massively (albeit almost imperceptibly). Nevertheless, they never gave up till they crossed the final finish line. In the face of a devastating loss – so near yet so far – their poise and magnanimousness in defeat was a masterclass in sportsmanship. In terms of the rest of the 2022 season, Stošek broke his collarbone mid 2022, missing Epic Series races but bounced back to rank 5th in the world, and Seewald took silver at the marathon world Championships. Even in adversity, this well-oiled team is hard to beat – if all goes smoothly for them, almost impossible.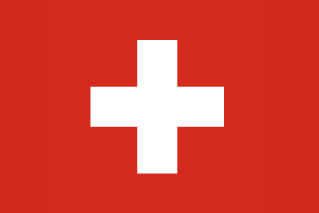 Switzerland
Age: 36
Absa Cape Epic history:
Winner 2019, 2017, 9 stage wins, 6 finishes
Palmares:
2016 Olympic Champion
10x World XCO Champion
33x UCI World Cup wins
Winner 2020 Swiss Epic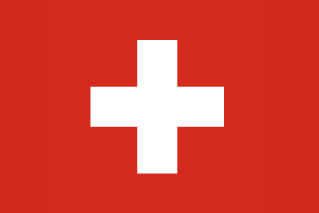 Switzerland
Age: 28
Absa Cape Epic history:
6th in 2017, 2 stage wins, 3 finishes
Palmares:
Winner 2018 Swiss Epic
2019 Team Relay European Champion
Schurter is the GOAT. No mountain biker has had such a consistent, illustrious and varied career over such a long period of time. He's a 10x World Champion, has three Olympic medals (one of each colour), holds the record for the most number of UCI World Cup overall and race wins. He's also won two Absa Cape Epics. 'Only two!' some would ask. Fair question – after all he's started seven. While no one in the world is in a position to criticise the GOAT, the stats do tell an interesting story. Firstly, about how 'untamed' the race really is – anything can happen and usually does. Then, there's choosing a worthy partner – there comes an immense pressure riding with the Messi of mountain biking. As affable and approachable as he is, he's monstrously demanding on himself. Even though he'd never openly berate a partner, it's a universal knowing that second place is not good enough. The matured Frischknecht is a long-standing teammate and if anyone has the temperament and firepower to handle this, it's him – his fourth place at last year's Prologue is a case in point. At the 2022 race, the team (including Schurter) fussed with tyre issues, mechanicals and crashes and despite the attentiveness and commitment of the back-up team (Frischknecht and Ragnoli) they never recovered the lost time, nor from the efforts it took to return to the front of the racing. Rivals will surely aim to isolate Frischknecht, and the pair must remain highly aware of teams baiting Schurter into chasing attacks. Much of their early season prep work has been done on some of the trails (and the weather) they'll experience come March. Expect big things from Schurter and even bigger from Frischknecht.
Spain
Age: 34
Absa Cape Epic history:
16th in 2016, 1 finish
Palmares:
Bronze Tokyo Olympics
Winner 2022 Snowshoe UCI World Cup
2022 Spanish XCC Champion
UCI World Ranking – 1st
Spain
Age: 29
Absa Cape Epic history:
Newbie
Palmares:
Multiple Spanish Champion
Every year at the race there's a dark horse team that storms the Prologue leaving rivals stunned. But riders and fans doing their homework will not be surprised when they see these two spraying sparkling wine from the podium in Meerendal. Valero Serrano may not have as many UCI World Cup wins as Schurter, but he did finish second to the Swiss maestro at the 2022 World Championships, plus he's ranked no. 1 in the world and has an Olympic bronze medal to his name. There's no questioning the Spaniard's pedigree, but he's participated in very few long format events and no stage races to speak of since his debut at the 2019 Absa Cape Epic when he finished an anonymous 16th while riding with Argentine Catriel Andres Soto. Race week will reveal if that was just an exploratory sojourn or a training race (they did finish the week off with a strong 5th place at Val de Vie). The 34-year-old picks Rodriguez Guede as his partner – another cross-country specialist who's clearly got what it takes, podiuming at the Vallnord UCI World Cup in 2016. His stage racing experience is slightly broader, albeit mainly in his native Spain. They're decidedly an unknown quantity, especially on the full-length stages in the latter half of the week. The main contenders will have enough to think about, without having to watch this pairing, but if Vallero and Guede put in good performances early on, the likes of Scott-SRAM, Toyota-Specialized-NinetyOne and Canyon Northwave will have to readjust their race plans.

Germany
Age: 32
Absa Cape Epic history:
2nd in 2021, 1 stage win,
8 finishes
Palmares:
2x German XCE Champion
Winner 2022 4Islands MTB Croatia

Germany
Age: 29
Absa Cape Epic history:
2nd in 2021, 1 stage win, 3 finishes
Palmares:
Winner 2022 4Islands MTB Croatia
Winner 2021 Andorra MTB Classic
UCI World Ranking – 4th
This team, dressed in Bulls kit, stood on the second step of the podium in Val de Vie in 2021. It was their best showing ever and yet no surprise to fans. The pair have 11 Absa Cape Epics between them, and both have certainly done their time riding in support of team leaders on the world stage. In the process they've developed their engines, their experience and the consistency required, key factors that ultimately lead to success. At the end of the 2021 season, the two broke away from the Bulls outfit to form the nucleus of Singer Racing – a team consisting of several pro riders based in Germany. Either as a result of racing for the Bulls team for several years or simply their natural abilities emerging over the years, Stiebjahn and Frey are pure stage racing specialists, and they have the results to verify it – victory at 2022 4Islands MTB Croatia and second place at 2022 SPAR Swiss Epic. But that hasn't stopped them honing their speed at the highest level too – Stiebjahn raced the Lenzerheide UCI World Cup, finishing in the top half. Rivals listen up: overlook this strong and experienced pairing at your peril. These are top drawer riders and if they can fly under the radar while Scott-SRAM, Toyota-Specialized-NinetyOne and Canyon Northwave fixate on each other's every move, they'll have their names in lights once again.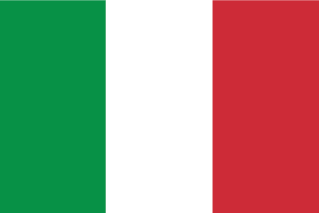 Italy
Age: 33
Absa Cape Epic history:
4th in 2021, 2 stage wins, 6 finishes
Palmares:
2x Italian XCM Champion
2022 European XCM Champion
Winner 2022 SPAR Swiss Epic
UCI World Ranking – 2nd

Belgium
Age: 27
Absa Cape Epic history:
7th in 2022, 1 stage win,1 finish
Palmares:
4th 2021 World XCM Championships
4th 2022 4Islands MTB Croatia
Team Wilier Pirelli presents an unusual case when it comes to racing. Most other teams follow a traditional model, selecting one leader team and a predesignated back-up pair to assist with mechanicals and tactics. Usually, with their team selection, all four teammates are, on paper, strong enough to lead. European Marathon Champion Rabensteiner is ranked 2nd in the world. Alleman proved his worth as a new arrival at the team by winning a stage at the 2022 Absa Cape Epic. Geismayr has won several stages, as well as the SPAR Swiss Epic and a National Champion title. Porro too has won a stage and is a former National Champion.
But for 2023 they've changed previous years' successful formula, pairing Porro with road superstar Vincenzo Nibali. Few saw that coming. It wasn't all planned though – Geismayr was forced to withdraw. So for this edition we have two dyed-in-the-wool marathoners, and an Absa Cape Epic stage winner paired with a 'roadie' megastar with little mountain bike racing know how (yet).
One thing we do know – every one of them knows how to win a bike race.
With the nebulous unpredictability of 'form' and luck and how each rider will perform on race day at the highest level, and add the unknown of Nibali on a flat bar machine, it's impossible to predict what will transpire. It'll be mesmerising to watch of course and, as they say, 'let the trails decide'. It will certainly keep their rivals guessing.
The outfit prepares specially for the most competitive mountain bike stage race in the world and invariably (certainly for the last few years in various team liveries), they put in a top performance. Expect the same in 2023.
Back up team:
Bulls Mavericks
Alban Lakata and Axel Roudil Cortinat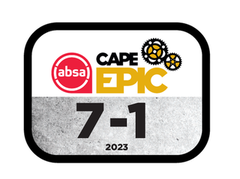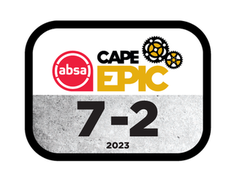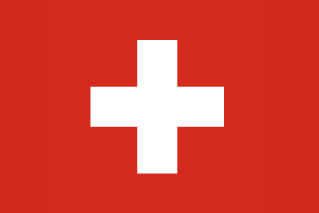 Switzerland
Age: 37
Absa Cape Epic history:
2016 winner, 6 stage wins, 11 finishes
Palmares:
Multiple Swiss XCM Champion
UCI World Ranking – 6th

Germany
Age: 25
Absa Cape Epic history:
5th in 2022, 1 stage win, 4 finishes
Palmares:
2019 U23 German XCE Champion
Winner 2021 Andorra MTB Classic

UCI World ranking – 3rd
Fans may say that the shine has come off the once incandescent Bulls team, and unfairly so. They might have had a disappointing outing at the 2022 edition but look back less than a year earlier to 2021. Huber and Schneller came back from a disappointing Prologue and won Stage 1, putting them right back in the mix and keeping in close touch with the race lead till a disastrous Stage 4 and the resulting chain reaction that led to them sliding out of the top 10. The team exhibits a highly evolved infrastructure with unprecedented attention to detail, as is evidenced by their tech boxes (each pro team is allocated a large box to stock with spares of their choice at each water point) – while the other teams treat them as a dump bin, the Bulls precut organisers/holders for each tool and part, making them easy and quick for the flustered riders to find. Schneller is certainly living up to his promise and the faith the team and Karl Platt has placed in him. He's on the rise and if Huber can stave off the decline that comes with any rider's career twilight, there's little to stop them doing big things (let's not forget, Huber tops the list of most marathon wins of all time – ranking higher than the likes of Andreas Seewald, Alban Lakata, Christoph Sauser and Jaroslav Kulhavy). The team's management style may be a polar opposite to rivals Specialized Factory Racing, and their succession plan may still be under construction (or under wraps) for now. But the foundations, the walls and the roof are as solid as it gets, ready to create more glory days.

Netherlands
Age: 36
Absa Cape Epic history:
3rd 2021 edition, 3x stage wins, 4 finishes
Palmares:
Multiple Dutch XCM Champion
2nd 2022 Andorra MTB Classic
2nd 2021 Swiss Epic
2nd 2021 4Islands MTB Croatia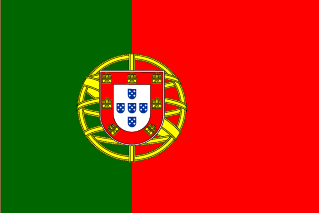 Portugal
Age: 28
Absa Cape Epic history:
3rd 2021 edition, 3x stage wins, 2 finishes
Palmares:
2016 U23 Portuguese XCM Champion
2nd 2022 Andorra MTB Classic
2nd 2021 Swiss Epic
2nd 2021 4Islands MTB Croatia
The Dutch / Portuguese pairing stormed the 2021 race with 3 stage wins and an overall podium spot, unsettling all but the leading team NinetyOne-songo-Specialized. 2022 saw a different competitive landscape and although Becking and Dias were very much at the sharp end of the field, bad luck caught up and they lost valuable time on Stage 3. They ended 4th overall just off a coveted podium spot. They'll need to put that disappointment behind them, knowing they have more than enough firepower, a solid support structure and a deep understanding of their strengths and weaknesses (crucial in a field this dense). They may be pure marathoners – experienced and patient – but they're not afraid to go out on the attack, especially later in the week. If they can get through the time trial, still in touch with the GC lead, there's no reason they can't taste the local sparkling wine on Sunday. There won't quite be the fireworks you'll expect to see from SCOTT-SRAM, just a super high rhythm and consistency as they improve day by day as others decline on the rough trails to Val de Vie Estate.
Toyota-Specialized-NinetyOne
Back up team:
Tristan Nortje
Adrien Boichis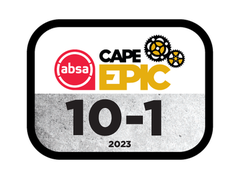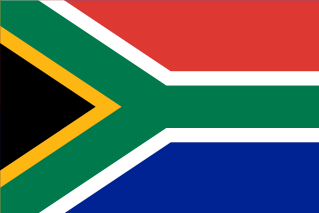 South Africa
Age: 29
Absa Cape Epic history:
Winner 2021, 4 stage wins, 6 finishes, 2019 Absa African Jersey Winner
Palmares:
2x South African XCM Champion
2022 South African Gravel Champion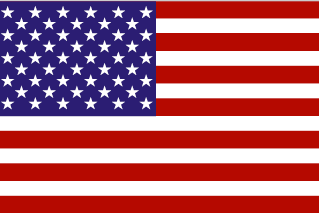 USA
Age: 25
Absa Cape Epic history:
3rd in 2022,
2 stage wins, 1 finish
Palmares:
2020 World XCC Champion
2x UCI World Cup Winner
As the second South African in history to win the men's category, Beers had his work cut out for him in 2022. His first big win on the global stage was a career defining victory and he was keen to repeat. The Absa Cape Epic had other plans. After repeating his Prologue win, Stage 1 saw the onset of stomach issues. Losing over nine minutes may have seemed catastrophic at the time but in fact it's remarkable it was that little, considering the intensity of the pace and the debilitation that comes with an 'empty fuel tank'. Beers is renowned for his mental toughness, yet he gave all the credit to his new partner Blevins. "I would have left me!" he says about how dire the situation was, and frames how loyally and intelligently the American approaches long format racing. He's been XCC world champion (a 20-minute effort) yet can switch seamlessly to stage racing. Beers and Blevins managed to rescue their campaign with a third overall and a second stage win. They both still rue their luck and that'll only add fuel to the fire in their bellies. If their early season build up and Beers' self-described 'good sensations' in January is anything to go by, they're on track to be on top form the moment they line up at Meerendal Wine Estate. If they stay out of trouble and play to their considerable strengths – speed and power for hours – they'll win.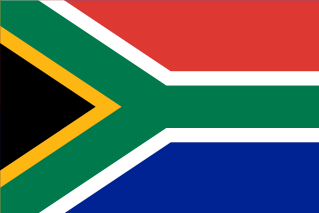 South Africa
Age: 25
Absa Cape Epic history:
8th in 2022, 1 stage win, 5 finishes, Absa African Jersey Winner
Palmares:
3rd 2019 South African XCO Championships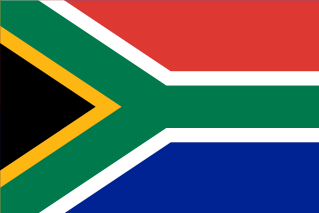 South Africa
Age: 23
Absa Cape Epic history:
6th in 2021, 1 stage win, 4 finishes, Absa African Jersey Winner
Palmares:
1x Junior SA XCO Cup Series Winner
A stage win at the 2022 edition rocketed the South African duo into the mountain biking limelight. Local fans shrieked encouragement at the live broadcast feed as they soloed to a glorious celebration in Stellenbosch. Tactically they could not have timed their attack better. Speed Company Racing was on the charge early on and there was a lull in the pace in the Berg River valley after the GC podium contenders made the catch. When the South Africans launched, the field hesitated, and with the howling South Easter winds at their back they made the most of the slingshot lead. To their infinite credit, they had the power and the grit where and when it counted and carried their advantage to the line. It was an inspiring example of fortune favouring the brave. With the confidence that comes from a win like that, and a top ten overall, they'll know that there's little standing in the way of another excellent showing. They also garnered a local stage race win later in the year. Momentum will take them far, but they'll need to remember the hard-earned lessons of mountain bike stage racing, and apply them – it's when times are not as good that this really counts. If all goes well, the Absa Africa jersey is surely theirs.
Outliers
Look out for an upset from any of these teams
KMC
Tim Smeenge & Teus Ruijter
IMMOunited Racing
Lukas Kaufmann & Milan Damek
HR Racing
Paul Häuser & Niclas Ranker
Hardinxveld
Wim de Bruin & Lennart van Houwelingen
Pivot Cycles - OTE
Félix Belhumeur & Marc André Fortier
VTT Saint Lô
Nicolas Gaurin & Julien Cousin
Cannondale Arabay
Roberto Bou Martin & Miguel Munoz
G-SKIN-XLC
Pierre Billaud & Sebastien Carabin
Northwave France
Lucas Lesoin & Rémi Roslambert
Pyga Euro Steel
Philip Buys & Alex Miller