The first transition stage, from Hermanus to Oak Valley Estate, traverses wild country nestled within pockets of manicured agriculture. 100 brutal kilometres of raw, natural trails separate the race villages. Sections of purpose-built singletracks and brief flirtations with district roads provide moments of respite on smoother surfaces. 2 300 metres of climbing makes for an arduous day on the bike. The challenges begin from the gun, with a climb out of Hermanus and into the wild; then trails deep in the fynbos lead into Wildekrans where tight and twisty trails make gaining momentum difficult. Onwards and upwards from Botriver up Kat Pas through Houw Hoek Inn before tackling the back of Tierkop. From here the fast sweeping singletrack of Jakkals awaits before Paul Cluver provides the final climbs before a high-speed, high-risk, high-reward run into Oak Valley Estate ensures the stage ends on a high, ahead of the time trial on Stage 4.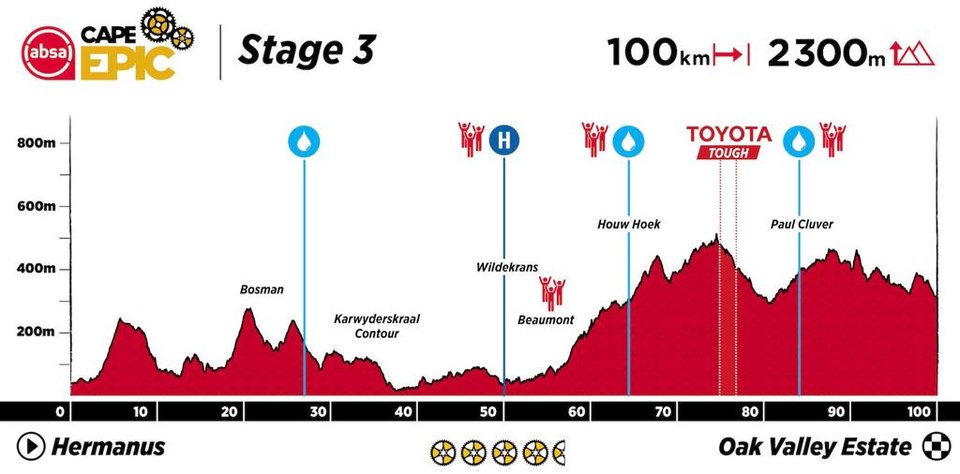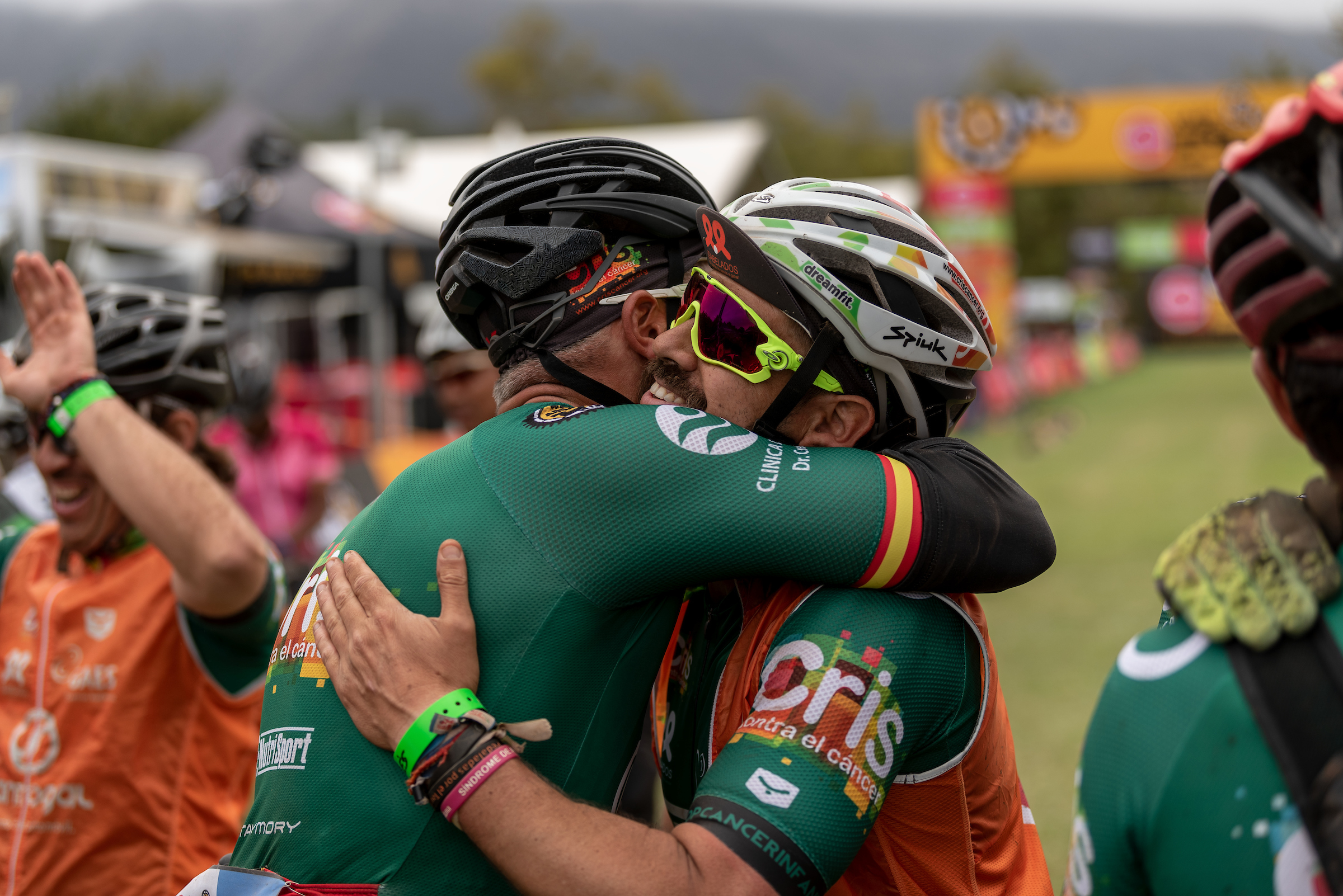 As in every edition of the Absa Cape Epic, partnership will be tested and trialled throughout.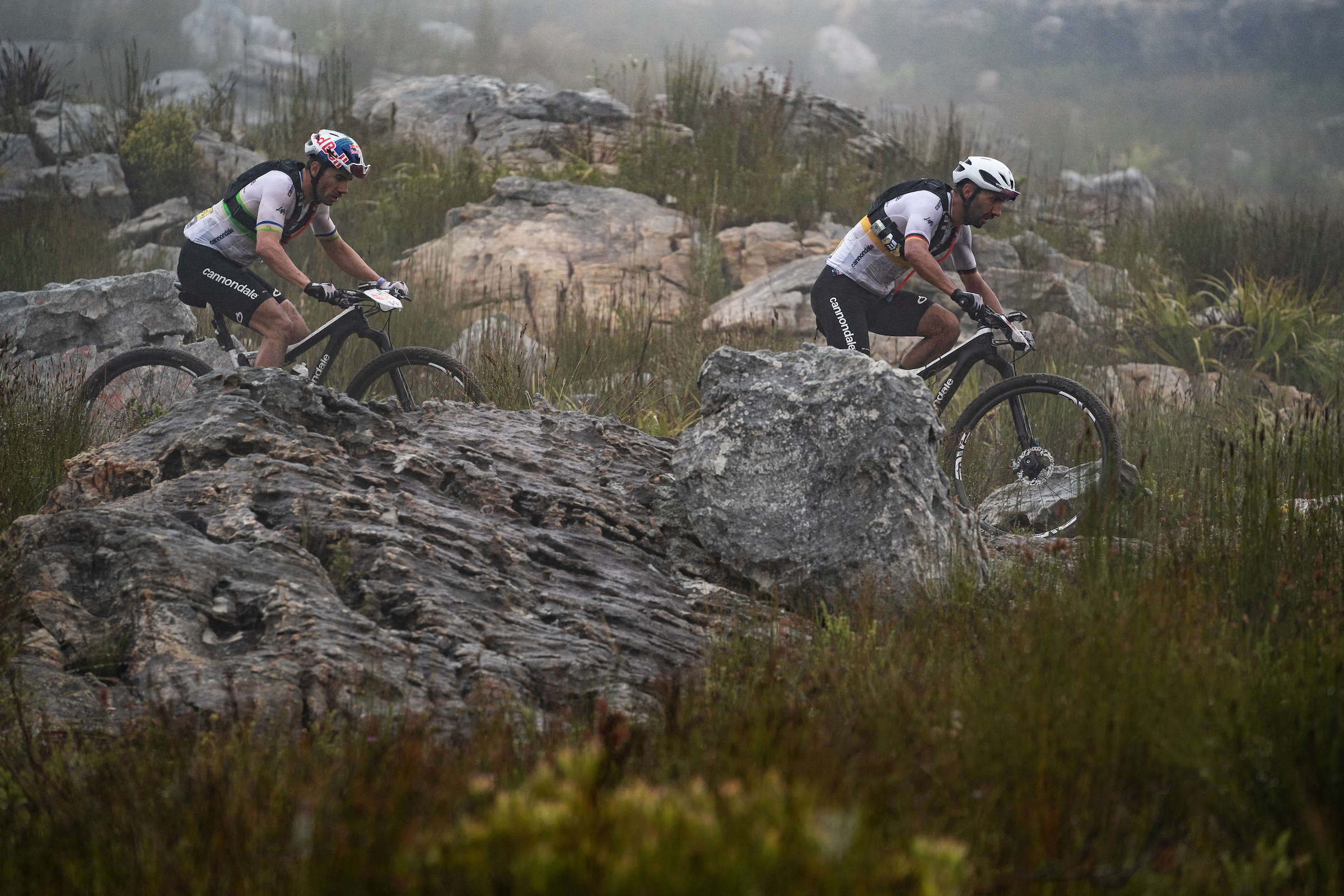 Weather Cannondale Factory Racing's Henrique Avancini and Manuel Fumic race through the beautiful but harsh terrain of the Elgin Valley mountains.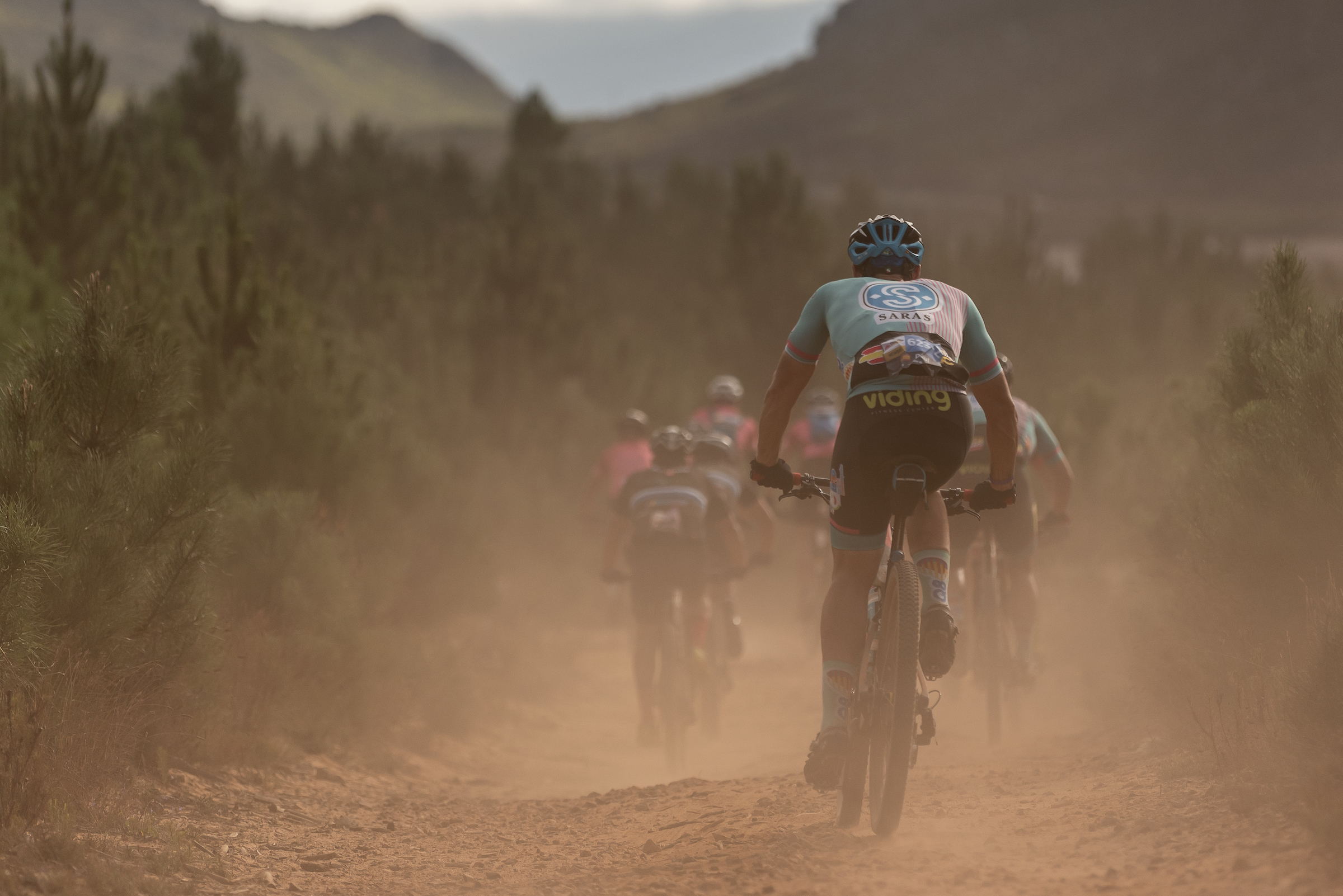 Stage 3 of the 2023 Absa Cape Epic traverses feral lands nestled between pockets of manicured agriculture. The trails are dry, dusty, and rugged.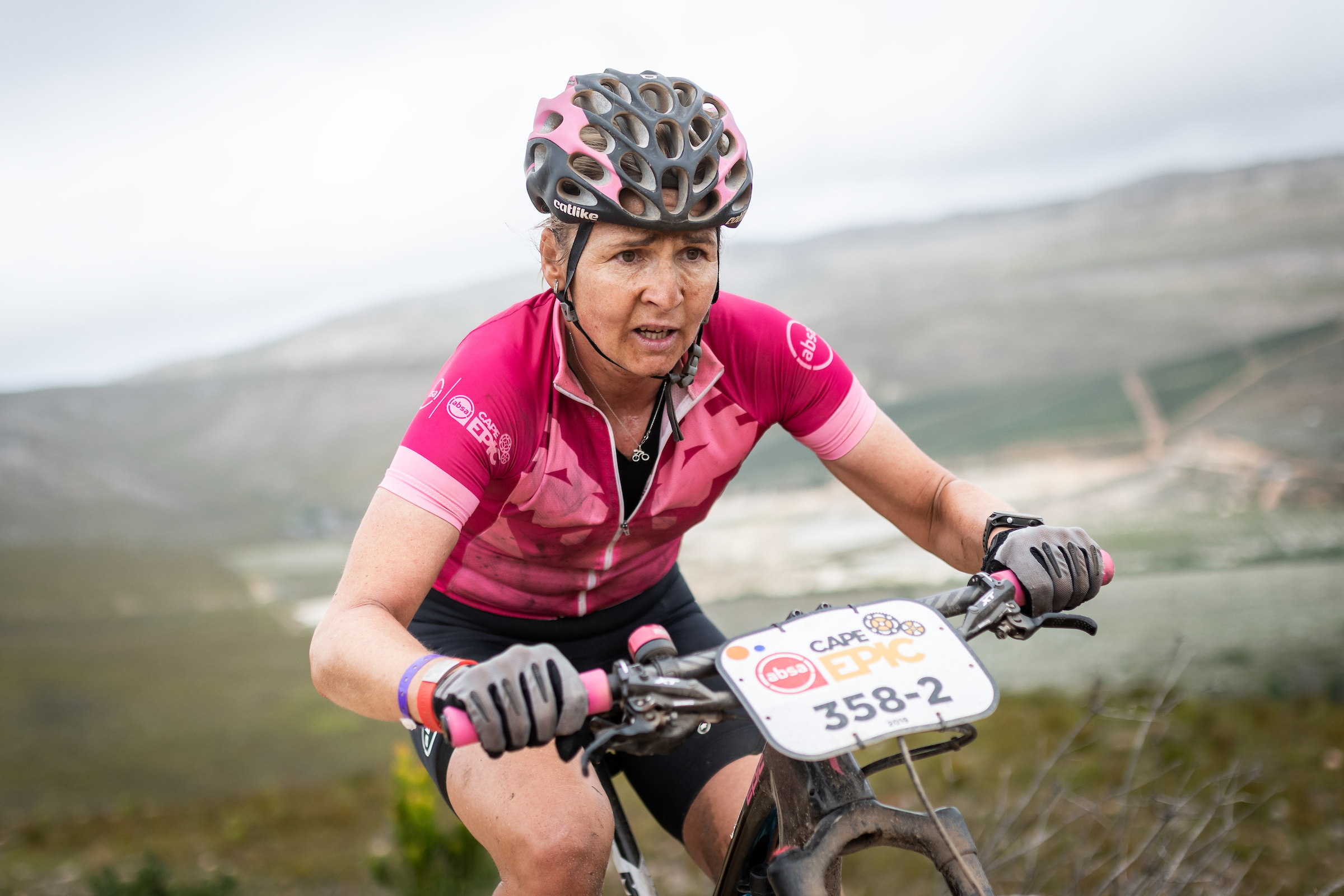 The CM.com Women's category will be another showdown for the ages in 2023.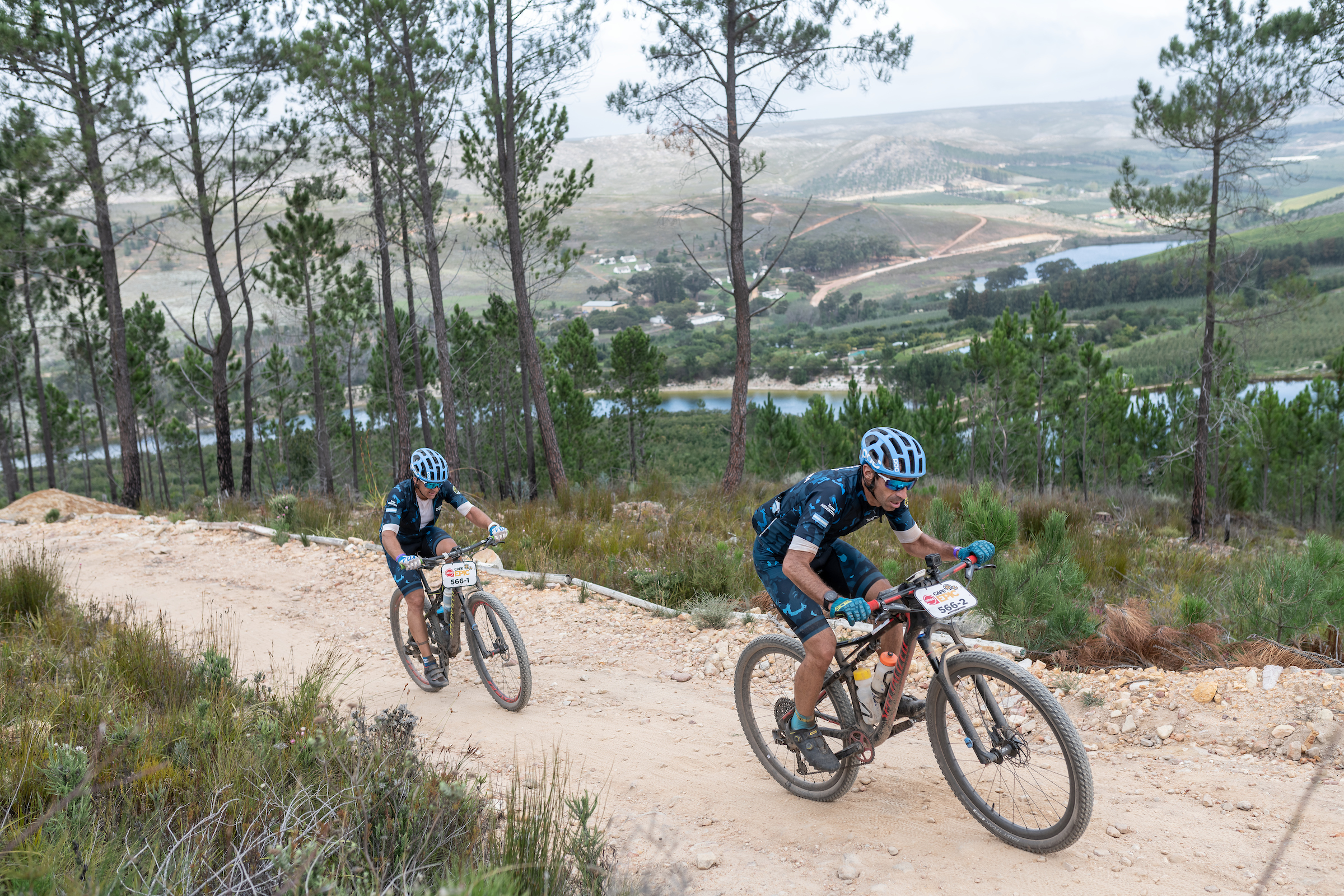 Stage 3 is rated as the second most demanding stage behind Stage 5, as such it is guaranteed to be a challenge for those chasing podiums to those avoiding maximum stage times.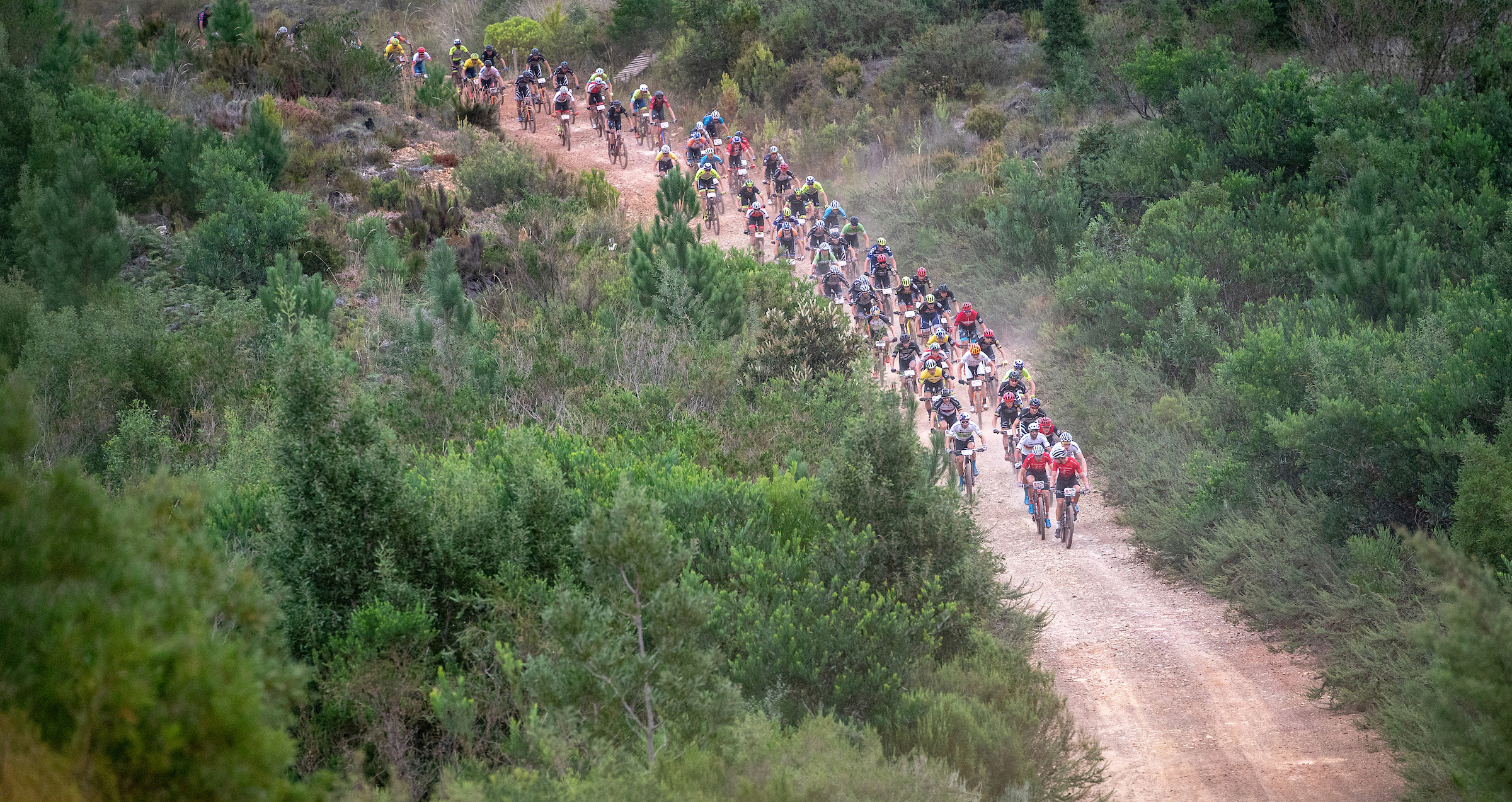 Stage 3 of the Absa Cape Epic is the first transition stage of the 2023 event and takes teams from Hermanus to the new race village at Oak Valley Estate.
It starts off easy, but just when you think "I think I've done this before…" you'll take a left and take on some tough climbs and trails that the Absa Cape Epic has never visited before. It's amazing to me that still we can ride new trails. This is real hardcore mountain biking and there's a proper climb to get from the seaside to apple country.