(and counting) of Camping Experience
John Gale is one of the three remaining Last Lions. He's camped at every race thus far and doesn't plan to stop. For him, it is all part of the bigger experience. And, 'what an experience the Absa Cape Epic is,' he says.
The pride has dwindled over the past few years, but the three remaining Last Lions are going strong and all three are sharpening their claws ahead of what promises to be one of the most gruelling Absa Cape Epics ever. Hannele Steyn, Mike Nixon and John Gale are The Last Lions, so named because they are the only members of the Amabubesi – for 'pride of lions' in Zulu – Finisher Club to have completed every edition, thus far, of the race. The Last Lions award was launched to celebrate their achievement and will award the Last Lion trophy to the last rider among them who is still in the event.
Now, Steyn and Nixon might argue, but John Gale is perhaps the most excited of the trio. Or maybe excitement is not the right word. 'Curiously eager' might be more accurate: "Aside from it being a fixed part of my annual calendar, there is a certain curiosity too," explains the Chartered Accountant who almost missed the 2005 event, but managed to get in through a last minute substitution. "It is so unlikely that you could ride eight days and nothing goes wrong. That goes for any rider in any given year," he says. "The unlikelihood of you (or your partner) not getting sick, not breaking the bike, not crashing… Every time you step up to the start line you roll the dice and every time you do it again, it just becomes less and less likely. So I'm just curious about what is going to happen."
It may seem a deeply philosophical statement for a rider who has crossed the finish line 18 times, but then those 18 entries into The Book of Legend have not come easy. John has seen it all — broken bikes, crashes, illness –– through it all it has always been about the overall experience for him. We picked his brain for some insights, these are his words:
ON WHAT BRINGS HIM BACK YEAR AFTER YEAR
I'm a keen mountain biker, so that's not a difficult sell. I mean, it's an amazing event on every level - the route is unbelievable and different every time. That being said, it is a huge undertaking and a monstrous commitment — a six-month commitment. If I missed one I'm not sure if I'd be able to come back after, so I have to keep going.
That notion goes back to the first event for me. When we did that first one we had no idea what we were in for. We'd done To Hell and Back, which is 60km a day, but the Absa Cape Epic was just on another level. It was such an army-level ordeal to survive (that first one) that when it came around the next time I strongly felt that: 'Would you ever be able to get back to this if you stopped doing it?' "so initially, that was kind of it and I just kept going. Now, on top of that, I'm just curious as to what is going to happen over the eight days…"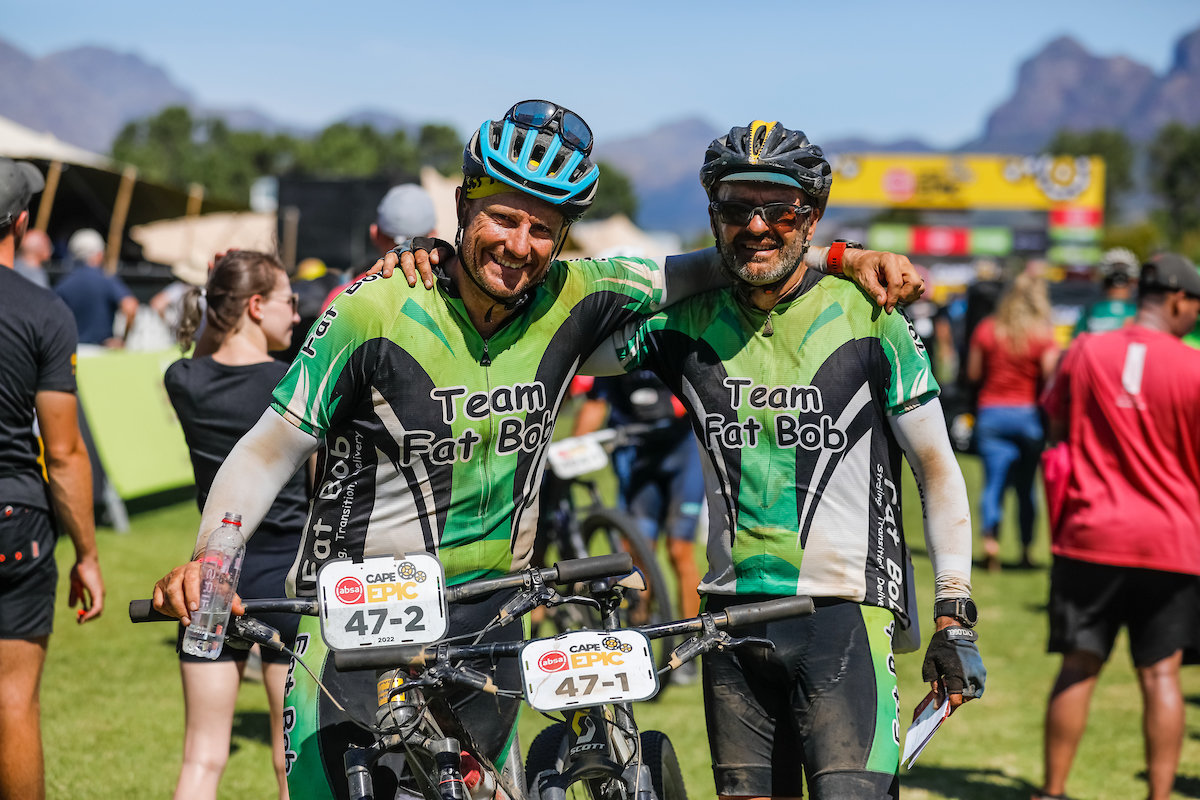 ON WHAT IT TAKES TO FINISH
"I've had some problems, I had hepatitis the one year, and the second year I had bad ITB problems. I've broken a frame halfway through a stage, but this type of stuff is happening to everyone. That is the Absa Cape Epic and you're just lucky if what happens is at a level where you can nurse it to the finish. What you need is an absence of bad luck."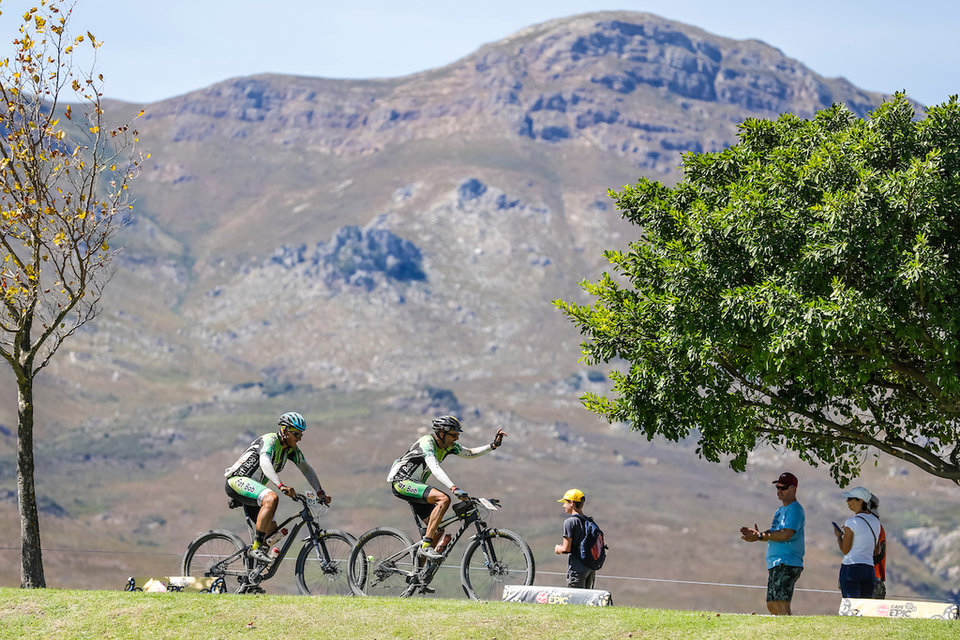 ON THE EVOLUTION OF THE RACE
"That first Absa Cape Epic we knew nothing. NOTHING. There was a contingent from overseas who'd done the TransRockies and the Trans Alps and they knew everything. They would finish the ride, service their bikes, wash their kit and then be in the dining tent the following morning in clean, dry kit. We tried that a few times and rode in wet bibs…So that, it goes without saying, has evolved. Also, the equipment is just so much nicer. When it comes to the route, I suspect it is harder today, but that is how I experience it anyway. For me, it is all about the experience.
In the early days, we had far more district roads – there was that one stage of 140km into Bredasdorp – to name but one, into a block headwind. We don't have much of that in the current event. It gets more technical every year, and there are more and more trails being built all the time and they do try to make it exciting. But that type of riding is highly fatiguing and hard on the body."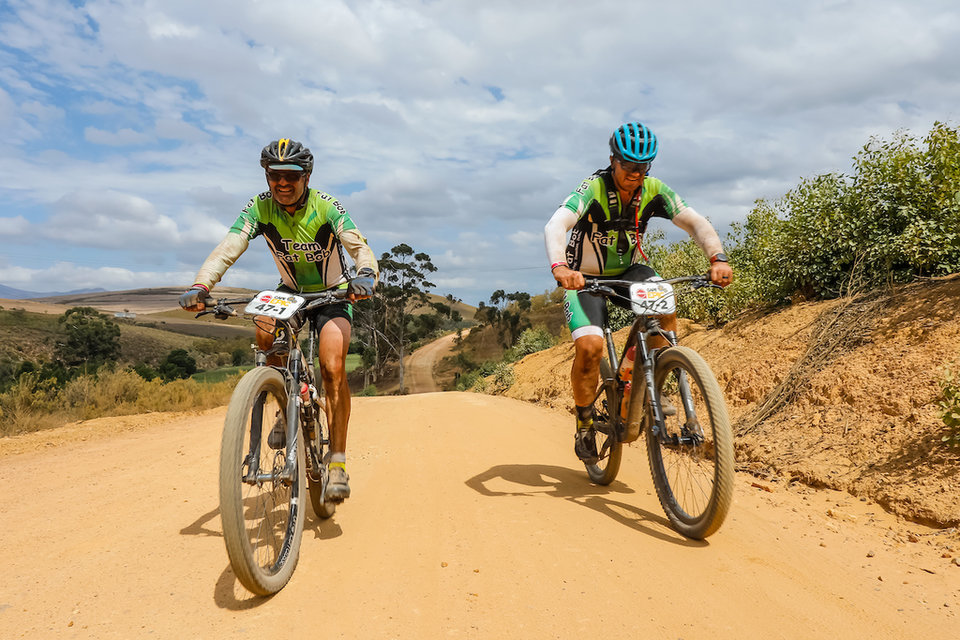 ON 'RACING VS RIDING'
"From my perspective, as you get older you get a little less adrenalised by the excitement and less brave. I have a much lower interest in falling now — it just no longer seems like a good idea and I'm not riding for the podium, you know when you're riding for the podium, coming third is nothing, you might as well go home. For me, I just want to get home. However, deep down the truth is that everyone is racing at the Absa Cape Epic. They are racing whoever is next to them or ahead of them on the leaderboard and the whole thing pulls you into that mode. I mean, it is just such a professional, world-championship type of thing that you kind of get caught up in that; it's not a social ride where you're stopping for a beer or a coffee halfway. Every rider at the race is super focused, there is no one there who dusted the bike off the previous night, by the time people get to the start they have put in so much time and effort that you are not there for sh!ts and giggles."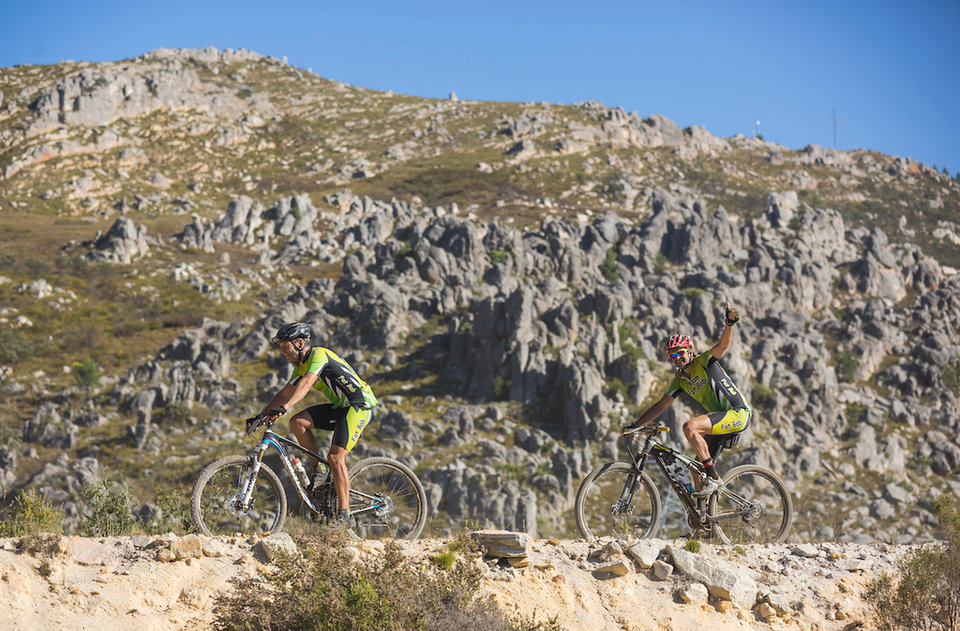 ON THE 2023 EVENT
"I'm super excited! I'm riding with Philip Ferreira again (we rode together in 2021). The experience is incredible, the privilege of being taken through the Western Cape on such a spectacular route just can't be overstated and the work that goes into that is staggering."
ON CAMPING (AGAIN!)
"If you don't camp why are you even at the race? When you are camping you are immersed in the experience. I feel that when you go and stay in a B&B then you're getting only half of it, so I don't understand leaving the race village because that is such a big part of the vibe! I've gotten rather good at picking tents over the years, so I can't wait."